Today was my first day back at school.  I say 'back', but in reality I've only actually worked seven days at the school between the October half term and now.  I could name you a grand total of five other staff from my new school and today was my first day there in a full time position.
When my alarm went at 5:15am after two weeks of lazy mornings my head felt a bit blurry!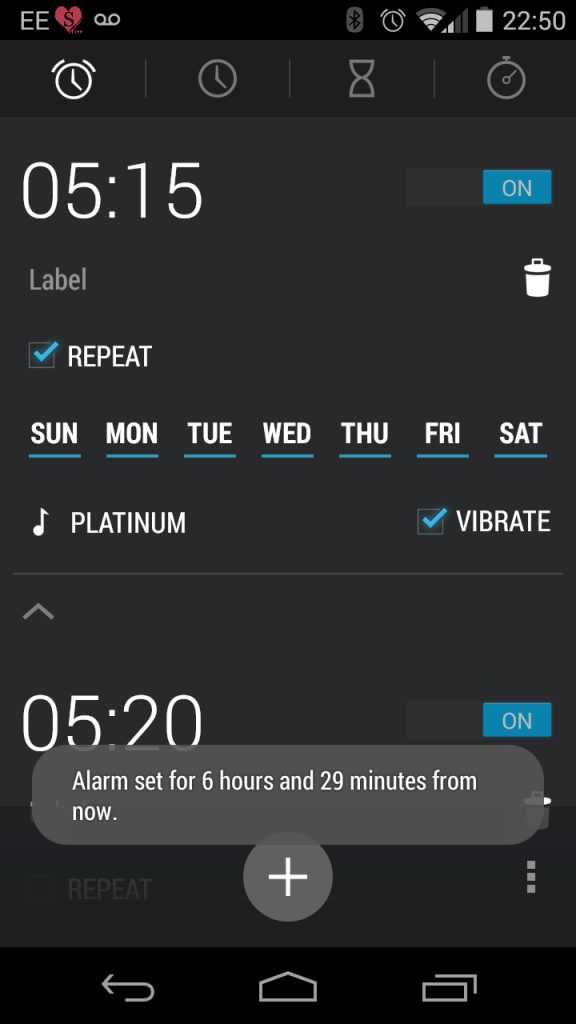 It was a staff training day and as is usually the case on staff training days, effective teaching methods were demonstrated to us in the morning in order to help improve our teaching.  This meant that as part of a learning activity my first words to anyone I met from outside the Computing department were "Hi, my name is Mary.  This is my first week at school and I'm going to tell you all about the coil."  Good job everyone in the group was comfortable talking about methods of contraception as that is what had been decided my group as students would become experts on and teach to other groups of teachers!
Another task saw us getting instructions from a partner on how to wire a plug.  This was my plug four minutes later.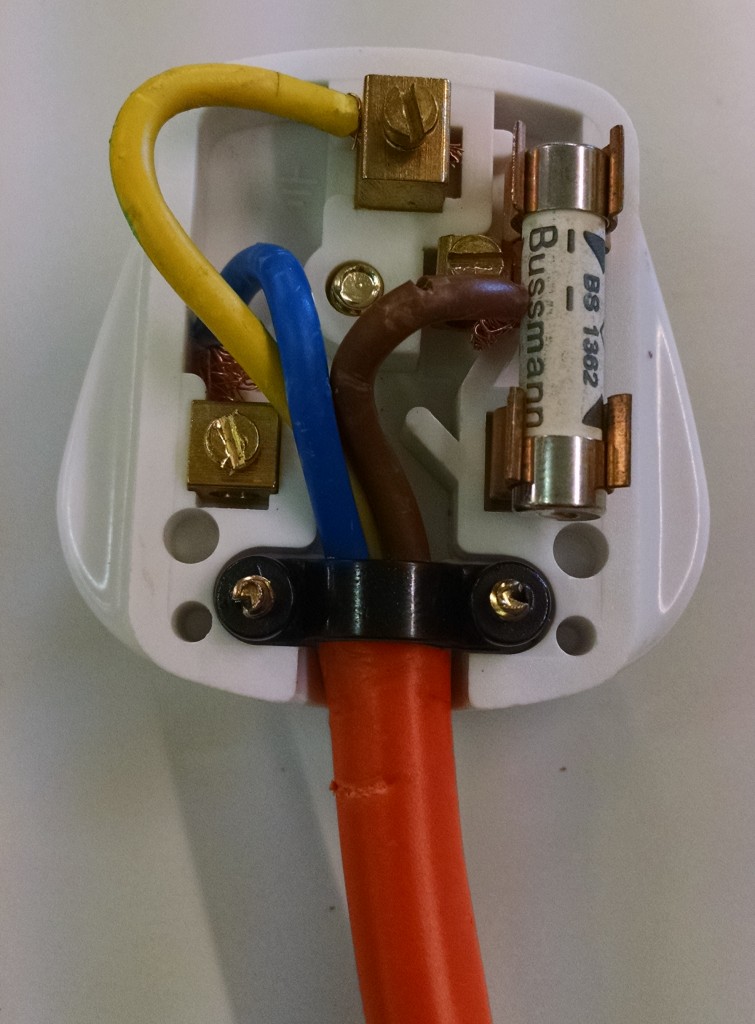 Everything was where it should be but the cable was too long and we wouldn't have been able to put the casing back on had we required to do so.  Luckily we weren't required to do so though.  My Dad is an electrician…I've never had a need to be able to wire a plug!
I had a little worry late last night that I hadn't been told what was happening with lunch.  Does anyone else like to know where their meals are coming from?!  In the first school I worked in the canteen used to open as usual for staff on training days, but the school I was in before Christmas provided nothing – I was caught out on my first day there!
Emergency porridge pot packed I was happy to see a feeding slot on the schedule for the day, but rather disappointed when it was announced as breaded fish and chips.  And the canteen had no salt!  Can't be too choosy with free food though, although I left the majority of my chips.
Dan and I got back a little earlier than expected from work tonight.  Our journey will probably take a little longer tomorrow though once children are back at school as well.  We arrived through the door at 5:25pm to find two we-could-not-deliver notes from the Post Office, and legged it down the hill and up the other side to our local Post Office which was then about to shut.  Both Dan and I had ordered some new road shoes over the holidays (amongst other exciting things!) and I was very eager to get mine on my feet rather than have to wait until the weekend from a week of missing the postman.
I ordered a pair of Asics Nimbus 16s online after trying them on during the holidays.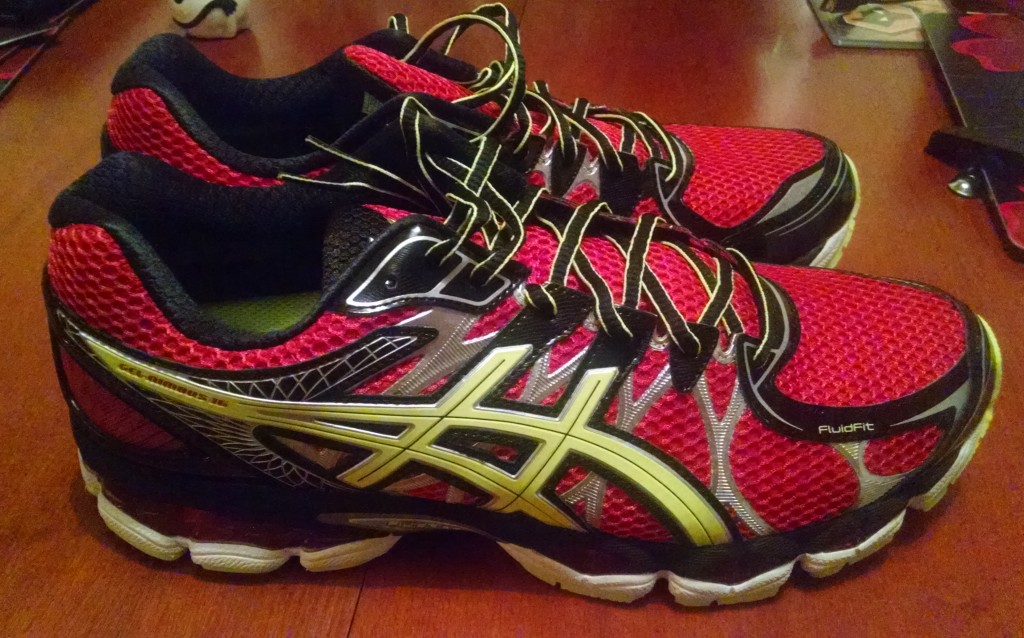 Aren't they beautiful?!  Yes, they're a male shoe but I have massive wide feet so men's shoes fit me best.  😛  More to come on these later, as Dan also bought me some new trail shoes for Christmas (although in the wrong size…doh!)  I'm waiting for these to arrive in the new size so I can do a full review of both (and take some sexy trainer pictures!)
I popped them on for an easy 4 miler tonight which Dan joined me on.  I ran in Zone 2 (heartrate) and nattered away to Dan about anything and everything.  It was one of those runs where you feel as if you could go on and on forever.  Unfortunately we couldn't though – I've already brought boxes of marking home that the previous class teacher hadn't marked (9 classes of year 9 and 10 work over a whole term to be precise!) so home, food and marking was a must.  Busy times this week!
Did you receive any fitness kit for Christmas?
Are you a fan of team-building exercises at work or do they make you feel uncomfortable?