Because it always falls on a Thursday that I have five things to say, rather than the more traditional 'Five things Friday'.
OK, so as I've already given a spoiler…
#1.  My new trail shoes have arrived!
I'm now sporting some super cool red Asics Nimbus 16s for road running and from tomorrow I'll be spotted wearing my funky-colour-laced Gel Fuji-Trabuco 3 GTX when I'm out and about on the trails.  Dan bought me them for Christmas but they were half a size too small so he sent them back.  The replacement arrived this evening.  Hopefully I'll have a chance to break these in ready for my next trail marathon at the start of February.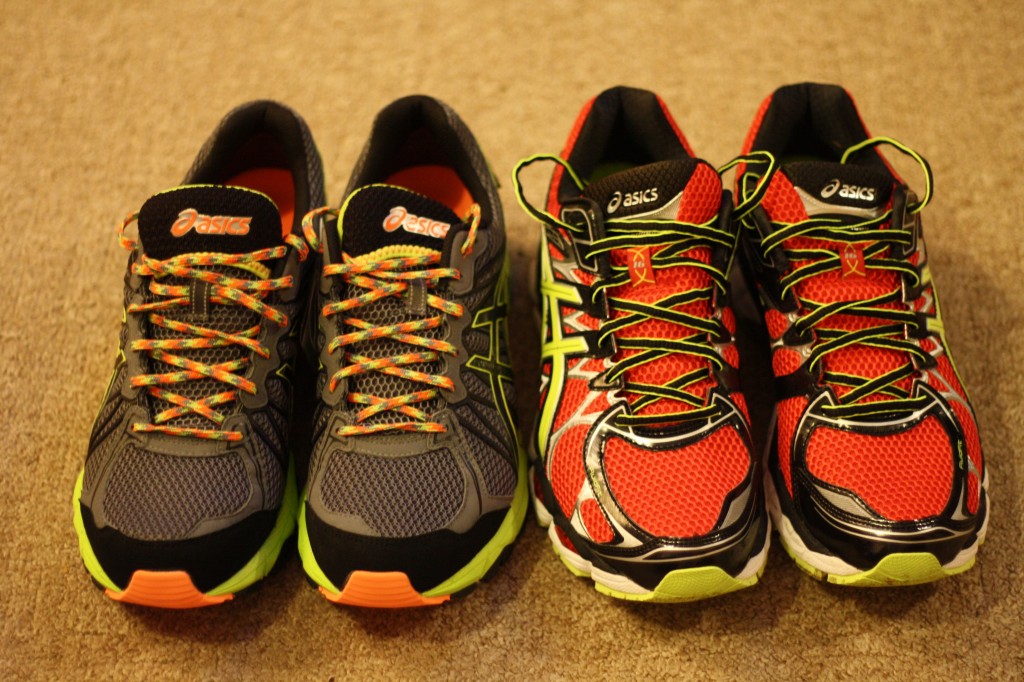 Leading into…
#2.  Today I entered my second trail marathon.
After running the EnduranceLife Gower marathon back in November with 20 other members of our club, I, along with several others were determined to book another EnduranceLife event up sooner rather than later.  The Gower marathon was superbly organised, with well stocked checkpoints and challenging terrain, making for a great, friendly race and amazing weekend away with friends.  The next race we were drawn to was the Devon marathon – taking place at the start of February.  We began with numbers of 7 or 8 runners, but this has slowly dwindled down to three – me and two of the guys that also ran the last CTS (Coastal Trail Series) race.  Today, accommodation was booked for the weekend so all that was left to do was enter and pay for my place.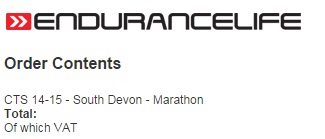 Job done!
I have no intention of running it hard, but enjoying every second and having a laugh on a weekend away whilst ticking off another marathon.  My main goal for the first half of the year will still be my road marathon…hopefully the marathon in South Devon will toughen my legs up a bit in the build up to that, but with plenty of time still left to recover before the second marathon of the year.  Marathon #7, here I come!
#3.  I've convinced someone else to pick up a Vivofit.
The Science teacher at my previous school started the Couch to 5k last year and was after a fitness tracker.  After lots of questions last term about my Vivofit she got one over the holidays and we've since been sending photos of our progress at the end of each day.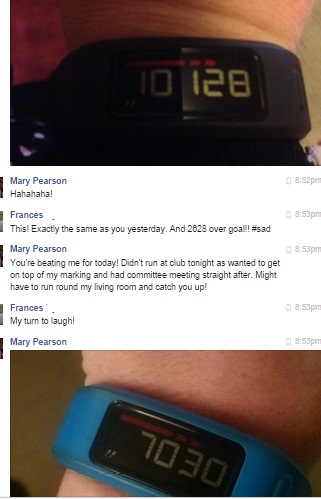 #4.  I have kind of made it an informal target to hit my goal number of steps on the Vivofit each day this month.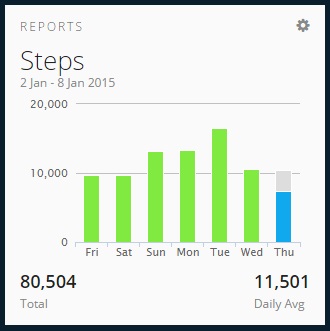 (I still have time to meet my Thursday goal!)
For anyone who isn't familiar with the Vivofit, it sets you a goal number of steps to achieve each day based on your activity levels from previous days.  The current goal set for me is round about the 10,000 mark, but has been ever increasing since I've been completing my goal streak (from Jan 1st).  In my new school I am much more active in the classroom than in the previous one.  Teaching 34 students in each class is physically much more demanding as well as mentally!  I usually manage to rack up between 4,000-5,000 steps by the time the final bell goes, which is a couple of thousand more than when I was only teaching a handful of children at my previous school.
#5. For the first time in a long while I feel incredibly organised.
My new school has all the schemes of work planned out with Powerpoints and resources already made.  Marking is made easy, and despite there being lots of it (teaching almost 1000 students each week at the school!) easy tick box marksheets have all been created ready for use.  I have time to devise aids to help individual students as I'm not constantly planning and panicking over what I'm going to teach and I even got a Teacher's Planner with my name on.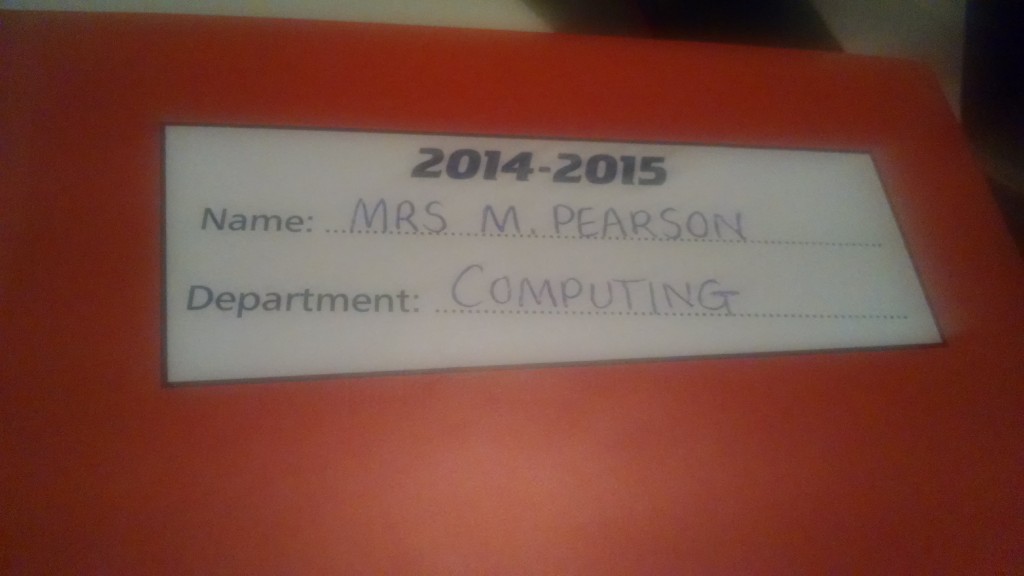 I'm still getting used to always being called Mrs P.  Maybe by the time we hit our tenth wedding anniversary?!  I'm called my new name all day long at school as well.  I can't imagine how difficult the change must be for newly married ladies not working in a job where they are called by their surname!
If you are married, did it take long to adjust to your new name?
Do you ever set mini challenges for yourself?