My beautiful new trail shoes are clean no more…!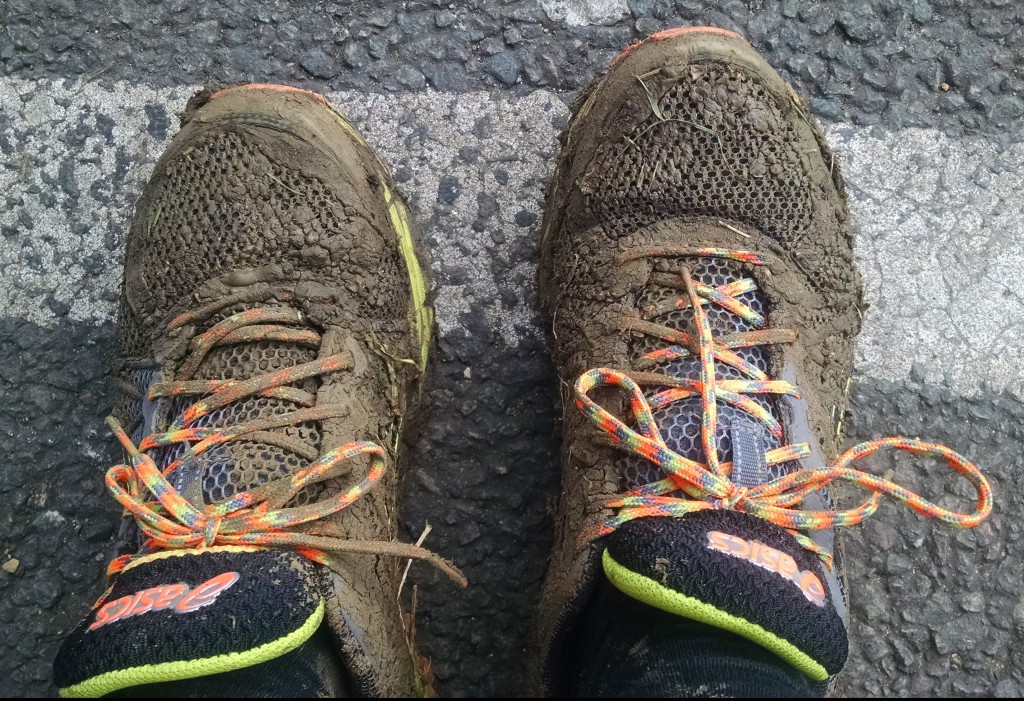 This morning I headed out on a trail run with ten other runners from club.  The idea was to run the 5k course for the Welly Multi-terrain races which start next weekend so that we could all become familiar with the course.  I ran it twice last year so it is firmly etched in my mind…especially that big hill in the middle of the park.  No forgetting that!  I shall hopefully be running the 10k route next Sunday and the 15k version a fortnight after that.  I've never raced 15k before, so that should make it an automatic PB for me if I get to the finish line.
After the 5k loop around the park, five of the runners looped off to head home and we were left with six of us wanting to top up our run to 13 miles by running out along the river and across the land back again.
Four miles later and we lost one as he limped down the road to call for a lift home after a reoccurring knee injury began to play up.  Another two miles in and a second decided to loop back round to run for home.  Just leaving four of us to finish the run.  Another three or four miles we thought.  We were very, very wrong!
18.5 miles we ended up running in total!  18.5 very wet, muddy and hilly miles.  In my quick rush round before heading out that morning I hadn't been able to locate my running bag, so had crammed my mobile and a strawberry cereal bar (as they were all that would fit) into my race belt to help get me round the half marathon distance I thought we would be running.  As my watch ticked over onto the 14 mile mark and I couldn't make out the town we were aiming for in the distance I was aware that I probably should have brought more supplies in case this happened…it seems to be a theme on our trail runs lately…getting lost!
We made it back, and as I had parked on the outskirts of the park the others dropped me off at my car before heading back towards their own within the park.  I'm not sure I could have run any further.  I was beginning to feel a little weak by this point and anxious to pick up some food to munch on.
I had to head into Tesco to pick up a few things for lunch anyway and, knowing that I needed to get something into me and quickly, I grabbed this carton of Coconut and Chocolate milk I spotted.  I'd not seen it before, but as a massive fan of both coconut milk and chocolate milk after a run, I thought combining the two would be a great choice!  (It was!)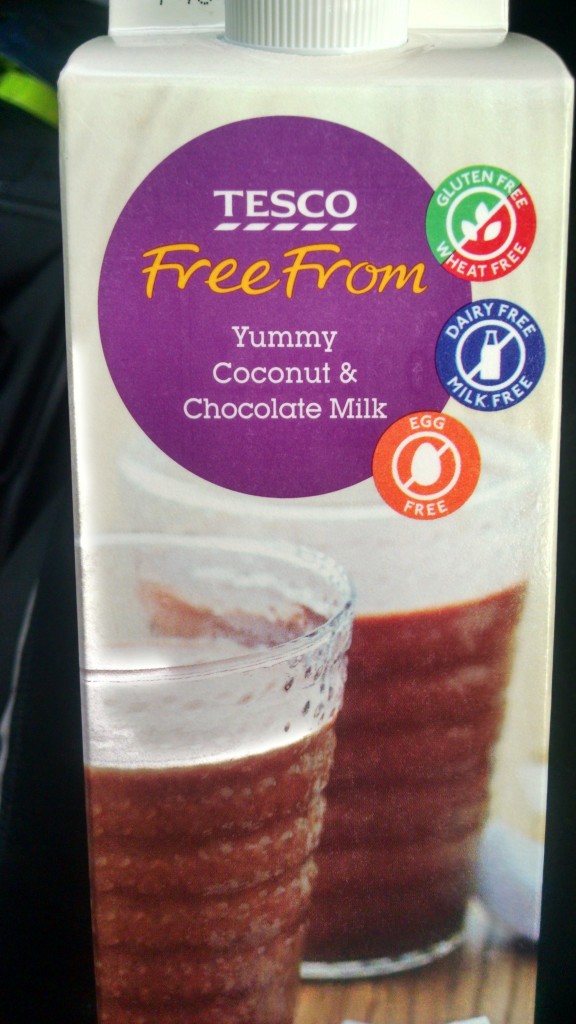 I got a few odd looks in the supermarket for having my legs and trainers covered in mud.  (I had scraped off the worst of it outside, and was sure to scrub my feet on the mat until the bottom of my shoes were clean.)  It was mainly kids that stared though and I survive being judged by kids on a daily basis at school so I made it through the shop with no dignity lost!
This week was the first week of Jantastic – run by the guys at Marathon Talk and all about setting targets for your running in the build up to marathon season later in the year.  My target for the first week was to head out on a total of five runs, which I managed to do.  An easy run with Dan on Monday night, club run on Tuesday night, trail run Friday, parkrun on Saturday and my long run today.  100% so far!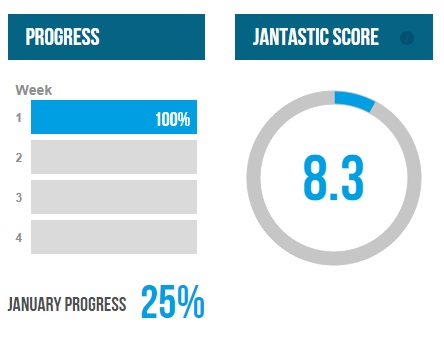 Now to keep it up!
Do you ever get lost when heading out on a run?
If you're taking part, how did you do on your first week of Jantastic?