Last night I ran out with Dan. Early on in the day I realised that there just would not be time for me to drive to club (20minutes), run for an hour or so, stretch (and chat) for a further 15 minutes as well as drive home again. So Dan and I headed out in the drizzly rain a little before 7pm for four miles last night instead.
Running out with Dan I decided to stick to Zone two heart rate (130-143bpm) although my watch had other ideas…at one point it clocked that I was running with my heart rate at 199bpm! Pretty sure I wasn't as I was holding an easy conversation at the time and a few minutes later it flashed up on my watch screen that I'd run that mile in 13 minutes. I'd be a little concerned if my running had dropped off so much that I was running 13minute miles using that much effort! The watch lied!
I ran out with Dan last week as well. It's the perfect way to relax and get my head in the right place after work because my new job is very much go, go, go still at the minute.
Here is a typical day…(today)
5:15 – My alarm goes. I silence my phone and quickly check any emails from bed that have come through in the night. I usually also check Timehop, which fills me in on what I was doing over the last eight years on the same day. My Facebook statuses from eight years ago often make me cringe and I usually spot a link I had posted about and forgotten about on Twitter from last year. Twitter feeds move so quickly!
5:25 – I nip to the loo and head downstairs to let the cat out. If I am not working to deadline like this morning then I might pour myself out a bowl of cereal which I slowly pick at, putting off getting ready for school. (just like a teenager!)
5:35 – Time to jump in the shower and wash my hair. I usually wash my hair every day during the week and leave it at weekends. It goes in a plait most days. This is because I'm lazy and plaiting it requires less time and effort than straightening it and means I don't need to worry about drying my hair before leaving the house.
6:00 – I get dressed and call Bella back in. She often comes running upstairs with me so that she can jump in the bath and roll around in the remnants of my shower water. (She is an odd cat!) I check that Dan has woken up to his alarm, as he has problems getting up when it goes off some days!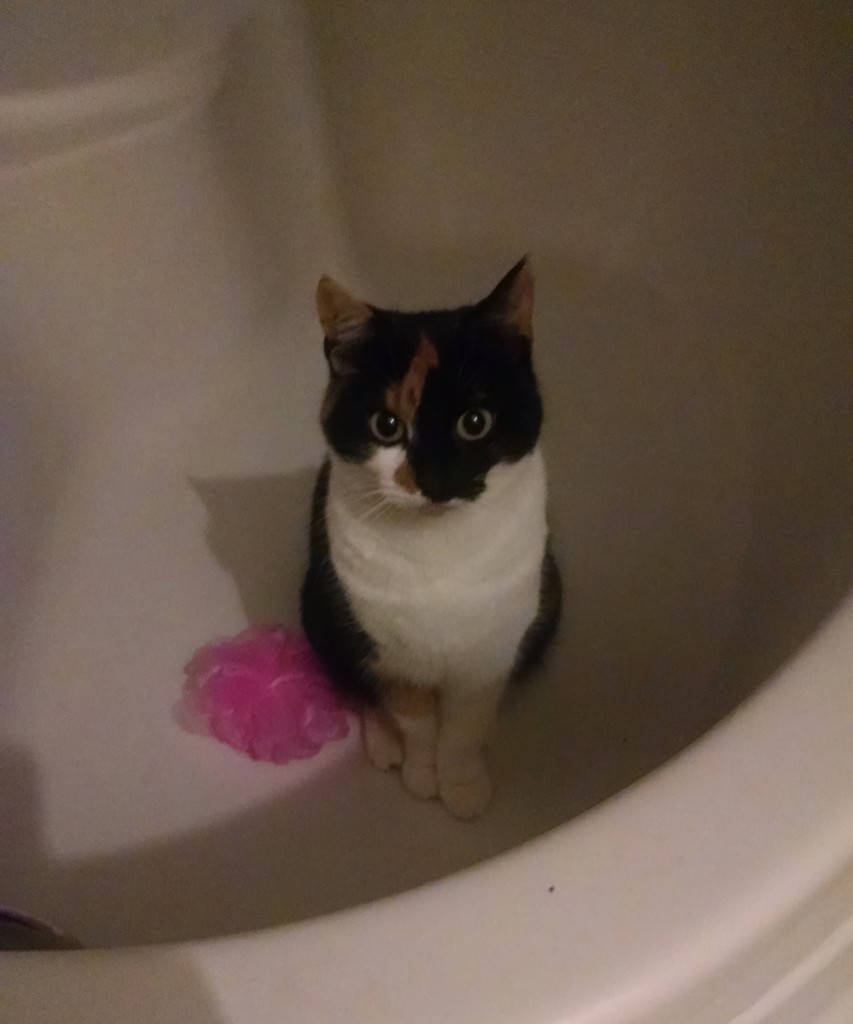 6:20 – This is when we aim to leave the house by. It doesn't always happen although today we were pretty much on time. Dan drives as he works in Cambridge and I work at a smaller town on his way into the city. I usually use my travel time to prep lessons in my head for the following day and reply to emails and texts on my phone. This morning was no different.
6:55 – Arrive at school. Lug my boxes of marking up the flight of stairs, checking my pigeon hole on the way and I french plait my hair whilst walking around the classroom turning on the 32 computers in my room. I fill up my water bottle and check that I have all resources ready for my classes for the day. Today is one of my lighter days and I have two PPA hours (Planning, Preparation and Assessment) as part of my timetable so I catch up on writing some year 9 reports instead.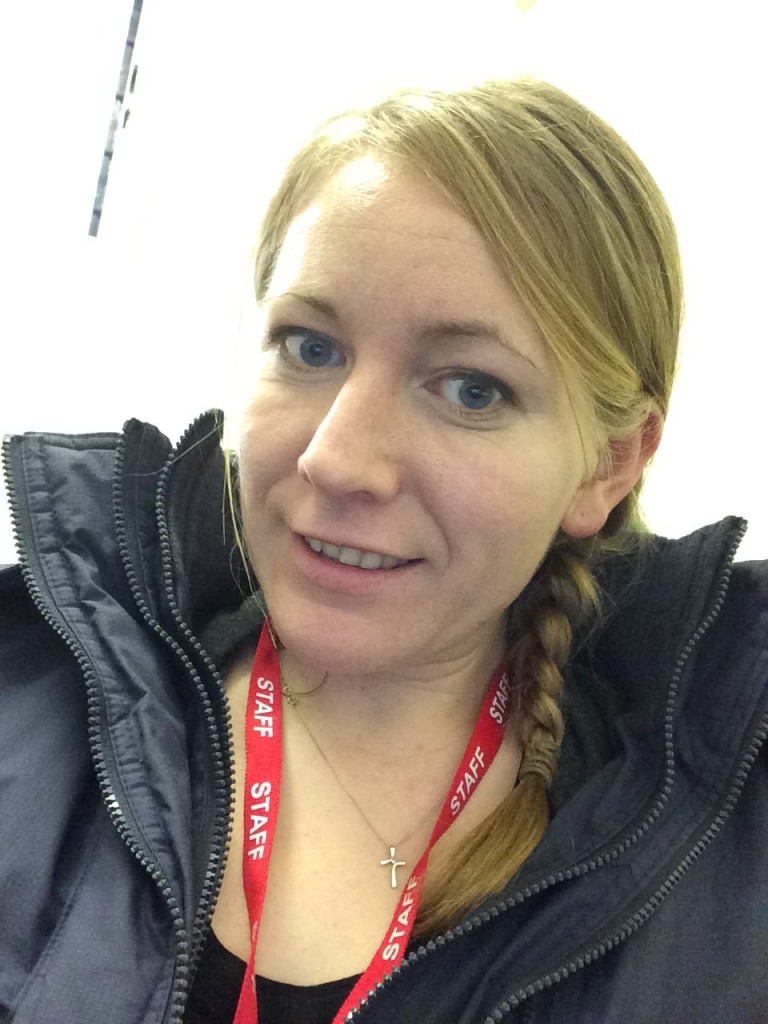 (Not the most attractive of photos, but it is early in the morning!)
8:45 – First up today I have a year nine class. It's a low ability group but it's a nice one and they're coming up with ideas for their own games…a task they enjoy!
9:45 – The first of my PPA periods and I get some marking done before my upcoming year ten lesson.
10:45 – Break time and one of my year seven students knocks sheepishly on my door to tell me he doesn't know how to do his homework. I spend fifteen minutes helping him to complete his worksheet.
11:05 – A year ten class after break and they are finishing some work on images and copyright independently. Another lovely class.
12:05 – As the year tens leave, my year eight class is already stood waiting by the door. They are having their first lesson learning to code in Python and they all did very well. One of the students who caught my attention last lesson for being silly (this is only my second time meeting the class) really shines today when it turns out he codes at home and he whizzes through the work for the lesson, able to help others in the class too.  I made sure to reward him with some merits.
13:05 – This is lunchtime but I have a meeting scheduled with two of the other Computing teachers about the progress of our year nine classes.
13:30 – When the meeting finishes I have enough time to peel three clementines and grab a Cuppa Soup before shutting myself away in the office to catch up on some more marking ready for my classes tomorrow.  I've gotten into a bad habit with Cuppa Soups again lately.  I really need to make sure I plan all lunches out the night before.
This is my second PPA session of the day. I have four spread across the week but it just happens that two of them fall on a Wednesday.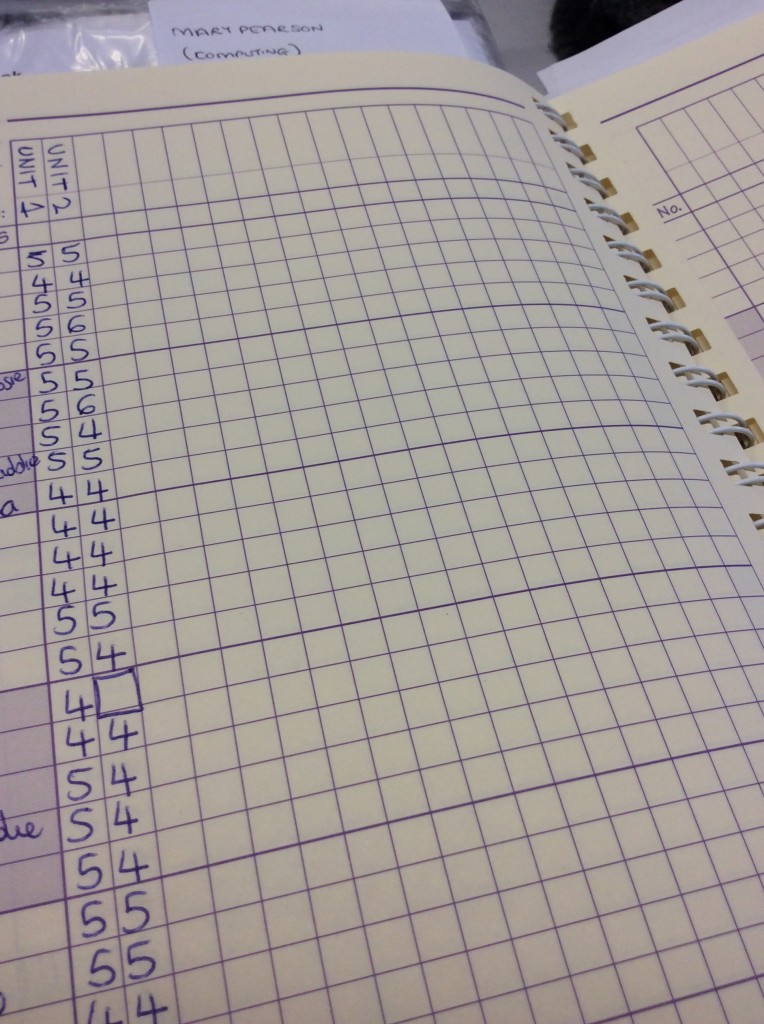 15:00 – End of the school day! I take a quick break to scroll through some blogs for half an hour then crack on with some more year nine reports before Dan picks me up.
16:50 – Dan calls to say he's in the car park downstairs. I decide I've had enough of marking for today so don't take any folders home with me and instead turn all lights off in the department and head to meet him for the drive home. I write most of this blog on the journey home using my tablet in the passenger seat whilst munching on some cherry tomatoes.
17:30 – There is a note through the door to say our neighbours have taken a parcel in for us.  I shriek when I realise it is from the lovely guys at nakd who sent me a selection of bars to try.  (I can only ever seem to find a few flavours in the shops around here and I really wanted to try the Bakewell Tart one!)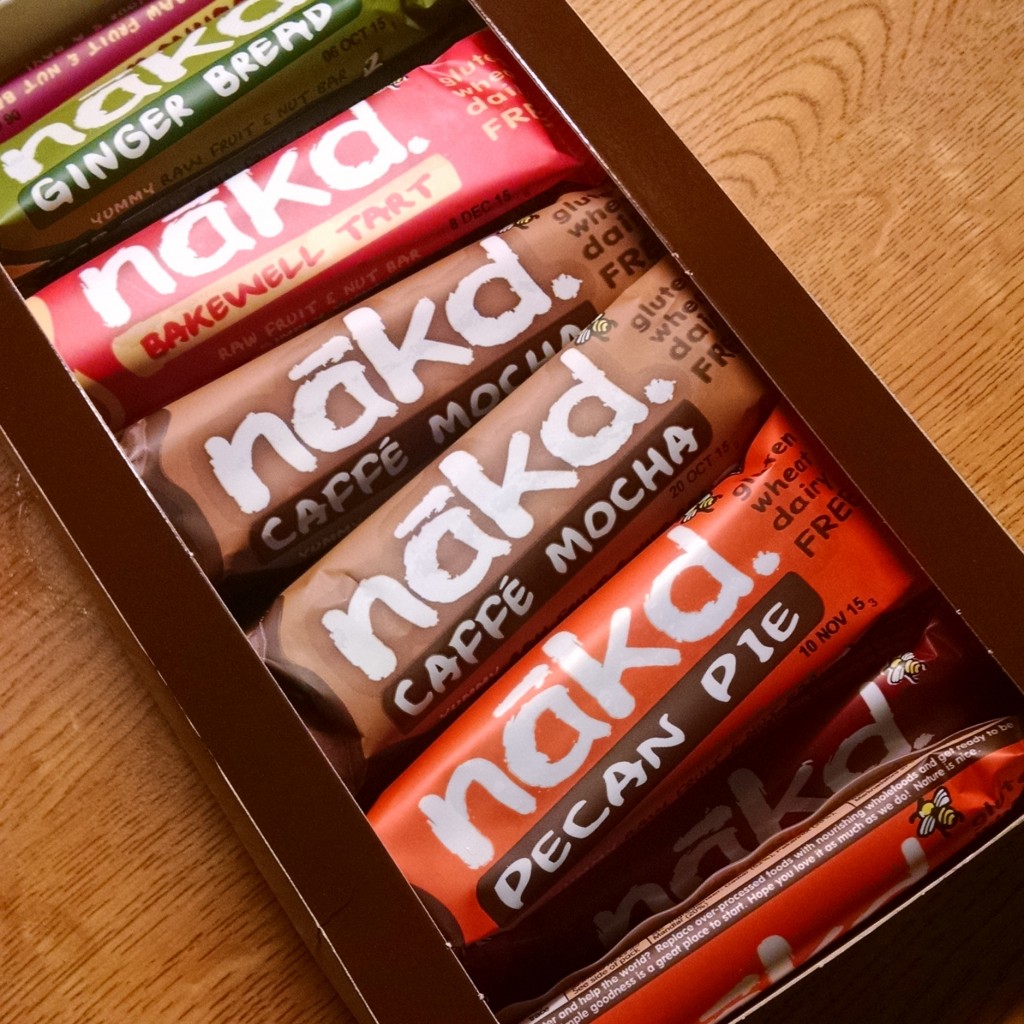 17:35 – Time for a few odd jobs before my run.  I wash up and put drying away, plan lunch for tomorrow, put some washing on and the recycling out before pulling my hair out of the plait and getting changed for the run.  My hair goes super wavy and big!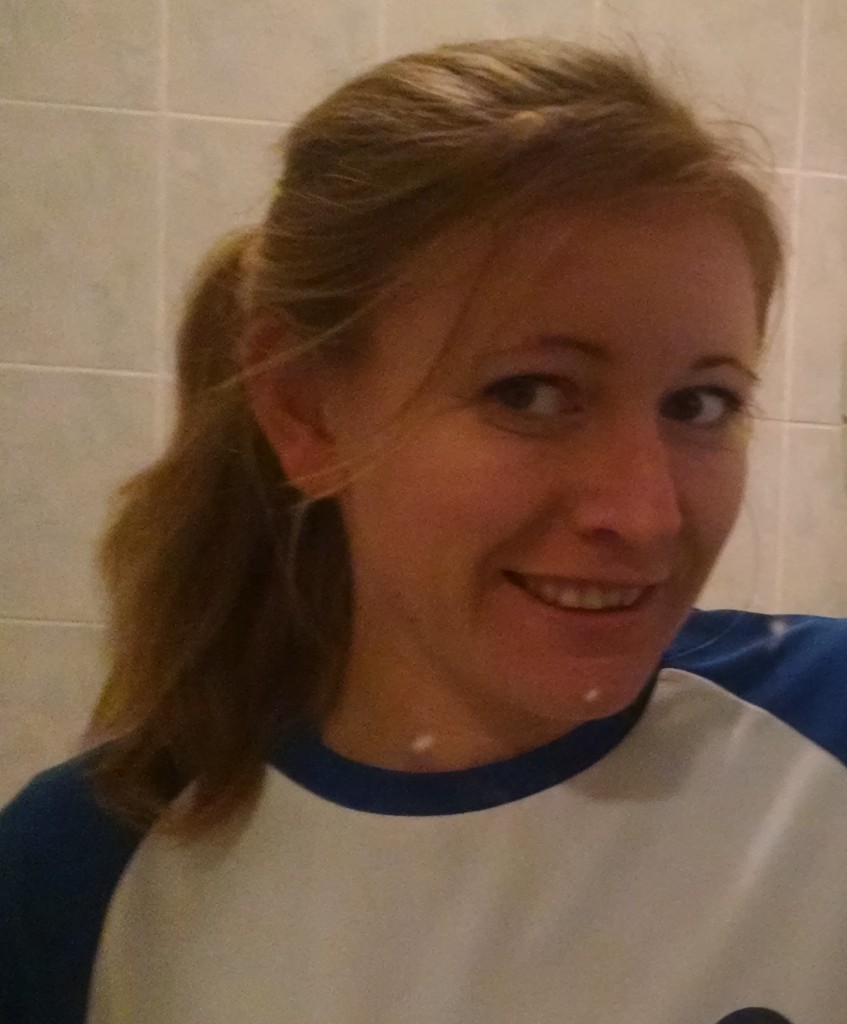 18:30 – I jump in the car to head into town to meet seven others for an hour and a half trail run.  It's pretty wet out and we run alongside the river.  A few times I thought I was going to end up IN the river it was that slippery along the bank.  I end up nice and muddy!  It's not a real trail run unless you arrive back home splattered with mud!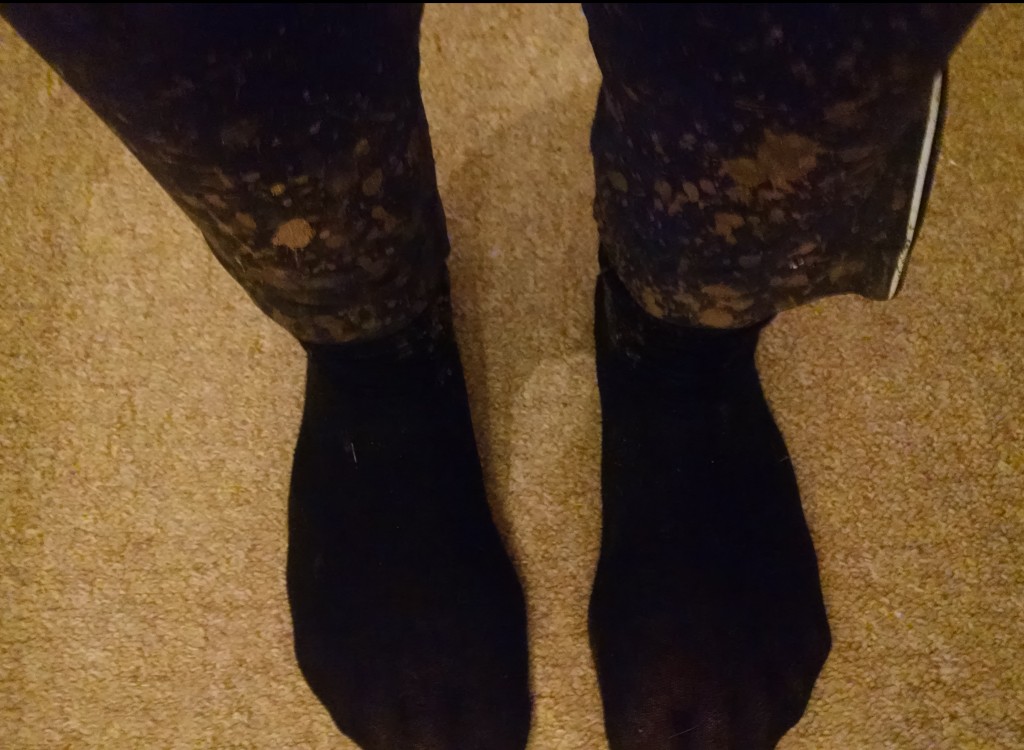 20:45 – I get home to be presented with a beautiful pizza that Dan has gotten ready whilst I've been away.  (Guess which half of the pizza was mine?…!)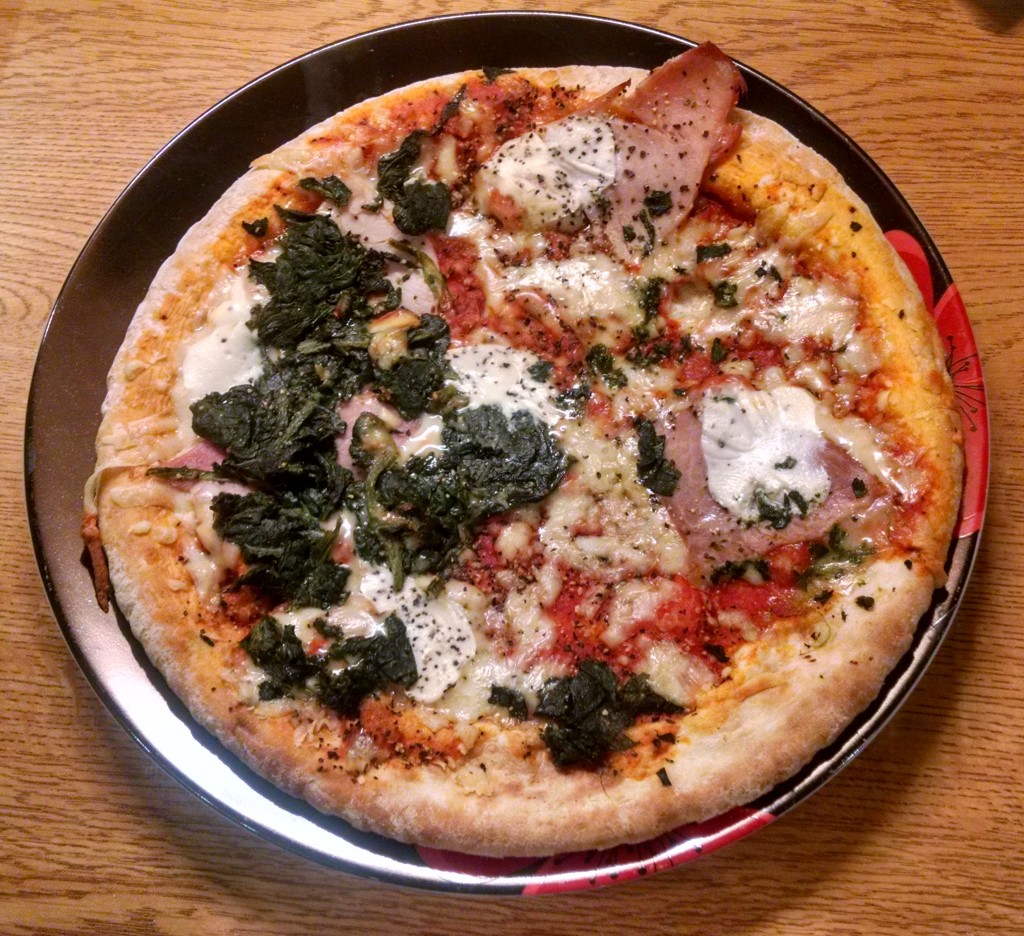 21:00 – I finish this blog post whilst Planet of the Apes plays in the background.  Dan had already seen half of the film by the time I got home but I sprawled out on the sofa next to him for the second half.
21:45 – I hope to be in bed!  I've struggled with not getting enough sleep and being really zonked by 3pm over the past fortnight.  Tracking my sleep with Garmin, you can really see how my sleep has dropped since returning to school.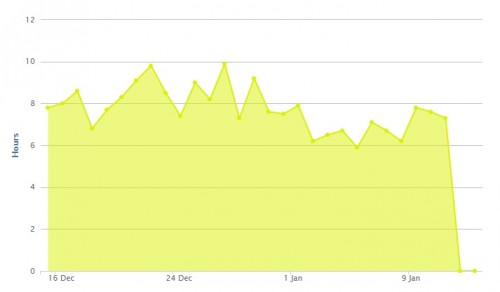 My real focus for the next few weeks is going to be getting to bed early enough that getting up at 5:15am each morning doesn't leave me sat in meetings later that day desperately trying not to jerk my head too violently when I wake from a quick sleep!
Do you get enough sleep in during working weeks?