There is nothing that bores me more than a flat, straight stretch of road when it comes to running.  I'm not someone that thrives on knowing I can bash out mile after mile at exactly the same pace and run in exactly the same way to achieve this each time.
I much prefer hilly routes, bendy routes and running off road.  Yes, I did just say I prefer hills to flat!  I know hills aren't for everyone but I love the adrenaline of pushing myself up the hill and then allowing myself to relax and let my legs glide along on the ride back down.  If I can see for miles into the distance on a run I get bored.  I don't want to know what I'm going to see on my run a mile before I ever get there.  And I absolutely adore the child-like carefree running that involves scrambling up banks and splashing through the muddy puddles which are most often found with trail running.
Tonight I headed out for a run on my own.
At night when I run on my own I don't have a lot of choice when it comes to where to go.  A lot of the routes I run from home are off-road and if I want to stay in a street-lit area I'm limited to running around the outskirts of town (about a three mile route).  Fine to run once but I object to repeating it several times over to get in a long run at night.  I don't have any issues running in the dark but I'm not sure that heading out on a long run on my own past daylight hours is the safest move with the world the way it currently is, so I tend to stick to 3-4 miles around the outskirts of town and through some sidestreets to make up any extra mileage.
Today I decided I was going to make it more interesting by running one mile steady, one mile tempo, one mile very easy and another mile tempo.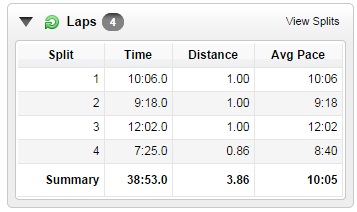 Nothing wildly exciting, but little things like this keep me focused when I'm out on my own and make it a little more exciting for me.
I returned to find Dan had been experimenting in the kitchen and had made me a burger (which was actually a mushroom!)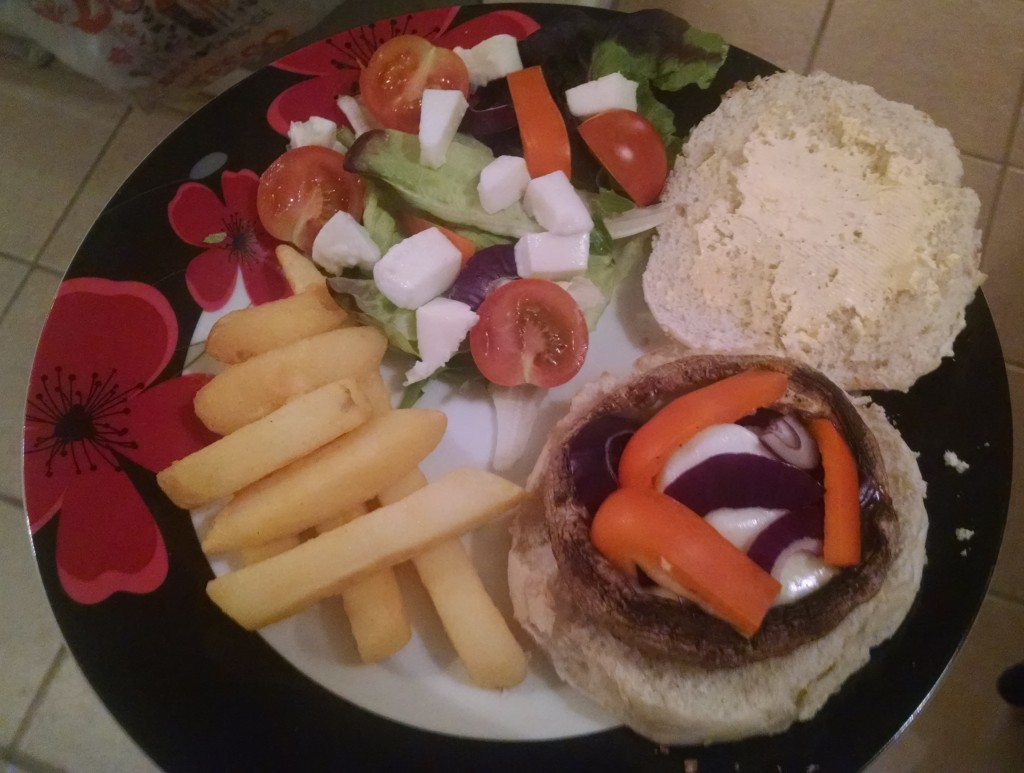 I had a handful of chips he'd placed on the side and a side salad, but I loved eating my mushroom burger topped with orange pepper and red onion.  Plates should always be as colourful as this!
I made a real effort at lunch today as well after making do with a Cuppa Soup and some tangerines yesterday.  My lunchbox contained a large salad made up of leaves, cherry tomatoes, mushroom, orange pepper, a carrot and a few chunks of cheddar cheese.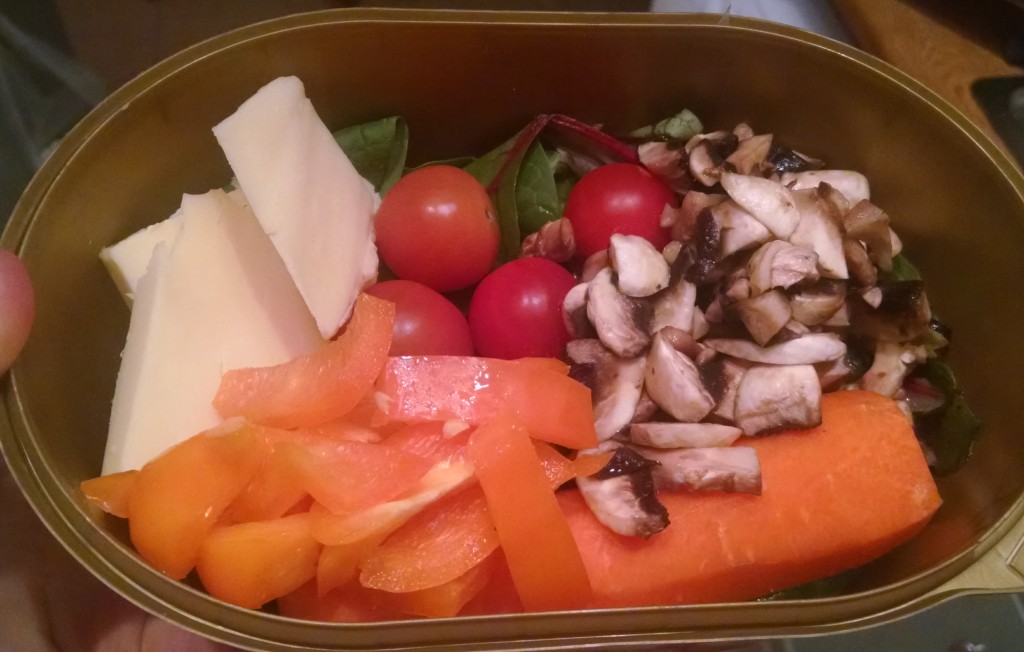 For dessert I savoured a Cashew Cookie bar over the best part of an hour, every so often nibbling little bits from around the edges.  I was very happy to see this on the back of the packet…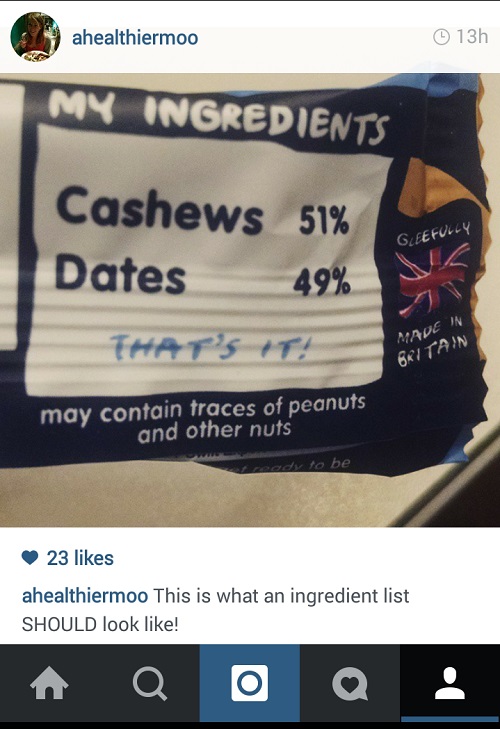 …although more on that another day.
I popped onto the nakd website earlier this evening after enjoying my mushroom burger as I knew nakd were promoting Veganuary – going vegan for January.  I have no intentions of going completely vegan, but at the same time it's no secret that I tend to enjoy vegetarian or vegan dishes much more than I do meat ones.  Every time I have a delicious meal I feel all enthused about trying out some new recipes and that's where I am right now.
How do you mix your running routines up?
Are you a nakd bar fan?
Do you eat vegan foods?  If so, please share your favourite vegan meals with me!