Last night I had planned to run 10k with a friend, the same as I had done the week before.  When circumstances yesterday meant that we were both ready to run an hour and a half earlier than originally planned we decided to upgrade our 6 miles to 10.
My day on Friday had been rather a faff, with the battery going on my (relatively new) car and nothing going quite right since.  I met Gary with my hair still wild, no trainers on feet, my headtorch lost in the depths of my car, and without a water bottle.  Five minutes later and my hair had been tamed into some sort of ponytail, trainers tied firmly in place, headtorch found (and left on the recycling bin outside my house) and water bottle filled with a nuun tablet sizzling away inside.
We got as far as the bottom of my road before Gary realised I still wasn't wearing my headtorch so we ran back up the hill to my house to collect it.  All of those factors coupled with the fact that I had only eaten lunch less than an hour earlier (due to leaving it in the car whilst the car was at the garage) meant that I feared I was in for a rubbish run!
I had been looking forward to my lunch all morning – a red pesto, tomato and mozzarella salad with a carrot in the side so wolfed it down when I regained access to my car!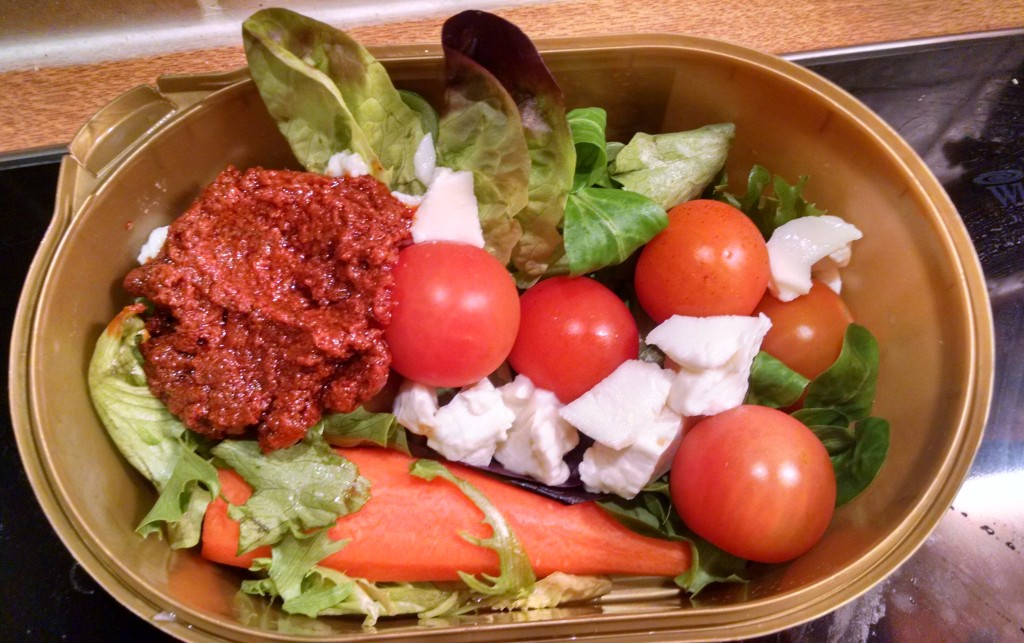 Luckily, the run itself went really well.
I led on a road/trail run that I had learnt over Christmas.  Starting out with two miles of road, we then followed a rutted bridleway, before rejoining another mile of road and crossing the river at Thrapston to join the track leading to Stanwick Lakes.
I say 'crossing the river' but really 'wading through the river' was more appropriate.  The rain we've had over the past few days had caused the river to swell over it's bank and everywhere was very boggy.  In the photo below, only half of the water showing should actually be river!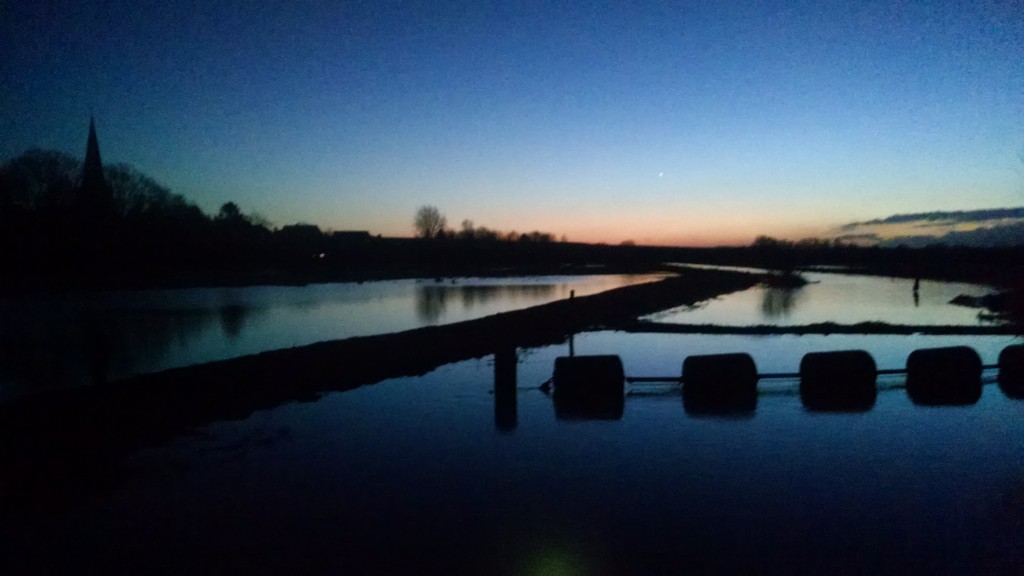 We hit the river section just as the last of the sun was going down and it looked very pretty out there.  Much more so than I could capture with a semi-rubbish phone camera.
We waded through water halfway up our shins to reach the field behind the river.  Things weren't so boggy here and we could run again…until we reached the gate.  Here the water quickly deepened.  I was adamant that I was not wading through water past my knees!  But it ended up very close.  The water level was probably only a few centimetres away from my kneecaps in the end!  Then we pulled ourselves up out onto the bank the other side of the gate and away onto the gravel track that runs from Wellingborough to Thrapston.  Another couple of miles along here before a jog around the edge of some fields and returning home again.  Long run all done and dusted for another week!
I got tea on not long after arriving home.  Half a jacket potato each with two rashers of bacon (could have lived without these) and some mixed leaves (for me only).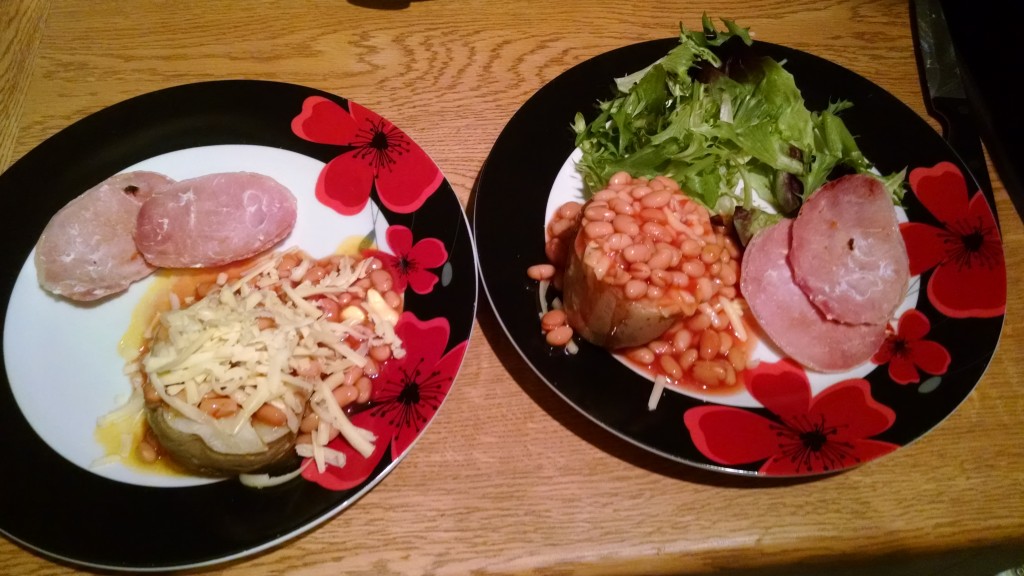 Please help us settle our jacket potato debate.  I have always eaten my jackets topped in butter, then cheese with beans on the top.  Dan is a butter, beans then cheese kinda guy.  Which is the correct way to eat a jacket potato?!
I was glad to get a longer run in last night as with marshaling at the Country to Capital race today and running the Irchester Multi-terrain 10k tomorrow I was doubtful of getting a long run in this weekend and this status…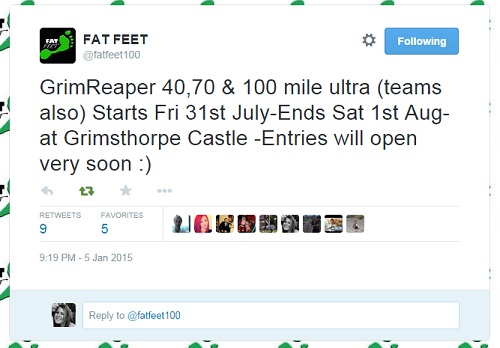 …leads me to believe that I should start upping my mileage ready for this year's challenge!
Beans then cheese or cheese then beans?
What is your wading through water limit on a run?!