Whilst back at my parents' for the weekend I obviously made sure to fit in a parkrun.  It's a standard Saturday morning activity nowadays and I'm determined to make a big dent in the parkrun countdown to my 50 parkrun t-shirt this year.  Plus, I really like the Sheringham parkrun course quite close to where my parents live.
My Dad dropped me off in the carpark just before 8:45am yesterday morning before nipping to Cromer to run some errands whilst I ran.  I didn't feel too cold despite opting for only one t-shirt along with my tights in the morning.  When I walked down to the meeting point though I noticed that parts of the compressed gravel track were icy and my feet were slipping on the path.  I found out later that the Northampton parkrun had been cancelled due to the ice.  Luckily, Sheringham parkrun is run mainly through woodland, with just a small track section at the end and a slightly longer section at the beginning, but alongside a grass track you can run on if required so there was no need to cancel the run.
The first part of the course is run downhill on the gravel path.  I took things relatively slowly so as not to slip.  I got a little held up as we were directed through a side path to avoid a cattlegrid when I was behind a lady running with a child and also pushing a pram but it gave me an excuse to keep my pace steady and stopped me from rushing off too fast.  I love that children and ladies with prams are welcome at parkruns and today's parkrun was full with kids.  In fact, I overheard a child of about nine at the startline telling their Father that they were aiming for a sub 25 minute time.  It's a tough course for that sort of time, yet when I looked at the results afterwards there were lots of children coming in with some quick times.
I felt comfortable the whole way round the course, just like at the Multi-terrain 10k last weekend.  I didn't push myself too hard and was very happy with my pacing at the end of the race – especially as when I crossed the line I hadn't destroyed myself getting there and could hold a conversation with someone from the moment I entered the finishing funnel.
I stopped my watch as I crossed the line.  Just under 30 minutes.  I knew I had been close to my course PB (29:40) and was chuffed to work out I'd taken about 50 seconds off my time from the last time I'd run the course (Christmas Day).  Running in a higher group at running club (as mentioned yesterday) is clearly working well for me!
Dad was a little late picking me back up from parkrun so I went for a 3/4 mile jog around the outside of a field whilst I waited to try and help keep myself warm.  Once you were in the wind, it was rather chilly!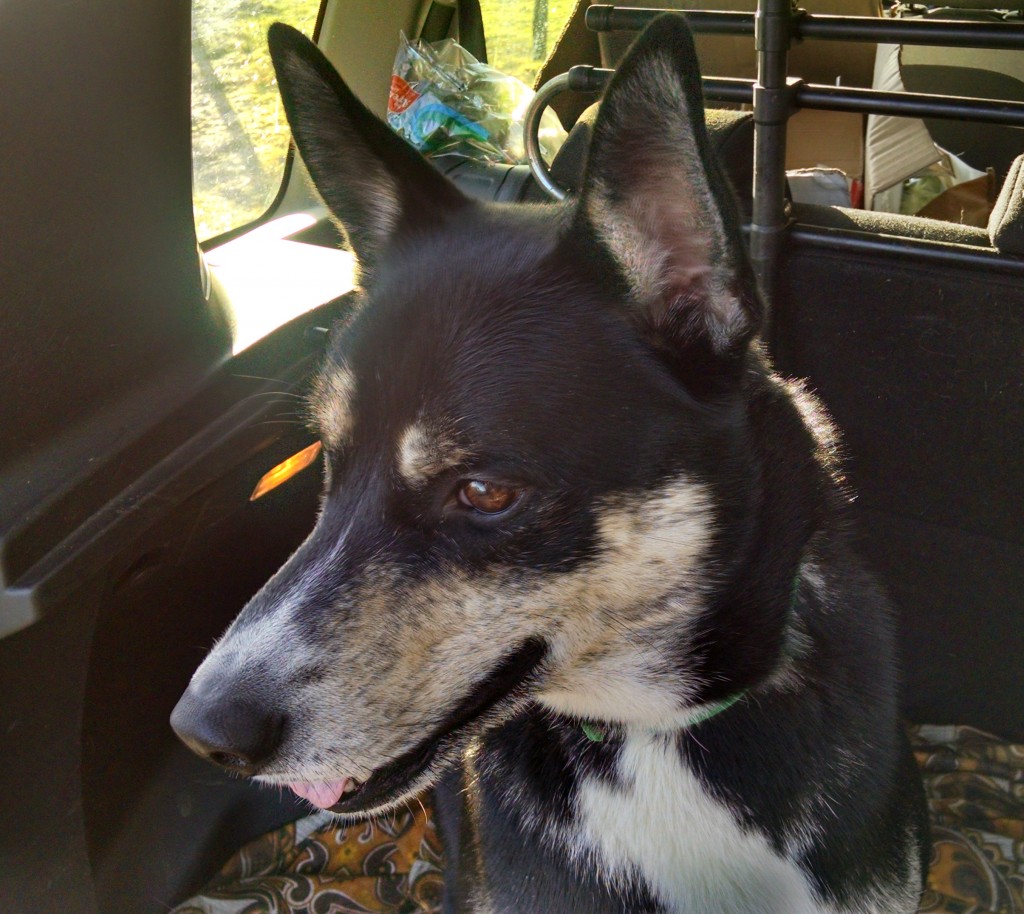 We took Blue, my parents' dog out for a quick half hour walk and then headed home to get set up for the day.  It got to about lunchtime and I realised I still hadn't received my parkrun text message with my time so I popped onto the parkrun website to spot that my name was not listed in the results and my position was instead listed as an 'unknown runner'.  I dropped a quick, panicked email to Sheringham parkrun detailing the conversation I had had with the guy using the barcode scanner (so that he would remember seeing me earlier on) and sending over a link to my Garmin activity.  Luckily, the guys at Sheringham parkrun are lovely and they updated the results – no more than an hour later and I had received the usual text and email detailing my time.  With a nice surprise too…

…apparently I was the fastest in my age category!  (Although, a quick check through the results also showed me that I was the only runner in my age category, but I'll take that!)
Official time:  29:52
Position:  100
Gender position:  14/38
Age category position (SW30-34):  1/1(!)
Whilst back in Norfolk I haven't done a whole lot and it's been pretty nice.  I've had a chance to read blogs, run at parkrun, walk the dog and help Mum with a jigsaw.  It's been pretty chilled and my body feels better for not rushing around.  Although I tend to eat huge portions when back at my childhood home my meals are always veggie-filled meals and tasty…
…Salmon and salad…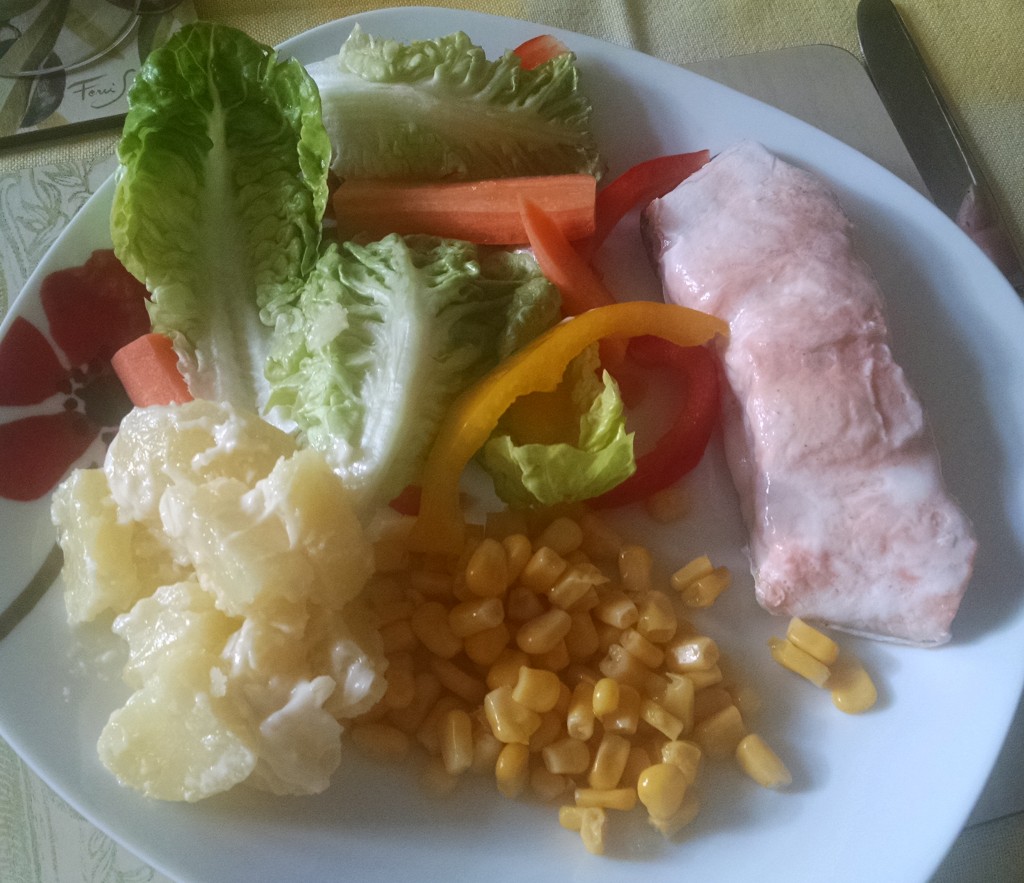 …Sausage casserole with veg…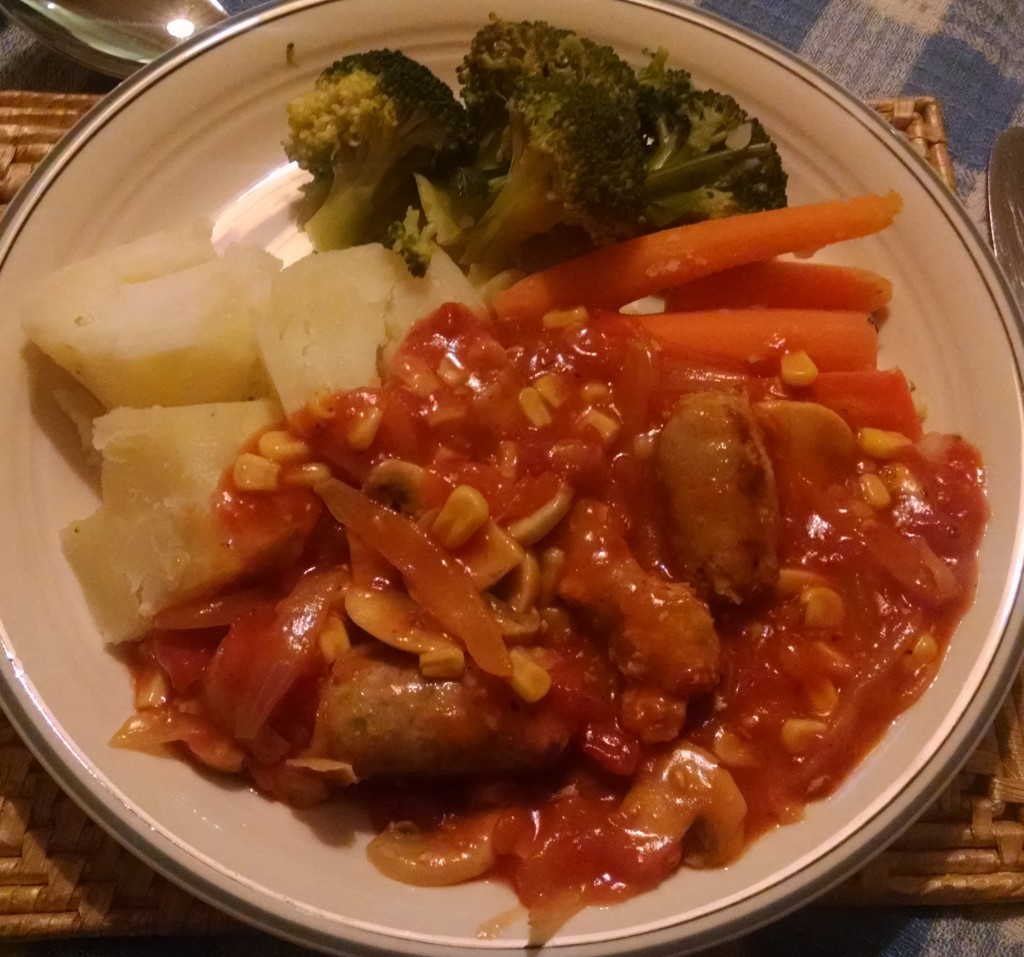 …Chicken stir-fry…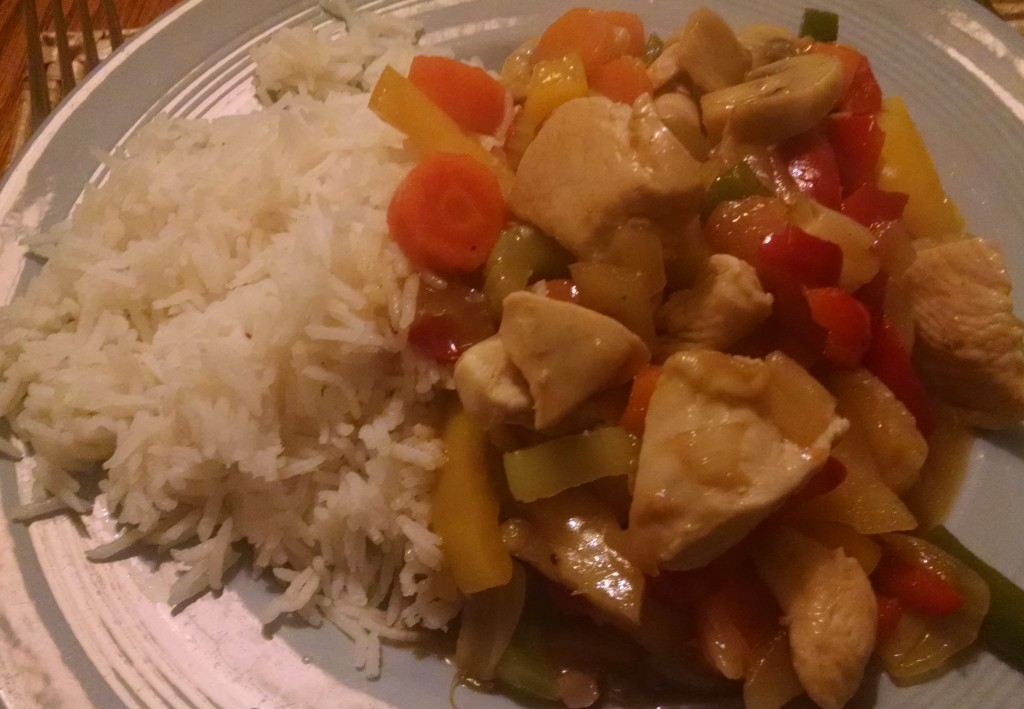 I love the colours of the vegetables here and as they're tossed in the wok.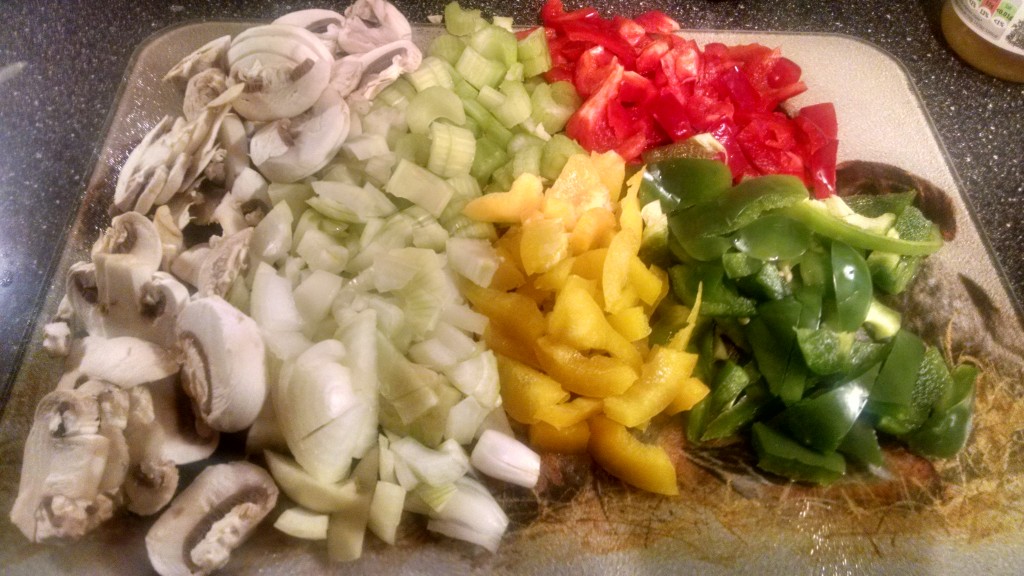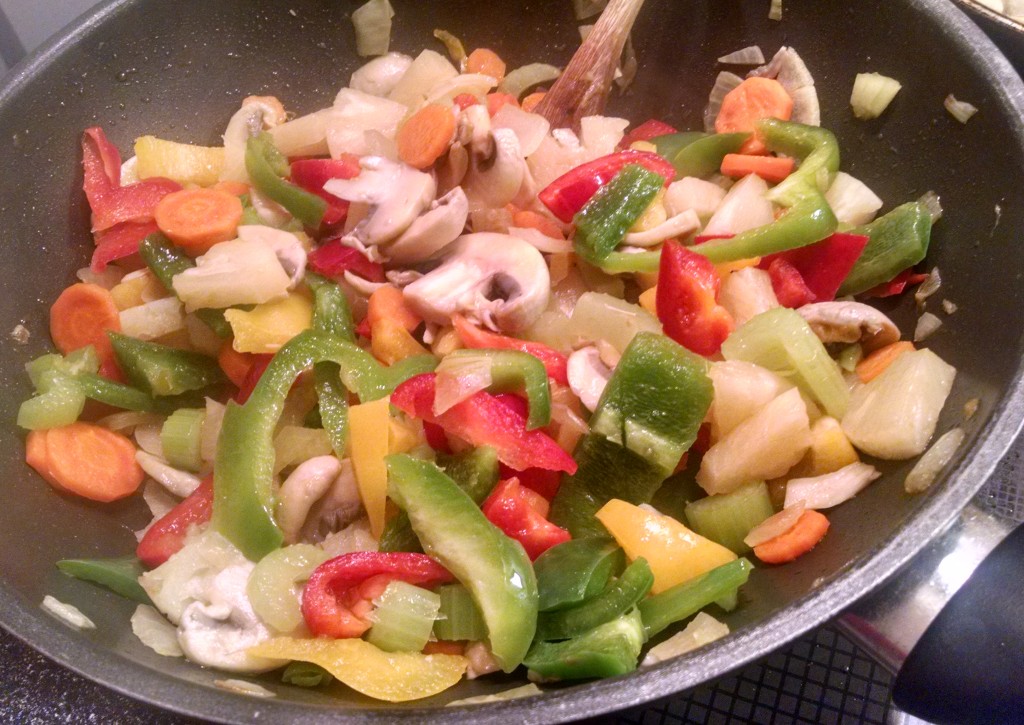 My Mum always makes sure to feed me with meals I would rarely make when back at my own home.  Those meals heavy with veg such as the stir fry would never be touched by Dan.  He would eat the chunks of carrot and gingerly pick out the chicken, scraping off as much sauce as he could.  Such a fussy eater!
Do you eat the same types of foods at home as when you visit your parents?