Two weeks ago I headed out on a run with a friend and we started talking about food (as runners so often do) and somehow got onto the topic of poor eating habits.
I commented that although I am guaranteed to tuck into a big breakfast each morning (usually as an avoidance tactic to put off getting ready for work) I often leave lunch unplanned, poorly planned or sat on the worktop back at home. Not great when my workplace is a half an hour drive away! I leave a supply of Cuppa Soups and my second favourite cereal bars in my drawers at school just in case I get caught out on one of those days where my lunch is still sat on the worktop. That was another great tip picked up from a runner…never leave piles of your favourite chocolate bar/cereal bar lying around or you'll end up gobbling them when you're not even hungry. Instead, choose your second or third favourite to stockpile and you're more likely to eat them only when you are truly hungry.
I've tried several times in the past to make lunches for the week in bulk but struggled. I find if I have anything too heavy to eat during the day I struggle to stay awake in the afternoon. Soups or salads and a larger meal in the evening works much better for me. I've made salad in bulk before and then left it in giant mixing bowls in the fridge to dish out day by day, but by day three I often find the salad leaves have wilted and fruits are a little more squishy in places than they should be.
The friend I was running with this time made the suggestion that I cook up a large batch of soup at the start of each week and then pour the batch into mugs which could be placed in the freezer to remain 'fresh' when pulled out for work as and when required.
Cue the Sports Direct mugs being brought out from their spot right at the back of our kitchen cupboard. You know the mugs I mean. Everyone either has one hidden somewhere or knows someone that does. They're very large – holding much more tea than the average tea enthusiast would ever be able to consume before they needed a toilet break. We have a grand total of five of the things. Perfectly used in this instance as one soup holder for each day of the week!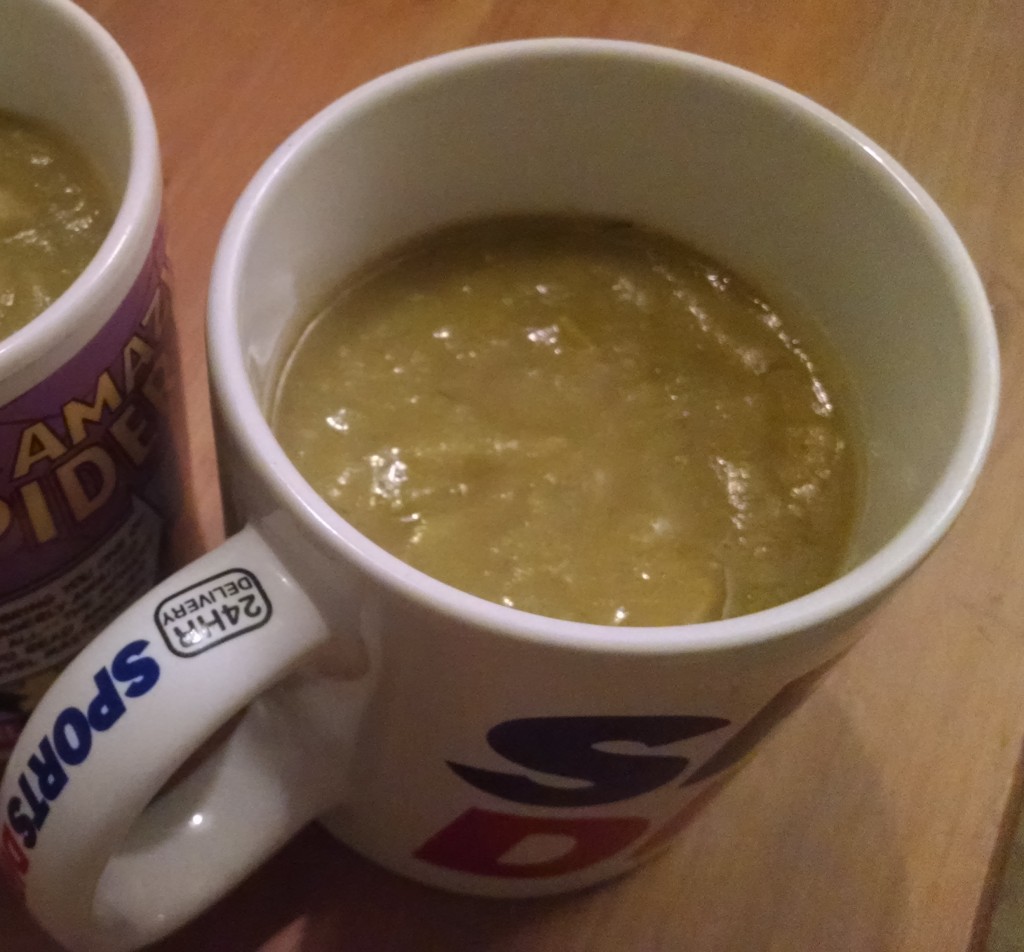 Last week I pulled them all out onto the worktop and set to making a large batch of soup on the hob. The great thing about soup making is you can just leave the concoction to boil at the back of the kitchen whilst making that night's dinner. Give the slushy veg in the pan a quick whizz with the hand blender before plating up the meal for the evening, leaving the soup to cool whilst you eat your tea and then it should be cool enough to pour out into perfect portions ready to be placed in the freezer.
The soup inside the mugs has been leek and sweet potato with chunks of goat's cheese to add a little protein.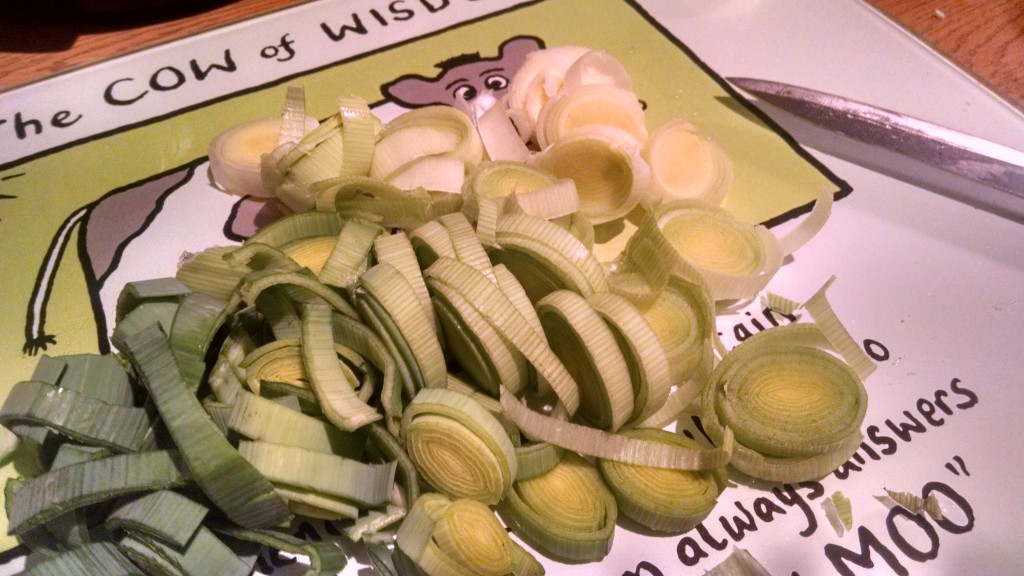 The last thing I do before leaving for work each morning is feed the cat, whose boxes of food sit on top of the freezer.  With two weeks of soups for lunch I'm yet to forget my soup!
A little late in the day but here is my review for Jantastic week 3 (last week)… (Still on 100% sticking to my five runs a week.)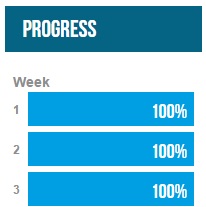 Monday – 4 miles easy with Dan around town after work
Tuesday – Club run – 1mile jog, (200m at 8 minute miles, return 200m at recovery pace) x12, one mile jog
Wednesday – Rest day (Ofsted scare!)
Thursday – Club run – 7.3mile tempo run
Friday – Rest day
Saturday – Sheringham parkrun in 29:52 on a hilly course.  Followed by a half mile-mile jog whilst waiting for my lift home again.
Sunday – Easy four and a half miles. I had a long run written down on the schedule but after having fitted in a tough speed session, tough tempo run and taking 50 seconds off my previous Sheringham parkrun time on the Saturday I decided to enjoy a new little route in Norfolk and soaked up the sun that shone down on me as I ran.
My mileage was much lower last week at just 26 miles, but I managed to fit some tough sessions in between easy runs and my body rewarded me with some speedier-than-normal results.  When I logged in to the Jantastic platform today I was able to set my targets for February.  I've stuck to my five runs a week plan as this has been working well for me.  During February you also have to set yourself a target distance for each of your long runs.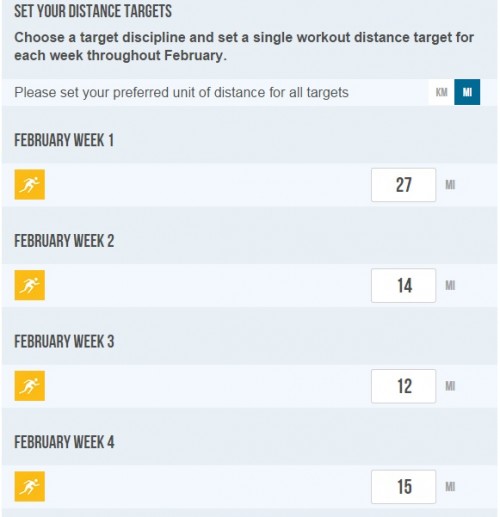 I wouldn't normally set myself a 27mile run five weeks in to a marathon plan but on the 7th Feb I shall be down in South Devon running the EnduranceLife CTS marathon.  A marathon within a marathon plan!
Do you take your own lunches in for work?  If so, do you batch make you lunches?
What is your favourite soup flavour?
How was week three of Jantastic for you?