I'll start with Janathon…
I think I was a bit optimistic when it came to taking part in Janathon this year.  Yes, I did manage to exercise every day and I did mention it on the blog/some form of social media every day, but the aim in my head was to blog about it every day…it just didn't happen.  Without making excuses (although I kind of am) it probably wasn't the best plan to try and commit to blogging every day at the same time as starting full time in a new teaching position.  18/31 days of blogging isn't too shabby though, all things considered, (doesn't come close to my 30/31 days for Janathon last year) especially as I only blogged once last week (whoops!)
As well as starting a new job a few months after getting married, we also decided to put our house back on the market again this week, so are preparing ourselves for some serious upheaval, some of which has already begun.  I love our house and it was everything we needed when we moved in; two bedrooms and a huge garden in a quiet area of a small town.  We've outgrown it now and are looking for something a little bigger that we will be able to call home for a little longer.  We've been to see a few properties over the past fortnight and have found a couple that take our fancy, but it will all come down to how quickly we can get the price we are after for our current house.  Moving house is such a faff!
Onto Jantastic…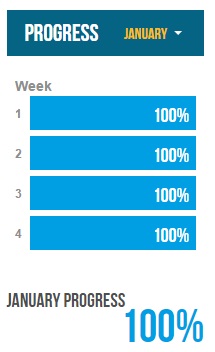 I must say that Jantastic has kept me motivated when it has come to getting enough runs in each week.  My target is five runs each week, a number that has always worked well for me during training.  A few times I've not felt like heading out for a run but when I've thought about where I'm going to get that fifth run in later in the week it has changed my mind and I've headed out anyway.  Like that gif that has been around forever says…'"I really regret getting off the couch and going for a run" said no runner ever.'  I will struggle to fit my five in this week though as I took an unplanned rest day yesterday due to the icy roads round our way.
Runs for Jantastic Week 4:
MON – 3.5 miles easy run out with Dan.  The run back included fartleking between lampposts over half a mile.
TUES – 5.8 easy miles with a friend around town.
WED – 6.5 mile trail run on a very hilly and muddy route.
THURS – Rest day
FRI – 10.1 easy trail run with a friend.
SAT – parkrun with a non-running friend.
SUN – 6.5 miles of exploring new trails.
Total: 35 miles
There wasn't enough work at pace last week and too many of the runs were 'easy', although this has strengthened my body and been great for base-building.  I had initially planned to run at a 15k off-road race on the Sunday, although we didn't make it back from Wolverhampton in time that morning.  

 I took just the one rest day last week, but my legs and body still felt strong throughout.  My mileage still needs to come back up to the 50-60 miles per week I feel comfortable attempting ultras on but it is gradually getting there – I don't want to overdo it by bringing it right back up too soon and getting injured.  I feel like I'm in a good place right now.  Hopefully at least – it is the South Devon marathon on Saturday!
I'm supposed to be packing for the marathon at the moment but it was cold when I returned home from a run around town so I retreated to the warmth of the duvet in the bedroom to snatch some blog reading time instead.  I had a good run this evening – it felt good to be out after getting cooped up due to the ice last night.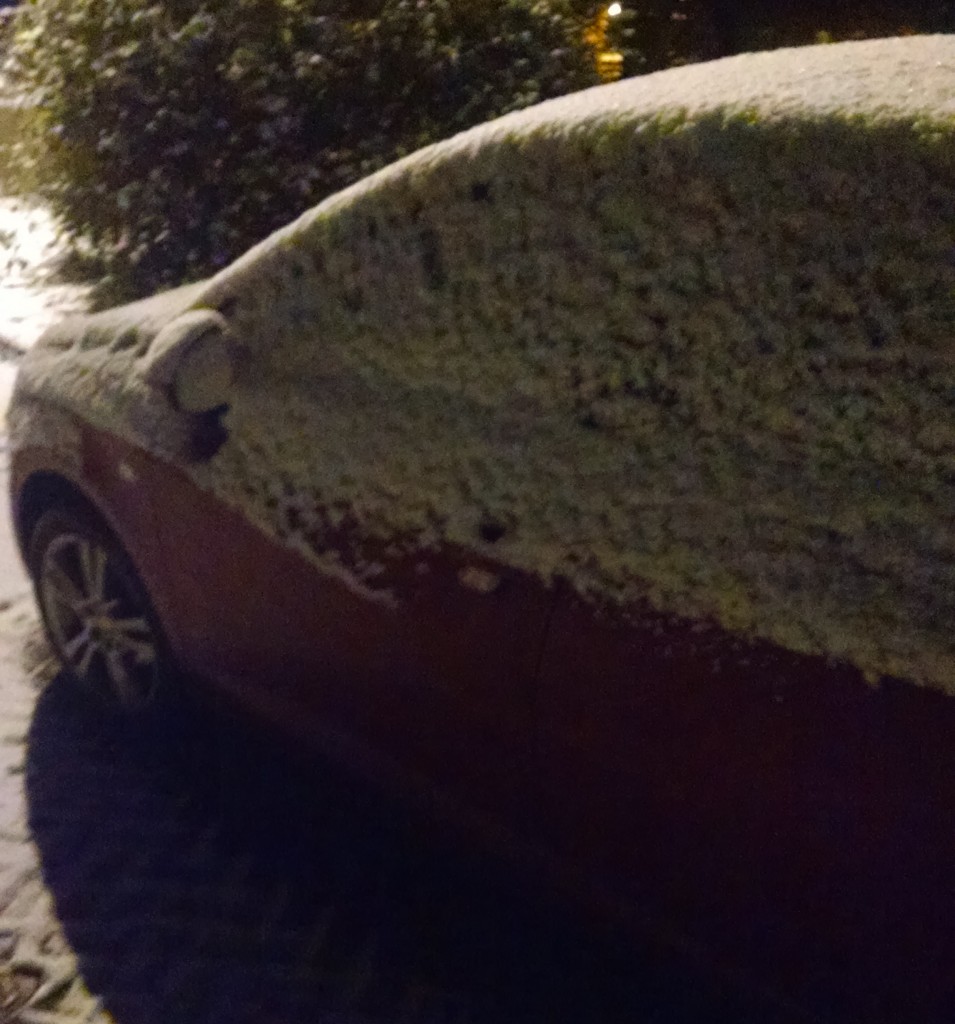 There were quite a few hills on the route I ran with a friend but I kept my heartrate pretty low, still getting round much faster than the first time I tried a 10k to heartrate.  I've said it before, but I'm going to say it again…training to heart rate is really making a difference to my running this year.  

What is the longest blogging streak you have ever achieved?
How is your Spring marathon training going?