Last weekend Dan and I headed back to Norfolk and spent the weekend with my parents.  On the Saturday we got some chips and sat in the car on top of Cromer cliffs before taking the coastal route back home again.  We passed loads of footpath signs on the return journey and I made a mental note of where each one was ready to plan some long Summer runs this year.  This week in the Ultrarunning Facebook group I spotted the Norfolk 100k, run along the Peddars Way from Castle Acre to Cromer.  This is where I spent my childhood and would love to run the course, having not been a runner when I lived in Norfolk.  Falling just six weeks before the Grim Reaper 70m it doesn't look to be a viable option for this year though unfortunately.
Tuesday and Wednesday we had some lovely sunny weather back here in East Northamptonshire and I couldn't resist running in the day time instead of heading to running club in the evening.  On Wednesday afternoon I headed out on my own for a 10 mile route discovered by someone I regularly run with.  It was about 95% trail and using some of the trails I've run before, but piecing them all together!
The first few miles were pretty tough and involved lots of boggy, rutted, ploughed fields.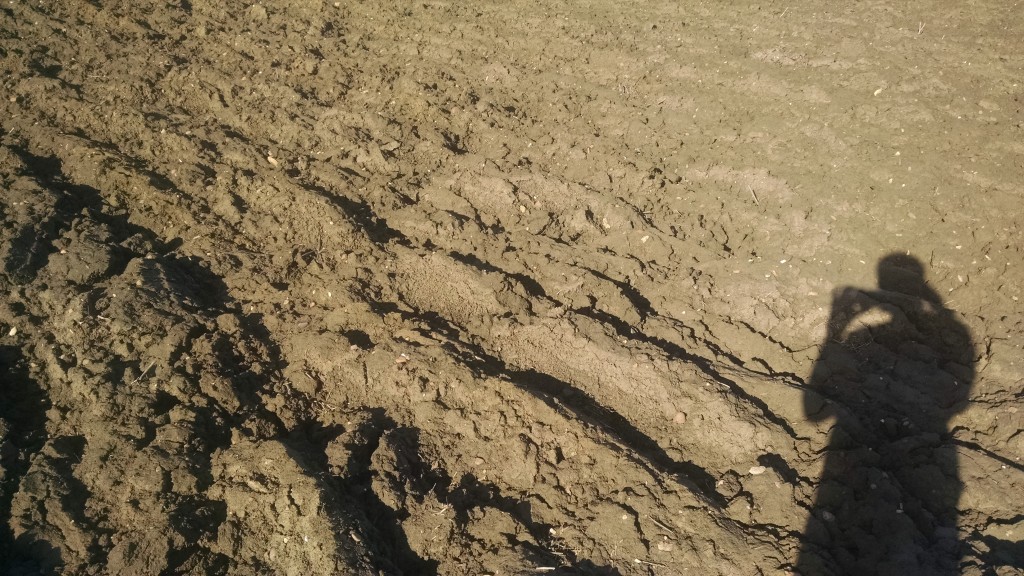 It was really hard to make out where the footpaths went and the mud was really thick with deep ruts.  Why is it always easier to tell where the path should go once you reach the other side of the field?!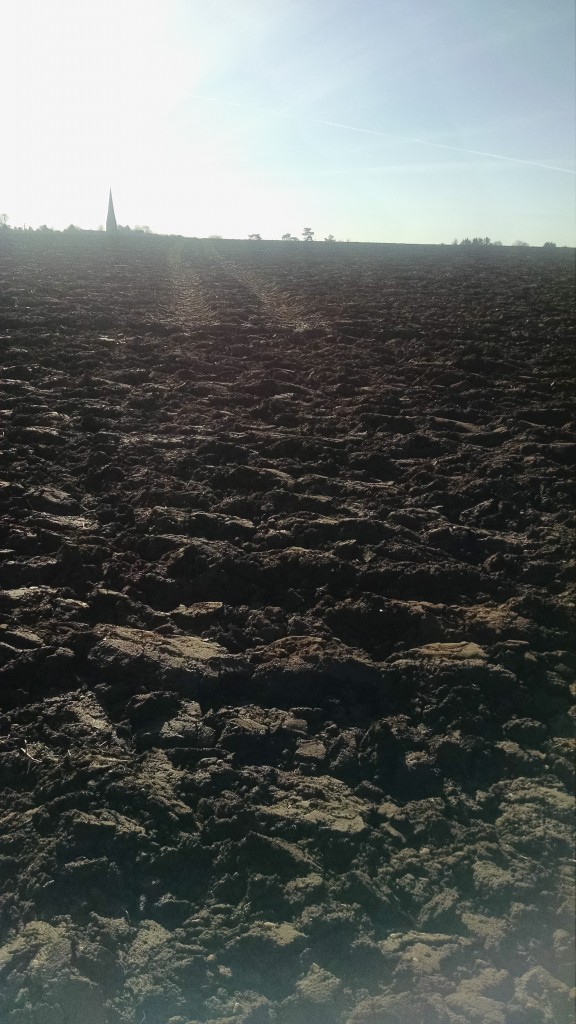 Needless to say, my trainers got pretty muddy pretty early on!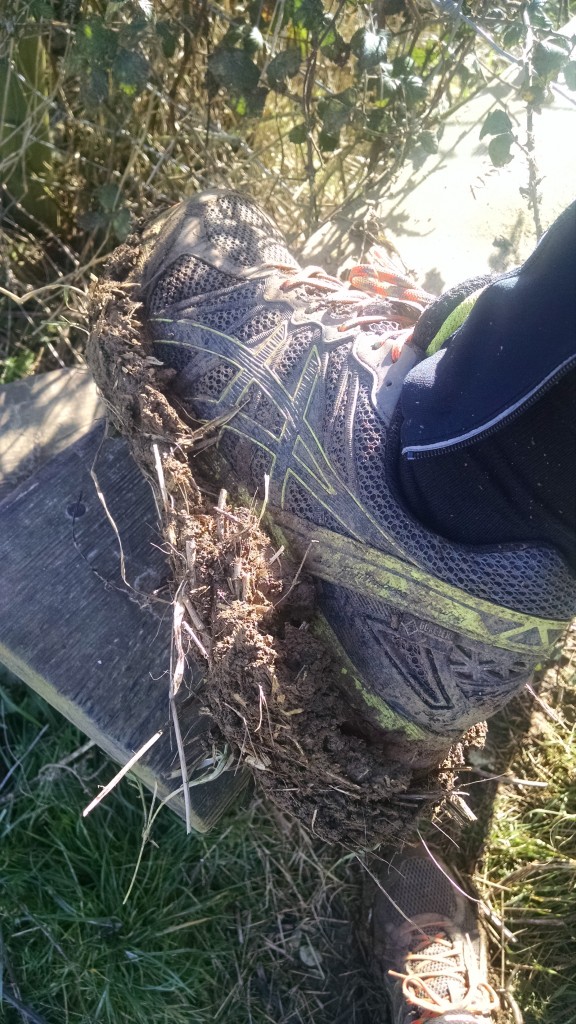 I hate that feeling of two inches of mud on the bottom of my shoes just getting thicker and thicker the longer I run for.  It makes the going pretty tough out there!
I took my phone along with a loaded map of the route on the screen as, although I had run lots of the trails before I'd not run them all and had never run them in succession of each other so didn't want to end up lost!  Every so often I would stop and check which direction I was meant to be headed in which broke up the run nicely, along with the plenty of bridges and stiles I crossed.  (They also gave me an aiming point for most of the field crossings.)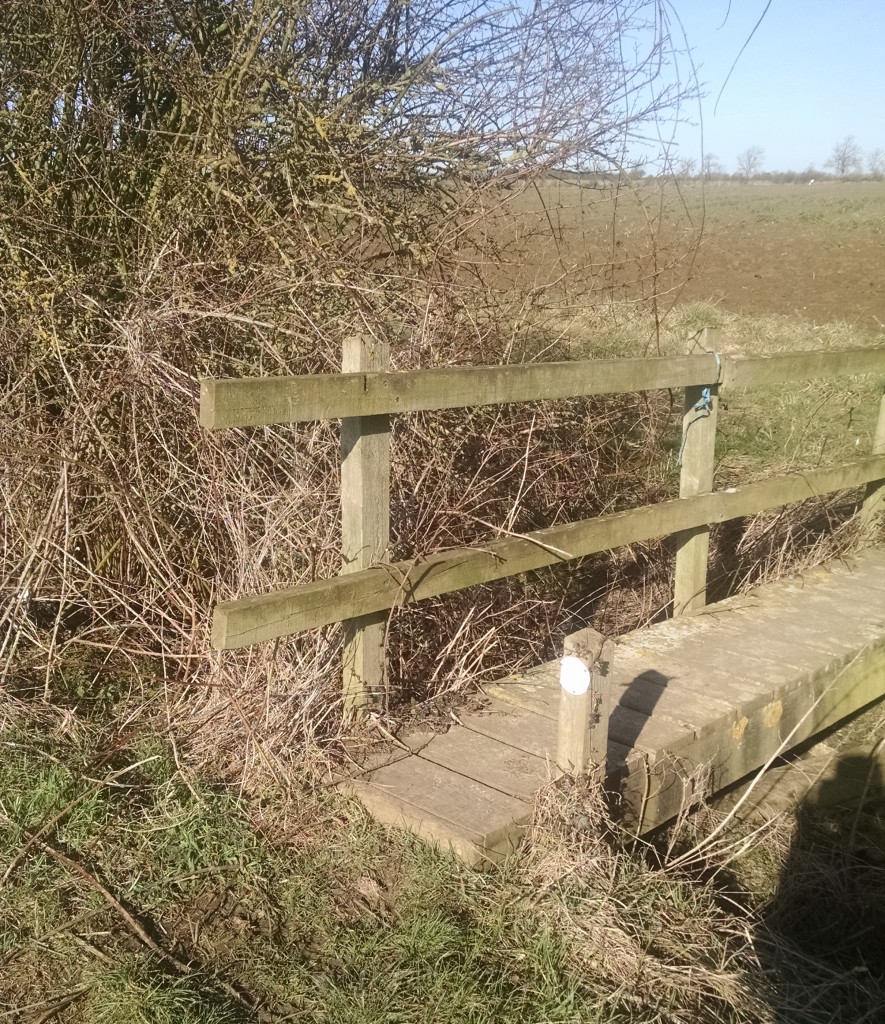 When I headed along the few bridleways on the route these were the muddiest of all.  Lots of horses moving at speed over the wet ground has caused the ground to churn up and resulted in large ruts that did a good job of catching Monday's rain water.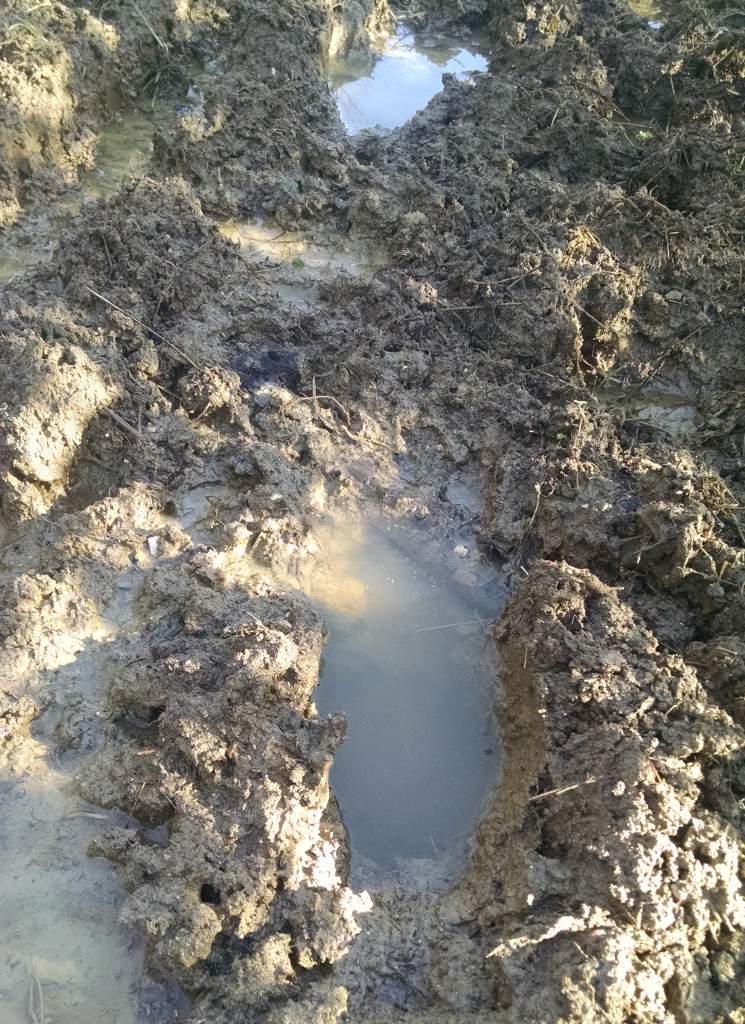 I saw a fox at one point leisurely cantering (not sure if fox gaits are the same as horses) across an open field and also a muntjac in the wooded section.  He was much closer than that small blob in the distance but by the time I'd faffed with getting my phone out of my belt and removed all sweat from my hands so that I could zoom in to take a shot he had gotten bored of watching me and lolloped off.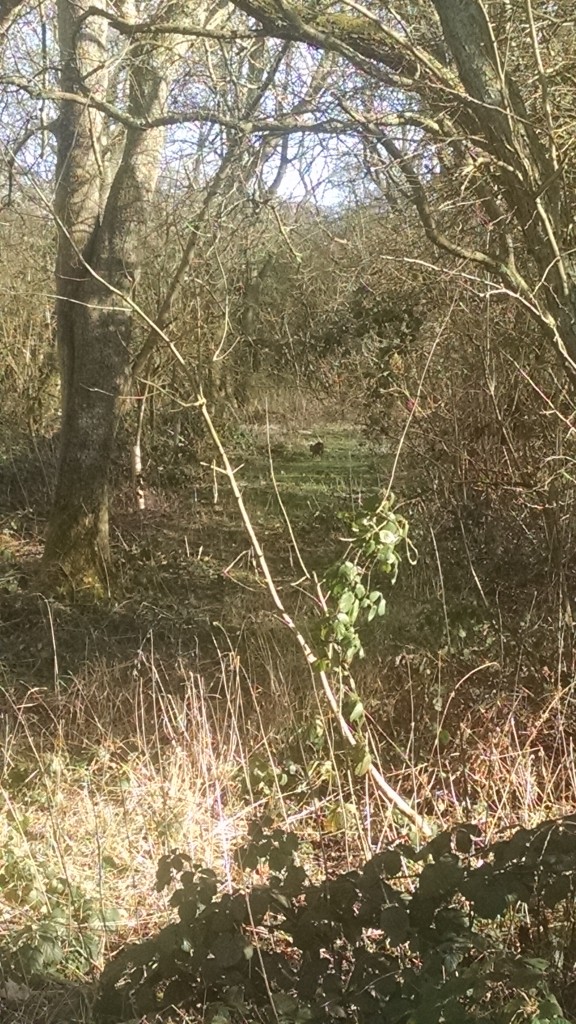 I also took a great video of my confused face as my sweaty fingers hit the camera reverse button by mistake whilst trying to film the fox in the field.  I won't share that one with you!
There were several sections in the second half of the run where I could pick up some speed on a grassy track and a small bit of road work that was appreciated just before returning home again but I really enjoyed the run.  One to pencil in for another time, although probably better in the late Spring once the fields are not so freshly ploughed!
Yesterday was another productive day and I managed to sort out several things that have been bugging me for a while, such as; requesting details to transfer my mortgage, emailing Strava to work out why my Strava data is so different from Garmin Connect.  According to Strava I ran the recent South Devon coastal trail marathon in an average 9:35mm pace. (I so didn't!)  I also got in touch with Garmin to sort out why my Vivofit is no longer showing the time on the front display (after a 45 minute phone call it is once more).
I headed to running club in the evening.  I had been tempted to run in the day but after the promise of a cake sale to raise money for charity after the session I knew running in the evening would make more sense.  Seriously, the best place to hold a cake sale is after a running club session.  Most runners run for the cake!
Six people individually last night told me that they thought I looked like I had lost a lot of weight recently.  To each one I shared with them that it had not been intentional.  In fact, I lost 7lbs the week before the South Devon marathon, which really concerned me – I was worried that I would not have enough energy for the race (I did) so tried my best to eat a lot in the few days before the event.  The week after I lost a further 3lbs and I've lost another 2lbs since then.  Along with the weight loss I have had what I can only really describe as what feels like a constant stitch in my right hip bone.  It's not painful, just uncomfortable and running doesn't seem to make it any worse.
I rang on Monday morning to try and get an appointment at the doctors, to be told to try again the following day.  On Tuesday I was told that the earliest I would be able to book an appointment for without ringing up on the day for any cancellations would be the following Wednesday – eight days later!  I'm booked in for next Wednesday evening but if I lose any more weight before then I might ring and see if anyone has made a cancellation.
How long does it take you to get an appointment at the doctors where you are?
Do you ever take your phone along on a run/walk for directions?