Before I became a runner I would always hear comments or see articles about how running was the cheapest sport available. "All you need are trainers!"
True, unless you want to end up with saggy boobs, friction burn on your thighs and arms and blisters all over your feet!
If running is the cheapest sport I can't imagine how expensive other ones come in at!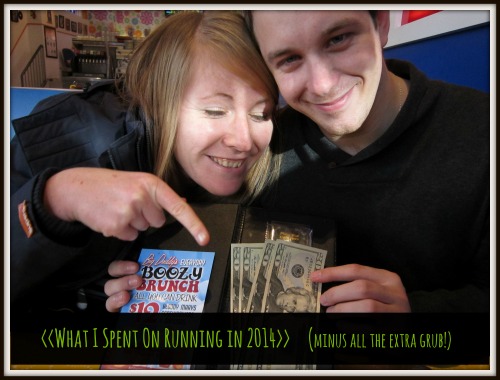 I decided to keep a log of all my running expenses during 2014 which I've broken down into different categories to try and get an idea where the money went…
All I can say is, I hope Dan's not reading this report, because it appears that quite a lot of my hard earned cash went on my running addiction last year!
Clothing: £230.60
Nike full length tights – £32 (Jan)
New club vest – £15
VLM Adidas top – £32
2 pairs of Ronhill shorts – £29.70
Asics Nimbus 16s – £102.95
Nike Pro Victory Compression Sports Bra – £18.95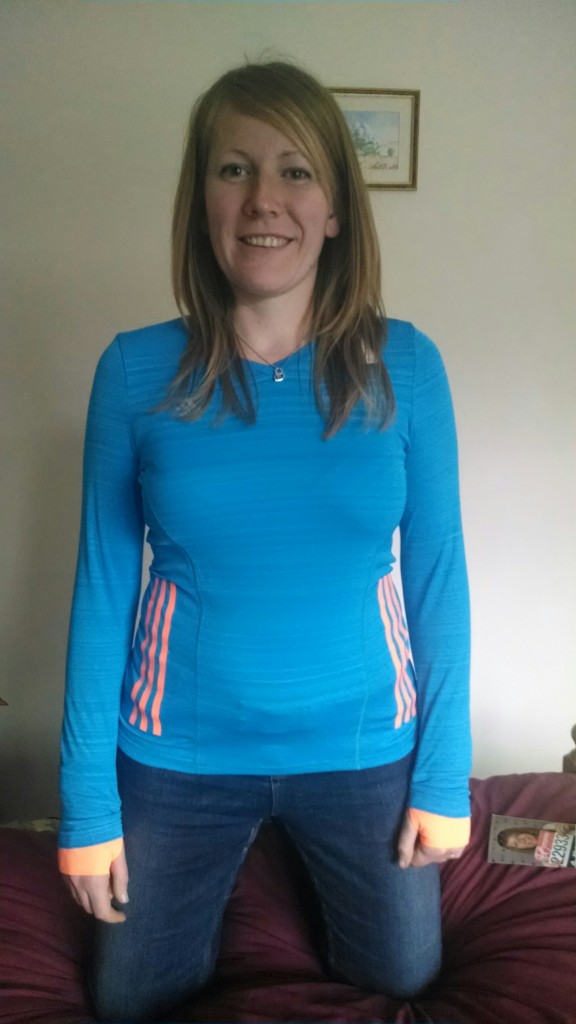 Nutrition: £104
6x Stinger waffles – £6
2x packets of Jelly Babies – £2
Nakd bars – £22
Sour cream and onion pretzels – £20
Nuun tablets (four tubes of lemonade flavour) – £24
Breakfast for all whilst in the Gower house – £30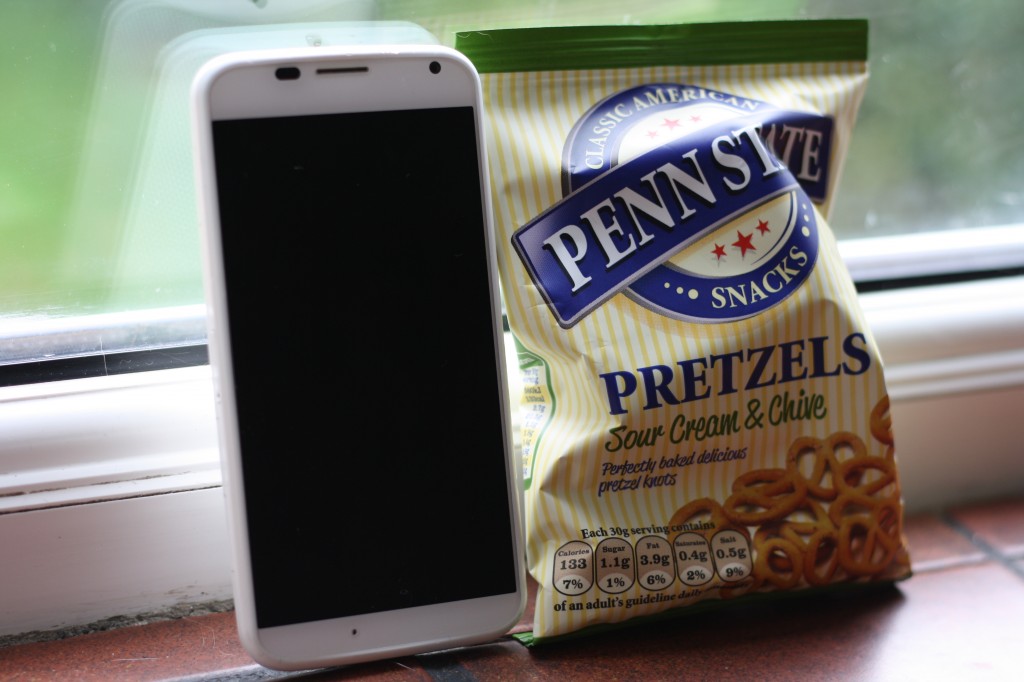 Physio: £40
One session with my local physio to sort out the problem with my foot. – £40 (Jan)
Race entries: £294.35
Wellingborough Multi-terrain 10k – £16
Oakley 20 – £22
London Marathon – £31
Conti Lightning Run – £50.60
EMGP Race series (Entry to the eight races in the series including Rugby 6, Blisworth 5, Weedon 10k, Banbury 5, and Milton Keynes 10k) – £52
Shires & Spires 35 – Free (for marshaling at an earlier Go Beyond event)
Royston trail half marathon – free (took another runner's place)
Mablethorpe marathon – £28
Grim Reaper – £65
Dusk 'til Dawn 50 – £29.75
Gower marathon – free (took another runner's place)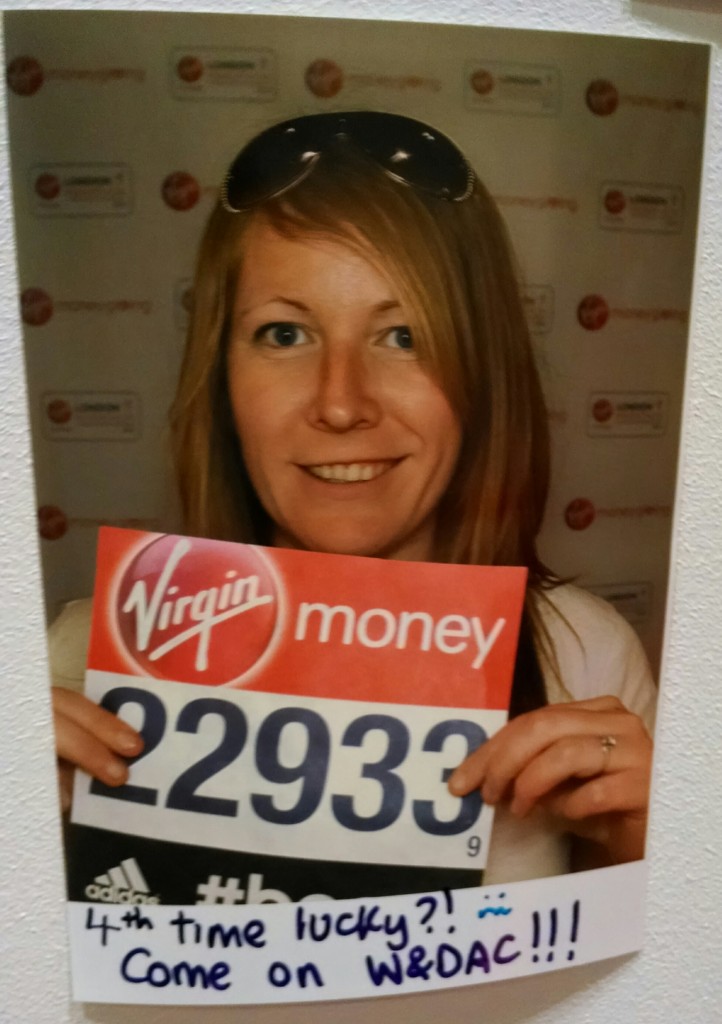 Travel & accommodation: £387
Train ticket to London expo: £31
Train ticket to VLM: £119
Accommodation for London: £202
Accommodation for Gower: £35
Magazines/books: £31.88
Year subscription to Women's Running magazine – £31.88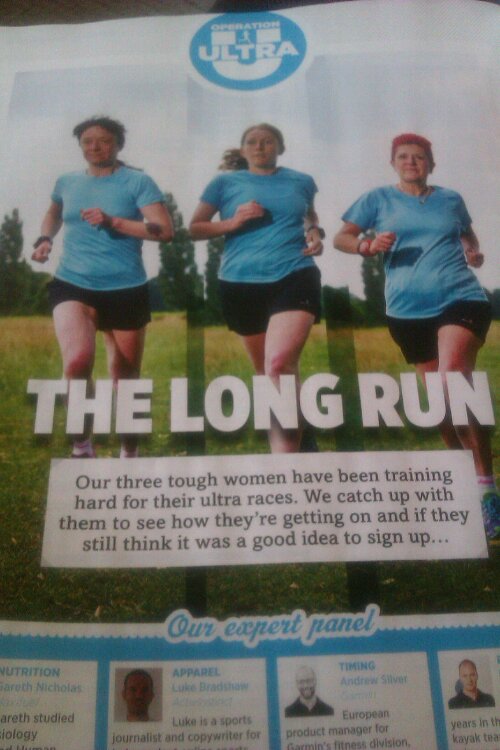 Club: £85
Membership: £35
Running club Pasta party ticket – £15
Running club Christmas party ticket – £35
Accessories: £105.65
Vivofit: £79
Handheld torch: £3
Tent for Grim Reaper: £8.65
Headtorch: £15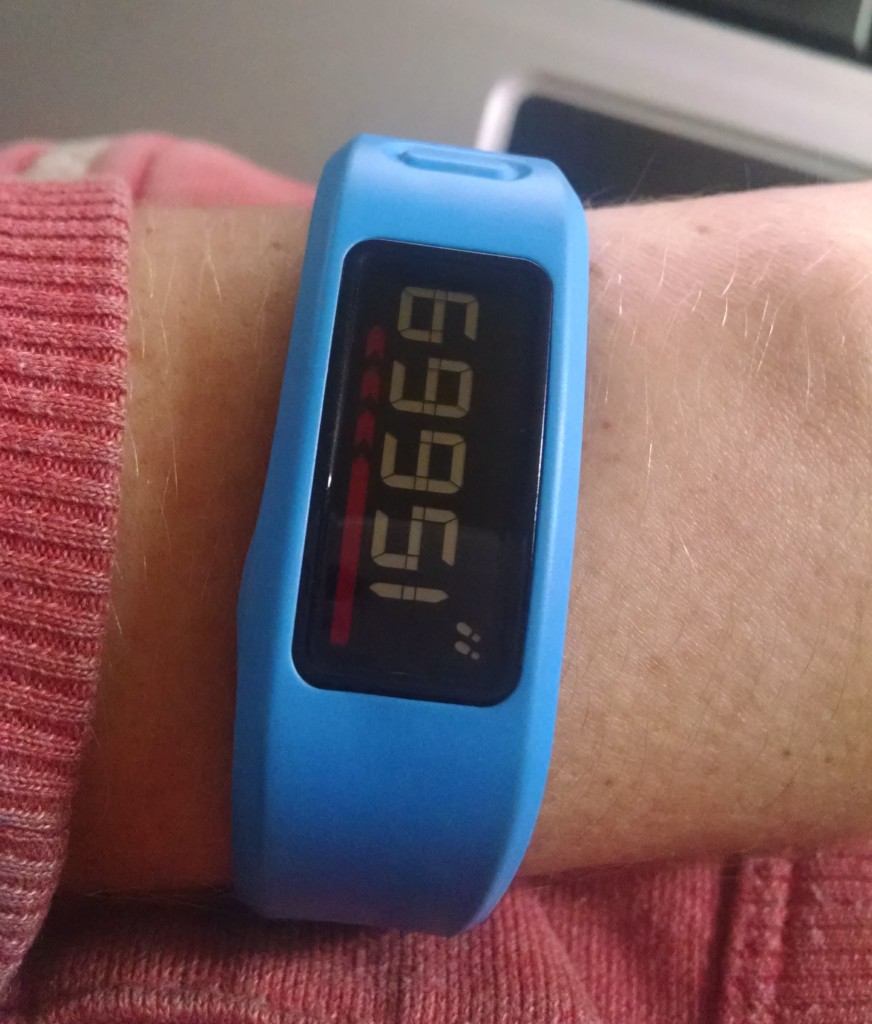 Blogging: £38.30
Domain name and hosting: £38.30
+ A lot of hours!
GRAND TOTAL: £1316.78
This can only be classed as a rough guide.  It doesn't include the pots of vaseline I've used up in the cupboard or plasters I've slapped onto cuts I've obtained whilst squeezing through footpaths yet to be cut back.  It doesn't even look at the costs of washing all my extra kit each week.  On average I run five times a week.  This time of year that means an extra five pairs of tights, five short sleeved tops, five long sleeved tops, five sports bras, five sets of (usually) very muddy socks, and the occasional cap and jacket on top.  A good two washes extra each week at least.
Who knows how much more/less I would have eaten/travelled if I wasn't a runner.  It doesn't include my petrol costs, or meals out for times when I have travelled to races.
My Garmin account tells me that I burnt off 179,462 calories from running in the year 2014 and I rather suspect that I wouldn't have been able to enjoy quite so many hot chocolates with marshmallows as I did if that number was a little lower so I'm sure my food bill was much higher over the course of the year than if I hadn't burnt off those calories.  Apparently 179,462 calories is the equivalent of 327 Big Macs (not that I like Big Macs) or 587 KFC Malteser Krushems.  (I do like these, and have indulged in the odd one here and there after particularly tough ultras!  Although I definitely haven't indulged in 587 of them.  That would set me back an extra £1168.13!)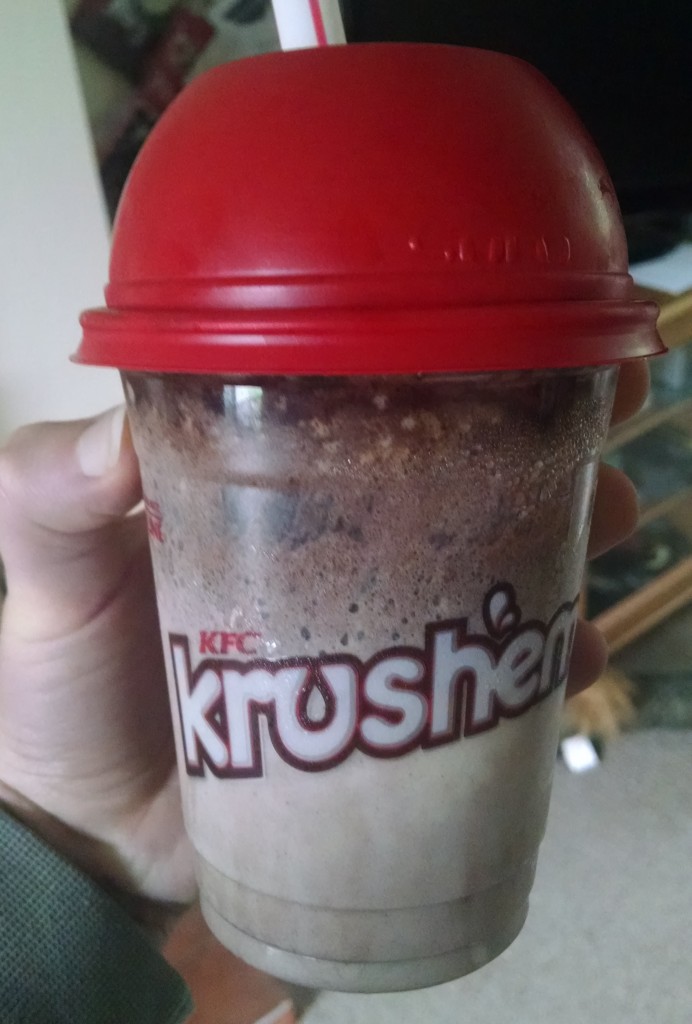 In honesty, I think that 2014 was one of my lighter-spending years when it came to running.  I didn't have any real injuries, I still had a lot of nutrition products and clothing that I received as part of winning a place on Operation Ultra in 2013 and three of my race entries did not require cash to enter.  I'm not sure I want to work out how much I spend in 2015 though…  :S
Have you ever worked out how much you spend on running/keeping fit?
Is it more or less than my rough costings?