This Saturday was rather typical of how I expected weekends of married life to be when I was younger.  More chilled and less like the mad rush that I've come to expect from a weekend lately!
I rose at an acceptable 7am before getting a little cleaning done and dressing for parkrun and then I headed over to Northampton for parkrun number 21.  I'd taken almost a week off from running – not having run since 10 miles of trail the Sunday before (other than a testing slow 1 mile on the Friday night).  It had been ten days since I'd broken my toe and I was ready to test it out on a run before deciding whether or not to pull out of the Oakley 20 race on the Sunday.
Our club has recently discovered that we are third in the Northampton club parkrun league so have put a real push on getting members to parkrun on the last Saturday of each month.
That, combined with one of our members running his 50th parkrun this weekend meant that we had a great turn out for a club photo and a total of 22 members running the event.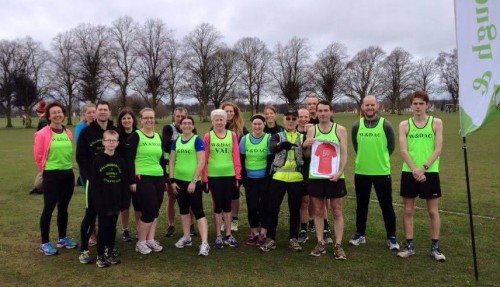 There's me at the back on the left in blue.
I took it fairly steady, aiming to stick to around 160bpm on my heart rate monitor, although as I felt strong and my foot wasn't really uncomfortable I gradually increased this to 170bpm.  It was so incredibly windy on Saturday morning and it felt like the wind was very unfairly pushing us all back down the slight (but long!) hill along the back of the course.
I was rather happy with how consistent my running was and despite not putting full effort in (I would have been silly to do so with the possibility of running 20 miles the following day and in the tail end of recovering from a broken toe) I realised just how much I have improved at being able to pace myself.  I think I can put most of that down to training by heart rate over the past four months.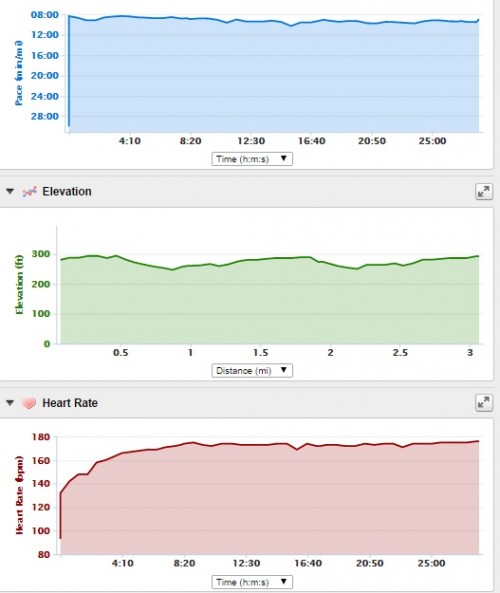 Not far from the end of the course another Wellingborough runner came past me and as we came close to the finish line I put in a kick for my usual sprint finish.  Meters from the finish line I realised that I would overtake her if I continued to kick.  Thinking that it wouldn't actually be very nice to not really race and then sprint finish to pip someone on the line I slowed right down and stayed behind before coming through the line.
Position: 203/320
Gender position: 52/135
Time: 28:58
After parkrun I headed to a new coffee shop in town with another parkrun friend.  If you find yourself close to Northampton, this little hole is definitely worth dropping in to.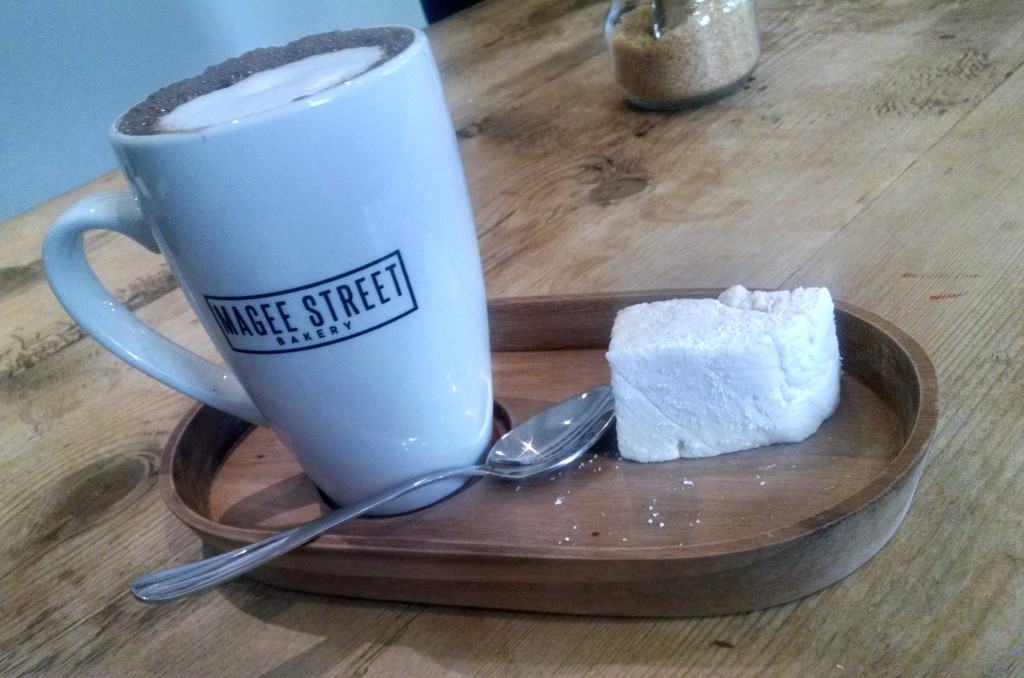 Magee Street Bakery is right up the street from The Racecourse (location of Northampton parkrun) so perfect for stopping in afterwards for a hot chocolate.  That homemade marshmallow was beautiful and really made me want to have a go at making my own.  I also had a salted caramel tart.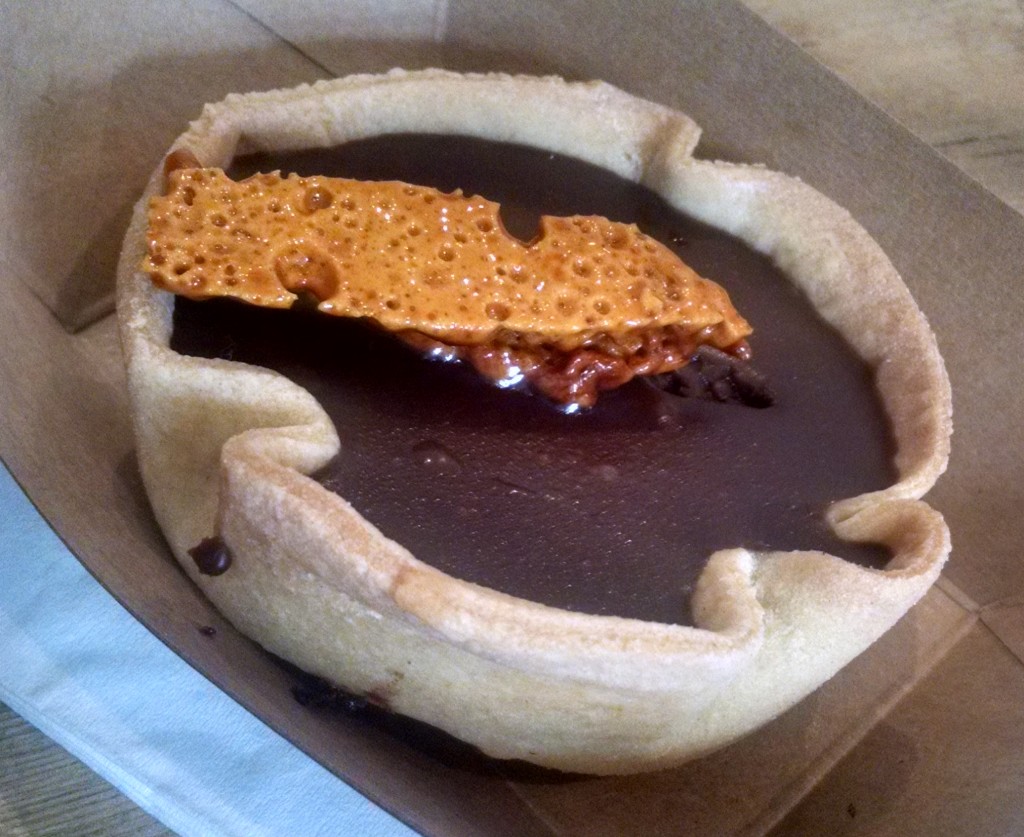 Yep, I can already tell that this is going to be a regular post-parkrun trip!  Despite being a tiny little space inside the shop itself with minimal seats, everyone that wanted to sit/perch somewhere was able to and there was a constant stream of people coming in through the door.
Saturday was actually Dan and my eight years 'dating anniversary'.  We 'celebrated' by taking advantage of the Nectar points double up weekend and picking out items for our new house with our £70 worth of vouchers.  Although this ended up being very complicated with Sainsbury's system of only allowing one voucher for each department in their store.
Anyway, we ended up buying a new set of towels and bath mats for our downstairs toilet as we will have two toilets to decorate and clean now!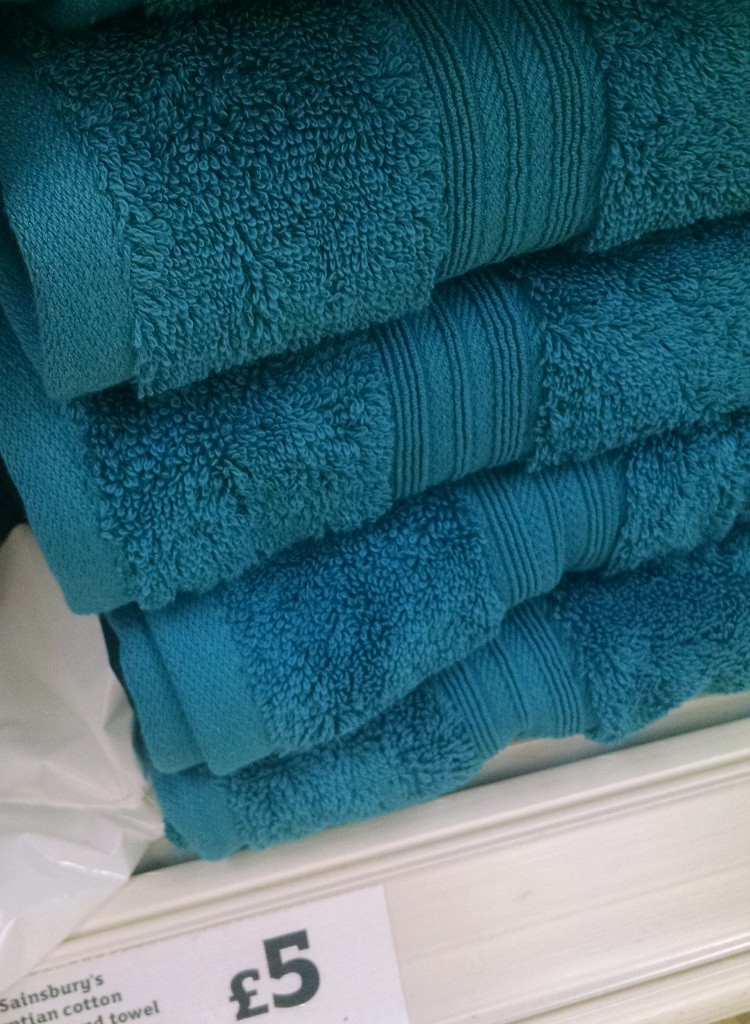 We also picked up some DVDs for Dan's brother's upcoming birthday, some toy cars for our Nephew's upcoming birthday and a double duvet set as we will be going from a two-bed house to a four-bed house so in need of more bedding for when people stay.  Not bad for spending only 73p!
After this we had a little browse through B&Q to look at style ideas for our new rooms.  The house we are buying is essentially livable in straight away, although the rooms will be in general need of updating and personalising to make our own.  We got rather carried away with paint cards…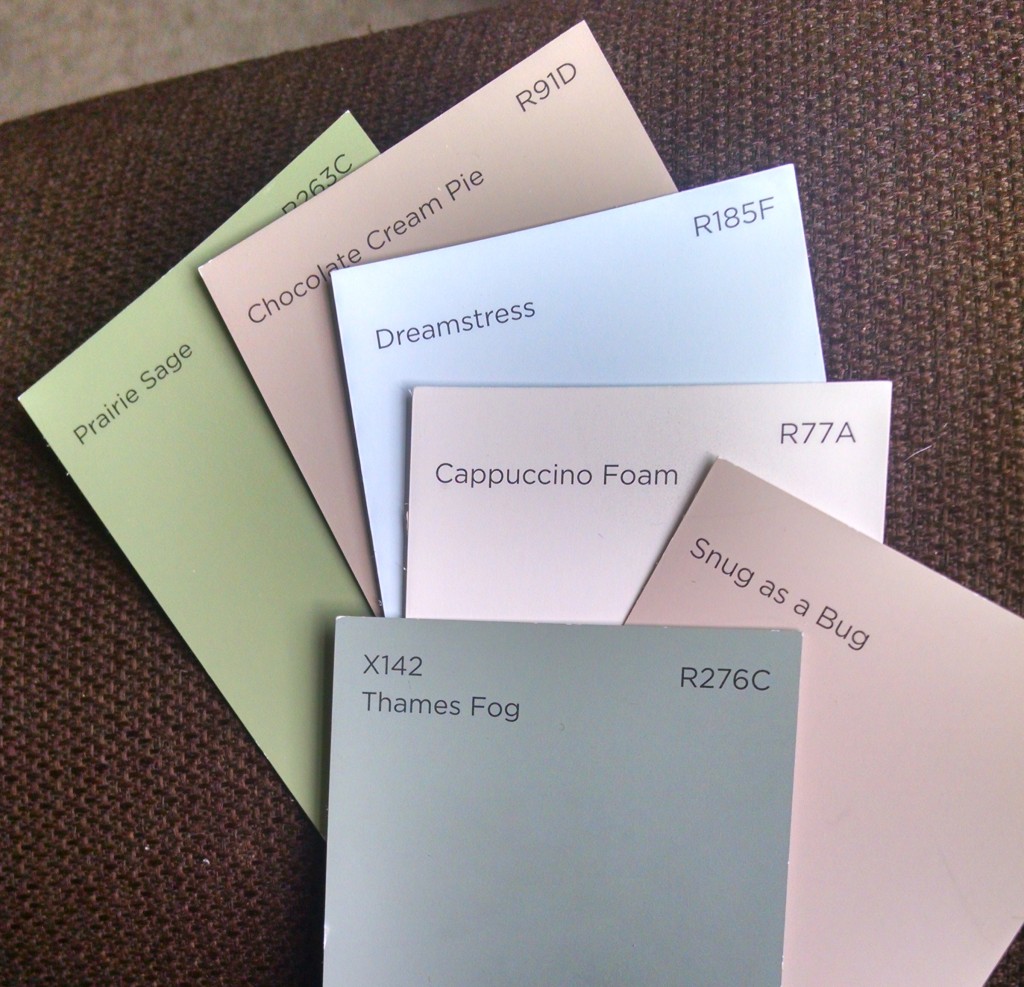 (What a fun job it must be to come up with the colour names!)
…and fell in love with a couple of ideas for our new kitchen.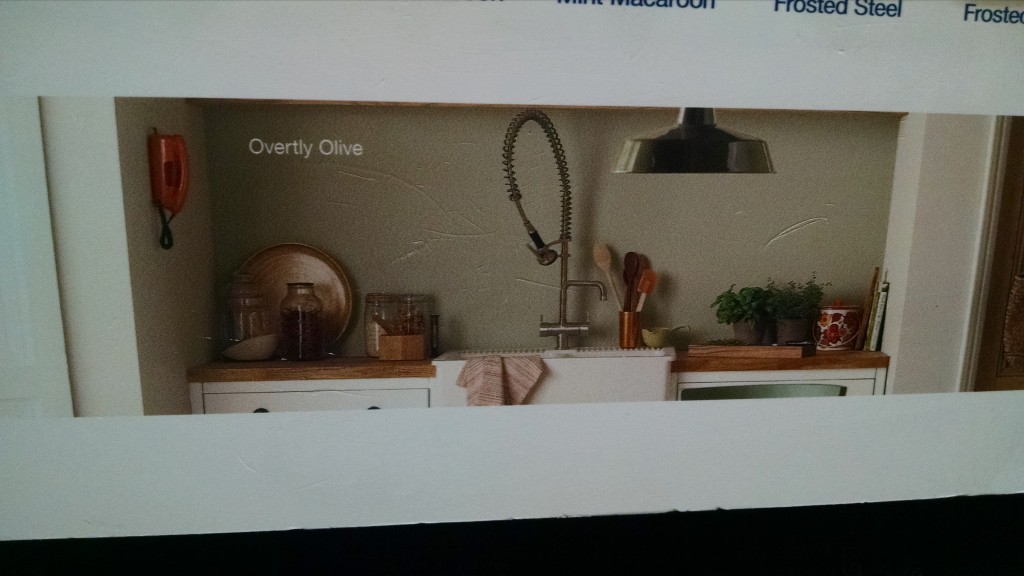 The kitchen in our new house is much larger than our current one, but doesn't really have a lot of storage so will need altering at some stage.
Saturday afternoon was then spent coming up with ideas from Pinterest and the catalogues we brought home from B&Q deciding on how we wanted the house to look.  I have a board on Pinterest now with House Ideas if anyone is interested.  I absolutely love the idea of putting a nook under the stairs.
A good weekend day!  I got a little of everything in – running, cleaning, hot chocolate with friends, house planning and time with the husband.  Everyone's happy!  

What is your favourite part of your house?
Do you think it's appropriate to sprint for the finish line and pip someone you know?  Or is that just rude?!