On Wednesday morning I had promised someone I used to work with that I would take her out on a run.  She is trying to lose a bit of weight and has re-taken up running over the past couple of weeks.  As she lives in Northampton, I decided to drive over and take her to the Northampton parkrun route, – it's fairly flat and having run it once before several years earlier, she would know roughly at what point she was at of the run.  She told me she was hoping for sub 45minutes but set off at a pace somewhere around 11:20mm and we ended up finishing in 36 minutes, well under her 45 minute target.  Along with another teacher from the school I used to work at who has also taken up running we are hoping to make parkrun together later in the year.
Having not seen any of the staff at school since I left, after our run we got changed and headed into town to meet up with another member of staff and grab a catchup at Buddies.  I live quite close to the Buddies in Rushden, but apparently the one in Northampton town centre is the original Buddies.  Dan and I have been a few times to the Rushden restaurant in the past and I have really struggled to finish a meal.  I was planning on just having a starter this time, knowing the size of the meals, although was convinced by the others to go for a two course meal deal as that's what they were having.
Course one:  Main – Chef's salad – lettuce, cucumber, tomato, slices of ham and chicken, egg, cheese and blue cheese dressing.  This was so much larger in real life than it looks on the plate here.  The bowl was actually pretty deep!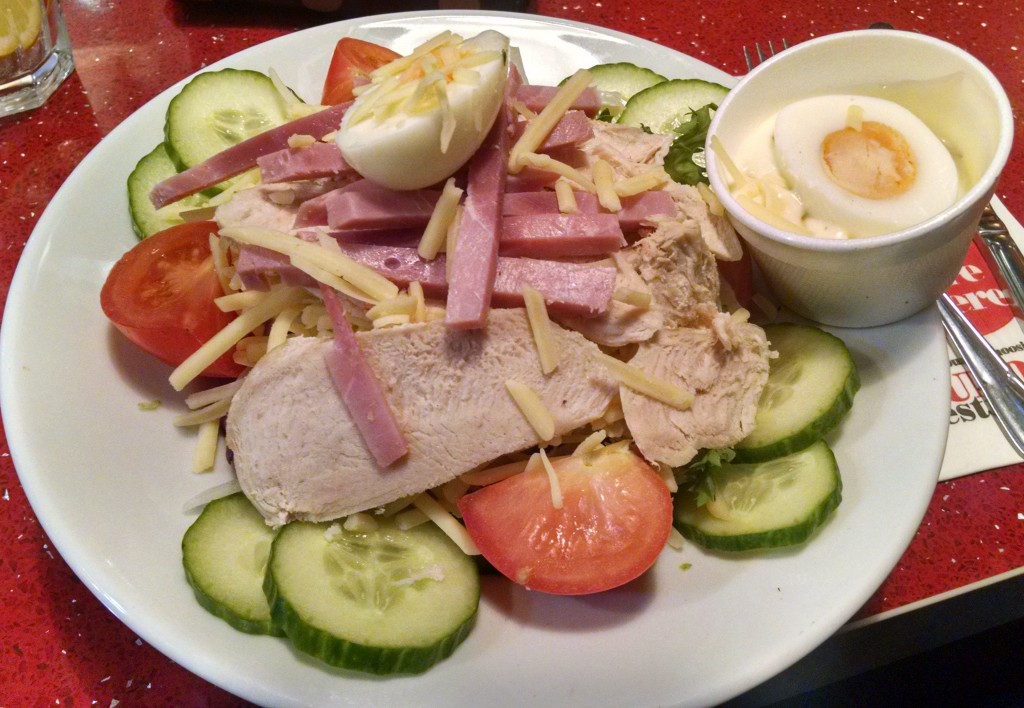 Course two:  Dessert – Toffee cheesecake.  Although this was nice, there was probably about three times more than there needed to be on the plate so I left feeling incredibly full!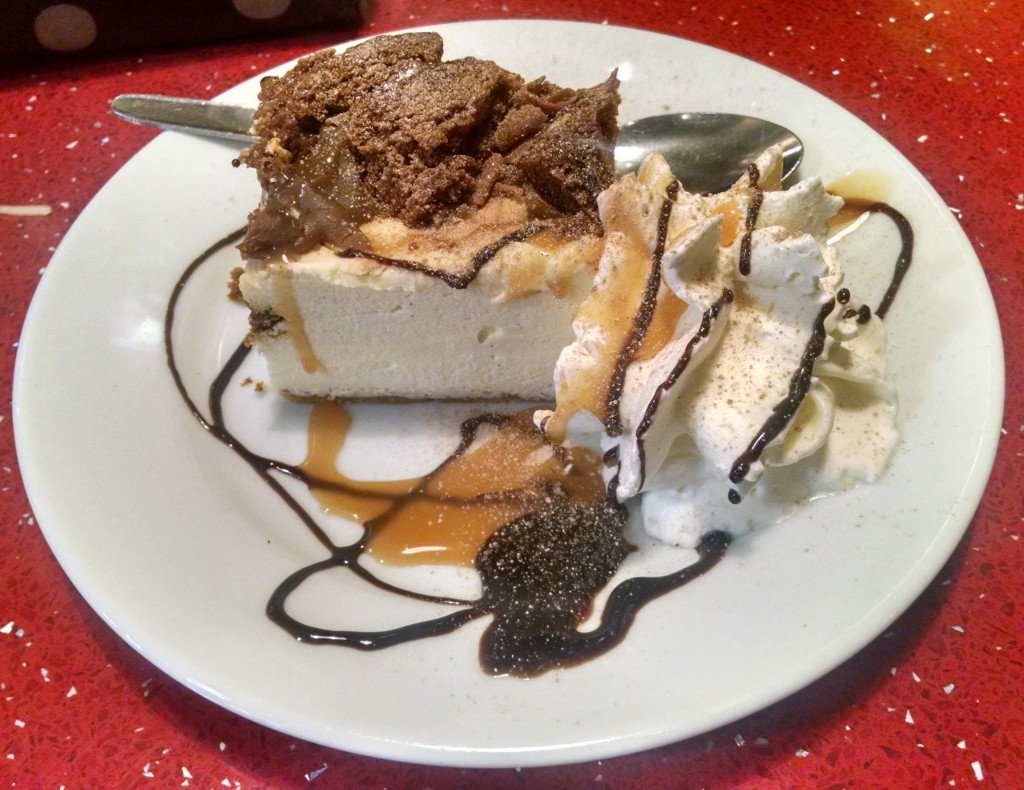 I said goodbye to my ex-colleagues and headed home for some work for an hour before meeting up with a running friend for a 10k.  I did feel rather tired by this point, having had a large meal in the afternoon, when normally I keep my lunches quite light.  Running the 10k and having a catchup soon brightened me up though and it wasn't long before I got into the swing of the run.  A little faster than we had been moving in the morning, we probably ran at about 10:30mm pace for most of it.
On returning home again, papers from the solicitor had arrived regarding the sale of our house.  I've not sold a house before but there is so much more paperwork required to sell than to move!  Dan and I had to fill out a massive booklet to say which fittings and features of the house were staying, or what price we would accept in order to leave them in the house.  Some of the questions I found very weird, such as light switches and radiators.  I'm not sure how often they get taken with an owner when they move house?!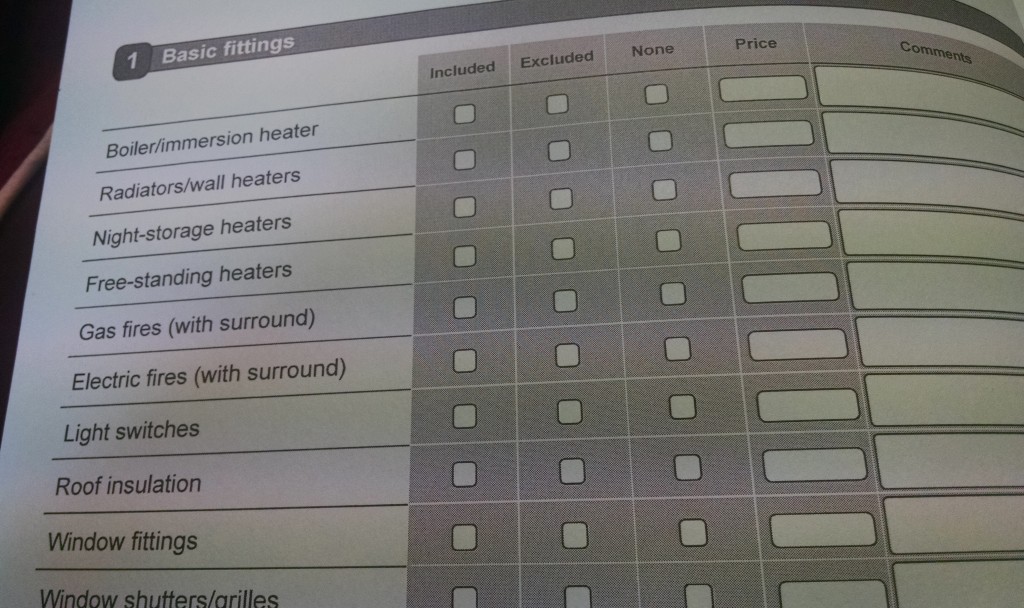 And then, to continue our buying and selling theme for the week, Dan and I decided to pull out Monopoly last night for a game, which we haven't played forever.  Obviously I thrashed him, and owned all the browns, reds, greens and purples.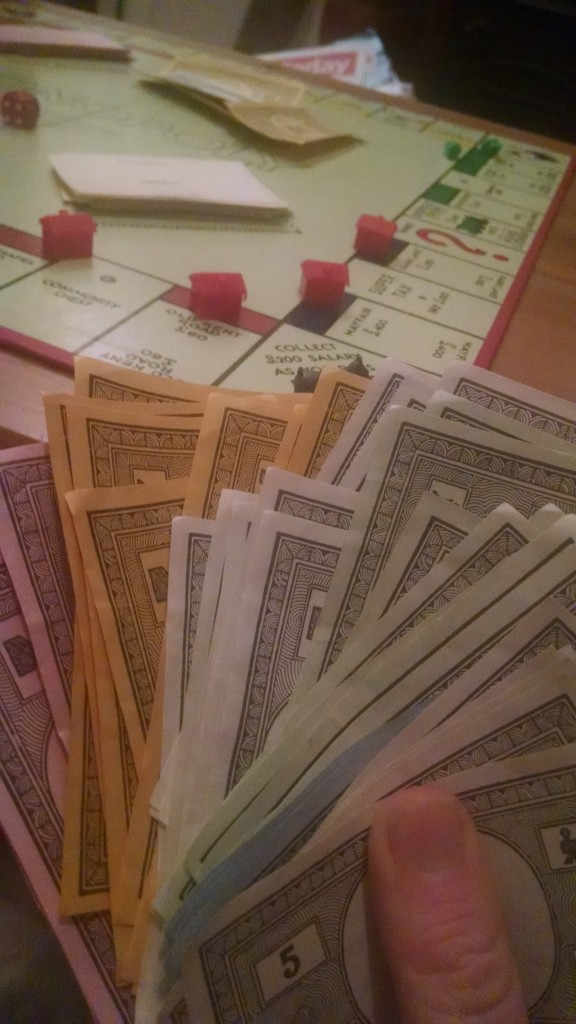 Do you like to have two courses or one when you go out for lunch?
What is your favourite board game?