I was so grumpy on Wednesday and Thursday of this week.  Sorry to anyone I rang/saw on those days because I was pretty annoyed that following a great Winter of training I went and spoilt all my hard work by rushing downstairs and into a door too quickly – breaking my toe.
Up until the toe breakage I was fully on target for a good race at Milton Keynes marathon which falls in just three weeks time.  
Previous marathons:
#1 Milton Keynes – 5h 6m 52s
#2 Milton Keynes – 5h 25m 52s
#3 Mablethorpe – 5h 11m 15s
#4 London – 5h 4m 15s
#5 Mablethorpe – 5h 7m 16s
#6 Gower – 7h 36m 11s
#7 South Devon – 6h 48m 39s
(The last two were trail races)
As you can see during previous road marathons my times were all within seven minutes of each other (other than my second Milton Keynes experience when it was ridiculously hot).  The plan this year was to switch my training up and aim for closer to 4h 45m, less if I could manage it.  If you keep doing the same thing, you can only expect the same result.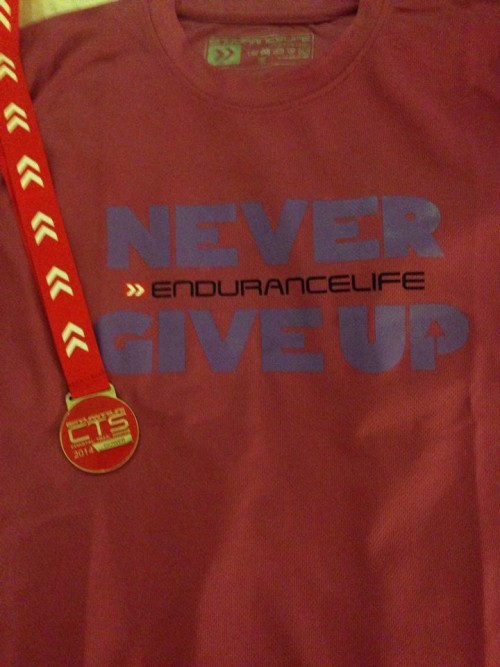 Since Christmas I have regularly run five/six days a week, each week including hills, a long run, some speedwork and some easy runs.  I've focused on training by heart rate (I had wanted to get a post up about this but with me not running at the moment, I feel like a bit of a sham and I want to include actual data of how my times had improved…I shall get something up once my toe has fully recovered).  Training by heart rate has meant that the majority of my runs have been run at a much slower pace, but more consistently and I have learnt how hard I can push my body, rather than what speed my body can run at (which can change day by day dependent on so many factors).  Training by heart rate has given me the confidence to keep pushing when the going gets tough.
I have also actually run a marathon during this cycle of marathon training!  The South Devon trail marathon back in February.  Other 'long runs' worth mentioning, were the Oakley 20 mile race a fortnight ago, Ashridge Boundary 16 mile trail race and a windy 15 miler.  Although no regular 'long' runs, up until injury I was also regularly running a ten mile trail run each Friday evening, which I felt was a nice addition to the week and got me a second longer than normal run in – helping to build up my endurance.
Although I can run without pain, (and am very capable of running long distances still as proven at Oakley!) I've been advised to start an extreme taper ready for the marathon now.  I am a bit nervous about this.  I'd done everything else by the book and now I shall be going into race day with five broken weeks of training/potentially with three of them not having run much at all.  I'm more terrified of damaging my foot further or affecting my running style and ending up injured elsewhere on my body though if I was to continue to run.  That would be just my luck.
Not only am I missing out on training but I feel I'm missing out on all the fun as well.  Now that the nights are lighter, Friday evening runs have turned into pub runs and even the Saturday morning runs are upping in distance, number of runners and activities along the way…stop off at a cake shop?  Don't mind if I do!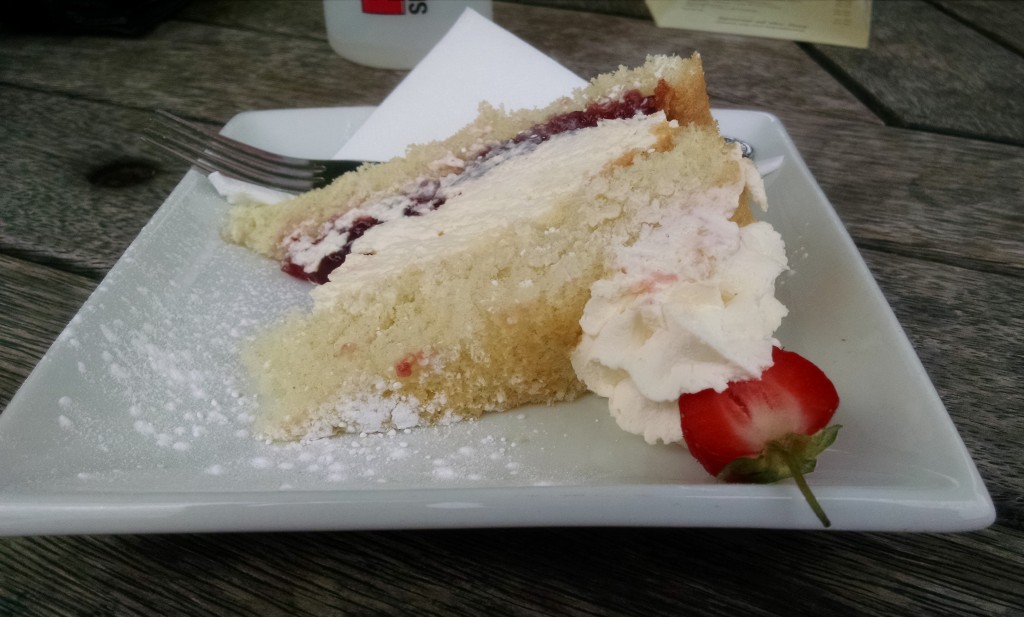 New plan: swim, gym, core work, have a go at aqua jogging and replicate my runs using gym equipment.  I have a bid for a cross-trainer going strong at the moment.  There's no space for one in my current house, but with us moving house next month and gaining a garage, I figure, what are garages actually used for?…!  Gym equipment, obviously!
I'm feeling much more positive.
How do you cope when injured?
Any chance of me still hitting my goal on race day?…