Back at my wedding last year, my Maid of Honour presented me with a gift of velcro hats and some soft balls as part of her speech that told of items that would keep Dan and I strong and happy through marriage.  The gift represented having fun.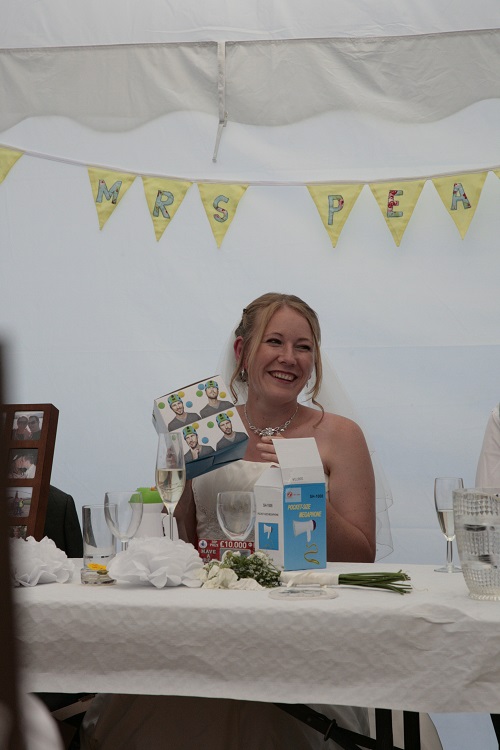 In the evenings this month I have mainly been busy with school work and then usually attempt some sort of workout session on the cross-trainer.  Because we've also been doing our best not to spend any money lately so that every penny is available for our house move in May, Dan and I have been limited to watching box sets in the evenings.  I'm not really into any series at the moment so this gets dull rather quickly.
Introducing the new game Dan and I came up with last night when we pulled our velcro caps out of our pile of games in the spare room…
Step 1: Don a weird point-scoring cap.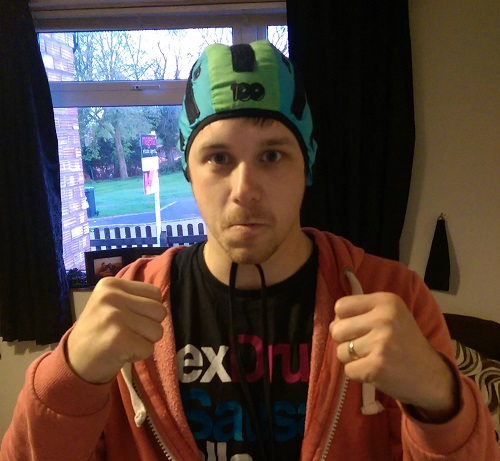 Step 2: Climb on board the cross-trainer and step away as quickly as you can.  (As an after throught, step 2 yesterday probably should have been to draw the lounge curtains!)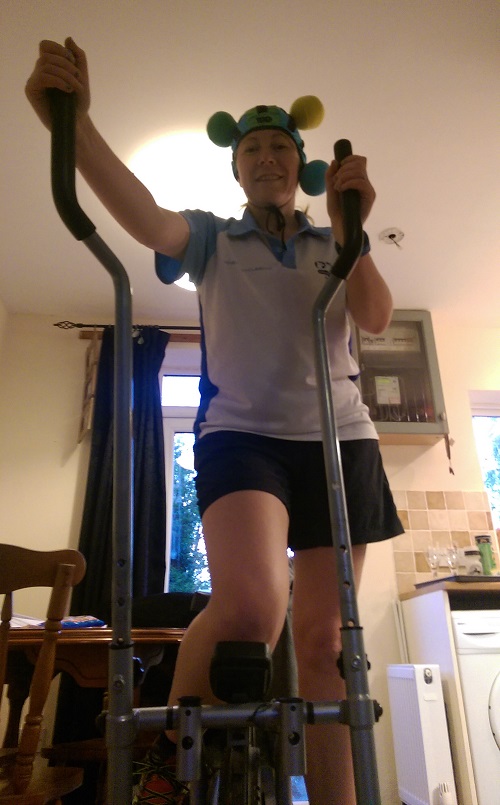 Step 3: Be prepared to duck and dodge whilst on the cross-trainer as balls fly at you from all angles…!
What gym would ever let you play this game?!  I'm sure it would break all the health and safety rules!  It also probably wasn't the best game for me to be playing a week before race day and a few days before I shall be trekking around London to watch the marathon…there were a couple of points where I really thought my balance was going to go!  But I wobbled myself back into place again.  Heart rate well and truly up for half an hour and fun most definitely had!
Is anyone else going to watch London on Sunday?  I'm really excited!  I've followed the coverage on the TV for several years now, and tracked runners online and then last year I was down in London running it myself.  This year I shall be there in person (probably at Tower Bridge, followed by 700m from finish), armed with my camera to take pictures and cheer on anyone I recognise, and probably everyone else inbetween.  Good luck runners!
Are you running London marathon?  If so, what number should I be looking out for?