Last week one of my (running) friends and I were chatting and she asked me "Which has been your favourite race?" before quickly chipping in with "Oh, I guess it must be Grim?"  I was quick to say that I wasn't sure that Grim had been my favourite race, but despite that, I really, really struggled to decide on which race had been my favourite.
Since the start of 2012 I have raced 66 times (including twenty parkruns) and enjoyed each one for various reasons.  I've tried to think about what could make a race my favourite and came up with the following categories…
BEST ATMOSPHERE:  Without a doubt, London marathon 2014.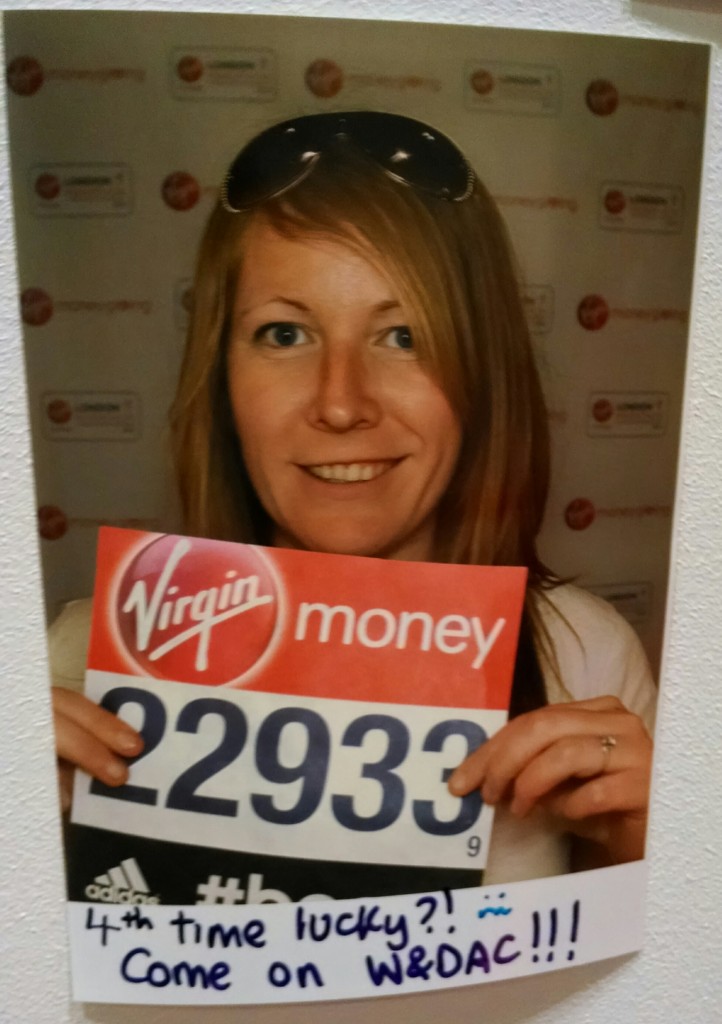 The support was constant, the spectators were amazing – they never stopped!  The feeling of running the final stretch that I had seen on TV so many times was like nothing else.  The crowd just did not let up for all 27.94 miles that I ran that day and they played a large part in the PB I came away with as I crossed that finish line.
BIGGEST FEELING OF ACHIEVEMENT:  Milton Keynes Marathon 2012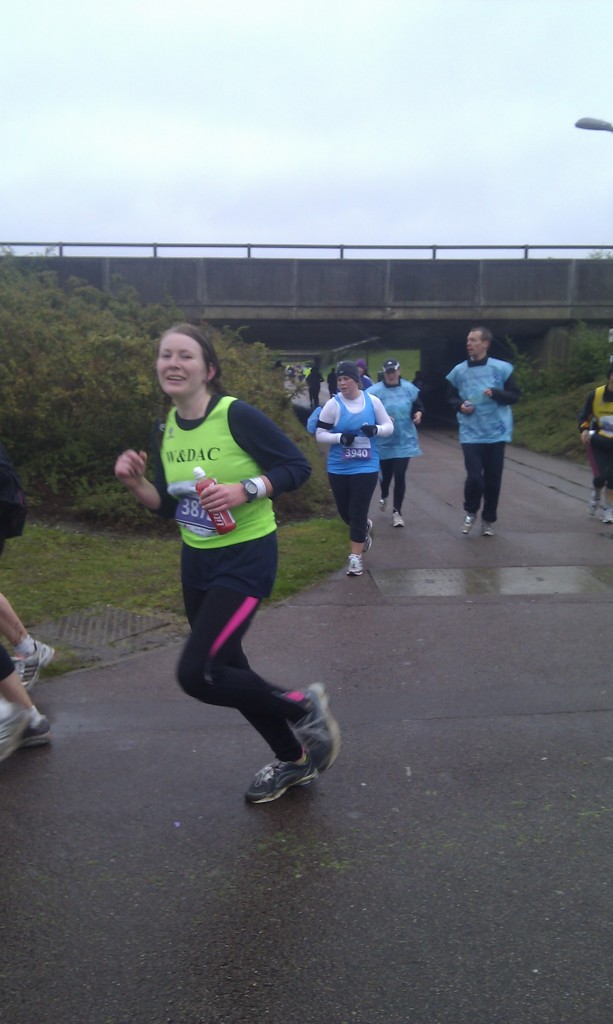 I don't think there is anything that can beat the feeling of completing your first marathon.  To say that you finally conquered the 26.2 and became a marathon runner.  To say you just want to run one but already be planning your second before you even cross the finish line.  I absolutely loved it, as well as the months of training prior to race day.  I really felt like I was taking little steps towards becoming a 'real runner' with every training run I ticked off and to have that medal placed round my neck on the finish line…well, let me just say that didn't come off for a while!
MOST AMOUNT OF TEARS SHED: Grim 70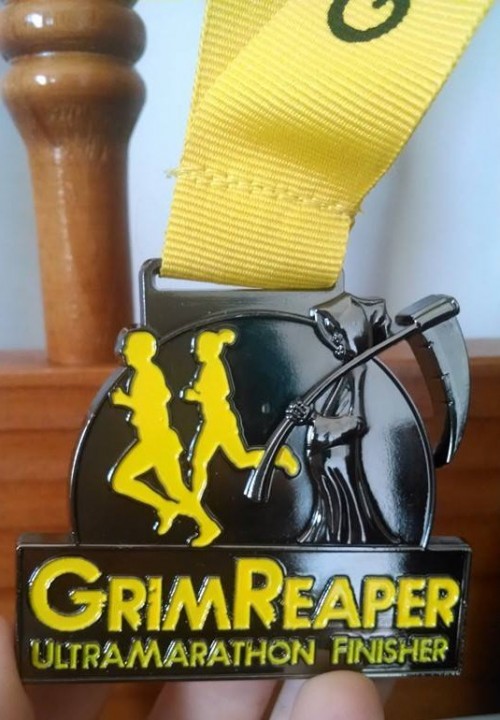 Nothing could have prepared me for the emotion of the last lap at the Grim Reaper 70mile ultramarathon last August.  I was tired, – completely physically and mentally exhausted by the time I hit 60 miles.  As Kev came back to find me a couple of miles from the finish and help perk me up I burst into tears and didn't stop until I crossed that finish line…when I started all over again.  I just couldn't believe that I had done what I had set out to do and I was eternally grateful to be surrounded by so many people that had helped me to get where I was.  The running community is a great one and I'm very glad to be a part of it.
MOST CONSISTENT RACE:  Nene Valley 10 (Pre-blogging)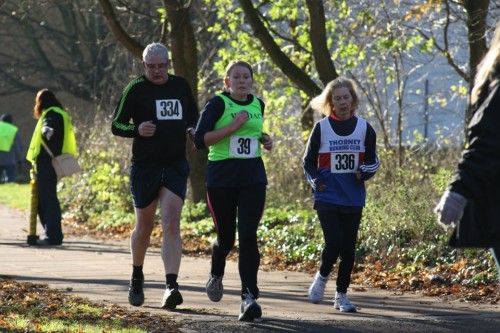 My splits were all between 9:20-9:40mm and everything just fell into place on raceday to give me a 1h 34m 27s PB that still stands today.  At one point I remember thinking, maybe I should slow down a little because otherwise I'm never going to beat this time!  I just felt good during the entire run.  Although, looking back at that photo just now I must have had some serious neck and shoulder pain after the race.  Look how hunched up I am!
PRETTIEST SCENERY:  The EnduranceLife South Devon coastal marathon in February.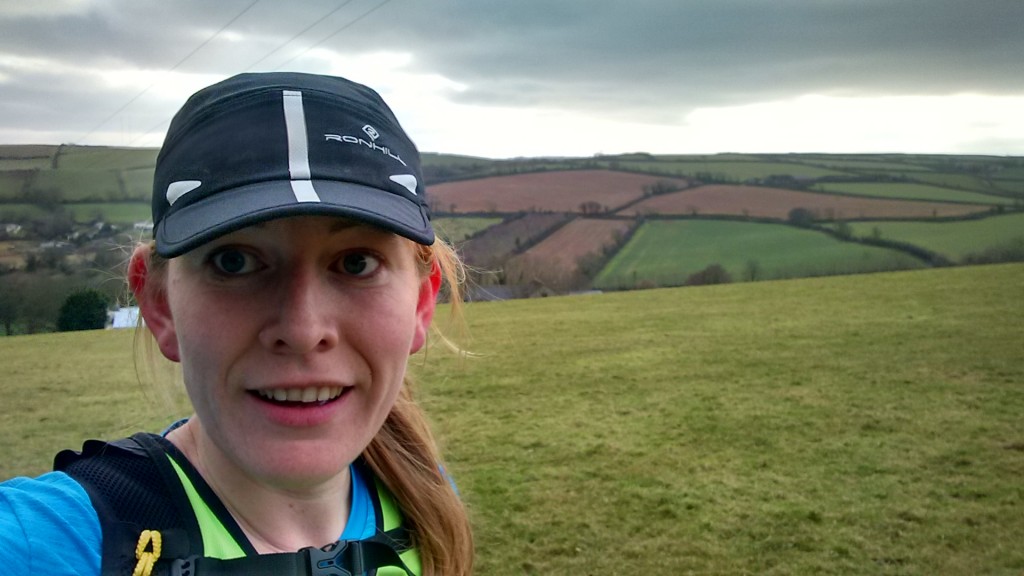 I ran much of this race alone which gave me more opportunity to admire the gorgeous surroundings where this race was set…and even take a few photos while out!  Much of the course was along the edge of the cliffs and we had a beautiful view as we ran (when we were brave enough to lift our eyes up from the rocky terrain anyway!)
THE MOST FUN HAD DURING A RACE:  Shires and Spires 35 2014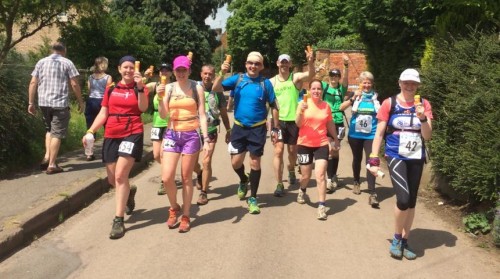 Big groups = big fun.  As proven when I ran Shires and Spires last year with a large group of club runners, many of whom had never run an ultra before.  We took things easy, snapped lots of pics, had a laugh on the way and Kev even bought us all ice lollies at the 20 mile marker!  Can't get better than that!
BEST WEEKEND ADVENTURE:  EnduranceLife Gower coastal marathon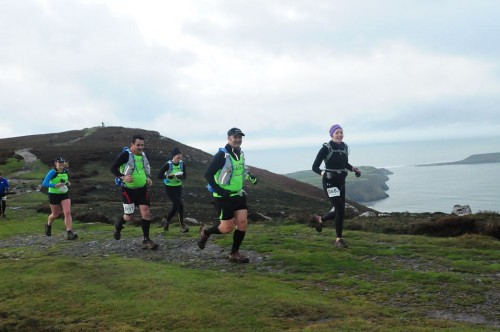 Gower was my first weekend running trip with friends and I chose a good weekend to pick.  Twenty-two of us were crammed into three cottages and I had the best weekend I've had away in a long time.  Our little club had runners in the 10k, half marathon, marathon and ultra distances and not only was it great to be supported by those staying away with us, but it was also so good to be able to give something back to others running the ultra, as we arrived back in time to see them come through the finish line.
A special mention also for the first time I ran Shires and Spires in 2013.  I don't have a category for it, but it definitely deserves to make this list of my favourite races…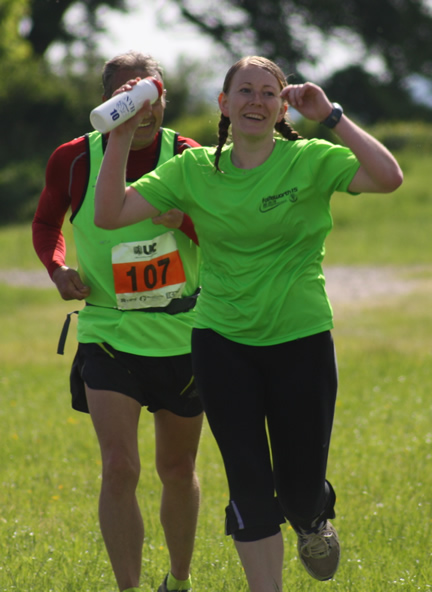 So yeah, I'm no closer to deciding which race is my favourite!
Which has been your favourite race and why?