I took Tuesday off from running after having run the marathon on Monday.
Then on Wednesday evening I headed out to experiment with a new off-road route starting nearby.  I only covered about 3 miles I think in total, and I walked it so that I could fit in a phone call at the same time.  But when teamed with another 3 mile regular route this will become a nice run.
Thursday evening and I headed back to club for the club run.  I ran back with Group 4 and we had a nice easy session mapped out for us.  An easy run to Irchester Country Park (just over a mile away), followed by as many laps of the park as we wished to run and then an easy return to base again.  Our little group of nine split into two and the guys headed off for two speedy laps whilst us ladies settled on a more sedate one lap and a bit.  Most of the group have run marathons just lately and it was nice to have a social, chatty run where no-one felt like they were left behind.
Friday evening was supposed to be a club trail run from a local pub who were putting on VE day celebrations, so we would return from our run for burgers and beer.  Unfortunately, a busy day at work meant that I didn't return home in time so I had another rest day, although this won't do me any harm!
Saturday morning I headed out on our club 'Ladies Run'.  When I first joined the club, 'ladies runs' were regular (every 5/6 weeks-ish) five mile runs organised by our ladies captain and starting out about 200m from my front door.  They finish at the local cafe for tea and cake and the idea is that ladies from the different ability groups get a chance to run together and get to know each other a little better.  I've always enjoyed them, and it's a bonus that I can literally roll out of my door a few minutes earlier and still arrive on time.  It was a toss up between the ladies run and parkrun on Saturday, but it was the ladies run that won this time!
After my run I spent a couple of hours chilling.  I literally don't know what happened during this time!  And then Dan and I headed over to our friend Vick's house along with her brother and another friend (with her child) for tapas.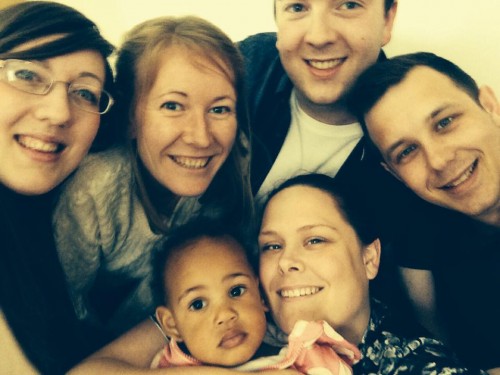 I am very jealous of the tapas set Vicki received as a wedding gift.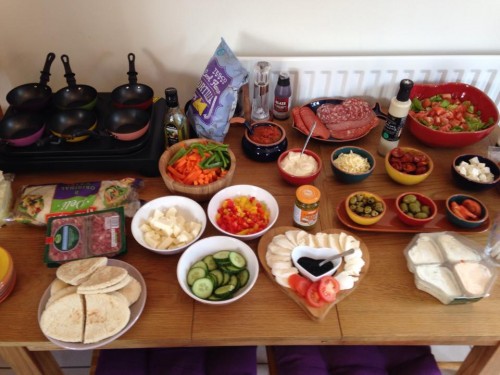 We each chose which items we wanted to fry and placed them in our own individual pans (mine was the green one!)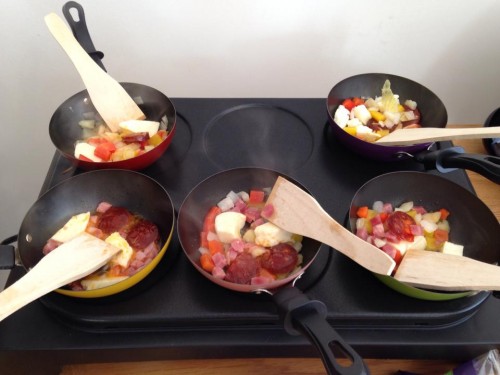 Tapas is absolutely my favourite type of dish.  I love lots of variety and being able to pick different tastes and textures out for my meal.
After dinner we played cards and all sat round to go through the wedding photos Vicki had gotten back the day before.  Here are some of my favourites:
We returned in the evening for a bit of box packing, ready for our move and to be honest, that's probably what I should be doing right now…  

 Twenty-eight boxes in now though.  We're slowly getting there!
 How much do you love tapas on a scale of 1 to 10?!