Wellingborough, the town where my running club is held holds an event known as the Waendel Walk each May.
Distances of 5km, 10km, 15km, 25km (road or off-road), and 42km (road or off-road) are available and the idea is to get people outside and walking with families in the Summer sun!
Yesterday it was definitely sunny.  My face was on fire when I woke up this morning after being out in it all day yesterday!  Somehow I managed to exist after running in tights and a long sleeved top…not sure how I came out of that one!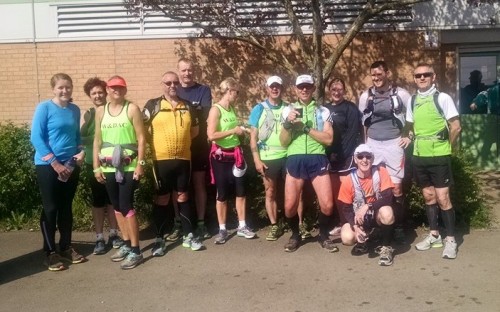 Eleven members of our club and an honorary club member took off on the 25km route a little after 9am armed with wristbands containing contact numbers, checkpoint cards and the odd map!
The first few miles were all on road but soon we made it out into the fields where our little group were happiest.  Despite it being a 'walk', we set out on a run, with more walking 'enjoying the scenery' breaks than we would normally take.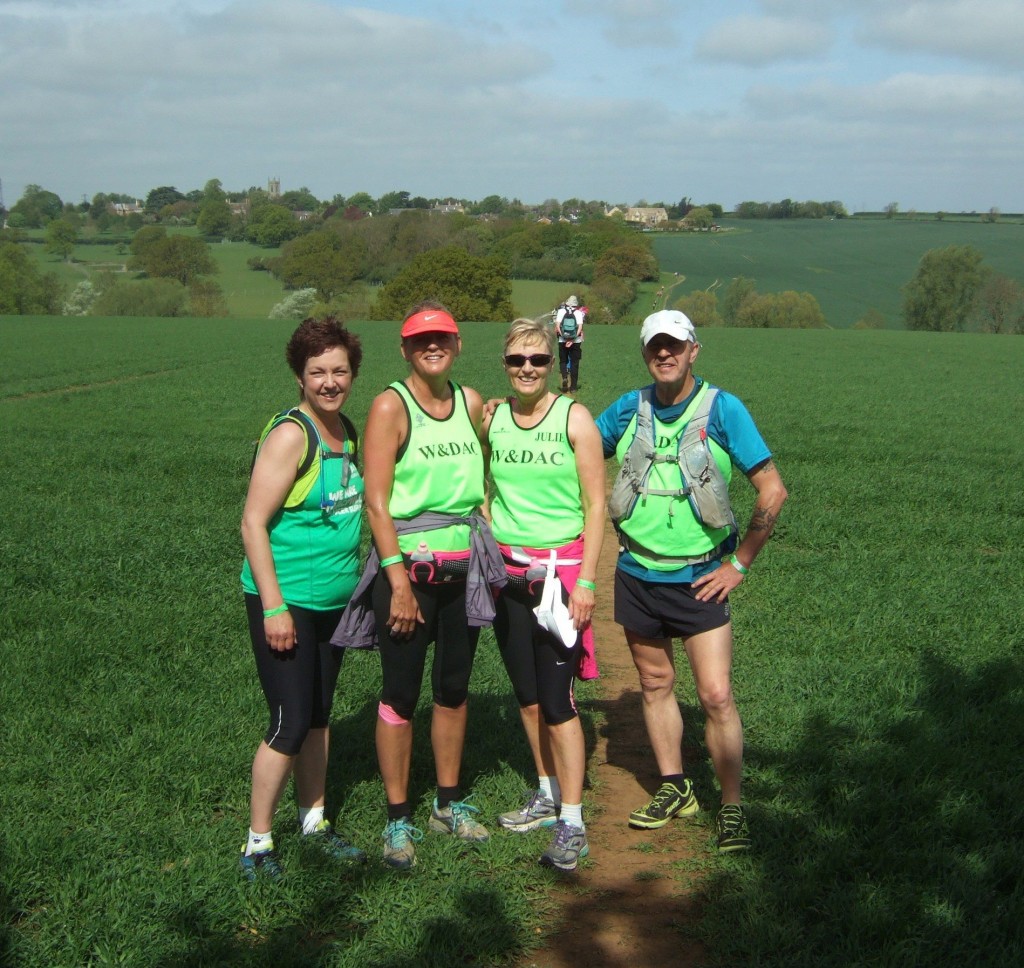 We were never far from a checkpoint though, with a few of the checkpoints held at pubs.  A couple of which had feel-good music blaring out for us to dance to on the way to get our cards stamped.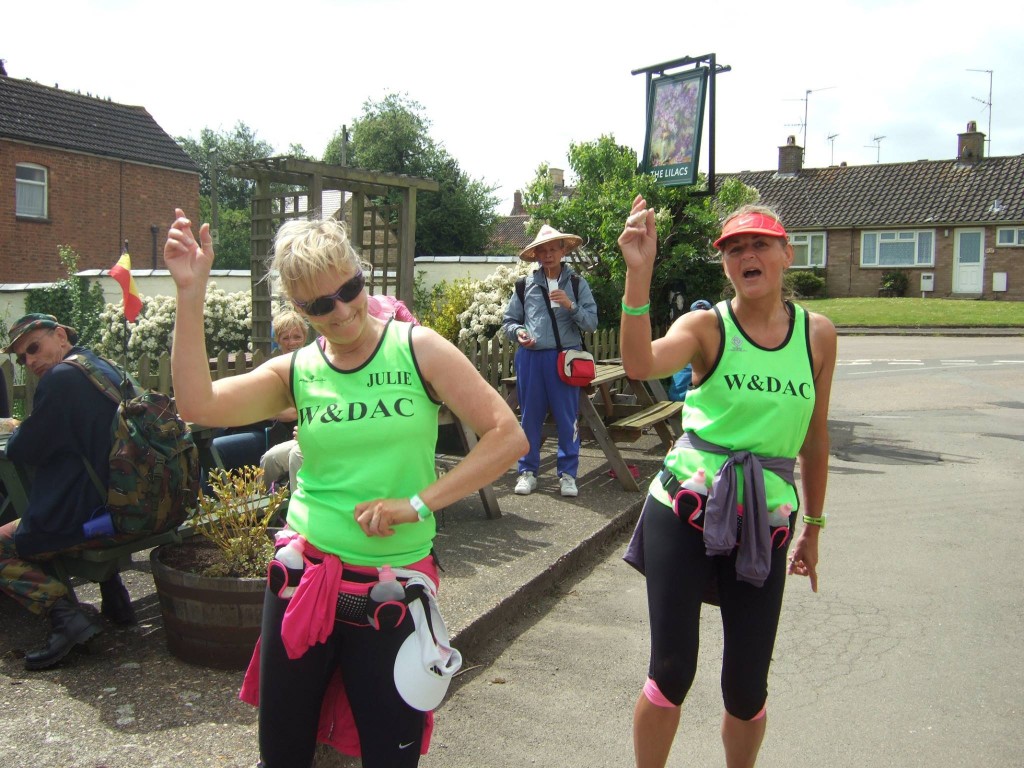 We made a quick pit-stop in Orlingbury as we passed a club runner's house.  She had tiffin cake out for the ladies and beers ready for the guys.  Runners definitely know runners' needs!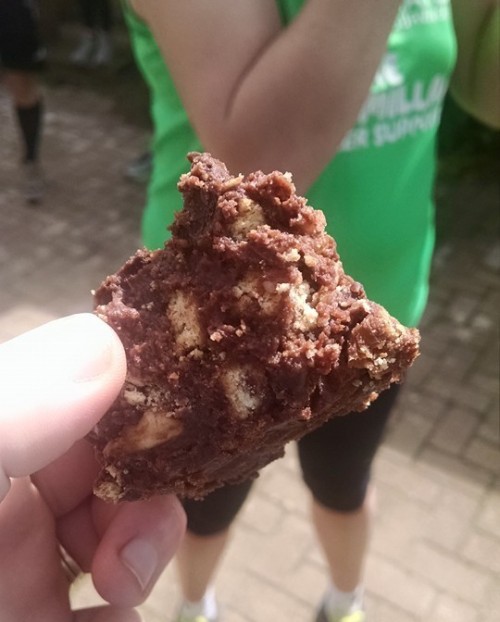 The twelve of us stood up on her drive for a half hour pitstop actually brought a few genuine Waendel Walkers up the drive in the hunt for their next checkpoint!  We sent them on their way…cake for Welly runners only!
I learnt several new variations on some trail runs in the area which I shall experiment with this Summer.  Especially as I completely forgot to put my Garmin on in the morning.  I remembered my heart rate monitor but forgot the Garmin itself!  Failing to tick off some more zones in the Fetch Conquercise game.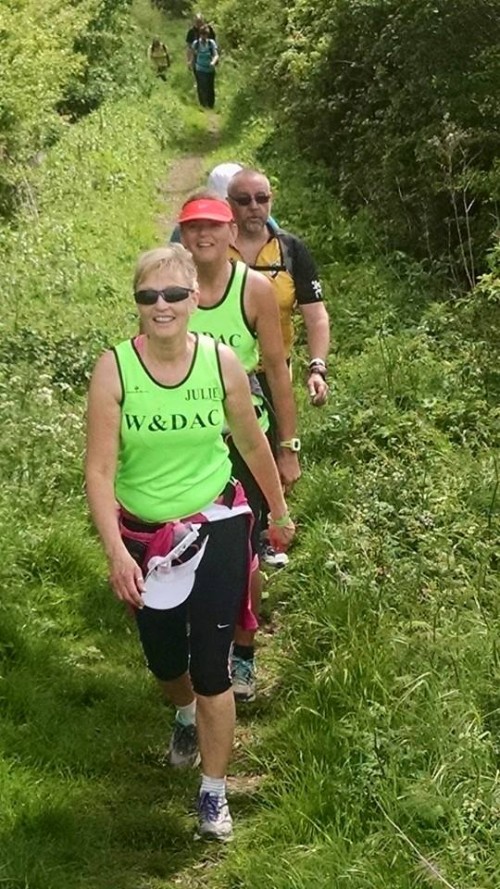 In total, including stops at pubs, the cake stop, time for photos and jigs at the checkpoints we took somewhere in the region of four hours to complete.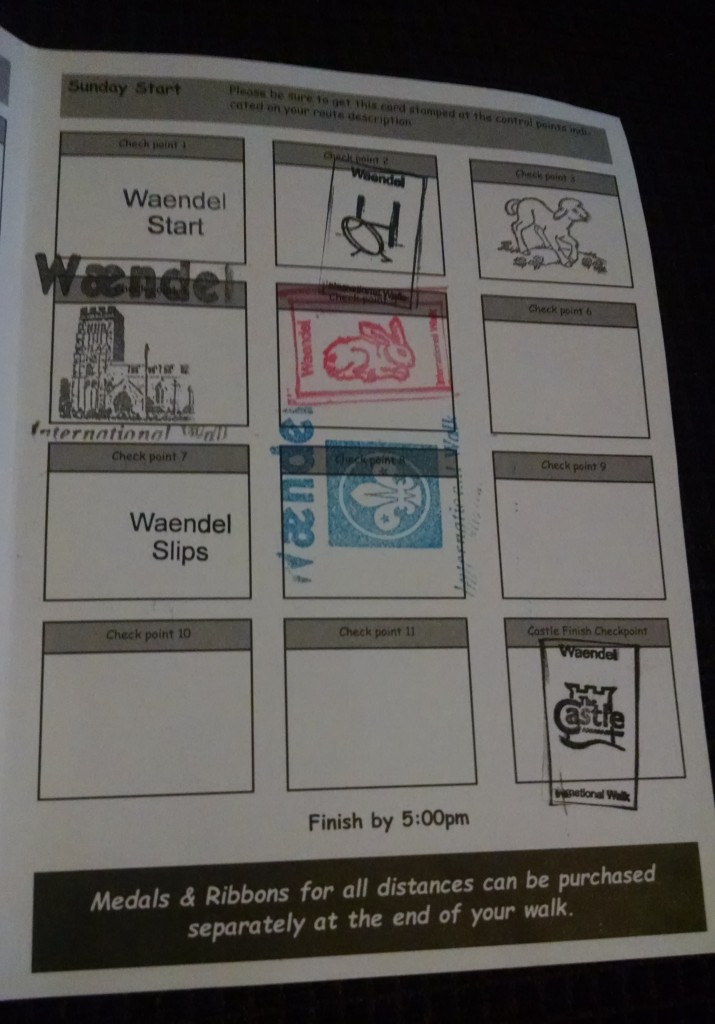 I could not get over just how busy the walk was and there were participants there from all nationalities.  I think the walk is a lovely way to get active as a family and we passed loads of families out on the trails enjoying the day yesterday.
When we returned to The Castle in Wellingborough we were issued with a certificate declaring our name and distance completed.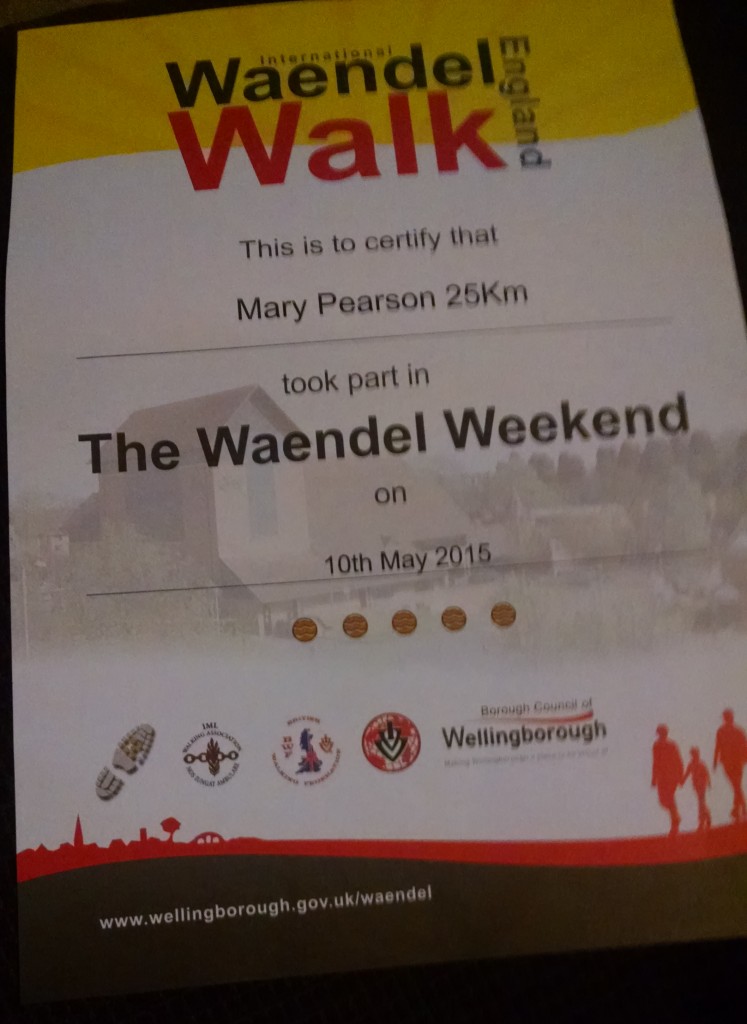 For £7 – a fully supported route, certificate upon finish, map, checkpoint card, water and squash on route, as well as bands and the opportunity to buy burgers and cakes at each checkpoint, you can't complain.  

 The event is actually held over the whole weekend, from Friday-Sunday and I would consider completing all three days in future, although it might be quite nice to actually walk them entirely next time instead of run them and take the opportunity to soak up the atmosphere.
Have you taken part in an organised walk before?