Two weeks ago I rang our solicitors to establish that we would be moving on the 29th May (this coming Friday).  I asked them if I could book the Friday beforehand (22nd May) off from work as my entitled 'moving day' to give me a chance to pack and get organised and they agreed that the move would be going ahead and that it would make sense to have that day off.
Last week was incredibly busy for me.  On the Tuesday evening I was sent details of the Northamptonshire Track & Field events and asked to turn them into a programme ready for printing at 9am the following morning.  I was sent the last of the details at 11pm, and was up until 3:30am copying and pasting, adding details and clarifying what information should go where on the 48 page booklet.  Back up again for work at the slightly-later-than-normal time of 6am the following day.  When I returned home that night I curled straight up in bed and slept for three hours until 9pm, when I woke up, made us some tea and promptly fell straight back asleep again!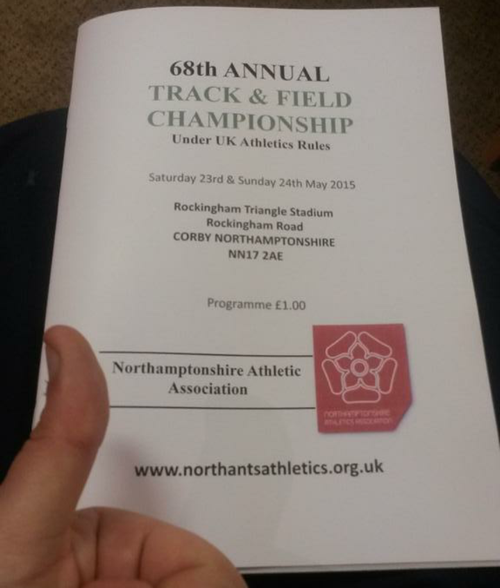 On the Thursday our school had Ofsted in, who were focusing on marking and feedback, so all boxes of children's folders (all 512 of them!) had to perfect.  Part of one of my year 8 lessons was observed from the doorway but no interaction with my class was made.  Preliminary feedback about the school from the visit has been positive and we are now waiting for the full report.
So, I was knackered by the time it came to Friday morning.  It wasn't until then that I realised I hadn't yet heard anymore from the solicitors regarding our move, and we were due to move in just seven days time now.  I gave them a call.
Me: "Hi there, we are due to move on Friday, but I haven't heard any details yet, so I am just checking that everything is still OK."
Them: "Erm, let me just go and grab your file." [Long wait] "If you want to move on Friday, then we really need to apply for the money today as there is a bank holiday before then and the money usually takes four days to process."
Me: "OK, well, is that a problem?  We have always had 29th May down as our moving day."
Them: "Have you signed the paperwork for that date?"
Me: "Yes, yes we have."
Them: "OK, let me just check…the other party don't seem to have signed their paperwork yet for the sale of their house."
Me: "Why not?!"
Them: "I'm not sure.  I'll try phoning now quickly, as we really will need to apply for the money very shortly if the sale is to go ahead next week."
[Calls back]
Them: "I've just discovered that they have not yet received their mortgage offer."
Me: "What?!  But we've had this process going for two months now.  Has it been refused?  What happens next?  Why was I told that the moving date was OK for next week?"
Them: I shall chase it up and find out what is happening and get back to you.
[I waited until 3pm.  There was no call back so I rang back.  There was no answer.  I rang again.  This time I got a different lady on the phone.]
Me: "Hi there, please may I speak to ****?"
Them: "I'm afraid she finished work about half an hour ago and won't be back in now until next Wednesday."
Me: "OK, then I need to speak to [boss] quite urgently please."
Boss: "Hi there, how may I help?"
Me: We were told that we were OK to move house this coming Friday, but  on speaking to **** she tells me the other party haven't received their mortgage offer yet?!"
The conversation went on for some time.  I also nipped down to the estate agents who we are buying the house from, as they are only 500m from our current house and spoke to them extensively about what the hold up was.  Apparently they are waiting for some information regarding a pension.  Something which should be as simple as printing it off and sticking it in the post – and there has been more than eight weeks for them to do this in.
Because of all this drama happening late on Friday afternoon, with the next working day not until today, four days later, all we could do was continue with our plans for the week – travel back to my parents' on the Saturday with Bella to leave her in Norfolk, and spend the best part of Monday finishing off boxing up our house ready for the potential move on Friday.  Dan and I are actually going away to Manchester today until Thursday as we received Foo Fighters tickets for Christmas and are in desperate need for a break.  We shall call the solicitors from our travels and establish if, when we return from our holiday on Thursday evening we need to start on a mad clean of the house, or if instead, we will need to start unpacking bits of crockery and work clothes ready for the week ahead.
Next weekend could either be spent decorating our new house, or it could be spent sat in the midst of piles of boxes eating takeaways as we've eaten up all of our cupboard food ready for the move!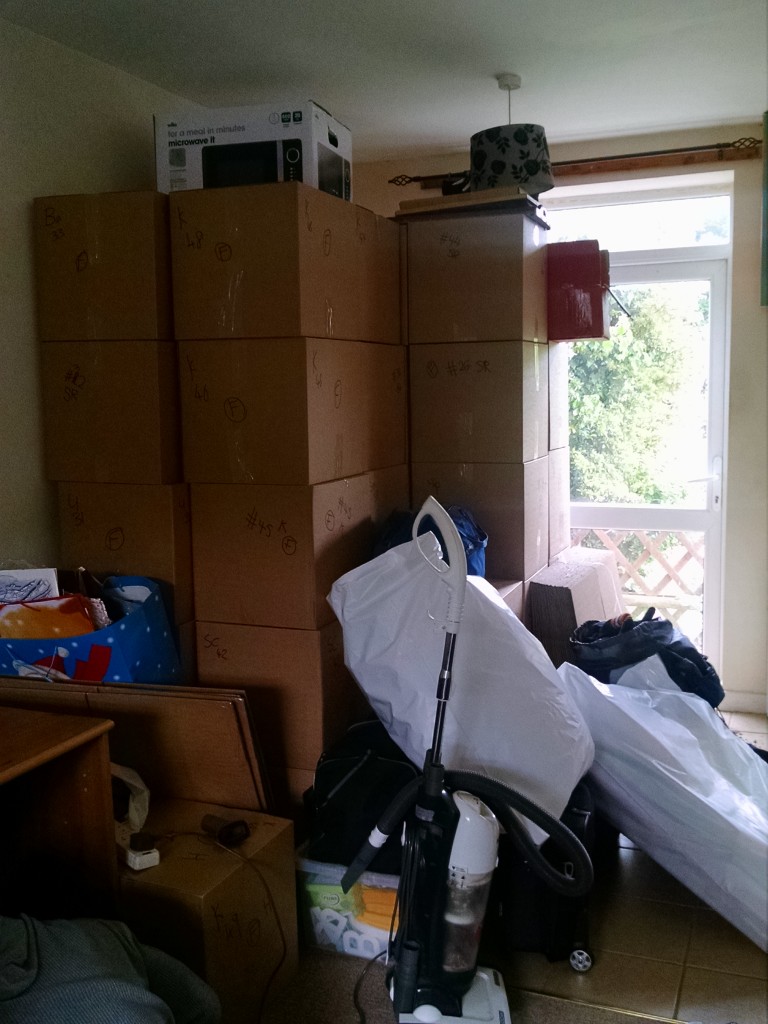 (The current state of our dining room!)
We were initially told that the other party needed to move by June 9th, and I will not be allowed any more time off work  to move as I have already had my allocated day.  I finish school at 3pm so one of the potential options involves me rushing home from work and us moving in an afternoon, after having already spent a full day at work, but I don't want to think too much about it yet until we have spoken to the solicitors today.
I was rather stressed out by the time Dan returned home from work on Friday.  He gave me the car so that I could drive over to run the Blisworth 5 and luckily, getting my PB there helped me to forget all about the house moving drama we had been having all day.
The following morning we headed, with cat, over to my parents' house for the weekend.   My Mum's garden is looking very pretty at the moment.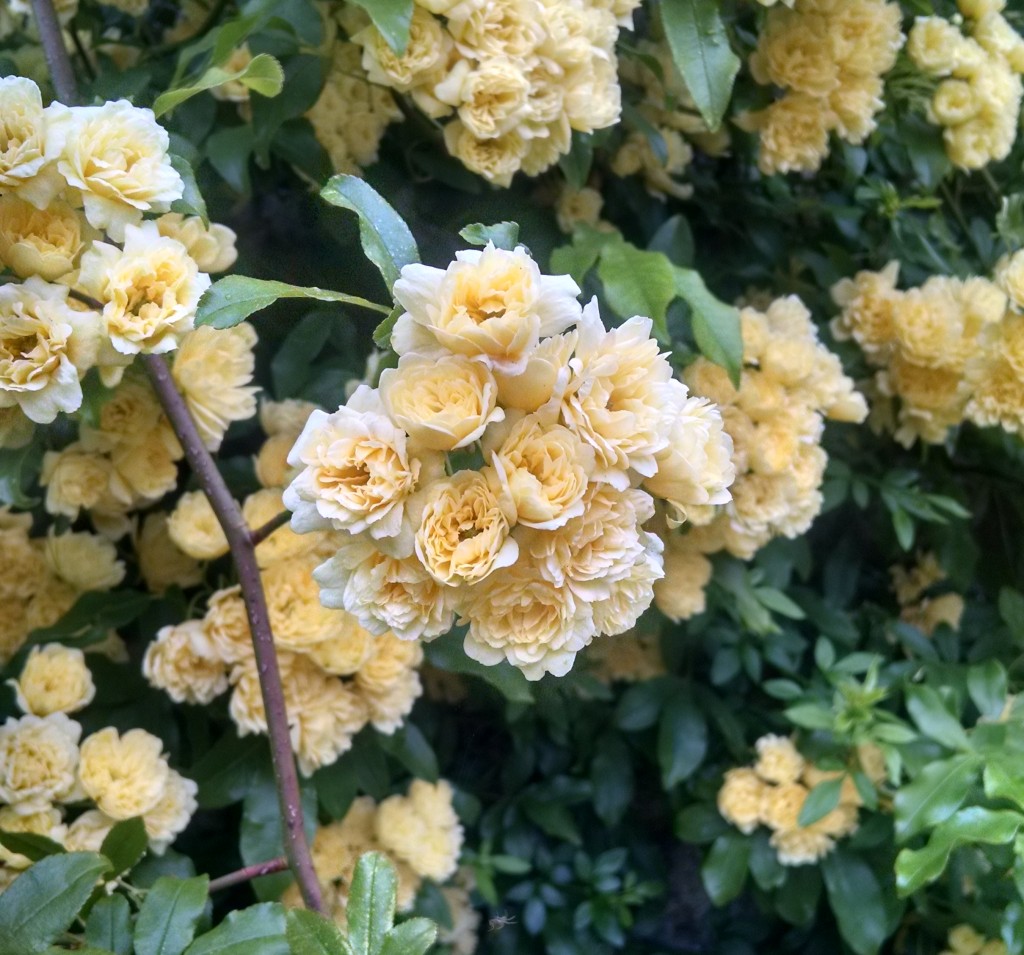 It was my friend Amanda's 30th birthday whilst we were back so for part of the celebrations we headed over to Holkham Hall open air cinema where they were playing Top Gun.  As we arrived we were told of a competition for the best picture on entry, where the winners would get to watch the film from a double bed, complete with duvet and food on call.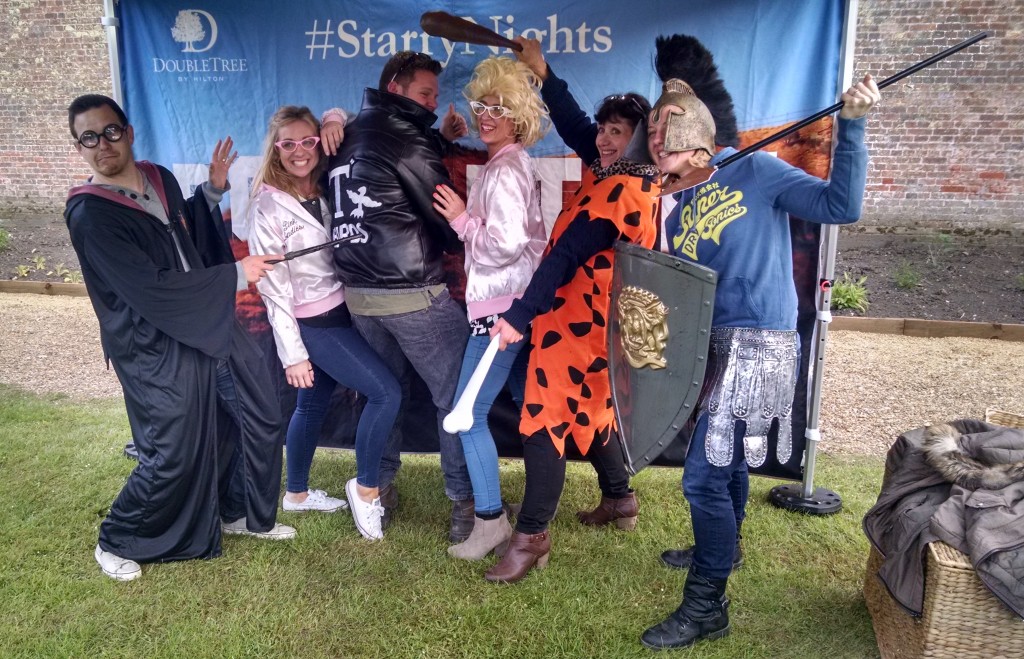 We gave it our best shot!
The cinema experience was good.  Dan and I have been to several outdoor cinemas now though, and this was by far the most expensive.  £13.50 each!  I'm pretty sure that we only paid £6 for the last one we went to.
Whilst we were back, my Dad also decided to bake us a cake.  We'd not been back to Norfolk since February so he hasn't baked in a while now and had trouble remembering the recipe.  He threw the recipe book at me for me to check his measurements as he was pouring them into the bowl.
Dad: "I've used 800g of self raising flour."
Me: "The recipe calls for 400g."
Dad: "OK, well we'll just double everything then."
Me: "OK, well the recipe calls for one egg."
Dad: "I've put five in so I've already doubled that."
Me: "Five eggs is not double of one!…Why are you putting a tablespoon of baking powder in?…the recipe doesn't call for any at all!"
Dad: "OK, cocoa powder…you quite like chocolate, we'll tip a lot of this in." [Pours directly from tin into the bowl.]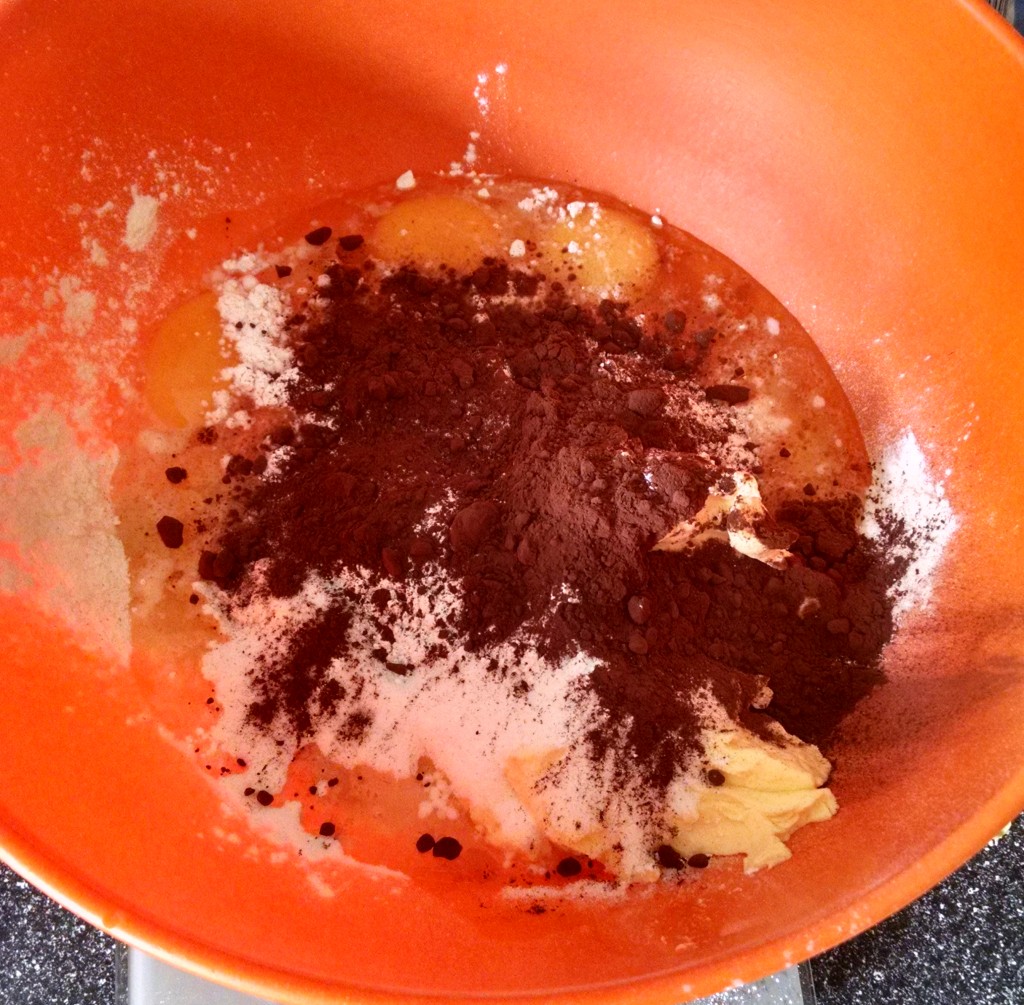 Haha!  I was a little nervous about how it would turn out, but it was actually not too bad.  Dan and I both had a slice with us in our picnic at Holkham Hall anyway!
I'd better go and get showered and ready for our Manchester adventure now.
Any suggestions of places to visit in Manchester whilst we are there?
Are you a tip-it-in-and-hope baker?!