Yesterday afternoon at school a rather exciting package arrived.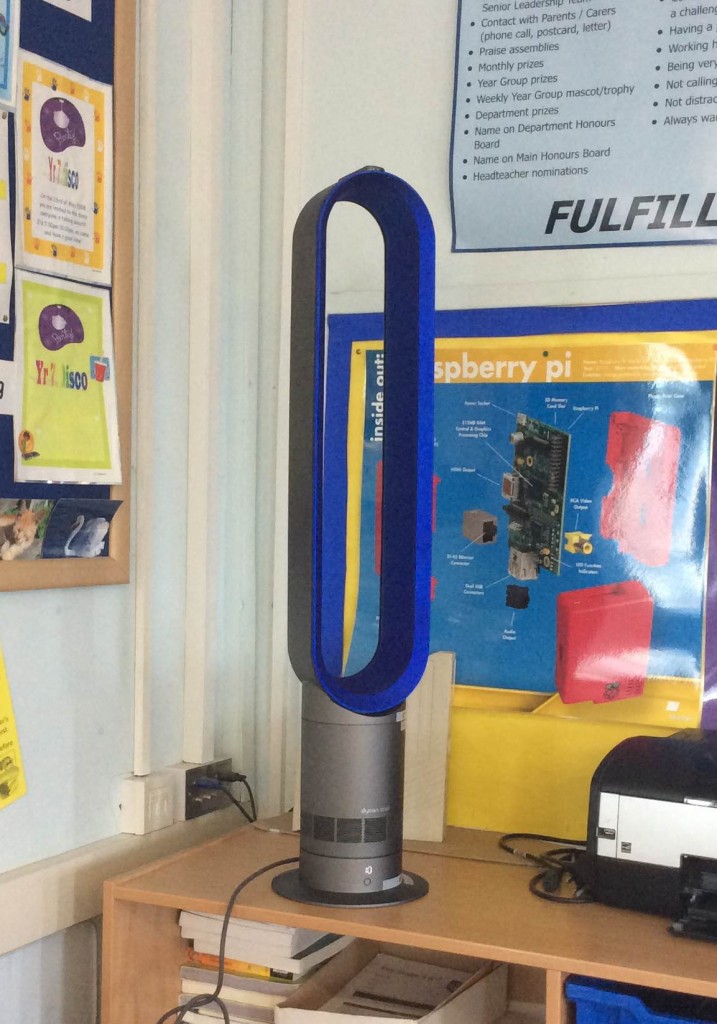 My classroom is yet to have air conditioning installed.  Air conditioning is a rather expensive luxury so as a temporary solution, I was asked to source some fans for the Computing department.  I chose to order four of these Dyson bad boys.  They look rather pretty huh?!  They have no blades so child-finger safe and are really quiet so I can still teach over the top of them being on.  They oscillate (a word I only learnt the meaning of yesterday!) and have a nifty little remote control that you can stick in place on the top as the fan itself is magnetised.  I'm looking forward to being much cooler in school next week!
By 3:30 yesterday afternoon, Dan had rung to say he was going to be late picking me up after work.  My school finishes at 3pm, – much earlier than most.  Dan finishes work in Cambridge at 4pm so usually gets to my school a little before 5pm to pick me up for the drive home.  Usually I stay in the classroom and get some marking done, but it was so nice and sunny yesterday afternoon that I decided to head out on a walk and ring one of my closest friends for a catch up instead.
I headed out along the river and took some pictures using my school iPad along the way.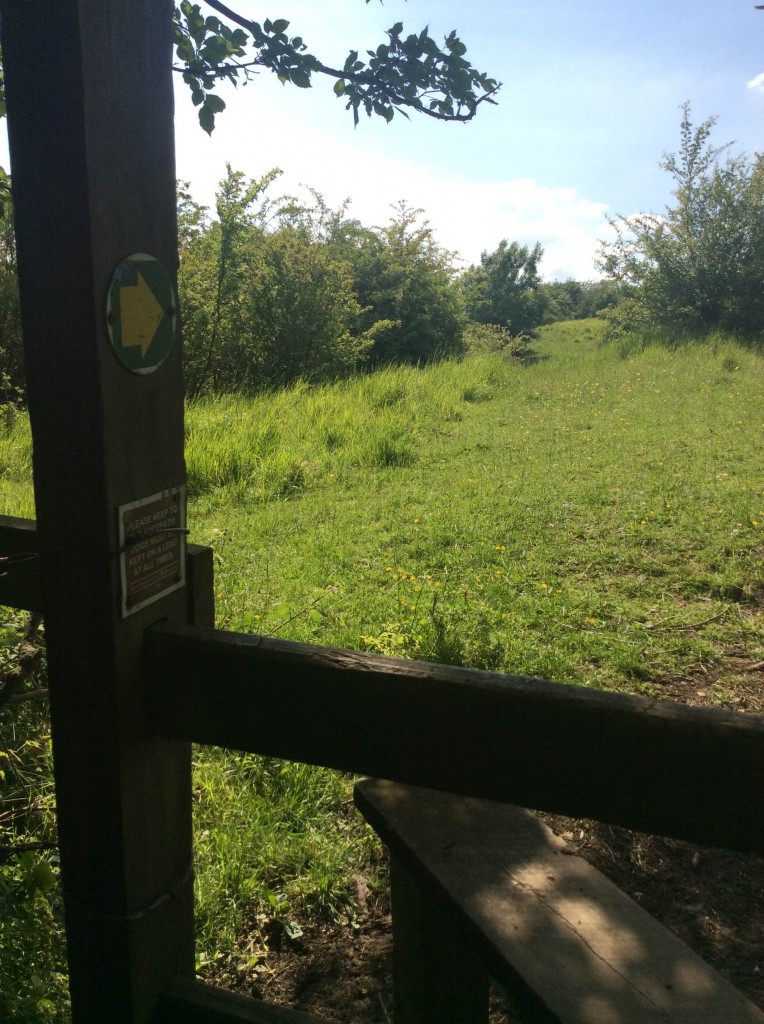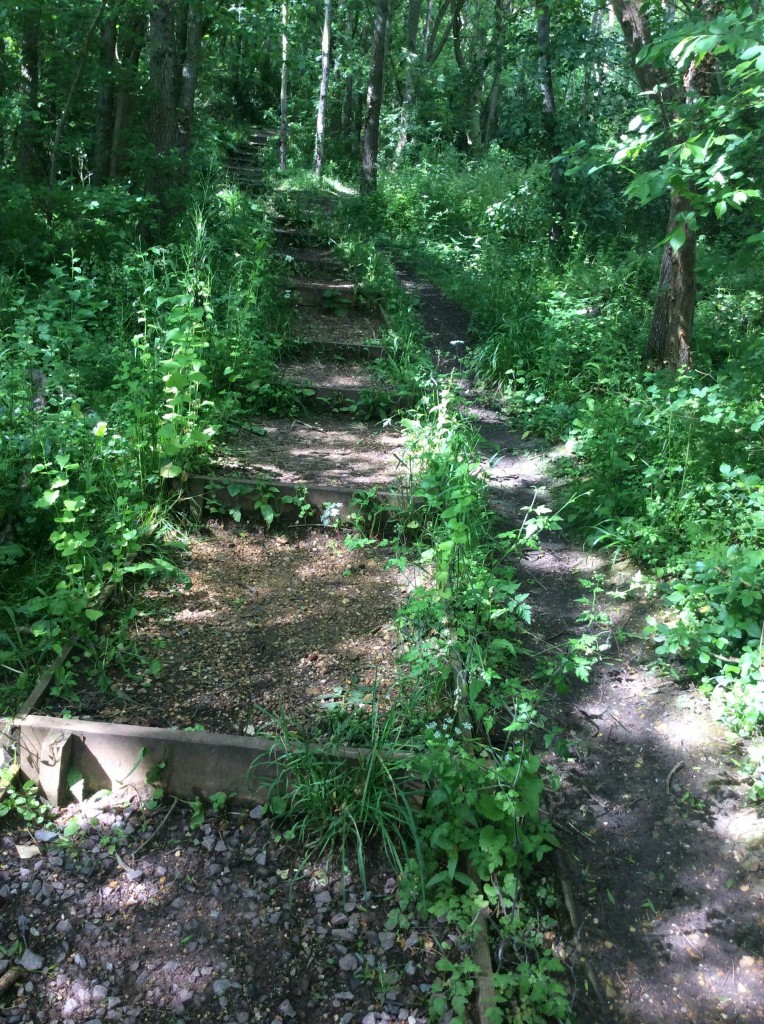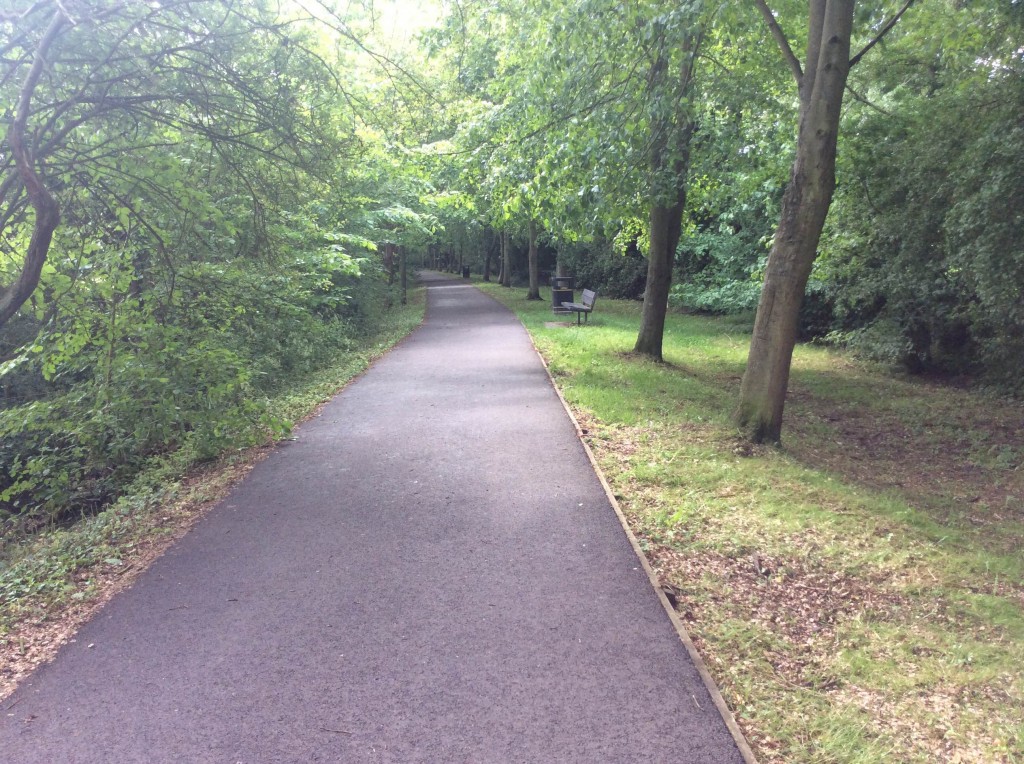 I was rather concerned that I still felt rather exhausted from the run on Thursday evening.  When I'd woken up that morning I felt a bit stiff and lacking in energy.  I hoped that I hadn't ruined my chances of a good race at Shires and Spires on the weekend.  I had promised a friend that I would try and pace her to a sub 30 minute PB at Northampton parkrun on the Saturday morning though.  30 minutes is a very achievable time for me, so I wouldn't really be pushing it, and I hoped that the easy run would loosen my legs ready for the ultra the following day.
When chatting to my friend yesterday evening, I discovered that her PB currently stood at 31:59 so I tried to convince her to aim for just under that to hit a new PB instead, but she was very insistent that she wanted to aim for sub 30 pace.  To a non-runner, two minutes over a 5k sounds like no time at all, yet I would be stoked if my parkrun PB time suddenly jumped from 26:55 to 24:55! (impossible!)  I thought it would be better to head out at a 31minute speed (10minute miles) and if she was feeling OK in the second half, pick the pace up to take a new PB, but I really struggled to pull her back at the beginning.  She briefly ran a sub 9mm pace which I knew she wouldn't be able to maintain.  After about half a mile I finally managed to pull her back enough to get into a bit of a rhythm.  We stayed between 9:30-10mm for a little stretch and I was doing my best to think of lots of conversation to keep her mind busy so she wouldn't think about her legs and crash and burn.
She gradually started to fade though and struggled up the hill the second time round, after having powered up it the first time round the two lap course.  From here she kept asking to walk but I wouldn't let her.  As we reached the playground (300m from the finish-ish) I told her to start extending her stride and picking up the pace.  She told me very definitely 'no', but I picked up my pace slightly and she followed, before leaving me to sprint the grass finish for the final stretch.  Crossing the line in 31:43, a 16 second PB for her.
I had been checking my watch for pace and total time for the final three quarters of a mile trying to do the math.  I knew she probably would achieve a PB but I was trying to judge by how much.
I jogged in behind over the line, finishing in 31:45, position 289/365 and gender position 92/144.
I feel that I can pace 30 minutes pretty well – as proven in parkruns #22 and #23.  However, when pacing somebody there is a lot more to consider than just sticking to a monotonous pace.
– What topics to talk about that don't require responses other than grunts.
– Assessing if they can no longer maintain the required pace.
– Assessing if their goal is achievable for them on the day.
– Adjusting pace dependent on other runners around on the course.
– Lots of maths!
After getting our barcodes scanned, we found Laura and headed to Magee Street for our what has become our regular Magee Street bakery fix.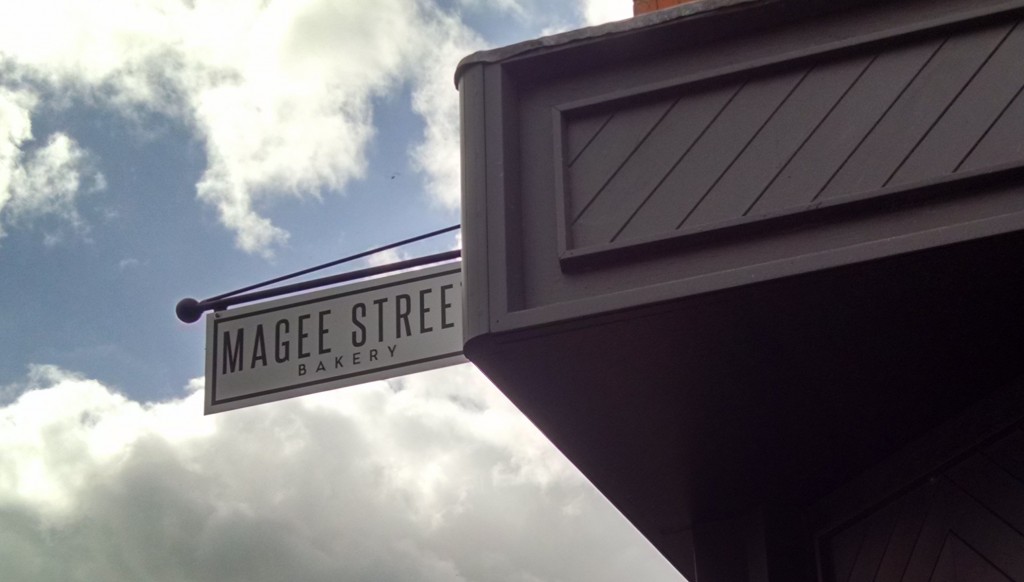 Laura and I have been several times now after parkrun but have never had to queue before.  That is, until today.  The queue was right out of the door!  Our secret spot is out!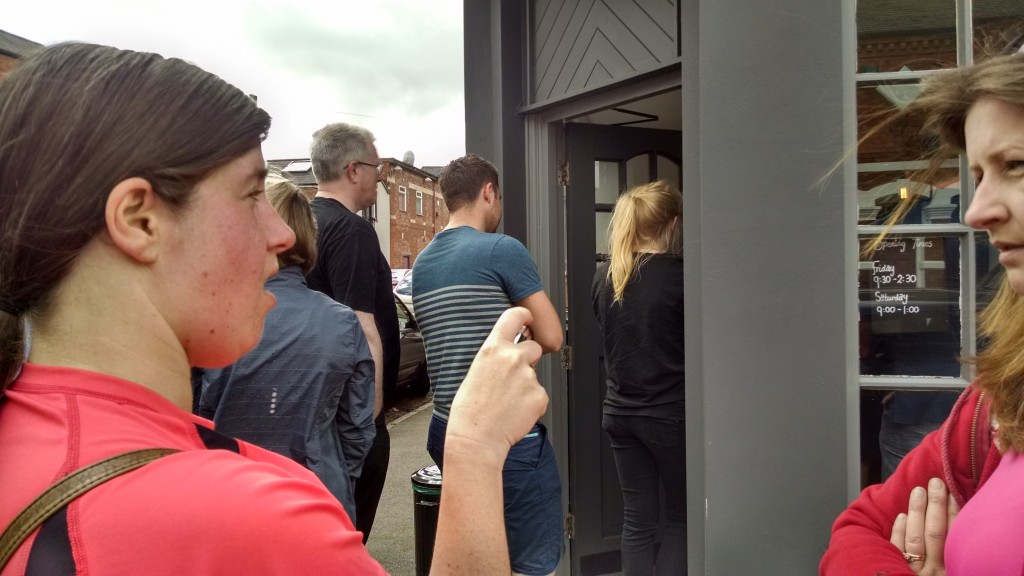 Once we were inside though, we could easily grab seats and relax with our goodies!  I went for a feta, sun-dried tomato and olive tart and it was delicious.  Might try to recreate this one at home once I get my new kitchen.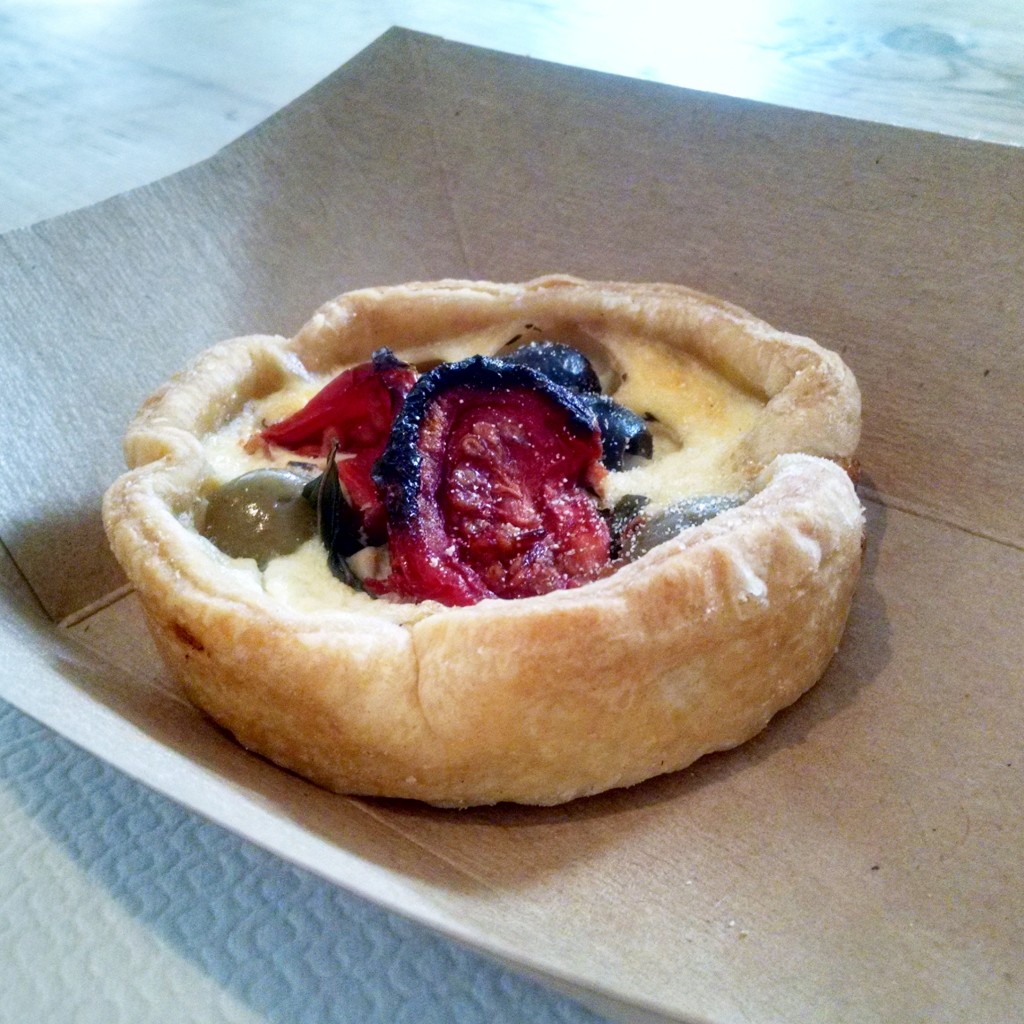 Whilst I had been out, the lady buying our house had popped round with some mail that had gone through her letterbox for us.  She told us that all paperwork has now been completed for our house and has been sent back to the solicitors so hopefully we should receive another moving date soon.
After a little tidy up, Dan and I decided to head out for lunch as it was still so sunny.  Sunny, not muggy thankfully, as I would NOT be happy if it was like it was during the week tomorrow for the race.  We decided that pub lunch in a beer garden was the only option for today so headed to Samuel Pepys and were the sole occupants of their lovely beer garden.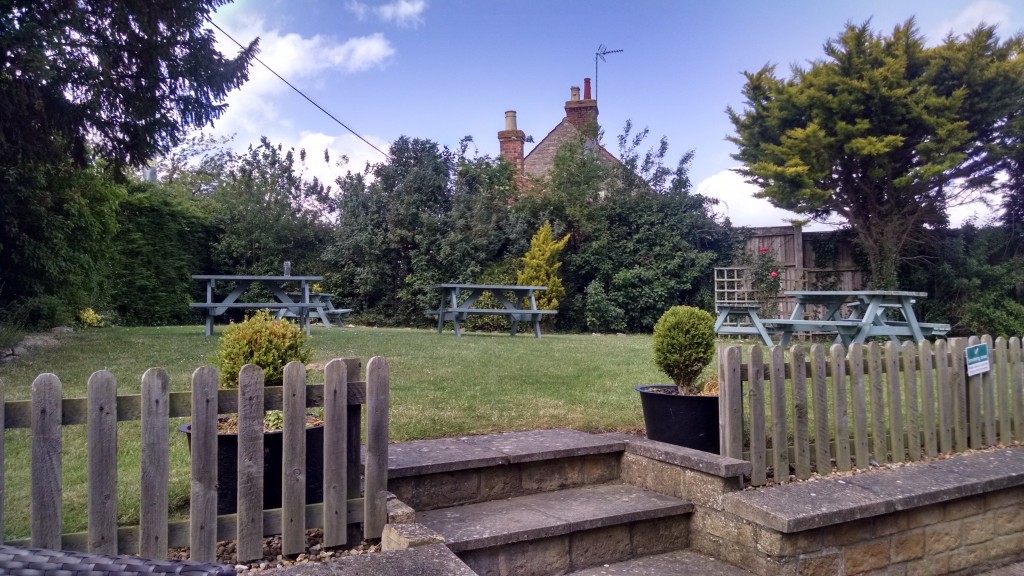 A nice cold cider and chicken and pesto baguette with side salad and vegetable crisps went down well in this weather!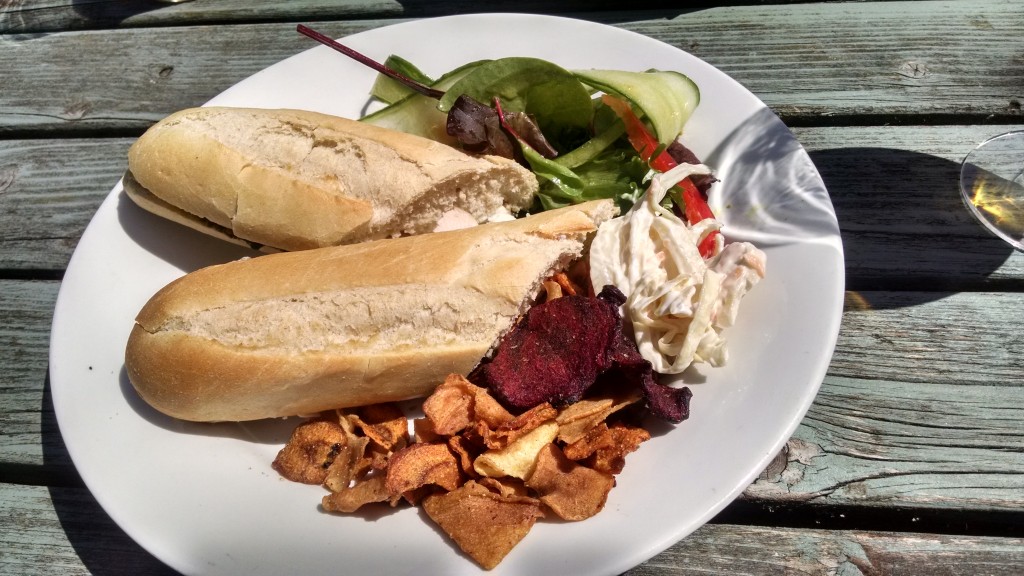 Have you paced anyone before? – How did you find it?
Do you find that non-runners don't give credit to how much seconds count over short distances?!
How have you been made the most of the weather this weekend?