This weekend will see me running my first multi-day event.  There are three races held over three consecutive days.  The races are held separately, you can enter either 1,2 or 3 of the events, but together, they make up the Colworth Marathon Challenge held in a village not far from where I live.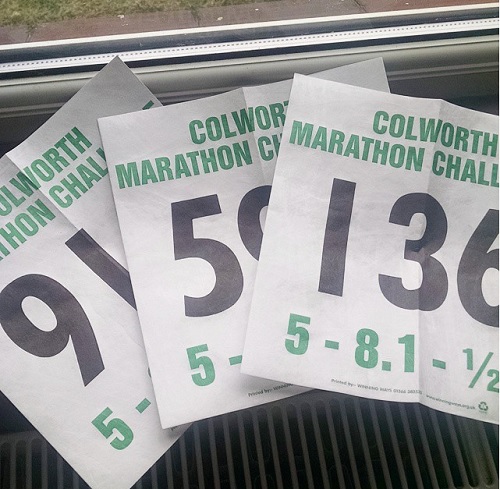 Tomorrow night, we will run a fairly straight-forward five miles after work, an 8.1m event on the Saturday lunchtime, followed by a half marathon on the Sunday.
For the past three years I have wanted to take part in the much talked about Colworth Marathon Challenge, competing over the three days to cover the distance of a marathon.  The race is run off-road and always has an excellent turn out from our club, with great support from members and their partners.  Despite being so close by, lots of club runners soak up the atmosphere by camping out at race HQ for the weekend and it has always looked like great fun.
Usually, I have the best of intentions to get up and running (literally) as quickly as possible after my Spring marathon and to be back out there in time to compete in this series.  However, in the past my body has stalled when it comes to returning to training following the marathon and I have never gotten round to entering.  This year is different.  I kept my training going and felt strong again almost immediately after running Milton Keynes Marathon at the start of May.  So, I jumped on the computer and signed up immediately!
I'm really looking forward to racing this weekend.  Dan is heading back to Wolverhampton for Father's Day, and also to see our Niece who turned one in the week.  Therefore, I plan on spending my weekend racing, catching up on blogs (because I'm so far behind!) and perhaps getting a little marking done in between runs, but we'll see on that last part!  I've never raced multiple events on consecutive days before so I'm not quite sure what to expect, but I'm looking forward to having a lot of fun.
This morning was not a lot of fun.  BP are currently running a promotion where you top up your car with more than 35 litres of fuel and you receive a Pizza Express voucher.  Three vouchers = one free meal.  With all of the driving that Dan and I do we now have a collection of five vouchers from the past few weeks.  Just one more to go until we can have a date night for free!  I left for work this morning with 30 miles of fuel left in my tank.  We have been running the cars right down to ensure that they have room for 35 litres each top up.  I was driving in to work for a change as I was due to stay in school until 7pm for a parent's evening after work.
Everything was fine until I arrived at the BP garage less than a mile from my house.  I could not undo my petrol tank at all.  I wiggled the cap, shook it, tried to prise it open with my keys, but nothing.  It wasn't budging!  Eventually, after nobody came to my rescue I sheepishly headed inside and asked one of the guys filling shelves if he could help me get into my car.  After a further ten minutes spent – this time watching somebody try to prise open the cap on my car we gave up hope and declared the thread inside broken.
With twenty minutes wasted already I set off in the direction of school, making a phone call on the way to let the cover office know that there was a chance the petrol I did have remaining wouldn't quite be enough to get me there, and that if I didn't arrive, please send someone back along the A14 with a can of petrol and a crowbar to find me!
Luckily I arrived at the school gates a little after my car ticked over to 10 miles remaining.  The AA man managed to come out between lessons for me and sort out my car, otherwise I would still be there right now, desperately trying to top up my car!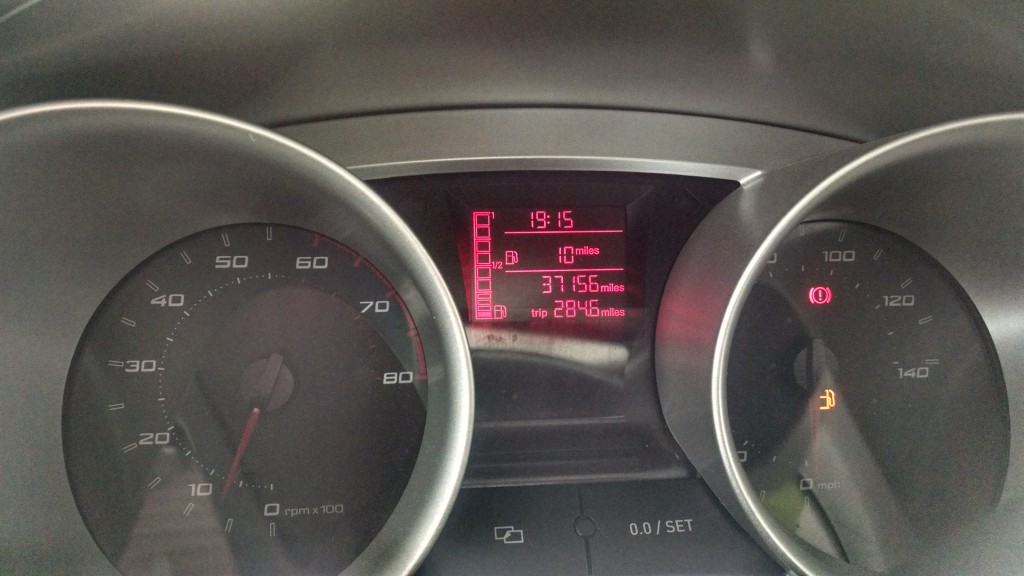 I was fully booked at parent's evening, seeing parents every five minutes between 4-7pm, with five extra sets of parents sneaking in to see me when they saw an empty chair.  Today was a long day at work, not getting home until gone 8pm so no run for me.  This worked out quite well though, with all of the upcoming races at the weekend.
I ran 6 miles both Tuesday and Wednesday evening this week.  Tuesday was a lovely relaxed run with club led by Kev, who ran the South Downs Way 100m at the weekend.  Because he is equal measures of mental and awesome he led a little group of us who weren't enthusiastic about circuit training that night out round town and into the park.  The pace was really relaxed and chatty and he was happy to give lots of ultra advice to those of us who wanted to pick his brains about the event.  This was followed up by a trip to the pub with a friend from club so that we could review the club website as I am one of the website editors.
Food was ordered from the pub and it was goooood.  As I'm not a huge fan of meat, it's rare I order a salad which includes any.  I made an exception for the bacon, avocado and chicken salad on the menu though and was pleasantly surprised to see how enormous the portion size was when my dish arrived!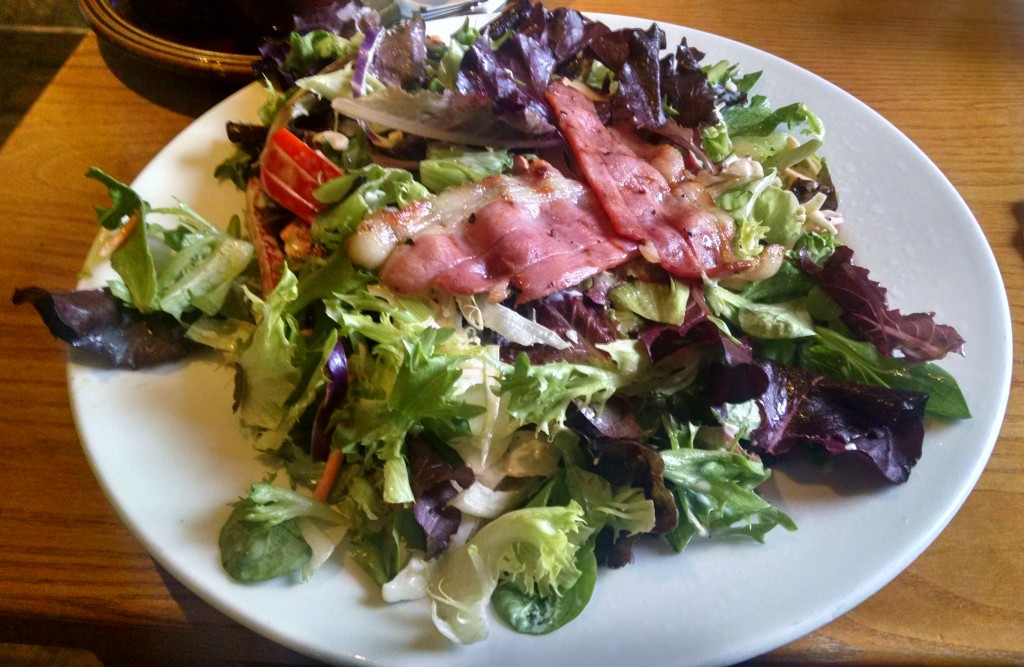 The picture does not do this dish justice!  I felt like I was eating forever, but my plate was always full!  Eventually I got to the end, but it did take a while!
Wednesday evening and I headed to the club trail run.  We moved at a fairly decent pace over the running sections and I felt like I'd had a good workout by the time I arrived back home again.  It was rather hot again last night, so I am hoping it cools in time for the weekend.
Do you have any tips for multi-day events?
Favourite salad to order when eating out?