It was really draining trying to write three race recaps back-to-back last week.  Probably actually more draining blogging about them than it was running them!  I haven't felt very inspired to blog much else this week but in fact, lots of stuff has happened just lately.  Summer is coming (three weeks and three days away to be exact) and I'm hoping to improve my time management schedule – some sort of routine for both the blog and life – as once again, life has been all over the place just lately!
Anyway, here are six snippets from my week…
#1.  Colworth Marathon Times.  On Thursday evening I got into a discussion with a couple of other runners from my running club about the Colworth Marathon weekend.  It seems to be the general consensus that the cumulative time achieved by runners at Colworth over the three days (5miles, 8.1miles and 13.1miles) is roughly what they should be achieving in an actual road marathon.  Although the Colworth 'marathon' is run over the three days of the weekend and your body has time to recover slightly before attempting the next distance the following day, the courses are challenging, with plenty of hills and technical, rutted ground in places so the difficulty of the event almost cancels out the fact that it is run over three days.
This made me quite happy.  4:37:49 was my collective time for the weekend challenge, a long way under my current marathon time of 5:00:28.  Obviously, the Colworth Marathon Challenge does not count as an actual marathon time as it was run over three days but it gives me an aim to work towards for my next marathon – Mablethorpe in October.
#2.  My Mother-In-Law has lost more than 30lbs so far with a combination of Weight Watchers, C25k and using her FitBit.  I'm super proud of her for sticking at it and she has really noticeably lost the weight over the past couple of months.  She has mentioned hoping to go for a run at some point with Dan and I and I intend on holding her to that!  She has actually lost 33.5lbs in total now since the Spring.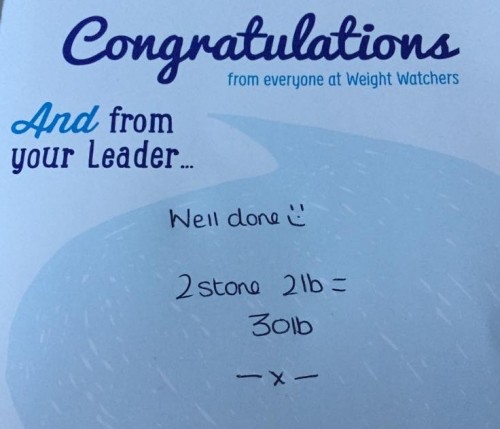 #3.  House move progress?  On Friday we had a phone call from our estate agents to say that the mortgage had finally been approved for the woman that is buying our house and that we should get in touch with our solicitors to find out more.  Our solicitors didn't know anything about this yet, as the other set of solicitors hadn't contacted them directly.  I feel like I've been quite pushy with the whole house moving thing – I often ring several times a week to check on progress, but it hasn't seemed to get us anywhere!  As I left it on Friday afternoon, our solicitors were going to get in touch with our buyer's solicitors and suggest a date for completion.  I suggested the 23rd July as it is three weeks away (hopefully giving them plenty of time to organise the exchange!) and the first day of my Summer holiday, so hopefully preventing a melt-down from me as it won't involve moving one night after work.  Dan would happily have signed up to move on Monday if they would let us.  He seems to be oblivious to the amount of work that is required on the actual move day itself!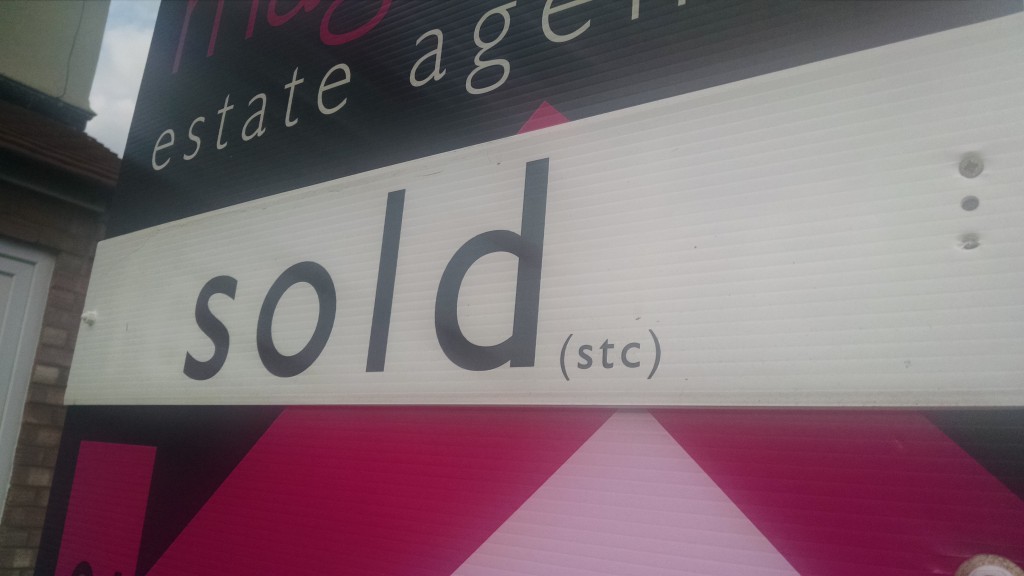 #4.  Running on my own.  A couple of times this week I have headed out on an easy run on my own and really enjoyed it.  I run with others so often that sometimes I forget how nice it is just to head out with my own thoughts and come up with my own route for a run.  I'm still feeling strong (touch wood that this continues!) and was hopeful for a 10k PB at Milton Keynes on Tuesday night.  Obviously it goes without saying that as I am aiming for a PB the weather begins to heat up…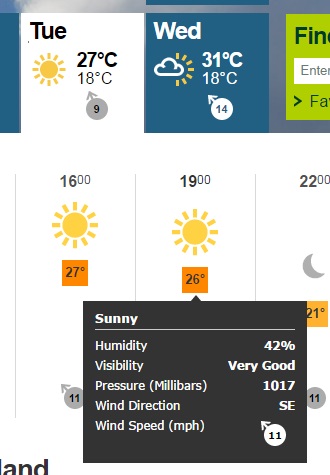 At the moment, the temperature is showing as only dropping to 21 degrees by 10pm that evening.  I think I need to wipe all thoughts of a good race from my head immediately.  I don't hold out much hope of it going well if the weather is as hot and muggy as it appears it is going to be.
#5.  Places were released for the EnduranceLife Gower events this week.  A shout out was made on our club Facebook page and we already have more than twenty members with their names down for one of the cottages we rented out last year.  I had such a good time last year that my name was one of the first back on the list for 2015!  We've worked out that the three cottages will probably sleep about 30 people between them at a push (with a few runners crashing on the floor/sofa).  Quite a few runners are bringing partners again this year, but Dan was perfectly happy to let me go on my own and had no intentions of even entering the 10k event to keep him occupied whilst I was out running the marathon again.  He'll probably spend the weekend at home playing football, watching football and choosing food I would never cook!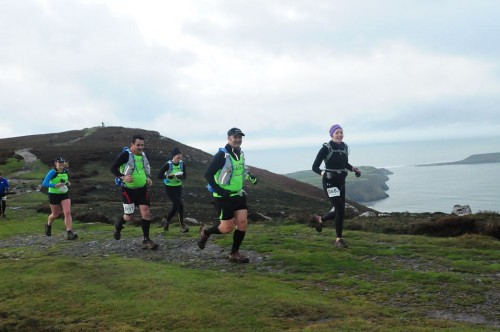 #6.  Co-op £10 meals are a life saver.  The majority of our kitchen items are packed away in boxes and have been for several weeks.  It seems a long while ago now that I planned out the last of our food into meals for the week so that we could make sure we had eaten it all before we moved back in May.  Back before the estate agents decided that May 29th would no longer be our moving date…!
Washing up is now done on a nightly basis, sometimes twice a day as we only have two sets of everything left in the cupboards.  Lots of kitchen items we didn't think we would be using again (such as scales and roasting dishes) have been packed and so I have gone from enjoying planning and cooking our meal each night to desperately working out what is the least effort and requires the least amount of utensils/space in our now tiny living space that is filled with boxes.
We're not big takeaway people, but a couple of times over the last couple of weeks on nights we haven't fancied turning around and washing up, using every remaining pot and pan in the kitchen and then clearing space for us to eat we have turned to our local Co-op.
We live in a very small town, but we do have a Co-op within walking distance.  Co-op have been running a £10 meal-for-two deal for a little while now which includes a main dish, a side, a dessert and a bottle of wine.  (Non-alcoholic drinks are also available but I find, if it has been one of those days, then often the wine is what is calling!)  There are usually about three or four varieties of each course to choose from.
This week we went for chicken coated in cheese with crispy sliced potatoes, carrots, green beans, chocolate melt-in-the-middle puddings and a bottle of rosé.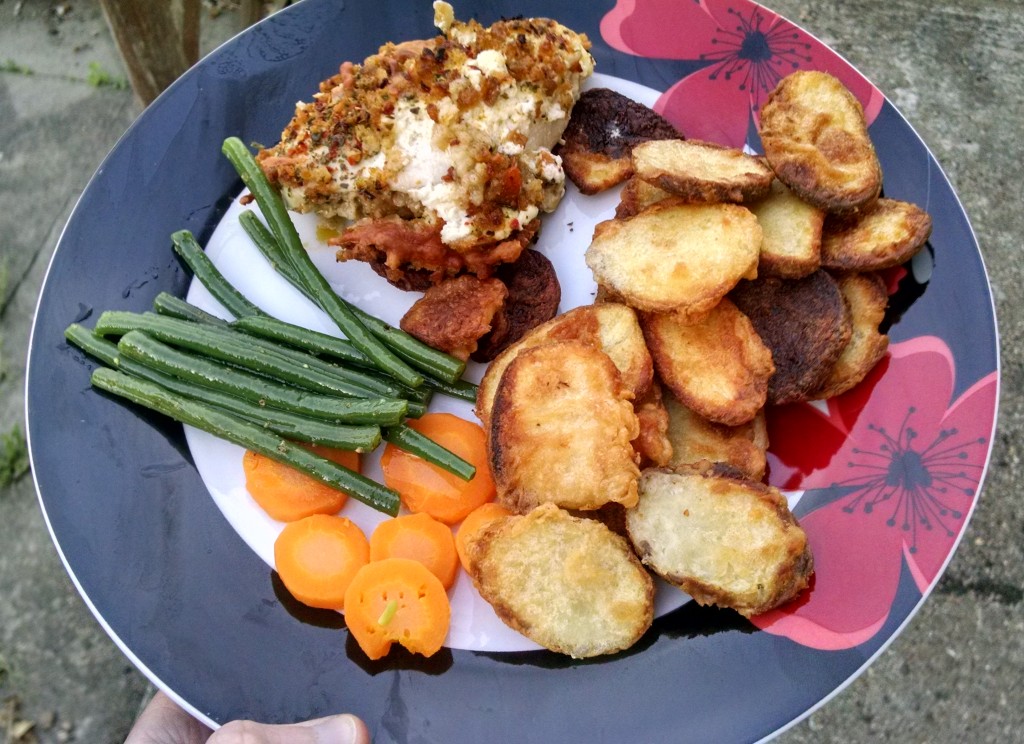 I do enjoy cooking most of the time, but sometimes it's nice to have something completely different and be told exactly what to put in the oven and when.  I am hoping to try out Hello Fresh as recommended by Anna when we finally move, although I'm a bit wary about doing so yet, in case we need any utensils or more than two plates for the meals!
So, that is my week, summed up into six bullet points!  Work has been rather busy just lately with term winding down and all assessments needing to be marked.  I am so looking forward to the Summer and filling my days with non-school related things.  My weekend this week has been/is in the process of being just as jam packed as the week was and much more fun so I shall recap it in another post.
Do you get many takeaways/meal deals?
Tell me a PB success story from a hot day.