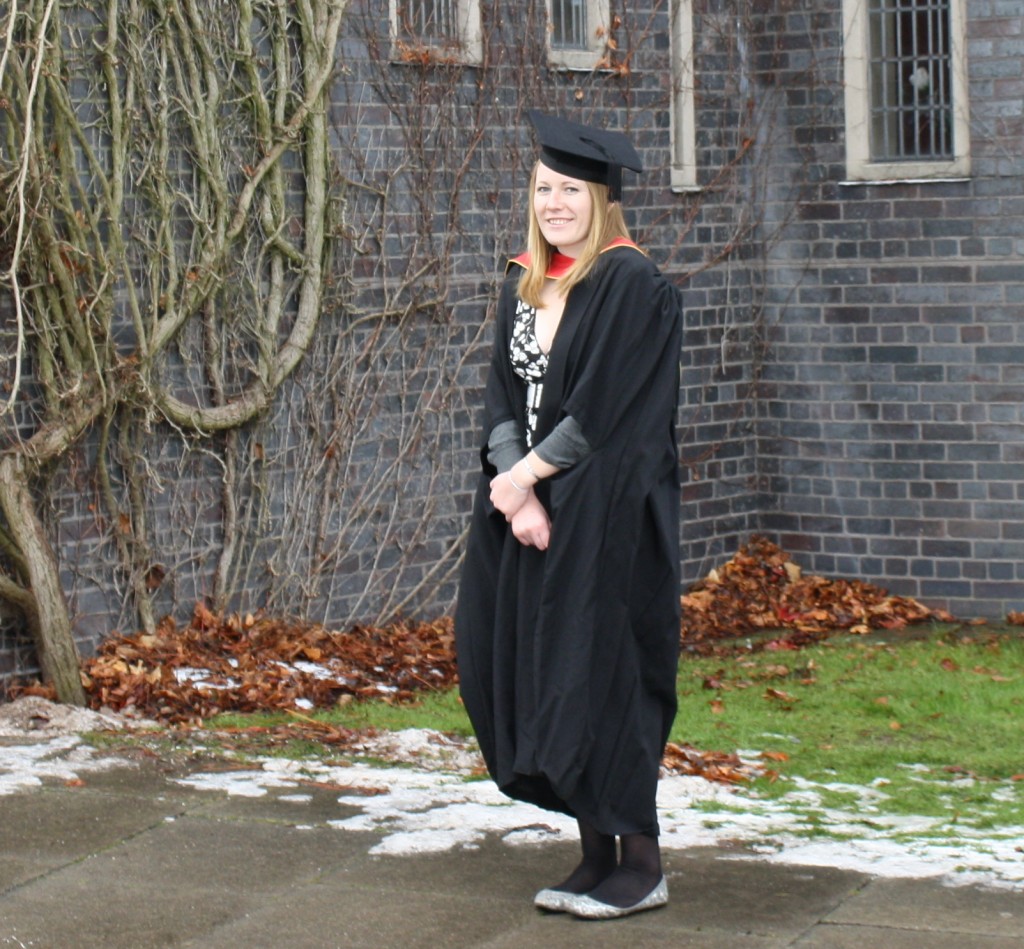 I graduated from Keele University in 2010 with my PGCE in Secondary Education and from there I moved back home to Norfolk with my parents for a few months.  I knew that I wanted to buy rather than rent and had been saving up my wages from various jobs whilst I was at uni (including working as a restaurant manager and holding down a paper round!)  Once I had secured my first teaching job in Cambridgeshire I immediately began searching for a house to buy.
Although Dan and I had been together for more than three years at this point, we weren't yet ready to buy a house together.  Dan was still working at a school in the West Midlands with the intention of moving in with me in the East once he also found a job in this direction but I was on my own when it came to the house buying.
So I was on the hunt alone, with just my parents to give me guidance.  My Dad had always worked as a builder/electrician so could give plenty of advice.  One day at the start of the Summer, we booked appointments to view five houses within a 25 mile radius of my new school.  The house I fell in love with that day was a repossession house and would need a lot of work doing to it, but this was reflected in the price.  The idea was that we would buy a property that Dad could help us add value to and then sell on at a higher price, increasing the value of property that we owned.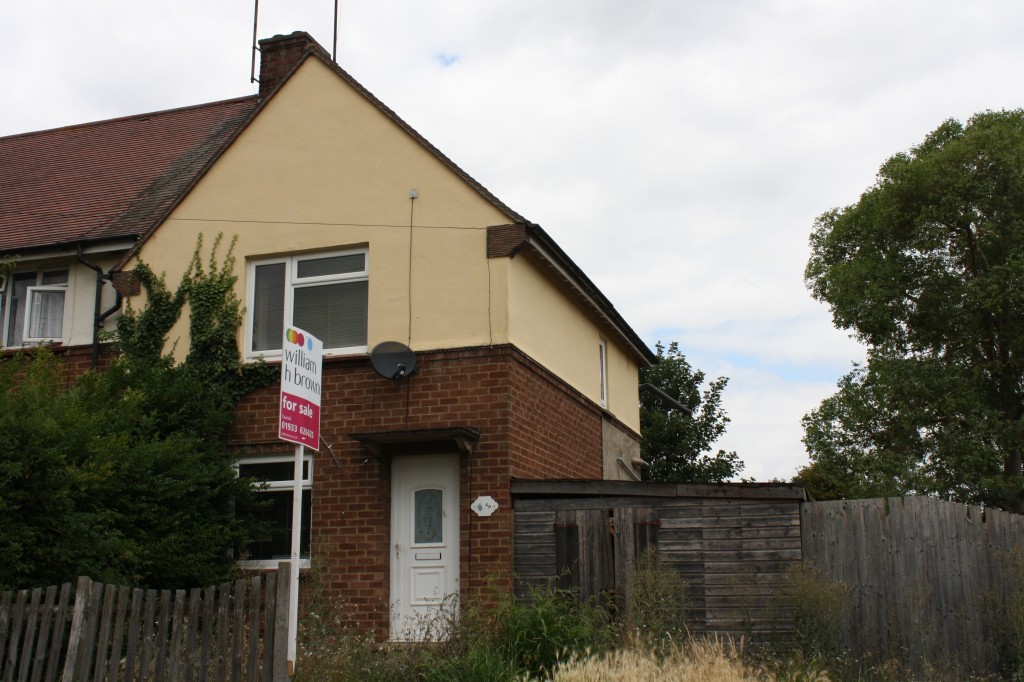 After finding the house, we returned to the estate agents so that I could get some mortgage advice.  Turns out, even if you have saved a 20% deposit and have a solid income from a career-job, – if you have never bought anything on credit, mortgage companies do not want to get involved.
In the end, it turned out the only way that I was able to get onto the property ladder was for my Dad to buy the house outright.  We put in a ridiculously low offer the following day, which ended up getting accepted and my Dad bought me the house, with the deeds to be held in my name.  I realise that not many people are lucky enough to be in the position to do this and I would strongly advise getting a credit card as soon as you are able.  It doesn't mean you have to rack up a load of debt (that actually works against your favour!)  The month I was refused a mortgage I applied for a Tesco credit card and since then everything I buy gets put on the credit card.  I usually pay items off at the end of each fortnight, but if I don't, then they are definitely paid off by the end of the month.  You need to prove you can return money before the banks will touch you with a mortgage.  It seems a little silly to me.  Surely I had proven that I had never needed to borrow any money?!
Despite nobody living in the property (as it was a repossession) and no chain from my end either (living with parents) it still took from June to the middle of September before I could collect the keys to my new home.  For the first three weeks I stayed with friends in Peterborough during the week and then traveled back to stay at my parents at weekends.  Once we had collected the keys then each morning I would get up at 3:45am along with my Dad and occasionally my brother, Mark and we would travel to my new house where I would leave my Dad and Mark before continuing with the car to school.  Each evening I would head back to the house and we would all continue to work on it until it began getting dark.  We added a porch, stripped out and reorganised the kitchen, fitted a new bathroom, turned downstairs into an open plan living area and added a driveway amongst other things.  I commuted the 107 miles to work each day from North Norfolk until the start of the Christmas holidays.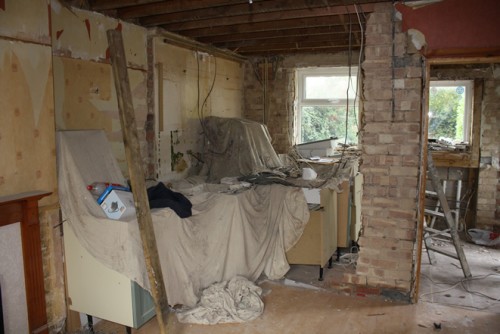 A 3:45am get up time each morning is not something I advise doing ever, never mind in the first year of a teaching position.  You don't need to be extra tired and cranky when children are testing you out in the classroom!  Returning 'home' to something that looks like the above picture can be really upsetting on a long day, but it did all work out in the end.
On December 27th 2010 I officially moved into my new home and Dan joined me the following August.  By December I had built up enough of a credit rating that I managed to get a good deal with a mortgage and paid Dad the money he had leant me back immediately.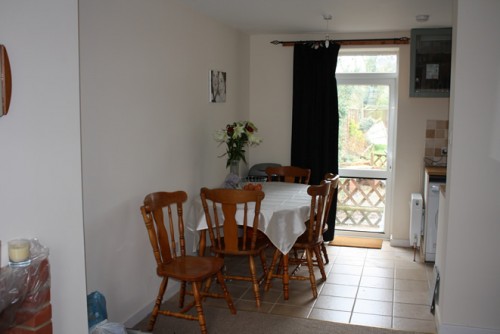 In the Spring of 2012 we put our house back on the market.  We had put a lot of work into it and so our house had risen in value by £40,000 from when we had first bought it.  It was quite exciting looking at houses to buy together this time but we weren't really ready to move and when a buyer finally came along – the day before I was due to fly out to Africa on a month long school trip, Dan and I took a walk and decided that we loved the house too much to sell right then.  It also wasn't very practical, as the buyers wanted a quick sale so it meant I would have been leaving Dan all Summer for him to pack and house hunt alone.  We declined the offer.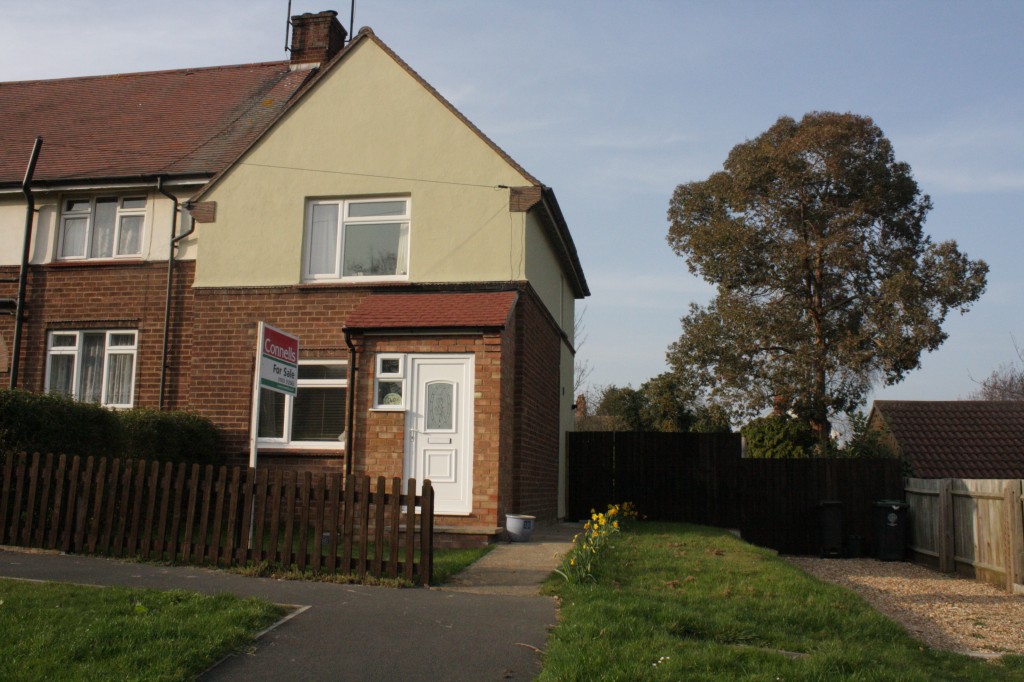 I have always kept an eye out for properties local to us that are going up for sale.  After turning down the sale in 2012 Dan and I had a long chat and decided that we wanted to stay in East Northamptonshire.  Dan was part of a football team and I had settled really well into the local running club.  We started to think more long term.  Although our house has a large garden which I love, the space inside the house is very limited and as soon as we have people over to visit it begins to feel a little cramped.  If we ever had children, there would be nowhere to put them!  The garden is a lovely size and part of the reason I fell in love with the property, but you don't live in the garden!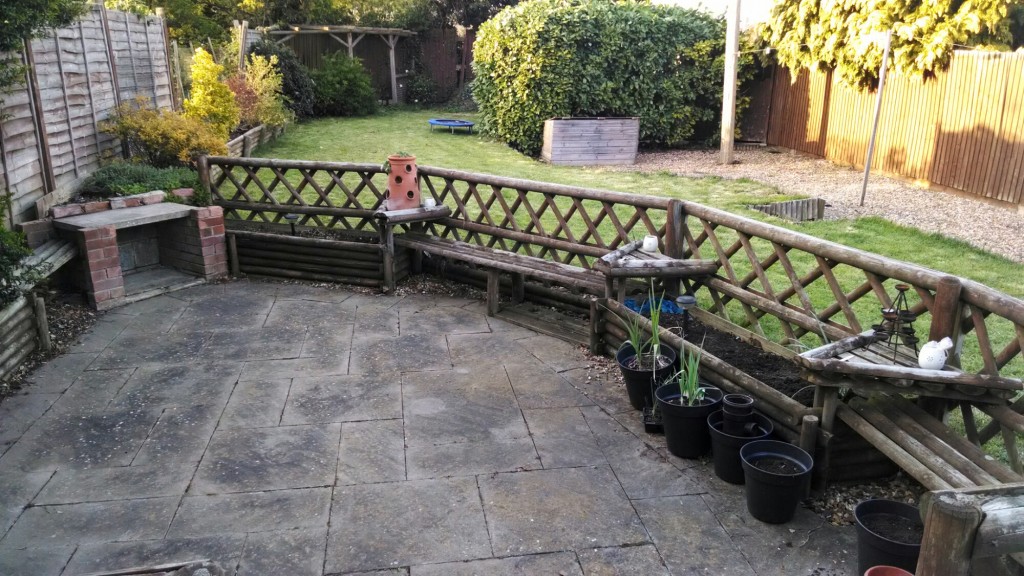 At the end of 2013 a house popped into my emails.  It needed a lot of work doing to it again, but it also had a large garden, and this time a lot of living space came with it as well.  I went to look at it initially before bringing first Dan over, and also my parents.  The house was perfect in every way, except that it was relatively close to a busy road.  We ummmed and ahhhed over whether it was suitable whilst we had Bella, but eventually put an offer in.  It never sat right with me though, and in a way I was a little relieved when the owners backed out, declaring that they would infact like more than the offer they had initially accepted from us.
The whole process of viewing, making enquiries with the council, drawing up plans for a possible extension, attending appointments with our mortgage adviser and going into in-depth checks with our bank had taken several months, and lots of chasing of our solicitors.  I was not overly impressed with how slow our solicitors had been but as I said, I felt half-relieved when the house fell through, despite costing us several hundred pounds in fees.
We were in no way ready to begin house hunting again though, especially now only being months away from our wedding, so withdrew our house from the market once again, whilst at the same time keeping an eye out for any other future potential houses that might appear.
February earlier this year and our house was back on the market again.  We were married now and had managed to start tucking a little money back away into a pot for moving costs.  The day we decided to start looking again we booked four appointments and fell in love with two of the houses.  OK, time to put our house up for sale once more!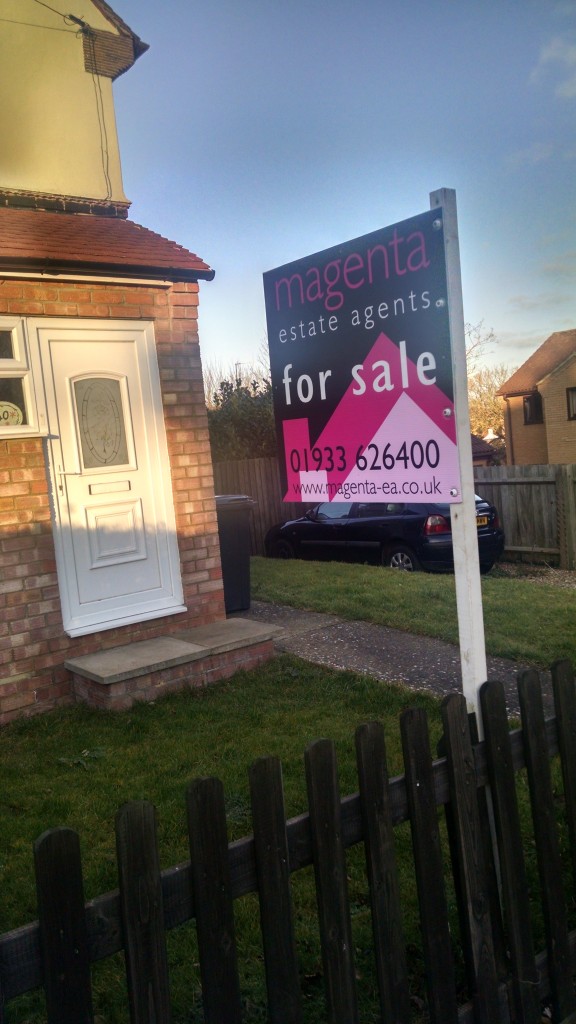 We had four viewings at our house in the first week, and then nothing for three weeks.  We stopped going to look at other properties, as it was rather depressing seeing houses that we had fallen in love with getting sold without us being able to do anything about it.  We didn't mind too much, as we were in no real rush to move, although moving no later than the Summer was our ideal situation.  In the end, it was one of the estate agents we had visited previously who rung us and said he had just the house we were looking for.  We headed off for a viewing that night.  The house was four bed, with a garage, dining room and utility room.  It had the extra space inside that we craved, but the garden was still a fair size.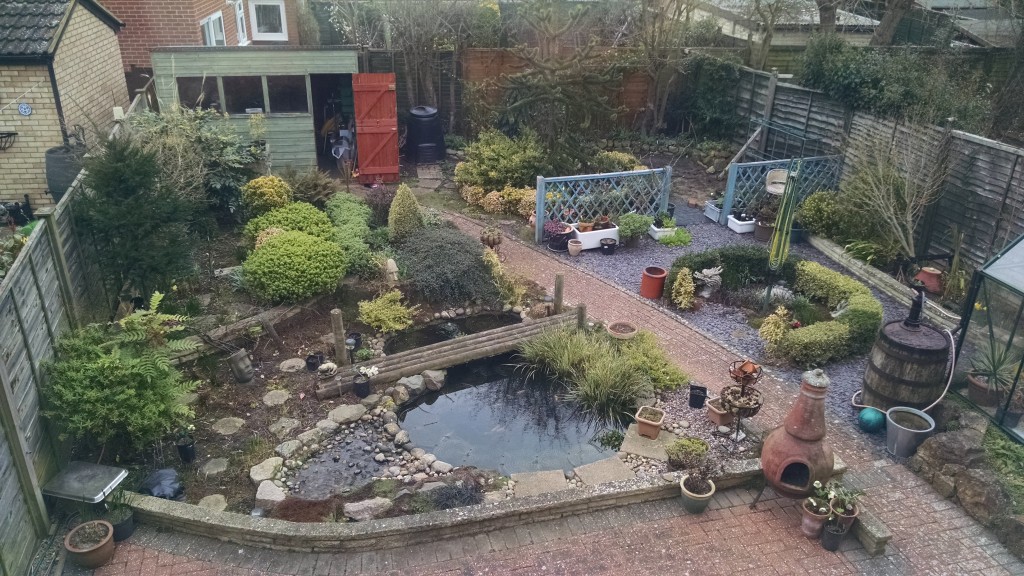 We told the estate agent that we were interested, but were not in a position to do anything until an offer was made on our house.  He said that he might be able to help us out there.  The woman owning the house we'd been to see was looking to buy a two-bed end of terrace with a large garden.  She'd also ideally prefer a house with a drive and a wood burner.  Erm, that described our house perfectly!  Two days later she came to view our house and put an offer in for the full asking price there and then.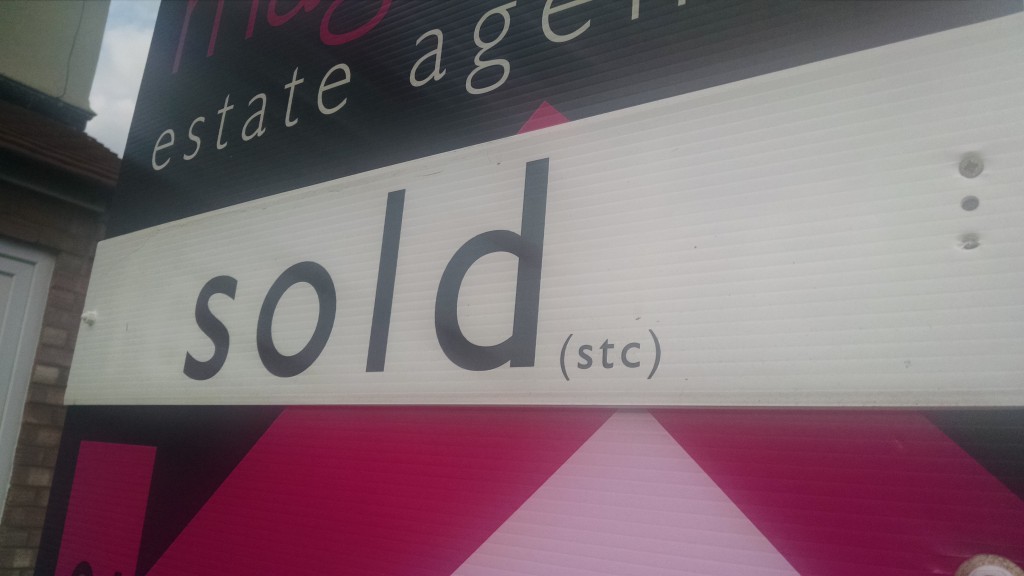 My parents came up and we had a second viewing of the house the following weekend.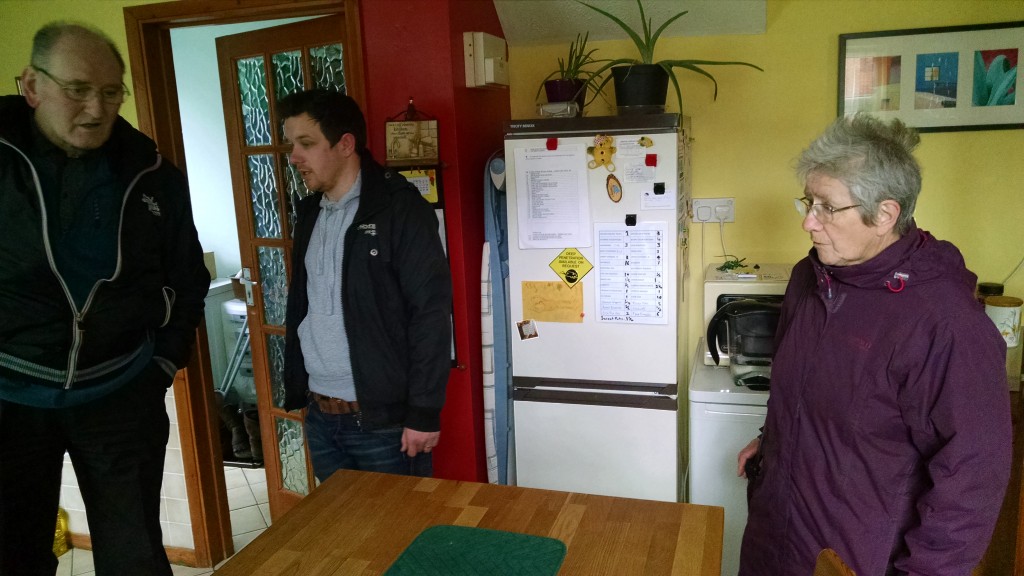 …and then put an offer in!
The next part of the process dragged, and I feel this post is already very long, so I shall save it for another day.  The good news is that we do finally have a new moving date though.  The not so good news is that it will be after school on a weeknight in just nine days time!
How has your experience been of buying/selling property?
How many houses did you visit before settling on where you bought/rented?