For a little while now I've been meaning to make it along to a different parkrun from my usual haunts of Peterborough, Corby or Northampton and to embrace the parkrun tourism elsewhere.  I would say local, but unfortunately no parkrun is really 'local' to me, all just over a 30 minute drive away.  It is frustrating that I end up having to drive for longer in each direction than I end up running the parkrun for in total.  There were rumours of a parkrun starting up in Wellingborough earlier in the year but I haven't heard any more since.  That would be just 15 minutes up the road and a much nicer distance to travel to the event.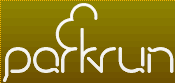 This weekend I decided to travel to Bedford parkrun.  I wasn't aiming to push it hard as Thursday's club run had been a toughy.  5.58 miles pushing it on all the hills.  Despite the hills a lot of the running was completed at sub 9 minute miles.  Toughy, but another run ticked off the marathon plan and feeling much stronger for it.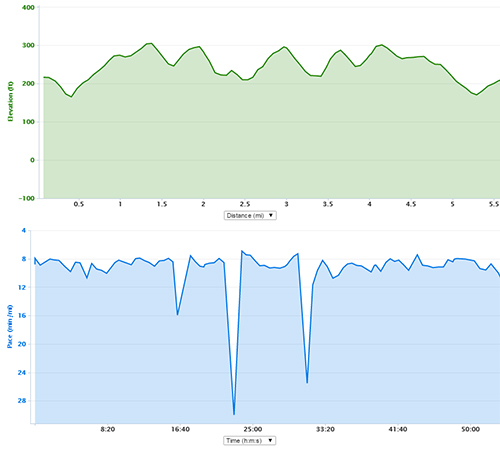 I had swapped a couple of training days round last week and although I normally take a rest day on Fridays, last week I had done so on the Tuesday instead.  This meant that I could then volunteer to lead the Friday night pub trail run out at club.  We had a good turn out with about sixteen runners and my legs were feeling good so I let them go.  Good job really, being the one in charge of the route!  It was lovely running weather, much cooler than it has been recently and the sky was a beautiful colour.  I wish I'd had my camera out with me.
Dan, along with a few other partners and club runners met us at the pub afterwards for a couple of pints.  After two I was definitely feeling the effects and in need of some tea!  It had been a long while since lunch, I'd just run 7 offroad miles and it ended up being nearly 10pm by the time we grabbed dinner!
With that in mind, and the fact that my now slightly-dehydrated body decided to wake up just before 6am on Saturday morning craving a nice cold glass of water I decided to head to Bedford parkrun and just trot round to enjoy the experience of adding a new course to my parkrun list.
The satnav told me it was a 33 minute journey and when I arrived at 8:40am to discover that the car park was one you had to pay to use I cursed myself for not picking up any change and spun out onto one of the sidestreets instead.  A ten minute walk back to the park and then a further five minute walk to the far side, where I could see a large gathering of lycra-clad people beginning to mill.
I needn't have worried though.  It had gone 9am before the briefing began, and then we all filed yet further across the park towards the start line.  The run didn't actually begin until 9:13am.  I've never attended such a late-starting parkrun before!
The course was two and a half laps with a finish not far from where the briefing had taken place.  As we had lined up on the start line, there were a lot of children with heads down, race faces on right at the front of the crowd.  I did wonder at the time if they really were all quick enough to be at the front, but looking through the results afterwards, they clearly were!
At the beginning there was no space to really get ahead of slower runners as the path was almost immediately closed in on by trees.  It wasn't too long before we were out in the open a little more though and the 283 runners began spreading out across the track.  The whole course is run on the path leading around the park, and the park itself is in a really lovely setting with water fountains and gardens.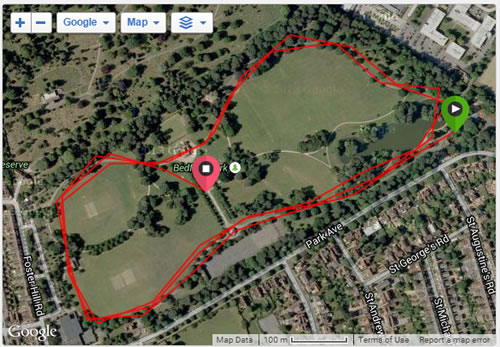 I thought that I would probably be lapped at some point. partly because the course was run on multiple laps and partly from me not putting in a huge amount of effort that morning.  The lead guy came past and turned down towards the finish line just as I was 1.5 laps into the run.  Crazy quick, especially with how warm it was on Saturday morning again.  I shouted out a "Well done!" as he passed, but I didn't hear my comment echoed by anyone else which was a shame.  I lapped a couple of the tail end runners on my final lap and made sure to also shout out encouragement to them as I passed.
I kept my pace nice and steady for the whole run right up until the end when I picked the pace up a little to pull in towards the finish.
The queue was really long to get scanned and we were funnelled directly into the queue, whereas normally I prefer to see a few more people in over the line before getting my barcode scanned.  I didn't know anyone at Bedford, so would probably have queued early on anyway.  My legs didn't appreciate a sprint finish followed by immediate queueing for several minutes though!
Garmin time: 28:08
Official time: 28:10
Distance recorded by garmin: 3.2 miles
Finishing position: 143/283
Gender position: 36/108
Age grade position: 4/16
I've never seen so many 'unknown' runners on a results page though.  Surely 22 runners can't have all forgotten their barcodes?!
After getting my barcode scanned I ambled back through the park towards where I had parked my car.  I vaguely noted that there were a lot of joggers out in the park that morning, before realising that they were people still out running the parkrun.  At all of the other parkruns I have been at, I have never headed back to my car along the parkrun course and often, at Northampton I spend a while chatting to others after the run so most of the runners are back in again by the time I leave anyway.  I encouraged a few more as I passed them/they passed me and was really impressed by how much effort they were continuing to put into the run.
A faster runner once said to me that they really admired all of the 5-6 hour marathon runners, as those runners would be clocking the same number of miles as the faster runners, and putting in just as much effort, but spending twice as long out on the course.  This blog post that I shared on my Facebook page last week mentions something similar.  Nearly everybody that came past on my walk back to the car on Saturday was still moving faster than a walk.  And it was so hot out there as well.  Big respect to everybody giving it their all.
My friend Lindsay, who I have ran with at several parkruns recently and who I helped complete her first 10k distance run a fortnight ago took her trainers on holiday and got a new parkrun PB this past weekend.  In fact, she has gotten the running bug so badly that she has even started up a blog to track her progress.  You can check out Lindsay's blog here >> Is a marathon a pipedream.  I wish I had started tracking my progress from the very beginning on my blog, but I had already been running for a little over a year before I finally installed WordPress and set one up.
Did you start blogging from the beginning of your journey?
Do you provide encouragement to others whilst you are running?
Do many runners at your parkrun 'forget' their barcode?