The Sunday before I ran the Grim Reaper I was discussing with a friend who was also running the race just what I planned to eat over the 70 miles.  I listed out my vegetarian pizza, my milk, nakd bars, oranges, pretzels, bourbon biscuits…
And then he stopped me.  "But where is your protein in that list?  You're not eating enough protein."
I've mentioned before that I have to make a real conscious effort to consume enough protein day to day.  As someone who isn't a big fan of meat, unless I make a real effort to track my protein I usually find I fall short on what I should be consuming in a day.
During the race I would be taking on some protein from the chocolate milk and both the cheese and added meat on the pizza, but this is minimal when you consider just how much pounding my muscles got from covering the 70 mile distance and how much protein they really require to recover.
The Protein Works recently asked if I would like to test some of their products and upon seeing that they sold Diet Protein Truffles I was definitely intrigued.  I've seen lots of protein products before but never any truffles and I was keen to try the Millionaire's flavour, although the other flavours (Caramel Macchiato, Mint Chocolate and Strawberry Cheesecake) also sounded delicious.
(Erm yeah, this tub was full once…but is no more.  I should have probably photographed it when it first arrived, when it still contained the 15 truffles.  70 miles is a looooong way!  Haha!)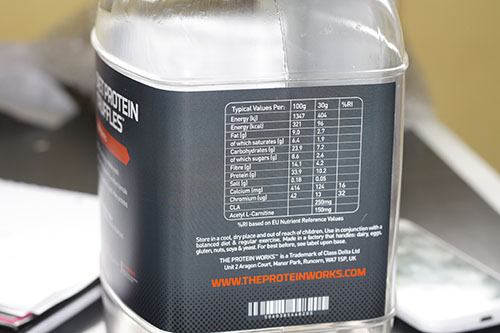 I didn't eat them all during the race, but did nibble on a few during laps and immediately after the race to try and help aid recovery.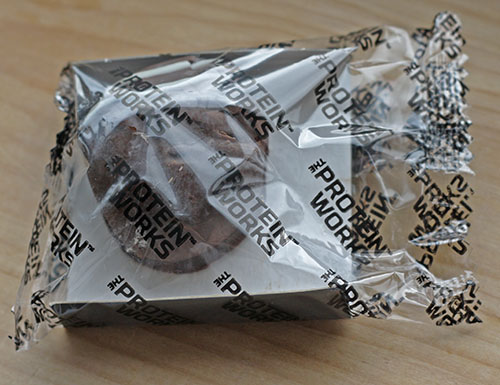 Each 30g truffle is individually wrapped and held flat on a small piece of card inside the tub.  This meant that the truffles were very easy for me to pack into various pockets of my kit bag ready for the race.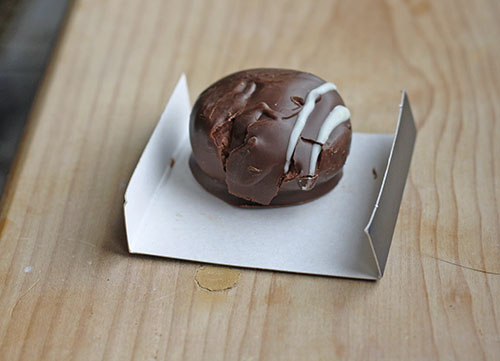 They are slightly more dense than you would expect a truffle to be, although still have a nice silky, chocolatey coating on the outside.  They reminded me texture-wise of the fudge Quality Street that you get at Christmas time.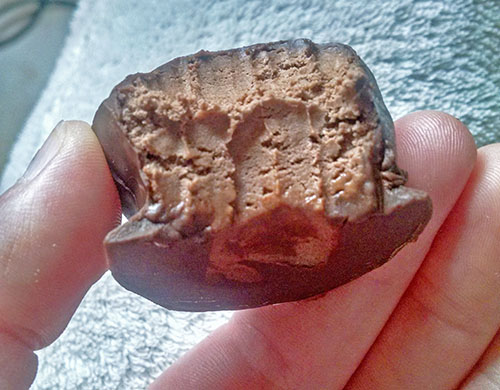 I found that they did leave me feeling content – I didn't need to have anything alongside them even though they were only three or four mouthfuls in size.  (Much more filling than a fudge Quality Street!)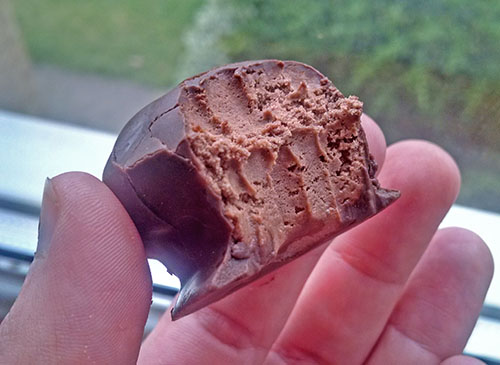 I was also sent a pot of Peanut Butter Luxe in Choc Fudge Brownie.  This also comes in Pumpkin Spice flavour and since receiving my order I've spotted that there is also a Choc Bourbon Biscuit flavour!
Although I used to love peanut butter growing up and used to eat a lot of it when I first started running I now tend to stick to almond butter when I do my weekly shop, so had almost 'forgotten' what peanut butter should taste like!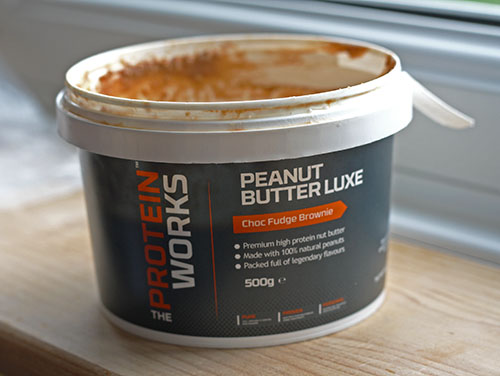 The texture of this peanut butter was lovely and smooth and it didn't leave me with that tongue-stuck-to-the-roof-of-your-mouth feeling like some peanut butters do.
Last minute taste testing before writing this post…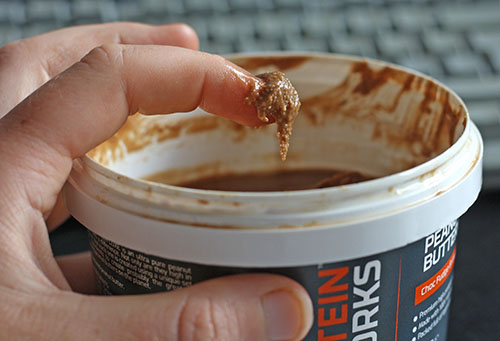 You can see my finger marks on the lid here too!  Whoops!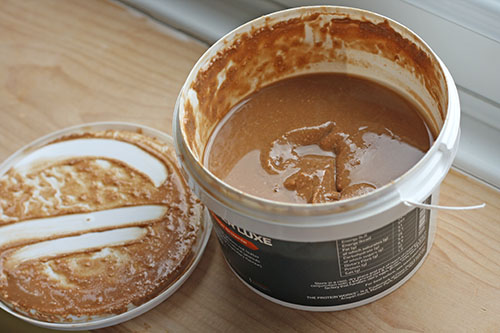 Now that we've removed most of the wallpaper in the 'office' of our new house we have set up the computer on the workdesk.  I love our office room, it's the lightest in the house with two large windows along the long wall, letting all the daylight in first thing in the morning.  It's always bright and airy and so this is where I also took the photos for this review…realising afterwards that the tub of peanut butter was right next to some of the tubs of paint.  Good job I was paying attention whilst dipping my finger in!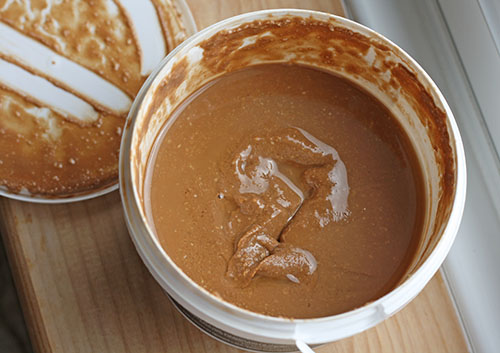 Unfortunately I couldn't really taste the chocolate brownie part of the peanut butter.  It just tasted like good quality peanuts to me.  I did dig deep with my finger into the pot to see if perhaps the flavour had settled, but I still never really found the taste I was expecting.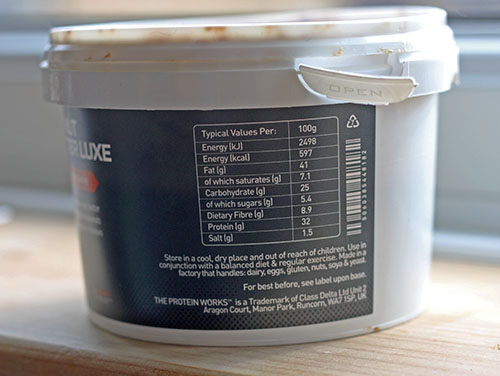 I'm always on the lookout for snacks that I can munch on between finishing work for the day and running in the evening, as I don't eat tea until much later in the day (usually 8:45-9pm) and need something to keep me ticking over until then.  The truffles were great for this and they felt a little like a naughty treat before tea was on the table.  (I promise I still ate all my dinner!)
I've been having the peanut butter on toast when I fancy a change from porridge in the mornings over the Summer and might knock up a satay dish this week so that can Dan can enjoy it as well.  Despite saying he doesn't like peanut butter he loves satay chicken.  I'm not sure he's aware what it's made from…maybe I just won't tell him!
* I received the truffles and peanut butter for free to review.  All opinions are my own. *
Do you have any go-to protein snacks?
Any peanut butter recipes I can try?