Next Sunday I shall once again be a sector lead for race company Go Beyond at Northampton Half Marathon.  I will be out on the same section of course as last year at Great Houghton between miles 7-9.5.
Yesterday afternoon I attended a briefing with the other sector leads and Race Director Steve Adams to ensure we understood what was to happen on raceday itself and that we were able to relay any information down to marshals within our section.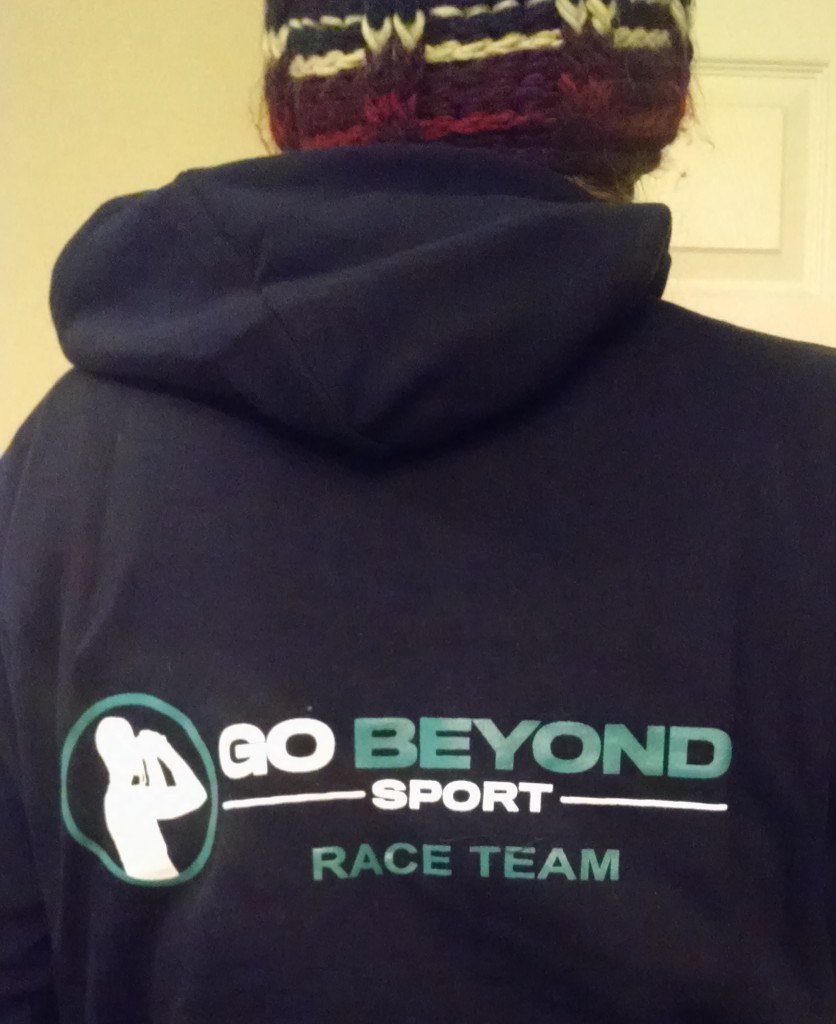 I am still a couple of marshals short across my stretch of the course so if you are free next Sunday (6th September), live near to Northampton and would like a race t-shirt and free entry to another Go Beyond race then please leave a comment on this post, drop me an email or send me a tweet.
Go Beyond host a variety of races across the year from 10ks to duathlons to ultras to triathlons.  The Shires and Spires 35m race is always one of the first to be added to my race calendar each year, but I have also marshaled at Coombe Abbey and Northampton Running Festivals, Mud & Mayhem Duathlon in Thetford, Thames Trot and Country to Capital.  (Click links to read my blog posts).  Take a look at the Go Beyond full events calendar to see if any events take your fancy in the upcoming year.
The marshaling itself won't be too taxing and will involve standing on a corner and warning runners about a turn or traffic as they approach.  It would be lovely to meet some more runners from the area so if you are available to help, please let me know!  Also, entries are still being taken so if you wanted to enter and then wave at me as you zoom past somewhere along the Great Houghton stretch, I would be sure to wave back too!  

Changing subject slightly, has anyone downloaded the new parkrun app yet?  It's currently only available for Apple devices annoyingly, but I have an iPad for work so I downloaded it to test it out.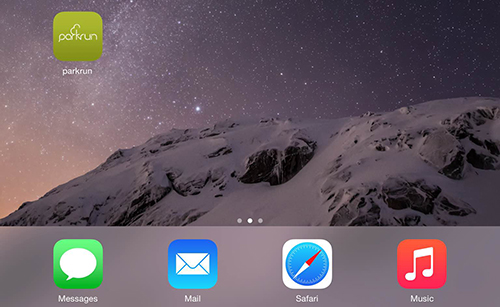 You can set yourself targets that you wish to achieve and the app also lets you hunt out other parkruns near to you, telling you details about each of the courses so you can assess whether or not they have PB potential!
You can keep track of all of your parkrun times and volunteering weeks.  It also lets you 'make friends' with other parkrunners so you can see their progress easily.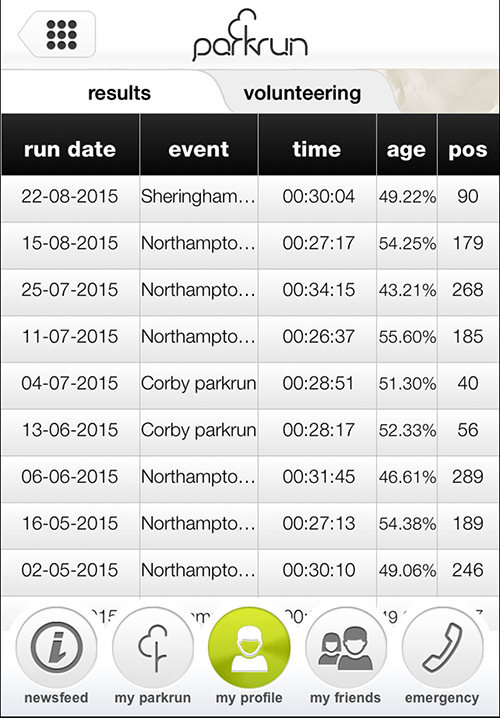 It's a shame there isn't an Android version yet, but I'm sure the demand for one will be high enough that one will be developed soon.
Are you free next Sunday for a few hours and fancy helping me marshal?
Do you have the parkrun app on your phone/iPad?