Saturday marked the two year anniversary of Corby parkrun, and so the guys at Corby parkrun therefore decided that the run should be themed and that the theme should be Chariots of Fire meets the Flintstones.
I wanted a nice relaxing parkrun before running the hilly Royston half the following morning and so managed to persuade Laura to come and run Corby with me for a change.  (I think she was mainly persuaded by the promise of cake for all runners at the finish!)
I wanted to wear fancy dress, although I knew many wouldn't.  Somewhere, I have an incredibly old leopard print sarong that I have never worn which would have been perfect for the occasion.  There is a strong possibility that the sarong made it's way to the charity shop when we moved house during the Summer though, so when I couldn't find it straight away in the garage of unpacked items, I didn't continue my search for too long.
Instead I decided to have a mooch around the shops of Huntingdon, as Dan and I had an hour to kill after work before a visit to the cinema to see Scorch Trials on Friday evening.  After traipsing around pound stores and Staples (love my stationery!) for the best part of the hour we decided to give up and head to B&Q to collect some wallpaper samples for our bedroom which is the last of the upstairs rooms we need to decorate.
It just happened that right at the front of the aisle was a large section of animal print wallpapers!  Not sure why you would dress your wall with leopard print wallpaper, but it worked quite well for me as part of my fancy dress costume the following morning!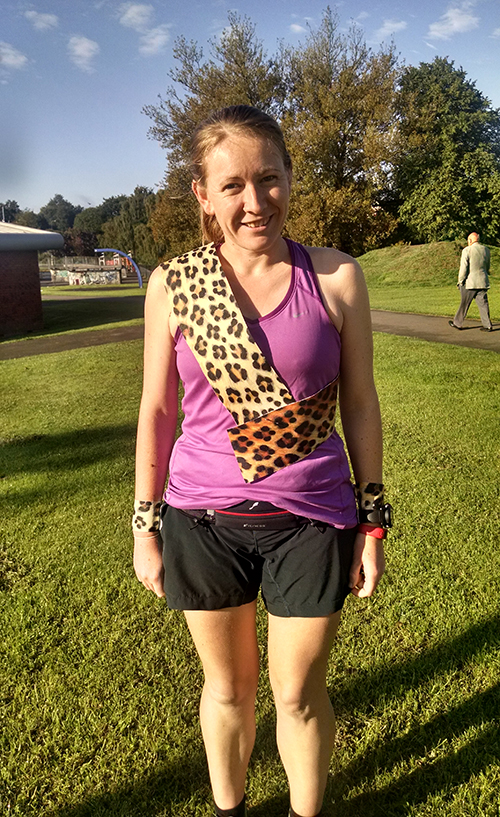 (I seem to always look like I've had my teeth bashed in when I'm in a photo on a sunny day!)
I met Laura there and she had gone to a little more effort than me, wearing a cowprint skirt and a cut-off t-shirt on top.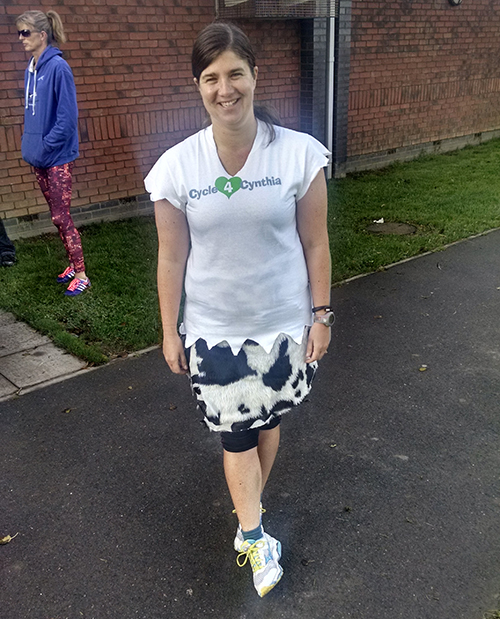 As it was the two year anniversary, there were several presentations given before setting off on our run, including a prize for the best dressed which went to two Bam Bams.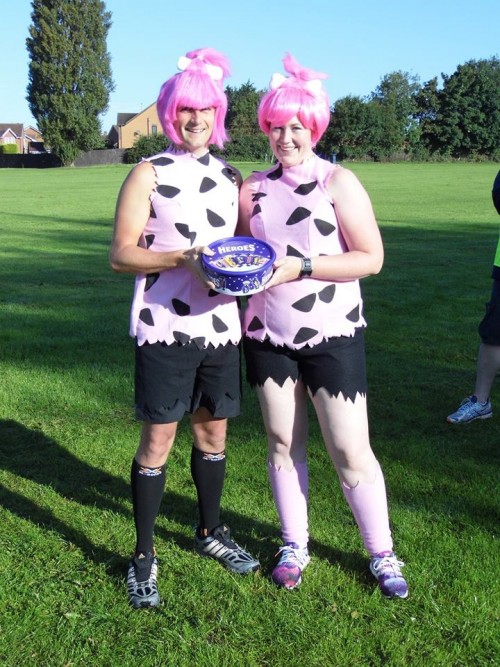 (Picture from the Corby parkrun Facebook page.)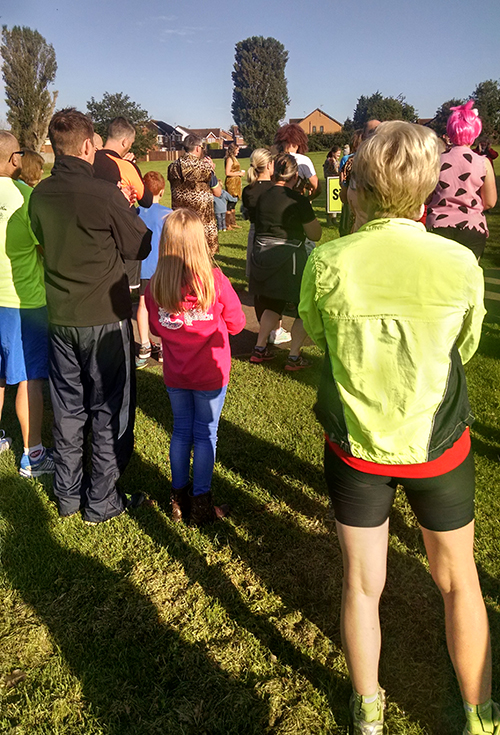 I love how friendly and welcoming the Corby parkrun atmosphere is and there were loads of supporters out around the course to help celebrate the two years.
Laura and I set out at a chatty 5k pace (apparently our chatty pace was at 9m26s pace) and managed to finish faster than our slow and chatty 5k pace from the previous week, despite the Corby event being run offroad and including a nasty hill twice on the course!
(You can spot Laura and me at about 1m 40s into the video).  This is having come up the steep incline at the back end of the course so was probably at the only point that we weren't chatting on the route!
As well as a video being taken, there were also plenty of photos.  I can't say that I make a great photo though!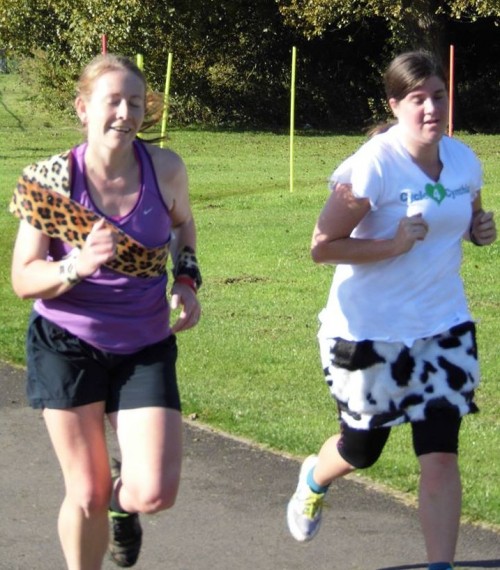 Official time: 29:17
Position: 48/78
Gender position: 8/23
Age category position: 3/5
Afterwards, we headed inside to celebrate the birthday with cake and stopped for a natter and talk of marathon goals.  (Of which we both have plenty!)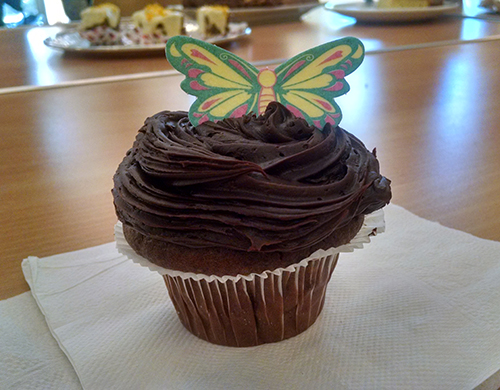 Have you run in fancy dress before?
Do you own any leopard print items?!