This week seems to have rushed by so quickly.  I can't believe a fortnight has already passed since I ran Mablethorpe Marathon.
The biggest and most depressing thing about this week is that it seems the Winter darkness has quickly started settling in.  Runs always happen by the light of a headtorch now, unless I can squeeze a run in at the weekend.  This is because when I get up for work, it is dark.  Within an hour of being home from work, it is also dark.  Depressing times!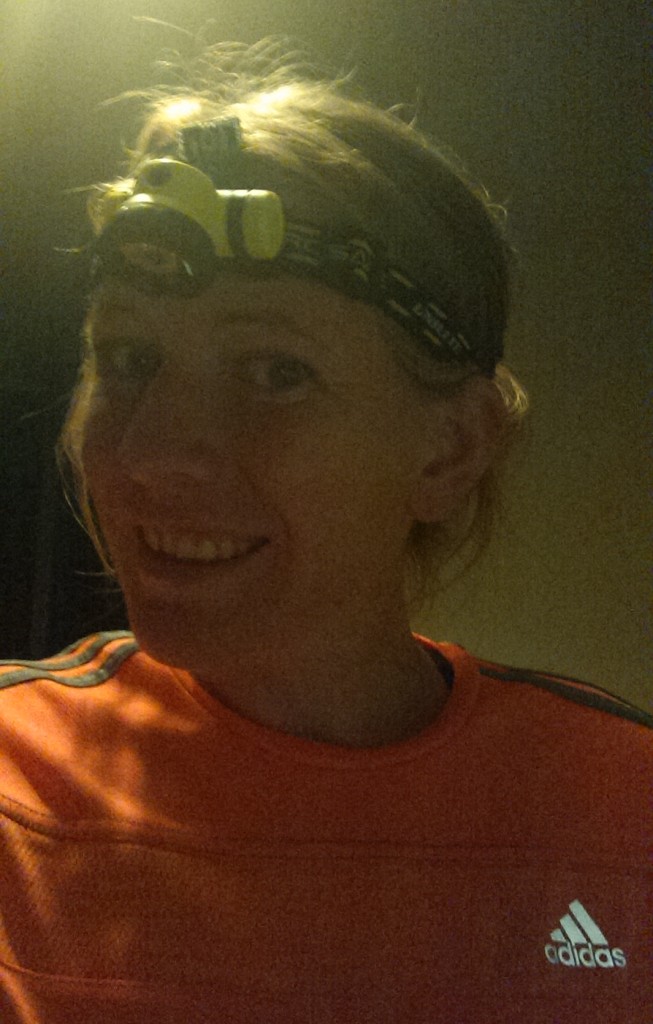 I'm actually on the hunt for a new headtorch at the moment, – ready for Dusk 'til Dawn at the end of October.  Although mine is usable, and I did indeed use it last year at the same event, I would like something with a stronger beam so that I can place more trust into where I am putting my feet whilst out on the course.
I do love the Winter though – there is something comforting about getting home from a walk in an oversized knitted jumper and sitting in front of a fire with a cup of hot chocolate to warm up.  Shame we no longer have a woodburner in our front room.

The darker mornings have meant that I have lost 45 minutes of potential marking time on my way in to school each day, which is my biggest annoyance of the Winter months.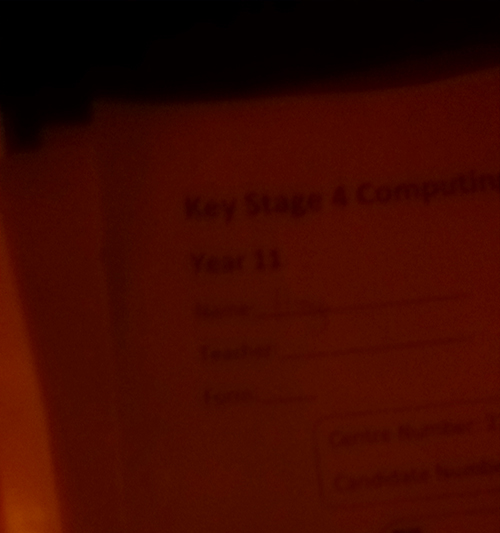 That is the view I now get in the mornings on the way to work.  So, for the time being I've turned my attention to Twitter in the morning and for another week at least I can still mark on the way home.  That will change at the end of next week though once the clocks go back.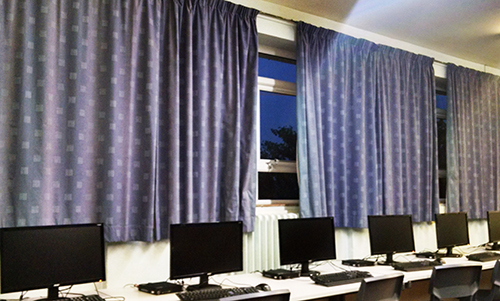 You can see how dark it is on arrival at school now.  This was taken at 7am in the week.
I don't always spend every morning marking, but I'm currently at the point in the year when marking is rather high.  This year I have six sets of year eleven students and two sets of year tens.  (Approx 230 kids)  All who are working on coursework this year.  The year elevens will each have ten pieces to be marked and returned before Christmas, and the year tens probably four or five.  They will be given a chance to improve and then I shall have every piece back to remark again over the Christmas holidays.  I'm trying to stay on top of things!
As well as my GCSE core students and a handful of younger classes (which thankfully involve much less marking!) I also have three classes of sixth form students this year, although they are much smaller in number, and a class of year 10 Optional GCSE students who I adore.  I've built up a really good relationship with the group and they are so excited to check their coursework marks when I put them online.
I'm knackered each evening at the moment though, and other areas of my life seem to have slipped by the wayside right now and I am so looking forward to catching up with things over the half term holidays again.
Today, in between tidying, cleaning, marking and hopefully a bit of blog reading, I shall mainly be refreshing the live results page for the Autumn 100 and following the Twitter hashtag.  Two members of our club are out there, with a third planning on helping them run through miles 50-75 in the early hours of tomorrow morning.  There are also several lovely bloggers working their way around the 100 miles, including Sarah and Louise.  I would love to tick a 100 mile race off my bucket list, although I need to improve my speed first, as I would never make the cutoffs at the moment.
One day…
Dan is off at football this afternoon so I knocked up something at lunchtime for just me.  I realised that I had enough ingredients in to make a similar take on the 'Oven baked chicken with an orange and sesame quinoa salad' I had made from my Hello Fresh box a few weeks back.  I had no chicken, but I did have a ball of mozzarella.  I had no pepper, but I did have a pack of fresh mushrooms.  I didn't have the rice vinegar or spice paste, but I lived without those, and was brave enough to throw my kale and veggies in with the quinoa, soy sauce and orange juice to create this beauty…  A concoction I would never have thought of before my Hello Fresh meal arrived.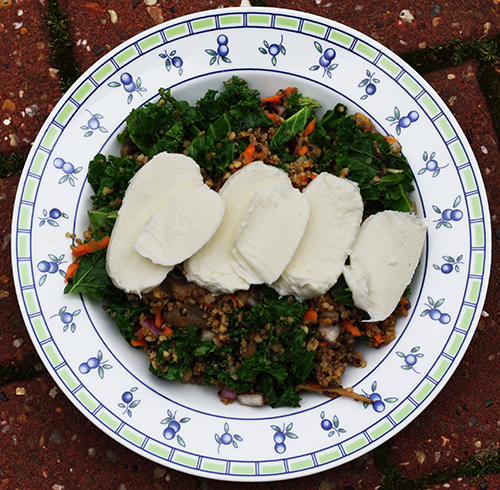 Super tasty, and I made two portions, so I will have enough for my lunchbox on Monday as well.
Have the darker mornings made a difference to you lately?
Do you have any headtorch recommendations for me?