When I redesigned the blog at the start of Summer, I updated the Mary and About pages on my menu bar.  Until this point, you were able to view a rough version of my running story on these pages.  I've been really interested to read through a few other bloggers' running stories just recently though and thought I should attempt a proper post dedicated to my own running story…
I often say that I began running in May 2011 when I joined a beginner's group, but in actual fact the year before, Dan had signed me up for Stoke 2010k, my first proper race, whilst I was still studying at Keele University.  I was fed up with life not being very active and so Dan and I began playing badminton several times a week.  Dan already played football at least twice a week and we both walked everywhere as it was just easier at the time but one day we decided to try a run.  The next thing I knew, Dan had signed us both up for Stoke 2010k with 6 weeks until race day!  Our rough plan at the time was to play badminton twice a week and run three times a week.  Each time we ran we covered the same route of about 5-6 miles and just tried to run it faster.  Not the best of training plans, but we made it to race day.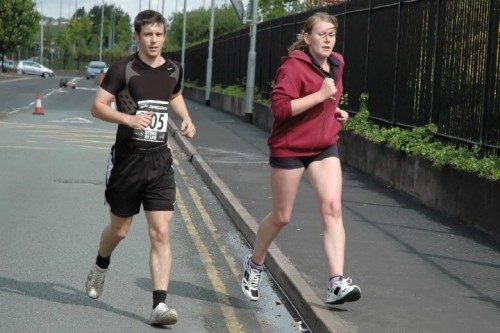 I have absolutely no idea how I ran an entire 10k race wearing a hoodie over the top of a cotton t-shirt.  I would melt if I attempted that now!
We ran the 10k in 59m 58s, although afterwards I found this article, explaining how all but one runner had completed a short distance.  You can read some of the race reviews here, where some Garmin-wearing runners reported the race at just 5.4 miles!  Until I searched online just now, I had no idea that the course had been short by so much.  I had been so proud to have finished under 1 hour, but now don't really have any idea what pace I had run at or how far I had run.  We ran the whole damn way though, even up the super tough hill towards the end and I felt a massive sense of achievement at the finish!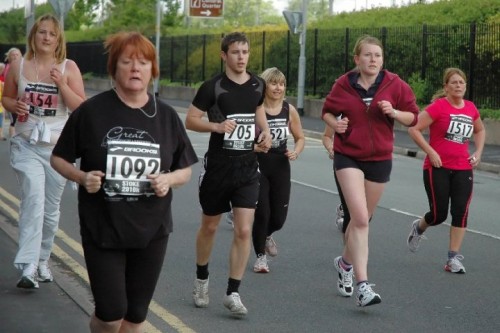 Not long after I completed my degree and moved to Northamptonshire where I began working full time as a teacher.
Teaching was mentally draining and I really needed an escape in the evenings.  Initially rather miserable living on my own and working in a sedentary job for the first time I gained a lot of weight (somewhere in the region of three stone).  I had moved into a county where I knew nobody and on browsing the shops one lonely weekend (sob!) I spotted a poster for an upcoming running course to be held for beginners.  I emailed to sign up as soon as I returned home.
There were about ten of us who ran twice a week in the beginner group with the idea that we could build up our strength and stamina in order to complete the club race, the Wellingborough 5, ten weeks after joining.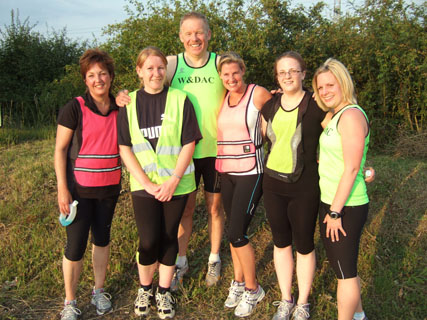 Three of us beginners ran that day, myself included and although I wasn't yet running in club colours I ran my first five mile club race in 49:41.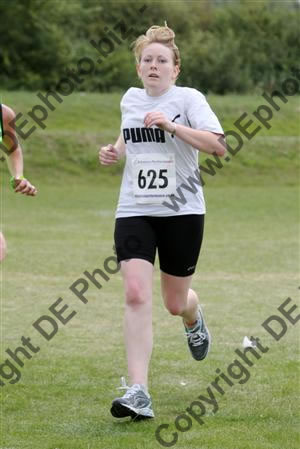 Five of us went on to sign up as members of Wellingborough & District AC following the race and I decided that I would like to try running a half marathon before the end of the year.
This was massive.  Thirteen point one miles?  Of running?…! didn't really know what I was signing up for, or how best to prepare for it.  I continued attending running club on Tuesdays and Thursdays and then started to add in one or two runs of my own each week as well.  Occasionally at the weekend some of the slower club runners would organise long runs which they posted on the club Facebook group and I would eagerly meet for a long run with company.  It was around this time that one of the club runners mentioned that all running should be below 10 minute miles and so I tried my hardest to stick to this during sessions (usually managing it).  Other than that goal I didn't really have any set plans.  Three of the original beginner group signed up to Bedford Half Marathon in the December and so we began comparing training.  My longest run was 12 miles, three weeks out from race day.  I felt reasonably prepared going into the race and came away with a new half marathon time of 2h 13m 10s.  My aim had been to finish somewhere between 2h 15 and 2h 30m and I had smashed my goal time.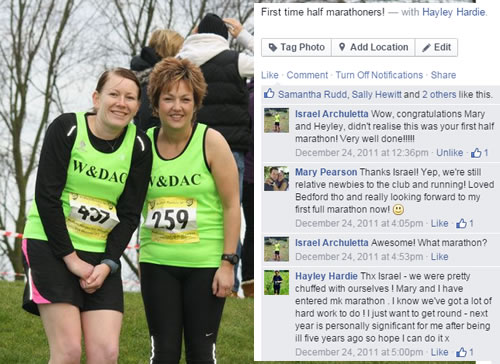 My legs were a little achy the following day and I immediately came down with the worst cold in the history of all colds the following week.  Stupid immune system!  But I was happy.  So happy in fact, I signed up to run a marathon…
2012 was the first year of the Milton Keynes Marathon and it was a popular one with our club, being less than an hour's drive away.  Along with the other two beginners who had run Bedford half marathon we began to up our training.  Most of my long weekend runs were completed on my own and the majority of them still sticking to the 10mm pace I'd grown accustomed to running at.  I'd run a 20m race in 3h 36m three weeks before race day and was quietly confident with my training.  I'd put in a lot of hard work.
On race day morning I woke to reports of high speed winds and several trees down along the road outside my house.  The weather was awful – raining the entire time and the course actually had to be extended due to several areas being flooded.  At one point we were running through water halfway up our calves!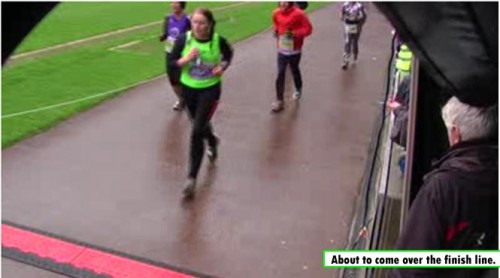 But…I was hooked.  I wanted to run another one and immediately thought about entering another marathon in the Autumn, although it wasn't until Milton Keynes the following year that I ran marathon #2, in complete opposite conditions this time – scorching sun!  It was around this time that I also decided to start documenting my training.  Although I wished I had started logging my runs and training from the very beginning.
Following my second marathon I started thinking about what I could challenge myself to do next.  It was during one of the weeks following that I got to talking to a runner at my club, Kev.  Back then, Kev used to run along at the back of group 4 and pick up the trailing back runners on a club night, of which I was one at the time.  He put the idea in my head about entering the upcoming 35m trail race, Shires & Spires.  Kev at the time had begun training for his own personal challenge – a 100 mile race and was often putting on evening runs to get used to running at night with the use of a headtorch.  I started attending these runs, where we often ran up and down hills like mad people, through all the mud, but always had heaps of fun.  The pressure of achieving times my body was not capable of had been removed and running became something I did for fun again!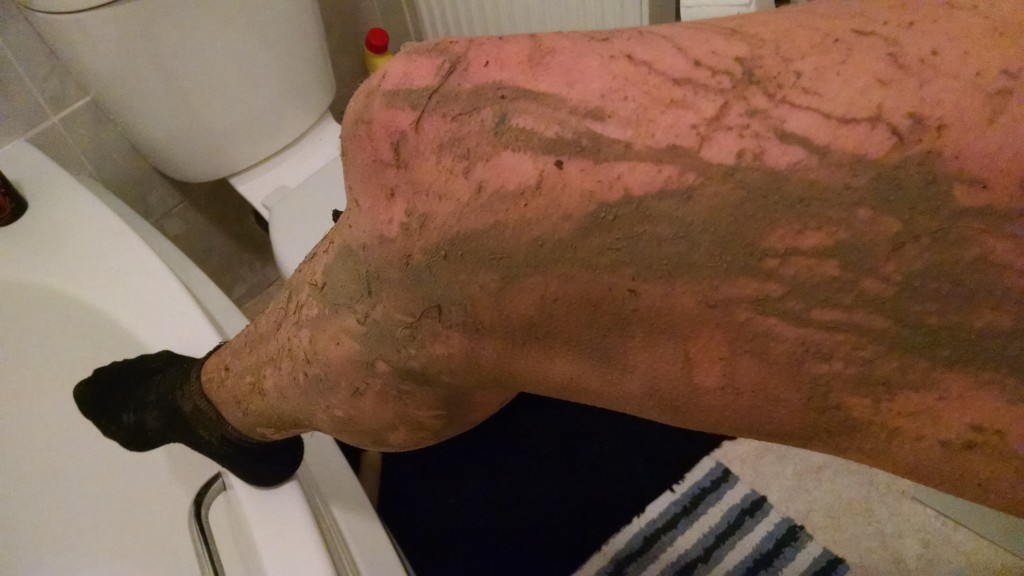 Kev ran with me at Shires and I had such a great race that I began looking to see what my next challenge should be.  I knew I would never be able to go a huge amount faster, but I could still go a huge amount further, so that was the path I decided to take.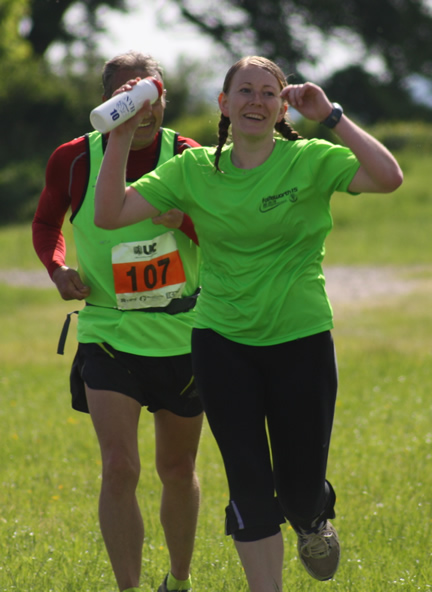 After entering a competition to win a place on 'Operation Ultra' with Women's Running, I was amazed to find that I had been shortlisted, and eventually won the place at Dusk 'til Dawn – an overnight 50 mile race in the Peak District.  I don't think there is really an easy way to start running ultras, but I'm pretty sure I picked one of the hardest routes possible!  I was so grateful of the place through the magazine, and learnt loads about myself and my running along the way.  A lot of it coming down to just how stubborn I can be when it comes to not giving up!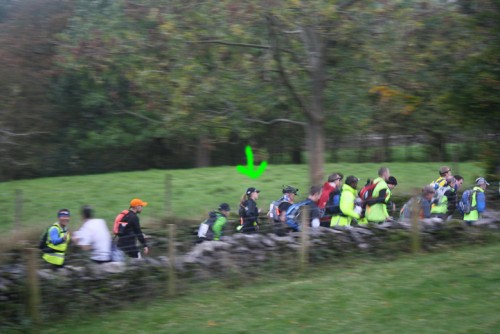 At mile 32 the hill fog descended and I ended up running 40 miles and ending up back at the same point, making it impossible to reach the next checkpoint in time.  I was disappointed but determined and returned the following year, having first gotten a 70 mile race under my belt!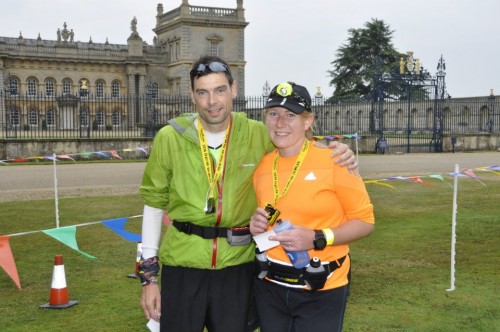 The Grim Reaper 70m was entered last minute.  I had intended on entering the 40 mile distance but when Kev (Yep, him again!) pointed out that I had 26 hours to complete the event, and that another, much larger runner from the club had intended on running the 70 miles – 'if he could do it then so could I' – I was easily swayed and my finger hit the mouse to select the 70 miles instead.  My first 70 miler was one of the hardest and most challenging things I have done to date, but I did it, and when I finished, I had then run the furthest out of all female runners in the history of our running club.
Notice, I said first 70 miler…!  Initially wanting to attempt 100 miles this year I knew I would still be so far away from making the cut offs – it would be heartbreaking to be pulled at 80 miles into a race if my body was still fine to keep giving!  Instead, I decided that my goal should be to improve on my time over 70 miles.  As tough as the race had been in 2014 it was easy in 2015.  I knew what to expect, I knew what to eat, how much to drink, how to approach the checkpoints…I took more than 3 hours off my time, finishing in 18h 49m 15s and was so happy to sprint towards that finish line knowing I had run a smart race.  I had loved every second of it and ran so strongly.  I genuinely was very proud of myself that day.
My big bug bear has always been the marathon distance though.  Mablethorpe Marathon a fortnight ago was run in 5h 2m 58s.  Despite being my ninth marathon (seven of which were on road), and having increased in both confidence and experience over the past three years I just could not get under the 5 hour mark.  I always crash and burn in the second half, or something happens, or conditions aren't suited to me.
It wasn't until my tenth marathon yesterday that I finally managed to get under that elusive 5 hour barrier!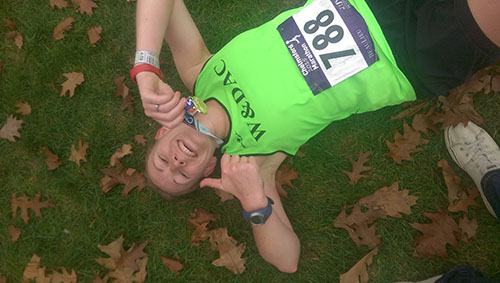 What is your running story?