In my day-to-day life I love sitting down at the kitchen table and filling out questionnaires with my personal responses to the questions.  I had loads of forms and questionnaires to fill out when we moved house in the Summer but I haven't filled any online ones out in a long while, so I decided to have a go at filling out the questions I spotted on Laraine's World the other day.
Would you rather run along a beach path or on a mountain trail?
A couple of the sections of the Gower Marathon course are run along the beach and I found that not only was this incredibly draining on my legs, but it seemed to go on forever!  I really struggled with the lack of changing scenery and the far end of the beach seemed to disappear off into the distance for far too long before we reached it.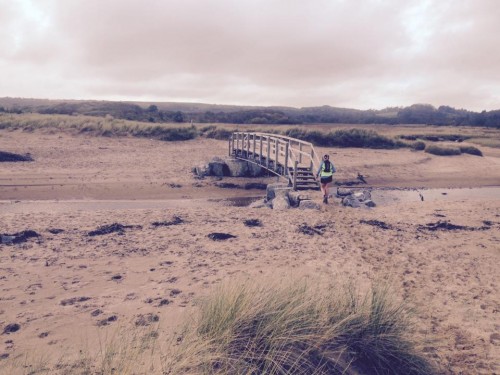 In comparison, I adore the up and downs of mountain trails.  The not knowing where to put your feet and narrow tracks where you often have to squeeze in to let other people pass on the route.  Lots of twists and turns in the trail keeps things interesting for me.
If you could choose the flavour of Gatorade at your next race's aid stations, what would it be?
The only time I have ever tried Gatorade was at the Milton Keynes Marathon earlier this year.  It was horrible though – really, really sweet and sickly.  It tends to be Lucozade that we get offered at races in the UK.  Although I used to religiously take a bottle of cherry flavoured Lucozade out with me during training for my first half marathon, I much prefer knocking back a nice cold glass of water now.  Or lemonade nuun…that I could drink all day!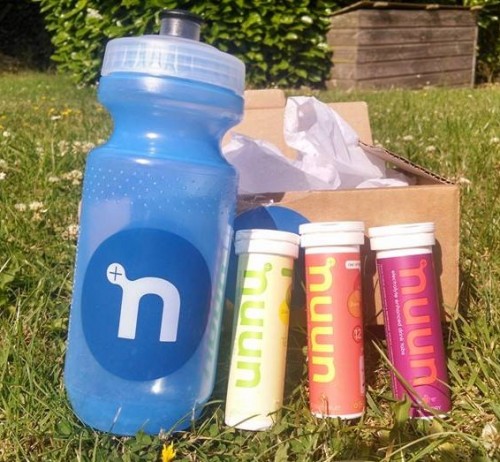 If I gave you a £100 gift card to a running store, what would be the first thing that you would purchase with it?
Can I be really boring and say trainers?  Trainers are the one item that I find myself constantly needing to replace as I run so many miles.  It just feels like I'm spending stupid amounts of money by upgrading my trainers a couple of times a year though, when I'm still wearing the same pair of work shoes that I have done for years!  I do need new road trainers now, and know that I can't go too much longer before I run the risk of injury but something in my head shouts out that £120 on a new pair of trainers that I will wear for less than a year isn't the most economical of purchases.  I will man up and put my hand in my pocket at some point in the near future though.  Potentially after my birthday next week.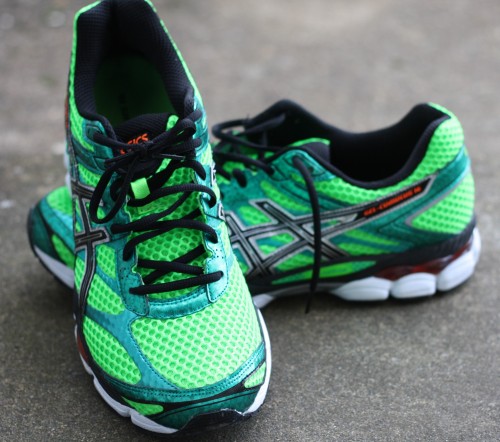 Do you prefer to follow a training plan or wake up and decide then how far and how fast you want to run?
My views on this change all the time!  As much as I love just waking up and heading out on a run, or joining in with impromptu planned trail sessions that others put on at the weekends, I know following a plan gives me structure and ensures I tick off the required sessions when I have a goal in mind.  I think following a plan so closely in the build up to Mablethorpe/Chelmsford marathons this year helped me to achieve my goal.  I don't like to feel restricted for too long when it comes to my running and it helped that this time I was only following a plan for 8 weeks after having run Grim 70m in the Summer.  Any longer and I fear I would have lost my focus a little.
Would you rather start your run with the uphill and end on the downhill or start your run with the downhill and end with the uphill?
I think I would probably prefer starting on the downhill and ending with an uphill as it often takes me a couple of miles to get into a run and begin to push it.  On club nights I usually find myself starting at the back of runs, but as the session continues and my body feels fully warmed up, it is capable of giving a bit more and I find it easier to move past the other runners out there.  Why burn up all your energy at the beginning, when you can enjoy a nice long downhill and ease into the session that way instead?!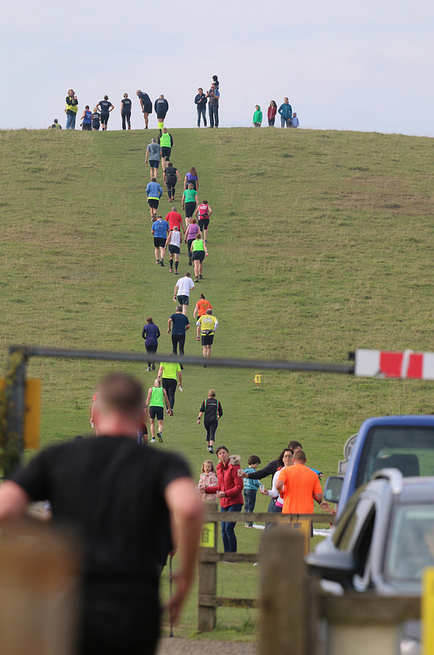 When you can't run, what type of cross-training do you choose to do?
Is sulking a form of cross-training?!  Haha!  I occasionally swim, although the faff of swimming, showering and changing at the pool tends to put me off.  I often use PayAsUGym* to make the most of my local gym and use the bikes or cross-trainer while I'm there.  Earlier this year when I was injured I bought a cross-trainer, and although not in any way as enjoyable as running, staying at home and catching up with episodes of Eastenders whilst on the cross-trainer beats having to travel to the gym for a workout and be around other people when I'm so grumpy!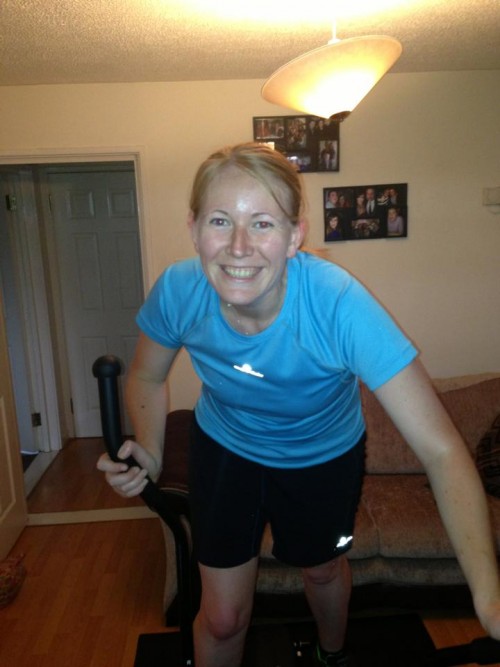 What is your preference—> Out and back, point to point or loop runs?
I never like out and back courses, and have always prefer loop runs.  They're just more interesting I find.  Point to point routes are OK, but how do you get there to begin with?!  Last year, there were a couple of times where I travelled part-way with Dan in the car on his way into work in the morning.  I would then get out and run the 20 or so miles back home again with some spare change in my pocket to buy some food on the way!  I suppose with a point to point run, you don't have the option of giving up or cutting it short.  You have to get there one way or another!
If you could recommend ANY running related item to a new runner, it would be a—>
Other than the essentials of trainers and a running bra, I would recommend a Garmin.  It is so satisfying to look back at your data and see where you have come from and how much you have improved.  I found my Garmin very motivating when I first started running.
Do you ever see any wild animals while out on your runs?
I've spotted several deer or muntjacs out on runs and I usually see rabbits.  We get quite a few herons and birds of prey round this way as well.
Ever gotten lost while out on a run?
I have gotten lost a few times when I haven't planned my route out in advance.  Repeatedly, when I head out for a run on my own I spy a footpath sign and it seems like a good idea to follow it to see where it takes me.  This is never a good idea.  One footpath leads to another, and before you know it you end up miles from home with no choice but to retrace your footsteps all the way back to where you came from.  (See above point about not enjoying out and back runs!)
If you could have one meal waiting and ready for you each time you got home from a run for the next 30 days… what would that meal be?
Does a malteser Krushem count as a meal?  Because I could never get bored of those after a run!  😛  I try to keep them for after Summer long runs as that is when they are most satisfying – nice and cool after a sweaty long run session.  It makes me sad that the season I have set myself for Krushems is over for the year.  If I was to have them all the time though, I don't think I would appreciate them as much.  So long Krushems for another year!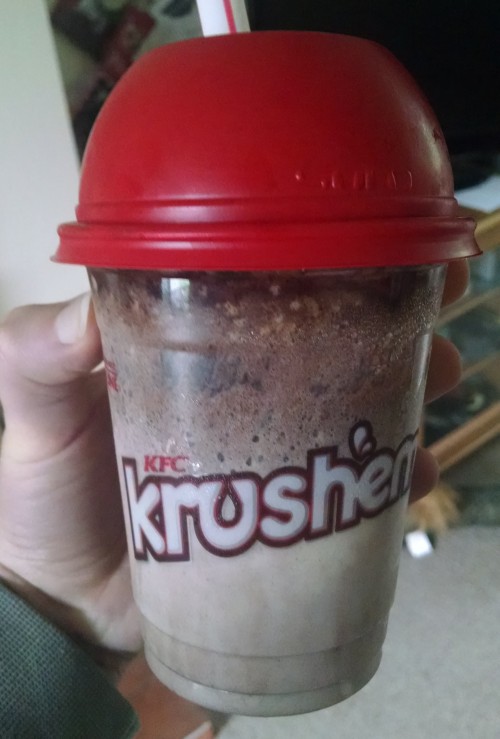 Capris or shorts… what do you run in most often?
I live in shorts.  Even now, nearly into November!  There aren't many race photos of me in existence where I'm not wearing one of my favourite pairs of blue Ronhill shorts!  I do have other pairs that I train in, and from time to time I pop on my Nike tights, (mainly if I'm feeling too lazy to shave my legs!) but I get warm rather quickly and appreciate how loose fitting and comfy these shorts are.  I own three pairs!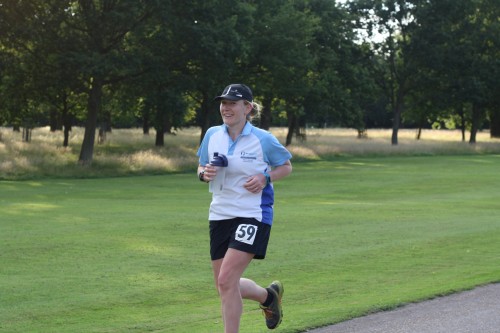 At what mile (or how many minutes) into your run does your body start to feel like it is warming up and ready to go?
Probably 10-15 minutes into a run is when I feel suitably warmed up and ready to start pushing things a little harder.
What do you do with your key when you run?
I put it in the back pocket of my shorts unless I am running at the club.  On a club night we leave all of our car keys in a box which is locked away during training hours.  Apparently once,-several years ago-a group of club runners had taken off their jackets and left them by a lamppost whilst they completed a series of speed reps on the outskirts of town.  A group of cyclists stopped by and they had a brief chat with the runners, appearing interested in joining future training sessions.  The runners commented that they met each week at the Old Grammarian's sports field.  The cyclists thanked them and continued on their way.  At the end of the running session, the runners returned to find keys and phones missing from jacket pockets, and cars no longer where they had left them at the sports field!  Lesson learnt, and our keys now get locked away each week!
If you could relive any race that you have done in the past, which one what it be?
I am really struggling to answer this question.  There aren't very many races that I haven't enjoyed.  I could answer it one of two ways – which race would I most like to relive because I had a fantastic experience?  Or which race would I like to relive because I would change the way I approached it, or the decisions I made on the day?
I'm not sure I would necessarily like to relive any of my fantastic experiences to be honest.  I blog about my races, and this serves as a reminder to how I felt on race day.  Whenever I re-read old posts I find myself back in my shoes on race day and feeling just as I had on that morning/end of the race.  I felt so elated at the end of the Grim Reaper this Summer, but I'm not sure I would want to live that exact race again.  I'm not sure I am going to race it again at all to be honest.  I did what I set out to achieve and my memories of the day are great ones.
If I was to relive any race to change the way I approached it, it would probably be Silverstone Half Marathon 2012, before I started blogging.  I was in the build up to my first marathon.  Long training runs were being run at 10mm pace and I had recently moved up to Group 4.  I felt invincible!  I wasn't, however, and still had loads to learn about my body and running.  Setting off at 9mm pace on a day when the sun just did not stop shining was not the best race tactic, and I quickly faded, having to walk during several of the latter sections of the course.  Not my finest moment!
What has been your biggest motivation lately to get out the door to get your run on?
I find that I don't often need motivation.  Sorry to all those who looked outside at the weather this morning and have already drawn a big thick line through their scheduled run for today.  It's raining very hard here in Northamptonshire at the moment and I'm still looking forward to my trail run this evening.  The muddier, the more fun it will be!  Just dress appropriately!
I just love running!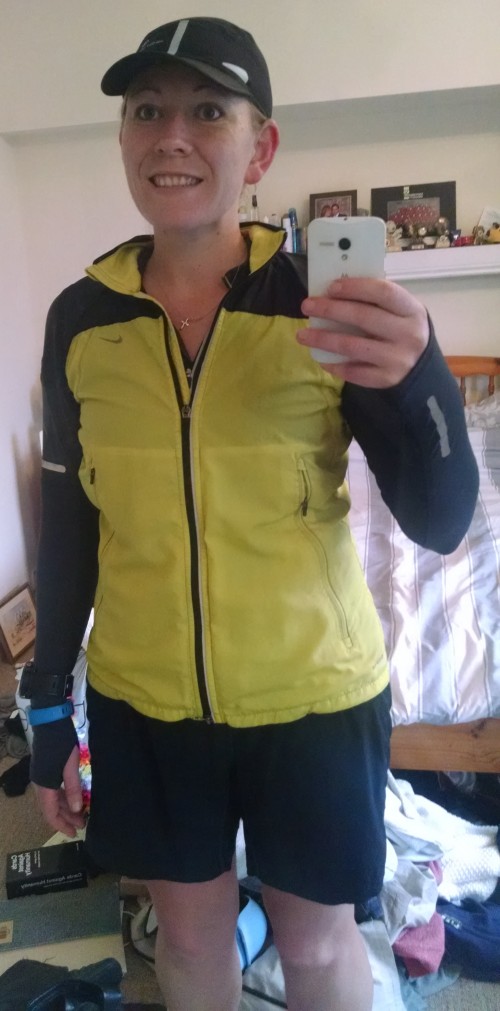 When you go for a run, do you leave right from your front door or do you drive somewhere to start?
I like to run straight from my front door, although if I am running with friends it usually involves a 10-15 minute car journey to reach them first of all.
When running in daylight—> are sunglasses a must or an annoyance?
I never wear sunglasses when running.  I often wear a cap (mainly to keep my head from getting sunburnt) and this helps with any glare from the sun.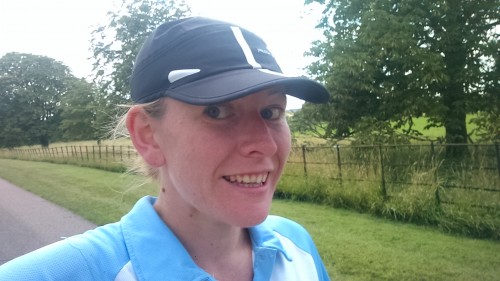 When you get tired, what keeps you from quitting?
Having a goal in mind.  Although I must have been exhausted by mile 62 of the Grim Reaper in August, I knew I had just overtaken the lady in third place and I couldn't help but think how great it would be to come home in third position that morning.  My body didn't even register the tired until after finishing the race!
* Referral link
Your turn: Pick a question above and let me know your answer!