A little while back, Ultraboy wrote a post about his favourite races and I struggled to think which of the 105 events I had entered since becoming a member of my running club I would choose as my favourites.  Earlier in the year I had put together a list of my favourite races for different reasons, but hadn't really focused on the event – instead, focusing more on my personal experiences at the events.  Ultraboy challenged me to narrow my favourite race events down by distance and this is the list I have come up with…
Obstacle Course
Gladiator Games – Running an obstacle course event had never really appealed to me before entering the 10k at the Gladiator Games.  Dan also joined me at the event and I couldn't believe it when we had to struggle through deep water up to our underarms within minutes of the race start!  We had such a good time though and there were loads of fab obstacles for us to tackle on the way round.  Not one to run if you aren't a fan of mud or are vertically challenged though, as that water was quite deep!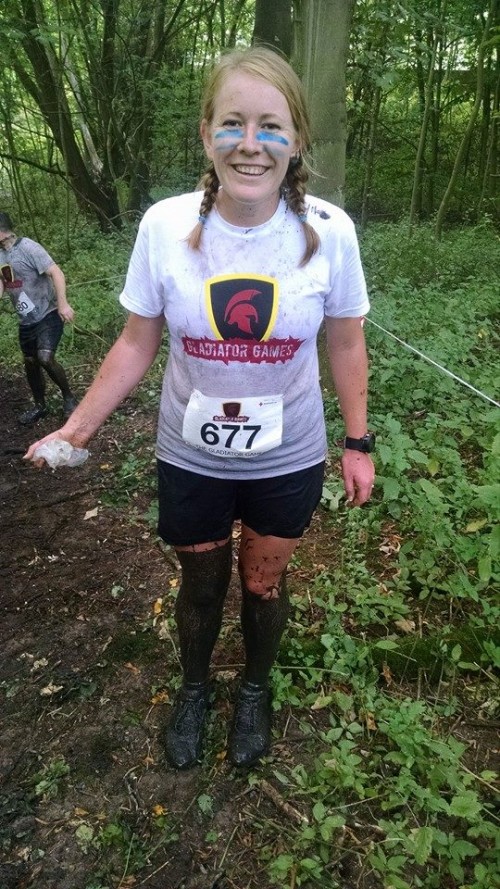 Timed
Conti Lightning Run – I think this probably makes my top three events ever purely because it is the only race I have ever seen sponges left in a trough filled with cold water at the half way point.  Best idea ever!  And one that I have adopted at many races since!  The Conti Lightning Run is held in Staffordshire, on a very similar route to the more well-known 'Thunder Run'.  (Or so I am told.)  The course is held over 10k laps and you have 12 hours to complete as many of the laps as you can.  There are hills, there is a wooded area, there are farm tracks…Quite a lot of variety over just a 10k loop to be honest!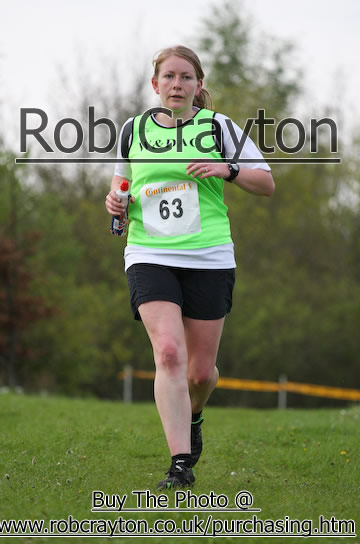 5k
Just like Ultraboy, I have to slot in a parkrun here, despite parkrun not technically being a race.  I'm not a lover of the 5k distance and it baffles me why anyone would ever pay to put themselves through serious discomfort for an entire race.  I love the friendly, laid back approach to parkruns and it is a very close toss up between Sheringham and Corby parkruns for the ultimate favourite 5k 'race' but I think Corby just pips into the lead.  The course is a nice mix of rutted tarmac paths, fields and it even heads through woodland (very briefly!)  This is where the sneaky sharp hill is hidden though!  With snacks at the finish, fab fancy dress themes and a medal for every Christmas day runner it has a real community feel to it and I hope to get there more often this Winter.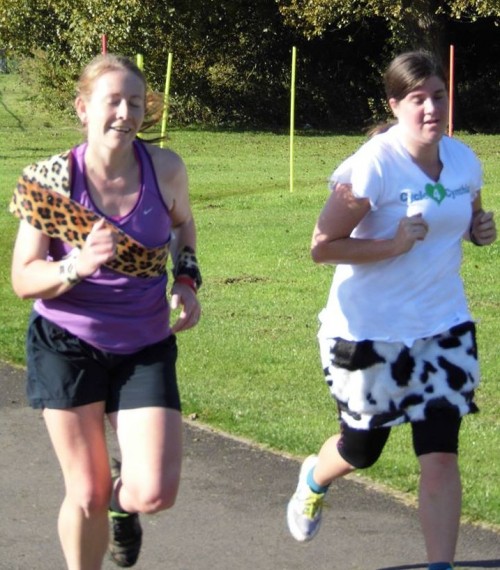 5m
East Midlands Grand Prix Blisworth 5 – Part of the EMGP Summer Series and one with a big change in elevation.  The first mile is a lovely downhill breeze…but then for the second mile you have to head back up that steep hill, past the support at the starting line and away again in the other direction.  I like a bit of a challenge though and I found it interesting to try and pace the distance appropriately, knowing the hill at the beginning!  This race only cost £6, and we got a biscuit at the end too!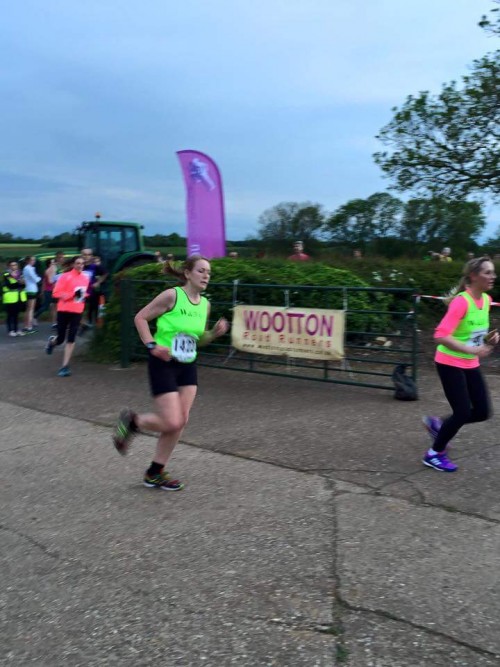 10k
Milton Keynes 10k – I like my 10k events to be fairly flat so that I can attempt to get into a good rhythm, and the MK10k is definitely flat!  Everybody always moans about the redways in Milton Keynes adding to the feeling of tired legs, but I have never minded them.  It might be slightly tougher for a couple of strides as you power up the hump, but they are always followed by a hump headed back downhill again!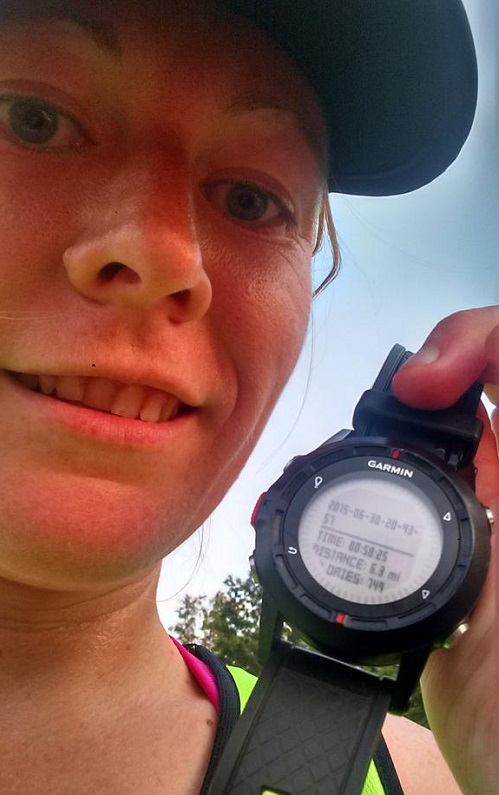 10m
Nene Valley 10 – I haven't raced this event again since I began blogging, so am going on memory alone here.  The course is another fairly flat one though, and run on two 5 mile loops around the outskirts of Peterborough.  The race was not overcrowded and for a fairly cheap entry fee we still received a water bottle for training at the finish.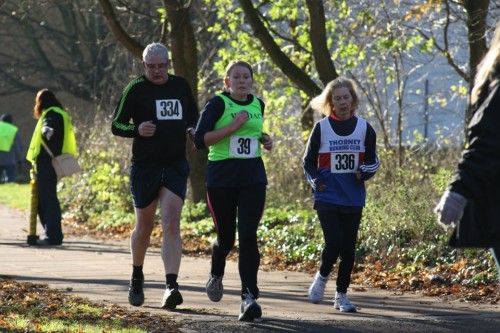 Half marathon
Royston Harvest Trail – As much as I like my short distances races to be fairly flat, I like my longer distance races to be mainly offroad and have plenty of challenging hills.  I can do hills, lots of other competitors can't! 😉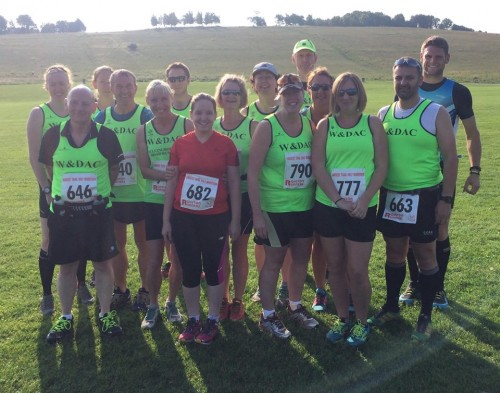 See that big hill behind us in the distance?…We run down that at the finish!  There is a bit of road on this course, but the route is mainly made up of grassy fields, farm tracks and verges along the side of fields, before heading through woodland whilst running with high knees to avoid the tree roots!  There is a beast of a hill less than a mile before the end though, so if you ever find yourself on the start line, be sure to save something for the finish!
13.1-26.2
Oakley 20 – It has ups, it has downs.  It has a super organised friendly marshal squad, and one of the most talked about hoodies of any race.  I wonder what colour hoodie we will get next year?…!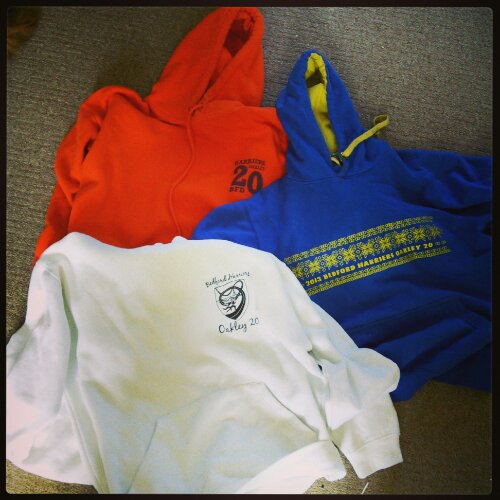 This is a two lap course run entirely on road.  The first lap is 12 miles, and the second just eight.  It always has a very supportive team of marshals out and about on the course, and running through the start just after the halfway point, and again a mile before the finish is a nice boost whilst out there.
Marathon
EnduranceLife South Devon Marathon – I love the marathon distance.  It is a distance that is challenging yet achievable for most runners.  I love that tactics and mental strength need to come out in force on race day, even more so when the distance is run offroad.
The South Devon marathon I ran at the start of this year was my second offroad marathon distance and really suited me as a runner.  Lots of the course was technical, and long stretches of running were broken up with tough climbs or tricky descents, really breaking the course into manageable chunks.  All of the EnduranceLife events are slightly over distance, and this one came in at nearly 28 miles.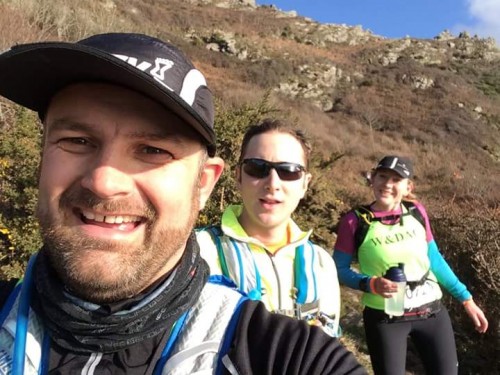 26.2-50
Shires and Spires – If you go back to run a race three years in a row then you can be pretty sure that it's a good one!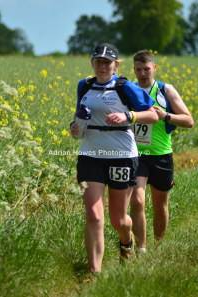 Shires and Spires is ideal for a first ultramarathon.  I am biased, as it was my first and I fell in love with the route, which is fairly local to me.  I ran multiple recces of the route before race day, but didn't need to, – runners are issued with a map which is fairly straight forward to follow.  The marshal stations are regular and contain plenty of food.  I tend to know most of the marshals at each checkpoint, with the Race Director of Go Beyond being a member of my club, W&DAC.  The course again, contains some fairly challenging hills.  There is a larger proportion of road on this course than you first think – with it probably almost ending up an even 50-50 split.  One to watch for the heat though, as the event is run on the first weekend in June, and it has almost always been super hot!
50+
Grim Reaper 70 – A fantastic course for someone wanting to test the waters over a slightly longer ultramarathon distance.  The Grim is a lap course with each lap consisting of ten miles.  Each lap loops back past Grimsthorpe Castle, next to the campsite, meaning you do not need to carry all supplies round with you at once.  Ideal for runners who have only run 'baby' ultras in the past and are not used to carrying all supplies at one time.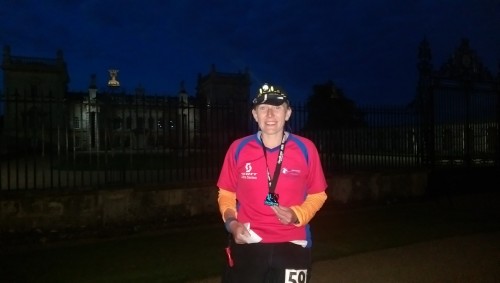 So there you have it, if you are in the area (I live on the border of Cambridgeshire/Northamptonshire/Bedfordshire, so most of the races I enter fall within these counties) and are looking for a new race of a certain distance to try, have a go at one of these and let me know what you think!
What have been your favourite races over certain distances and why?…