After returning home from Corby parkrun on Christmas morning, it was very much go-go-go in our house.  I had offered to host Christmas for the first time and we had Dan's parents, Great Aunt and Nan joining us for dinner.  Luckily they were running slightly late and then hit a little traffic on the A14 so it left me plenty of time to shower and change following the parkrun fun.  Dan's Great Aunt actually ended up feeling too poorly to make it, so dinner for six became dinner for five instead.
I had set the table the night before to save time.  In our previous house we had always needed to have our table on the smaller size setting and pressed against the wall in the corner of the lounge so that we could squeeze by.  In our new house, we have a separate dining room and I had so been looking forward to being able to host dinners!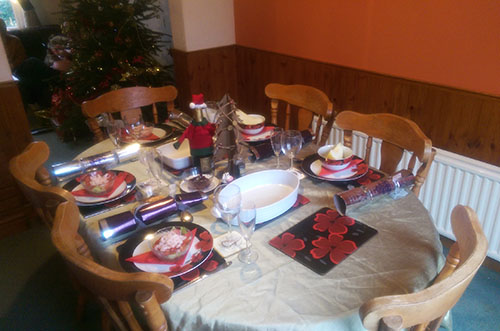 Excuse the horrific bright orange and pine walls in our dining room.  Annoyingly, despite putting a lot of work into the upstairs rooms, due to waiting on a plumber we haven't yet been able to start the larger task of the downstairs rooms just yet.  These are the ones that people actually see though!
Dinner was timed to perfection, and our guests sat down for starters just before 1pm.
Do you like the little Santa outfit I found in B&M for our Champagne bottle?!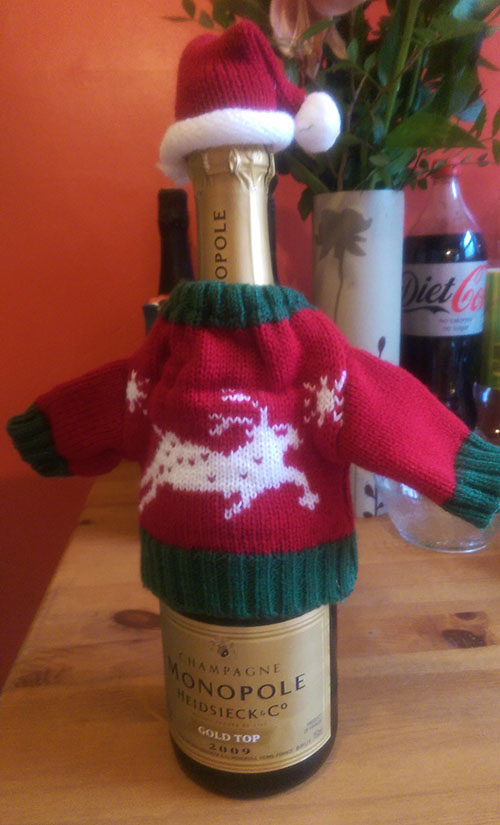 I don't actually like turkey, but of course, the best bit about Christmas dinner is all the veg anyway…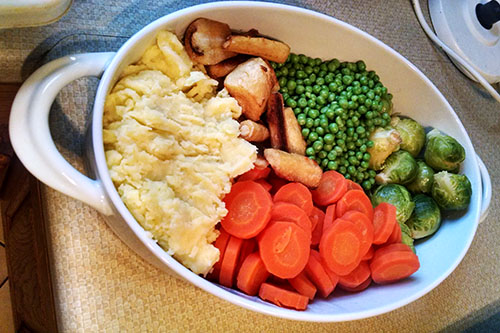 After dinner we moved into the lounge where it was time to begin opening the presents.  When I still lived at home, one of our family Christmas traditions was that we always opened up our gifts together in the afternoon, after having eaten Christmas dinner.  I had explained to Dan that when we had our own family I wanted to keep this tradition, although Dan really wasn't sure about that at all.  Turns out, we both now totally understand why presents were opened in the afternoon and not in the morning.  Christmas dinner cooking takes over all time in the morning!  Well, it did when it followed parkrun at least!
I had some awesome presents, both running and non-running related which I'm sure will pop up on the blog over the coming weeks.
I have tested out a couple of the running items already though…my new running cap with inbuilt light…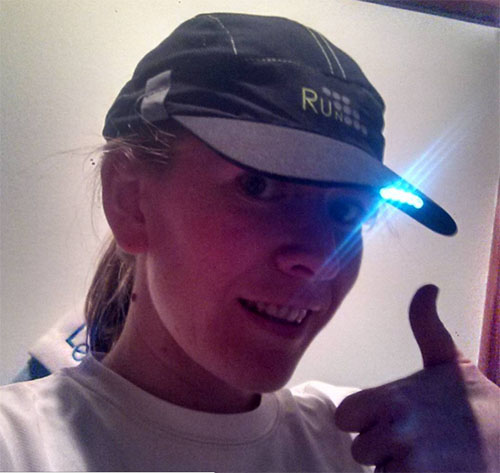 …my new compression socks…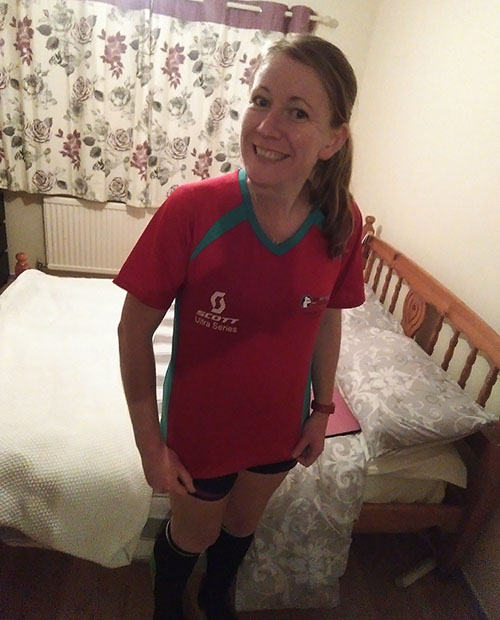 …and my new parkrun barcode band…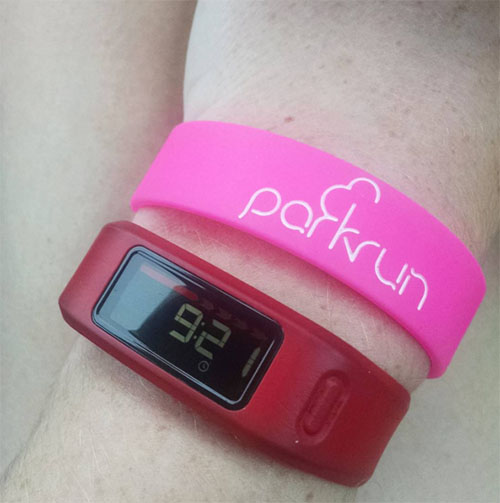 …which I wore on both Christmas morning and also on Boxing Day morning, when I headed over for parkrun number 2 of the week – Bedford parkrun.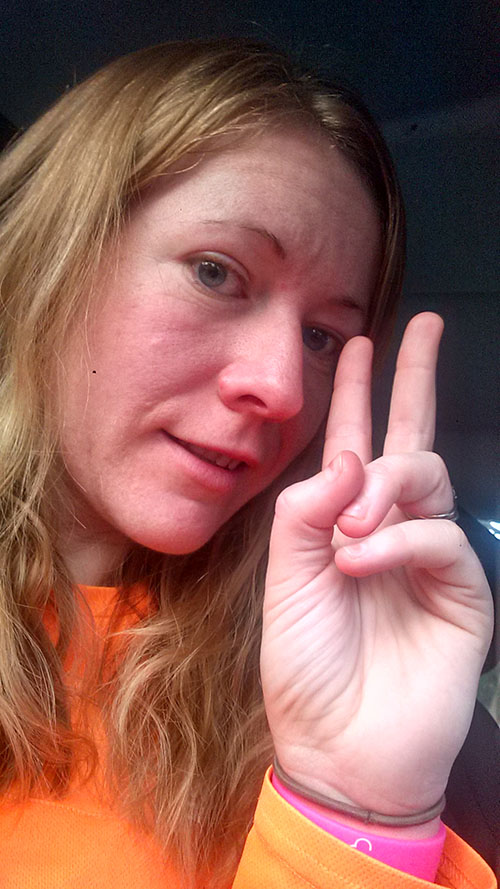 I have only run the Bedford course once before, back in August.  I had no intentions to run the course quickly by any means, but hoped to remain consistent and tick off another parkrun – parkrun #40.
I had started off too far back in the pack of runners.  Bedford isn't a course where you can really spread out at the beginning, as the track follows narrow footpaths around the edges of the park, with some more enclosed sections as you run between the edge of the park and the pond on the inside.  After a few hundred metres, I quickened my pace slightly and spurted up along the inside of the runners on the grass verge, through the mud.  Turns out other parkrunners aren't too fond of mud so I used it to my advantage!  I found my place in the pack and settled into a rhythm again.
I was wearing my heart rate monitor for the first time since switching to my new Garmin 310xt at the end of October.  I had intended to set it up to display my heart rate before setting off on the run, but had bumped into another runner from my club when I arrived so ended up talking as I walked down to the start line instead.
There were several children out on the course, including one that looked no older than four, who was picking his little legs up really high to try and keep up with what I presumed was his Mum.  There was also a young boy who came past in a 100 parkrun t-shirt.  I have a lot of respect for any parkrunners that have completed 100+ of the runs, but double the respect when it is a child who has completed that number of runs!
In the end, I was very consistent and my splits were as follows: 9:05, 8:56, 9:12, nubbin (0.1m) at 7:41mm pace.
Garmin time: 27:57
Official time: 27:58
Position: 156/289
Gender position: 35/110
Age category position: 6/13
Do you keep any family Christmas traditions since leaving home?
What is your favourite Christmas meal item?  I think mine has to be the roast potatoes.  All of the ones I cooked disappeared this year so I must have done something right when it came to cooking them!