Over the Christmas holidays I received an email from Strava to say that two of my pairs of running trainers had reached the 500 mile guideline for miles that I should run in them.
I do track my runs pretty religiously on Strava as I think it is a great tool.  I also still use Garmin Connect, as I think the times and paces displayed there are closer to what I am actually running.  For some reason, Strava always assumes that I want just the time I am running to be calculated, not any time spent walking, moving slowly or any rests at aid stations in a race.  All of which frequently happen as a trail/ultra runner.  Strava appears to be much better with the social side of running and it is easy to follow, like and runs my friends make.  Strava shows up whether or not any of my runs have been with other Strava users, and on the fly-by part of the site it also displays whether or not any other runners ran close by whilst I was out on my run.  Whether I saw them or not!  This makes for finding out some great new routes in my area!  I also think the shoe miles which you are able to log for each run is a great feature to have.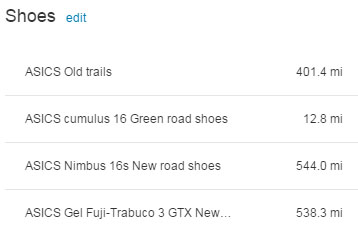 Unfortunately, both pairs of running trainers I purchased/had bought for me this time last year have topped the mileage I'm supposed to safely run in them without incurring injury.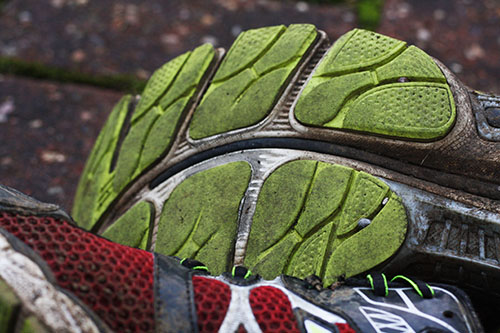 You can really see in that photo just how much the tread has worn town across the ball of my foot.
Fortunately, this, combined with the birthday money I was given specifically to put towards new running trainers back in October, meant that I had a great excuse to buy some new shoes over Christmas.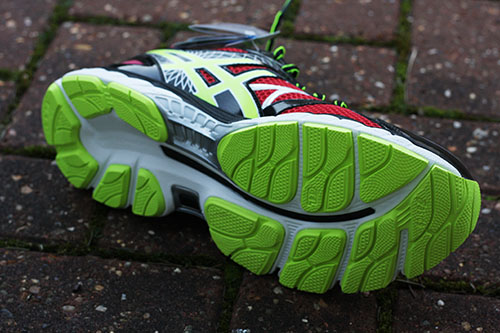 Just look at how super shiny they are in comparison.  And how much tread is on the bottom of those shoes.  I am always very wary about overusing my shoes and ending up injured.  When I first put my new pair on last Winter, I can remember them making my feet feel so springy out on a run.  Not so much after 544 miles though!  At least, if I am getting through my trainers at round-a-bout the same time each year, it means I will always be able to stick them on my Christmas list!  😉
My new trainers are the exact same model of shoe, in the exact same size.  (If something works, why change it?!)  The Asics Nimbus 16s.  I don't understand how my old shoes appear so much smaller though?…Any suggestions?!  Did they shrink to fit my feet?  I do wear massive flipper-feet-sized shoes.  *cough* size 10.5 *cough*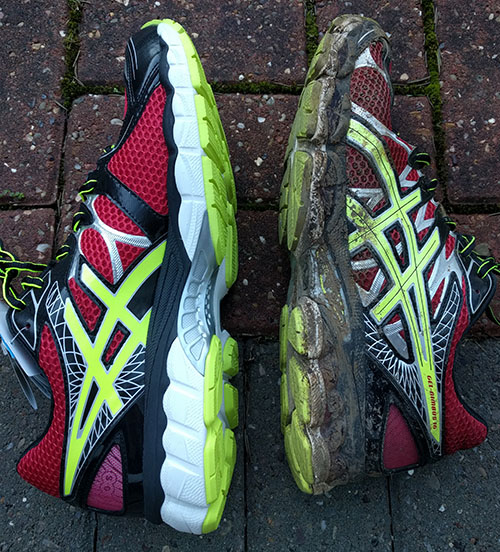 I like to have a couple of pairs of trainers which I can rotate, especially during the wet Winter months.  There have been a few days I've had to head back out on a run in still-soggy trainers, even when I'm rotating two pairs, and that is never nice!
I'm less strict about sticking to the 500 mile guideline when it comes to trail shoes, as I think often it is the impact of the tarmac surface which causes trainers to wear down quite as quickly as they do.  I shall continue to rotate my two current pairs of trail shoes for a little longer, even though the trail shoe sale at Sportsshoes has been calling me just lately…
I shall relegate my old Nimbus 16s for gym/cross-trainer work.  No longer fit for running on the road.
How often do you buy new running shoes?
How many pairs do you own?