It has been nineteen days since I last posted, and probably about the same amount of time since I last properly sat down and read a blog.  Life has really been rushing by at 100mph lately and although I've really missed checking in and capturing moments of my life each week, I have so appreciated the extra time that not blogging and not reading blogs has given me to enable me to do nothing mark a million ten sets of coursework each for one hundred and seventy students over the past nineteen days.
Friday was coursework deadline day for my year 11 students, and it marks the end of a long period of 3:45-4:15am get ups for me.  It takes on average somewhere between 15-30 minutes to mark each student's folder and as I joined the school halfway through last academic year I was gifted six sets of lovely year 10s, of varying ability.  Fine as year 10s, but when the pressure mounts and coursework deadline looms it turns out agreeing to take on those 170 students through to year 11 is the same as signing your life away, and almost every waking moment is spent marking, remarking, updating marks for parents and creating individual ticklists for students to ensure they know what is missing from their folder.
My life for the past three weeks has been a constant cycle of:
Set a ridiculously early alarm (usually about 4am)
Drag myself downstairs to try and wake up a little with some hot porridge
Let Bella have a drink from the bathroom tap (awful habit!) before allowing her to curl up on my lap in the office (and dry off a little!)
Mark until 6am
Shower and rush around like a crazy person to make sure I have everything I need for the day
Get chauffeured to school (thanks Dan!) whilst catching up a little with emails and social media
Mark until kids start arriving (approx 8:15am)
Teach until breaktime
Have kids in for detention
Teach until lunchtime
Have coursework catch up kids in
Teach until 3pm
Mark until Dan picks me up at 5, or help any students that have stayed behind to work on their coursework.
Get chauffeured home from school (thanks Dan!) Too tired to do anything on the journey home though!
Cook and eat tea
Mark until bedtime (often quite late)
Dan's 89 year old Nan was also rushed into hospital three weeks back, following a series of severe angina attacks.  It has meant that some evenings Dan and I have also slotted in the two hour journey over to Wolverhampton hospital where she is staying, visited her for an hour, before heading home again.  Luckily, Dan has done the driving so I have been able to catch up on a little sleep during this time.
One day I even somehow managed to sleep through my alarm going off every 5 minutes from 4:30am right through until nearly 6:20am!  I knew that I had been pretty tired the evening before so had allowed myself a later alarm time, but still managed to sleep through the alarm going off for nearly two hours!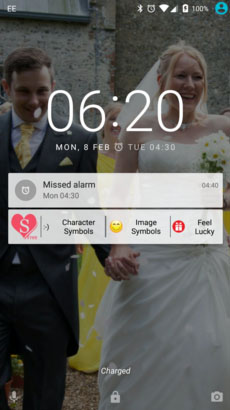 As you can see, I haven't had a lot of spare time just lately!
This weekend, I am not marking.  I am having the weekend off.  Other than a baby shower yesterday afternoon, I have no plans apart from catching up with some TV series, seeing a bit of Dan (we're heading out for a nice meal this afternoon), probably catch up on a bit of very neglected housework, have a serious blog-reading-binge, write a few posts myself and get a couple of runs in.
Even the last few weekends have been fairly busy for Dan and I.  I've headed back to Norfolk to meet a friend's new baby for the first time, I also ran at both the Thames Trot 50 and the Charnwood Hills fell race.  All posts to follow this week hopefully.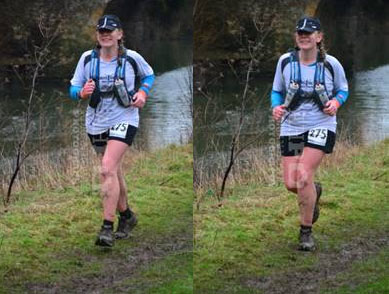 Despite this coming week showing as a half term holiday in my calendar I have resigned myself to heading in to school from 7-5 each day as per my usual working week in order to mark all coursework on the official qualification submission sheets and catch up a little with the classes that I have neglected in the build up to the deadline on Friday.  On the plus side though, my alarm will be set for no earlier than 5:45am and I will not be bringing work home with me this week.
…Roll on the Easter holidays!
So tell me, what have I missed in the last three weeks?
What is the first thing to 'go' when things get a little busy for you?