So it turns out that parkrun organisers enjoy April Fool's Day more than most.  Last year I enjoyed statuses on several of my local parkrun Facebook pages.  This year I decided to see if there were any other parkrun event organisers who had also got their imaginative thinking caps on for Friday.
Here is what I found…!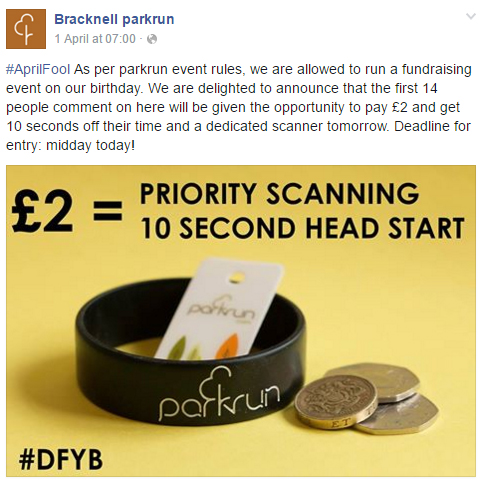 Link to the Lirpa Loof video on YouTube.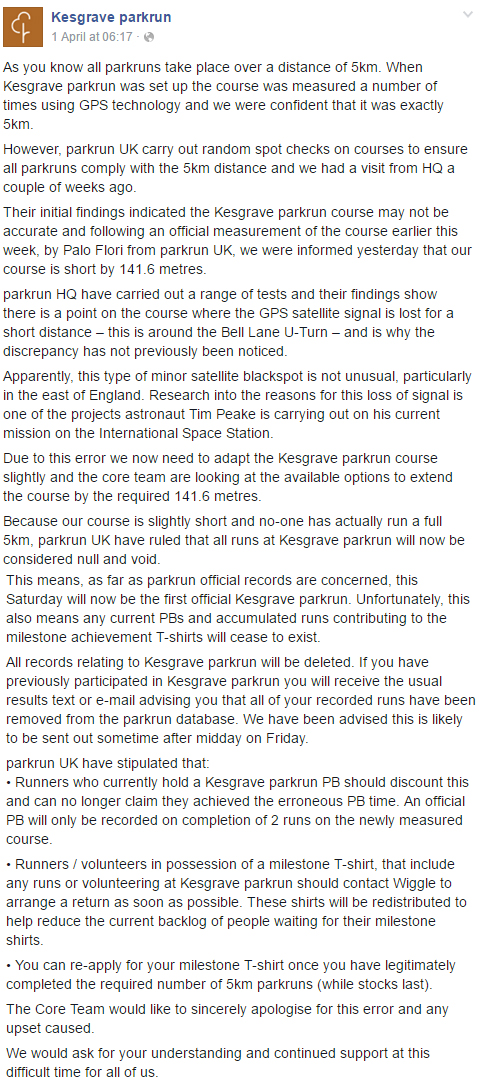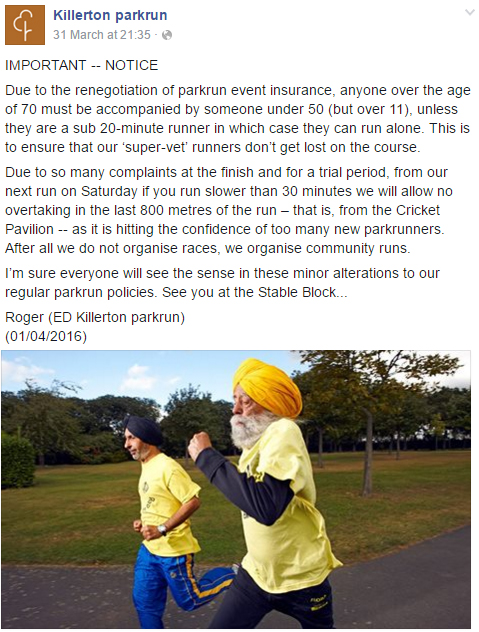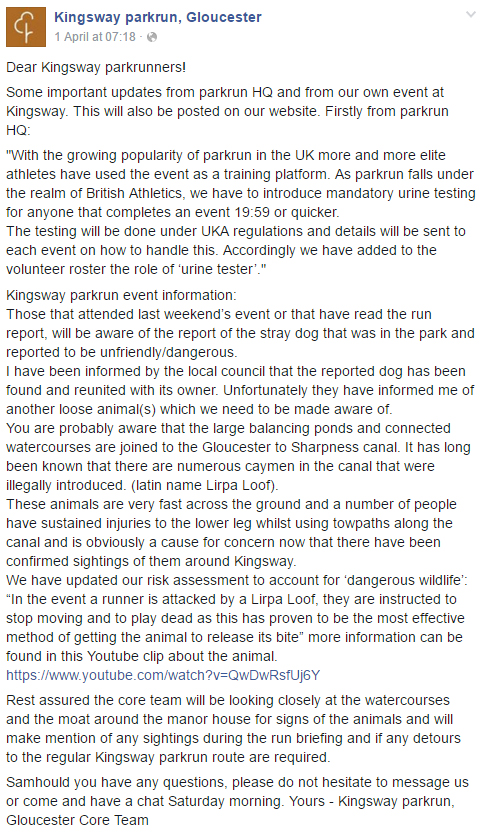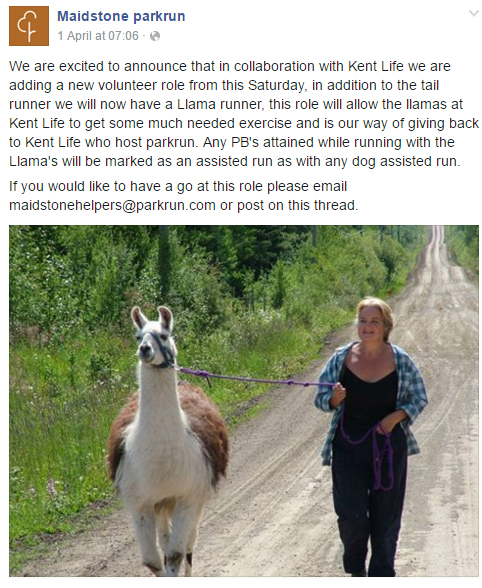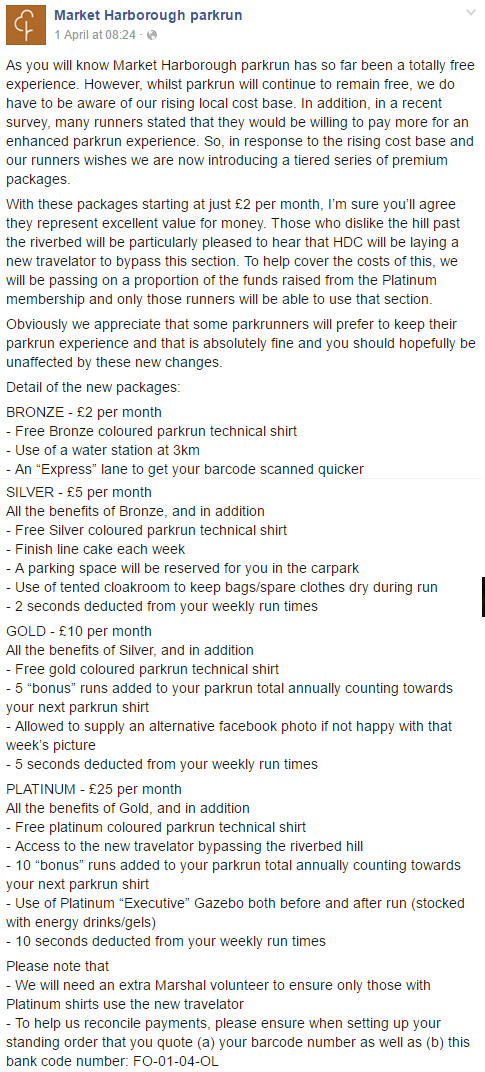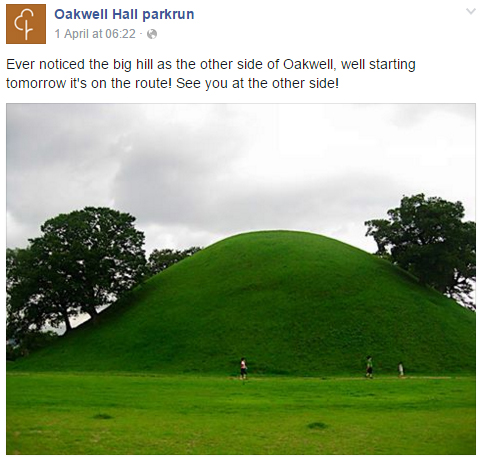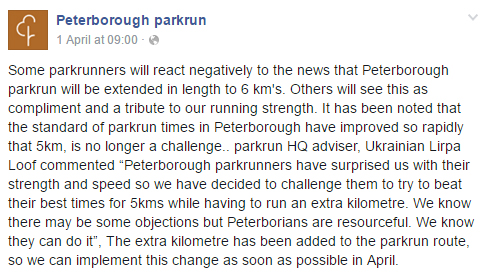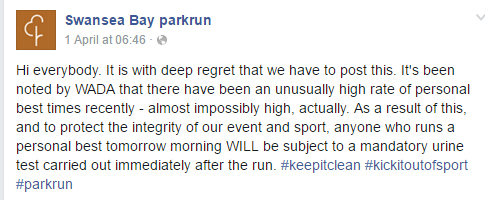 Which is your favourite from the above?
Did your local parkrun take part?
What are some of the best April Fool's Day pranks you've heard?  (parkrun or otherwise)