There's a marathon taking place in two weeks time.  There's a good chance that even if you have no interest in running you will still know something about this one.
A couple of the (non-running related) big Youtubers I follow seem to be running the event this year, articles keep popping up online and even Radio 2 featured an interview with Paula Radcliffe earlier in the week.
I was lucky enough to gain a club ballot place at the London marathon back in 2014.  I had been interested in running the London marathon since I first started running in 2011.  However, unlike for some it wasn't my dream race, or one I felt that I had to run.  I'd already run three marathons and an ultra marathon by the time I reached the VLM start line in April 2014.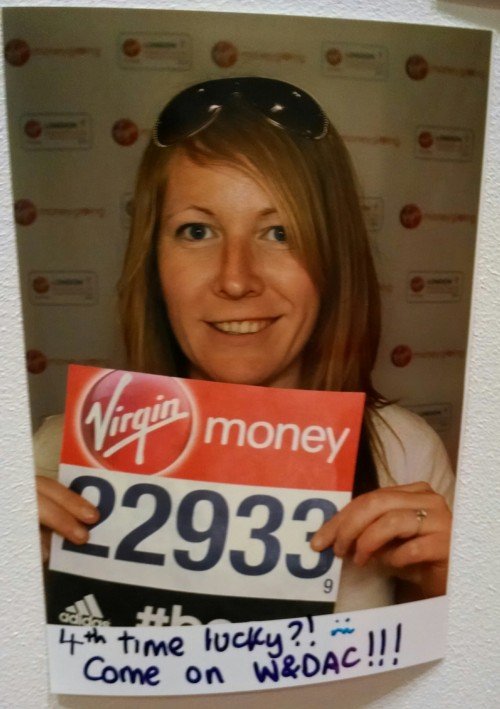 This didn't stop the barrage of questions coming from non-running friends, family and work colleagues who knew that I would be running the London marathon that year though.  You'll be surprised at how many people suddenly become interested when you drop into the conversation that it is London marathon that you will be running.  They've heard of that race.  That one is on TV.  The other marathons weren't real marathons were they?…Are they the same distance as the London marathon?…!
Last year for the first time, the Virgin Money London Marathon operated a new ballot entry system for entry to the event.  In previous years, the ballot opened on the Monday eight days following the race and remained open until 125,000 wannabe runners had entered their names into the metaphorical hat.  Last year though, the lottery system changed and the ballot entry system remained open for five whole days, meaning that in total, 247,069 wannabes were in the hat ready for the draw to take place months later for even less places in the race.  The VMLM website states that this change was made to reflect the large number of people previously unable to enter due to 'religious holidays, shift work, family commitments and other reasons'.
In total, there are 50,000 places issued for the race each year.  (Apparently just 35,000 of this number make it to the start line on race day for one reason or another.)  This number is not made up purely of ballot entries though.  The number also accounts for the high number of charity entries, elites and the ever growing list of Good For Age (GFA) and Championship start runners.  Basically, your chances of getting in through the ballot are very small indeed.  Allegedly the quality of runners we have in the UK has increased substantially over recent years and so a few years back, the GFA guidelines were tightened further.  As a result, I would now need to achieve a separate marathon time of 3h 45m or faster in order to qualify for a GFA place in London.  Probably not entirely impossible.  I'm sure if I worked bloody hard and trained solely for one event I could cut my marathon times by a large margin, but I would very definitely have to sacrifice a lot to get there for my current starting point!
I won a 2014 place through my running club ballot.  Every affiliated running club in the UK is issued a number of ballot places dependent upon the number of runners in their club.  In the past, our club had always been allocated four places, but last year, despite membership numbers increasing, we were offered just three.  Each club seems to lay down their own rules when it comes to entering for a chance to win a place for London.  Our club grants one entry for each member who has been so for a minimum of a year, followed by a further entry if you marshal or run at our club Summer race, the Welly 5.  A third entry can be gained by running enough races to score for WDAC in the local series, the Northamptonshire Road Running League.  I like that our club reward for supporting the club events, and also showing that you are willing to compete for the club.
When you've been in the running world a little while, you can spot the runners that seem to get a place in the London marathon year after year.  They're not fast enough for a GFA, don't appear to be raising any money for charity, yet have taken an entry for several years in a row.
There's an event near where I live called the Colworth Marathon Challenge.  I ran it for the first time last year and loved it.  The concept is that you run a marathon over the three days of the weekend.  Five miles of road on the Friday evening, a trail 8.1m on Saturday lunchtime and then topped off with a trail half marathon on the Sunday morning.  It's a great event with fab support and several of our club take advantage of the free camping in the grounds for the weekend to turn it into a proper party event!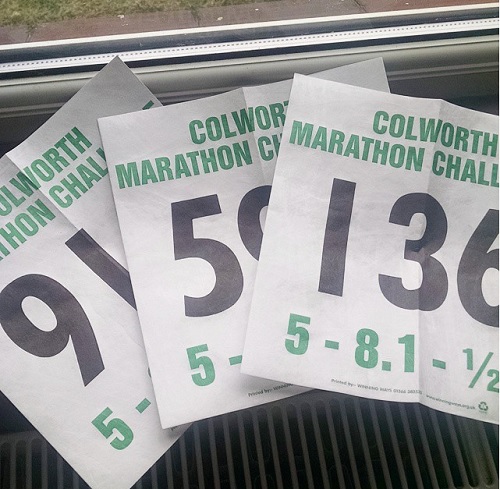 Results are published for all three events, but then also for the Marathon Challenge with a cumulative time.  Although not being an actual marathon, it seems that VMLM have been accepting these times for GFA entries unknowingly.  Although some of the route for Colworth is off-road and rutty, – running a marathon over three days, with time for rest, recovery and lots of food inbetween is in no way the same as gaining the same time as running a genuine marathon in one day.
Something that really winds me up is when people swap numbers for large events.  Lots of smaller events offer to let you transfer numbers, as Race Directors don't want to see places go to waste.  Injuries, pregnancies, and all number of other things can happen between entering and race day.  It makes sense to allow runners to transfer numbers at smaller events, as long as updated ICE numbers and medical details are given.  In a balloted race though, this cannot be an option.  It would be unfair if you gained a place in the race just because you had fast (or lucky/unlucky!) friends.
In one of the Facebook blogger groups I'm a member of, a link was recently shared to a post talking about an American blogger who has been banned from Boston following an initial donation of her race bib to a friend and then using her friend's time to qualify for Boston the following year.  Have a read and let me know what you think.  I had a place for the Great North Run (another balloted event) back in 2013 which I wasn't able to run as it conflicted with a race scheduled as part of my Women's Running magazine win.  A friend asked if he could have the place and although the place was just going to go to waste otherwise, I was worried that something might happen, or that both him and I would lose our right to be able to enter future British road races, as threatened in the race pack.  I lost my place in the end.
At a recent local event, a runner known to our club had passed on their place to another runner, who then happened to win a prize for coming in 3rd in his age category, when in fact the person who had run in his place was not in that age category at all.  The poor person who thought they had just been pipped to the post and crossed the line in 4th should have gone home with a prize instead.
Anyway, back to London…
Cons – Having to apply a year in advance and, for the majority of runners, not finding out for another six months whether or not you have been issued with a place.  An expensive event when you total everything up, it also requires great planning by yourself and any supporters for race day to navigate where you and they should be and when.  You have to attend the race expo (or nominate a friend to head down with your ID) in the four days before race day, meaning that if you don't live in London you will be spending a lot of that week out that way!  Also, if you don't like feeling trapped, this probably isn't the race for you as for several miles your pace will be dictated by those around you.  The streets will be littered with unseen water bottles that you are often unable to miss, potentially causing injury and wiping you out in the very beginning.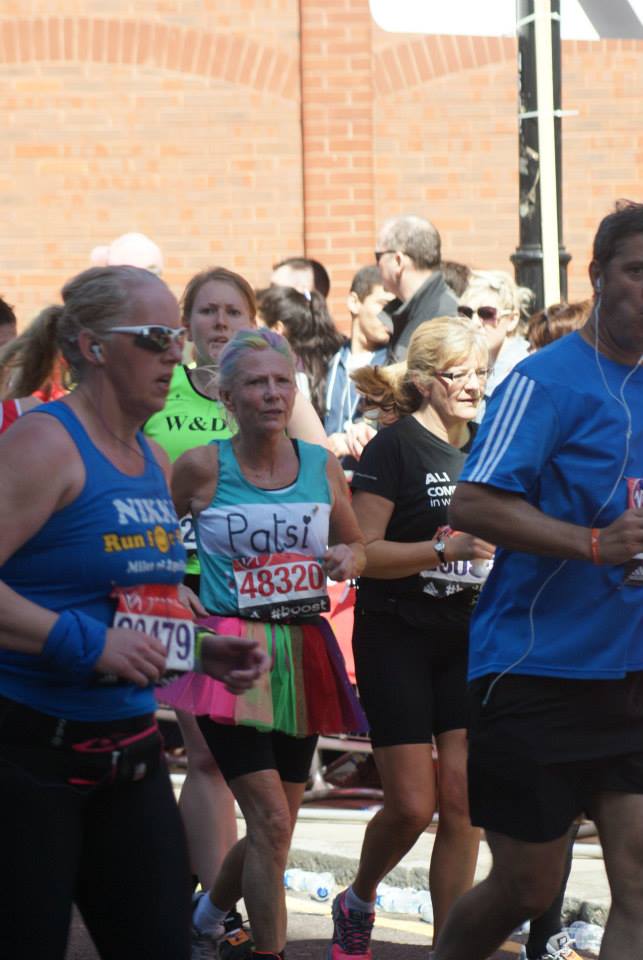 Pros – The atmosphere is amazing, the support line the streets for the entire course and there is a good chance that you will be able to spot some of the elites out on the course as the route snakes back on itself at halfway.  The race has 'status' from non-runners who will most likely spend the morning trying to look out for you (amongst the other 34,999 runners) on TV!  There are pacers available for a wide variety of finish times and the organisation is spot on.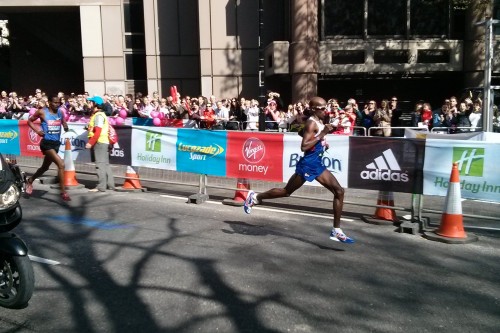 Although I loved running the London marathon and would love to run it again one day, if I don't gain a place in the ballot for 2017 when places are issued in October, I won't be too upset and I won't be going about an 'illegal' entry method to gain a place.  I am very excited to go down and support for a second year on the 24th April and I feel very lucky that I have been able to run the race when many others are still waiting for their lucky entry.  But there are so many other fantastic marathons out there for me to go and try.  Some for just a fraction of the cost and hassle that come with running London!
What has been your favourite marathon?
Have you run the London marathon?
Would you ever be untruthful in order to gain a place for a race?