School, (as it has seemed to do a lot just lately) has managed to get in the way of my running and blogging over the past few weeks again.  Although I will be starting my maternity leave at the beginning of October, leaving me less than nine working weeks left before I disappear until June next year, another member of staff within our department has actually handed their notice in and this has meant that timetables and planning and classes have all been up in the year for the 2016-17 calendar for the rest of us within the department.  I've ended up taking on several year 11 classes for next year, many of whom I do not teach at the moment, resulting in hours upon hours of marking their coursework to come over the next few weeks, alongside my existing workload.  And I thought all the coursework marking was over for this year?!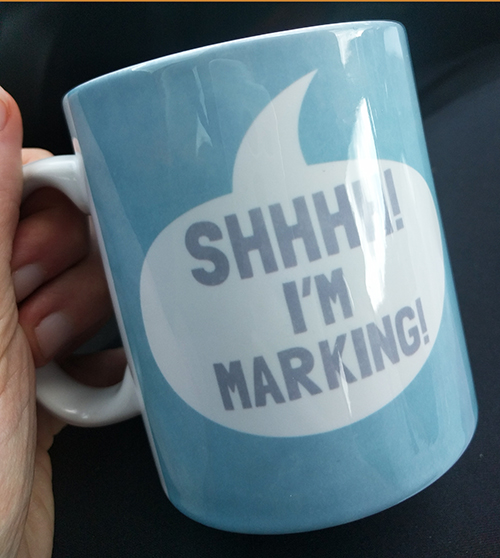 This mug was given to me as a thankyou gift by one of my current year 11 students on the day of her last exam and was very fitting, especially when I actually ended up getting up at 2:30am the following morning to finish marking year 10 folders for a marking scrutiny within the department.  My hard work paid off and I aced the scrutiny with an 'Outstanding' grade.  But I was tired and miserable for the next few days, and not the sharpest for the rest of the week.  Dan cheered me up with a 'Bee Happy' bee from Waitrose.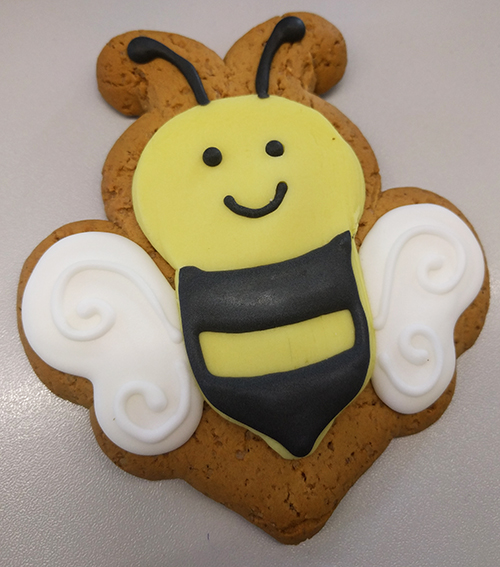 Luckily, this is the half term of trips and with year 8 currently abroad so out of lessons all of this week, and year 10 soon off for a fortnight of work experience fun, my workload should hopefully begin to balance out once more…
And then it will be the glorious long Summer holidays!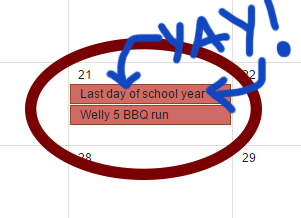 My teaching timetable is much lighter at this time of year, as my six year eleven classes and two year thirteen groups have finished now, and I am lucky(!) in that some days I have now been freed up to mark or plan for three-hour stints without a break.  By the end of the school day though, I have been ready to head home and never look at a computer again.
Dan and I had talked about getting a second car for the Summer, so that I would be able to head out and visit friends/shop/stay sane whilst he was still at work.  With a friend's wedding up near Manchester at the start of July though, and Dan needing to head up in the day on Friday, whilst I would still be at work, we started the great car hunt of 2016 slightly early and managed to find Dan a new car at the weekend.
Dan's priorities were that the car had a large boot for the buggy and space inside for our future children.  How priorities have changed!  He was also rather excited to see that the car had cruise control as well!
Going back to a two-car family means that if I know I will be working on the computer for long portions during the school day I can pre-empt this the night before, arranging to drive myself into work and thus enabling me to leave at 3pm on the dot, instead of having to hang around, forcing work from my tired brain before Dan would be able to collect me at 5, before reaching home at 6pm, after getting stuck in the post-work traffic.  Home by 3:45 means all things running and blogging and brain-break activities can take place, before returning to work in the evenings when my brain is hopefully ready for it again.  I'm super excited to have the option to commute home alone once more, although we will be spending slightly more money on petrol and it will mean two hours less that I see Dan during the day.
Anyway, I've written more than 500 words so far and without a single picture of any delicious Summer food as promised in my blog title!
Here goes…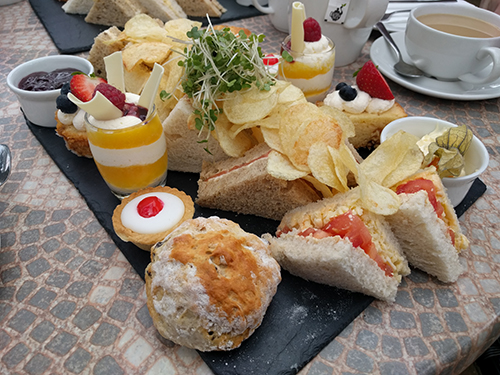 This…was…amazing…!  I've heard lots of fabulous things about the afternoon teas at Beckworth Emporium before, but have never had the opportunity to give one a try.  (Dan won't touch half the stuff on that slate!)  The day after heading down to marshal at South Downs Way 100, I headed out for afternoon tea and a long-overdue catchup with two of my running mates.  Somehow we managed to make this delicious slate (and another, smaller slate for one) of sandwiches, crisps, scones, tarts and cakes last for nearly three hours over our catchup.  It went down very well!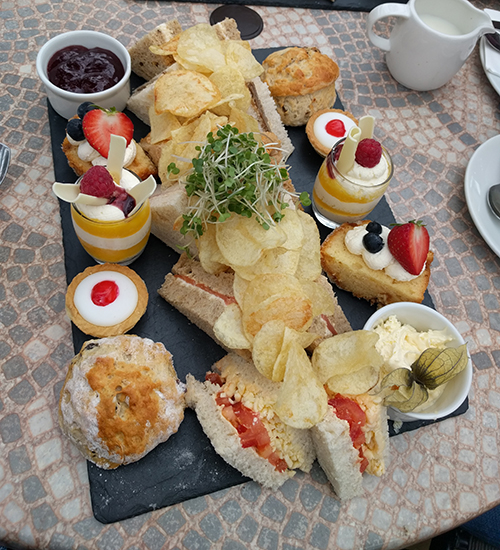 This last weekend was a busy one too.  On the Saturday I headed back down South to Basingstoke.  This time for a friend from Uni's surprise 30th birthday party.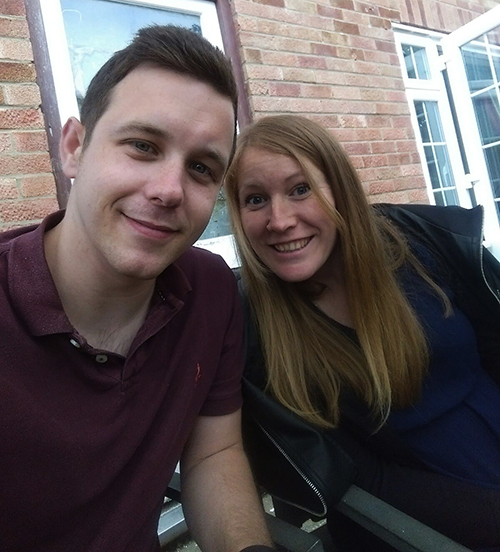 A long way to go, but I hadn't seen him for one reason or another since my wedding nearly two years ago, so it was good to catch up over the birthday BBQ.
Check out this awesome bar that his girlfriend's Dad had knocked up out of the old logshed over the previous couple of days.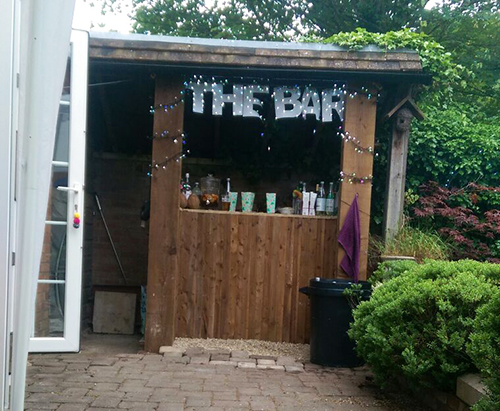 I made Dan take a sneaky picture so that we could recreate it at our house for next Summer…!
Unfortunately I wasn't able to join in with the Pimms drinking, or the cocktail drinking, but I still made the most of the fab cocktail umbrellas that were out for use!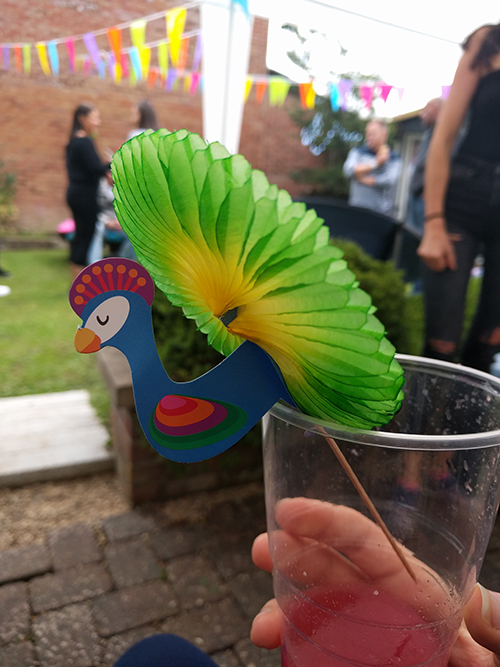 I'm really addicted to Raspberry lemonade at the moment.  This was also probably our first BBQ of the Summer?  I can't remember having been to any so far in 2016 anyway!
We drove back on the Saturday evening, and I headed out for a long-overdue run in the morning.  Trail, out with friends and it was a gorgeous sunny day.  It was the best run I've had in a long while.  

 More to come on that in my running round-up post later in the week though.
On Sunday afternoon we were off to Cambridge for Dan's fancy work do.
His school had hired out Trinity College and welcomed all staff, along with partners and young children to a Summer Celebration.  There was a free bar, party food and a photographer doing the rounds to take group shots of anybody who asked.  For those not local to Cambridge, the Trinity College is in a beautiful setting overlooking the river and apparently is where the original copy of Winnie the Pooh is kept?  My school will give us each half a glass of wine on the last day of term and expect us to sing "We're happy and we know it." (!)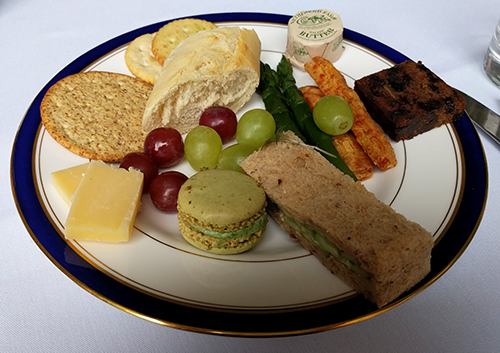 Unfortunately there weren't many sandwiches I could eat at 25 weeks pregnant, as lots contained parma ham or salmon.  I made do with a cucumber sandwich instead, along with a selection of asparagus spears (never been to buffet where there has been asparagus spears as an option before!), cheese straws (these were the tastiest cheese straws I've ever had), bread, grapes, crackers and cheese (had to avoid the brie and blue cheese too.)  I'm not a fan of macaroons but wanted to know what the flavour 'green' tasted like.  (Playdoh if anyone is interested!)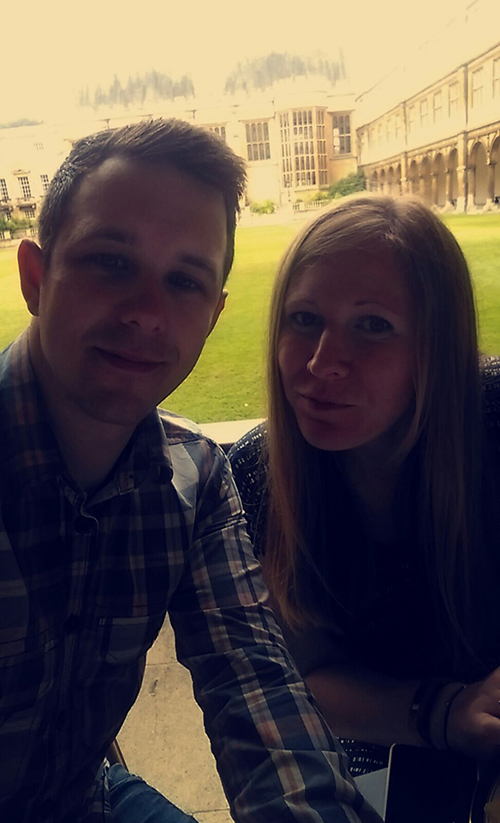 The highlight of the meal was the dessert though.  It's got to be about berries and icecream at this time of year, and this dish of strawberries, blueberries and raspberries was perfect topped with toffee icecream.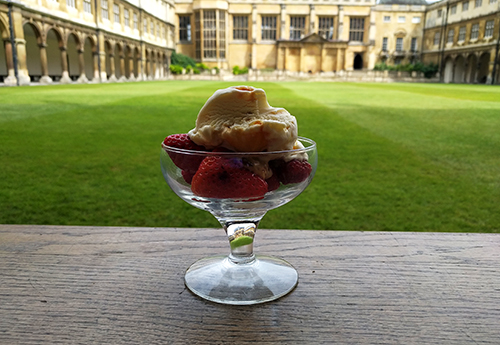 Berries and BBQs…proper British Summer food!
What do you consider to be British Summer food?
Have you been to any BBQs yet this Summer?