It was parkrun number 52 for me on Saturday.  I spent Friday evening supporting at the Colworth Marathon Challenge 5 mile event, and Sunday morning supporting at the Colworth Marathon Challenge half marathon event, so it was a full on weekend of running fun (without any fun running!) for me last weekend!
It seems like ages ago that I hit the milestone 50 parkruns mark.  I did eventually get my parkrun t-shirt, but the baby belly is too big for me to really wear it out in public now unfortunately.  I shall have to save it for post-baby running fun instead.
I wanted to get a few extra miles at the weekend in so decided to head down to parkrun slightly early and warm up with a lap of the park in reverse (1.7 miles) to try and loosen my legs up a little before the run.
Arrived at parkrun 50 minutes early to get some extra miles in and already half the car park spaces have gone!

— Mary P (@ahealthiermoo) June 25, 2016
Could not believe that despite arriving so early more than half of the car parking spaces had already been taken!  Our area is crying out for more parkrun events at the moment.
Once again, like last time I went to parkrun my upper legs were very sore when I first set off.  It was almost like I had been running long distances during the days beforehand.  I put no pressure on myself to run fast or hard and set off at a gentle jog around the outside of the park.  There were several other runners I recognised from parkrun or local races also doing the same and we exchanged greetings on the way round.  It was nice to run around the park in reverse for a change.  I really noticed the slight long downhill we get from running the other way on a Saturday morning.  Uphill for my warmup!
Laura met me as I reached the startline and we headed over for a loo trip before walking half a lap to stay loose ready for the start.
We set off at a very steady pace, one which was very easy to maintain whilst chatting for the whole distance.  In fact, I ended up with a royal flush negative split on my pacing for the run with the following minute mile timings:
Mile 1: 11:25
Mile 2: 11:23
Mile 3: 11:12
Nubbin (0.17m): 10:06mm
The only thing which disrupted my consistency was having to stop to retie my lace two miles into the run.  Frustratingly my belly is now at the point that I struggle to bend forwards in order to tie my laces, so I had to run with a flapping left lace for several hundred metres until we came across a bench where I could prop my foot up.  Laura did offer to tie it for me, but I politely declined!  My lace then came undone again 300 metres before the finish, but I didn't think I was going quick enough to trip anyway, so ran over the line still flapping, looking for a bench once I'd collected my token.
Official time: 35:42
Garmin time: 35:42
Position: 332/377
Gender position: 120/153
Age category position: 12/15
A long way from my days of hoping for a sub 26minute parkrun time at the start of 2016!  Fingers crossed I'll get my speed back post-baby though.  I hear women runners are meant to be much stronger after going through childbirth.  (Fingers crossed at least!)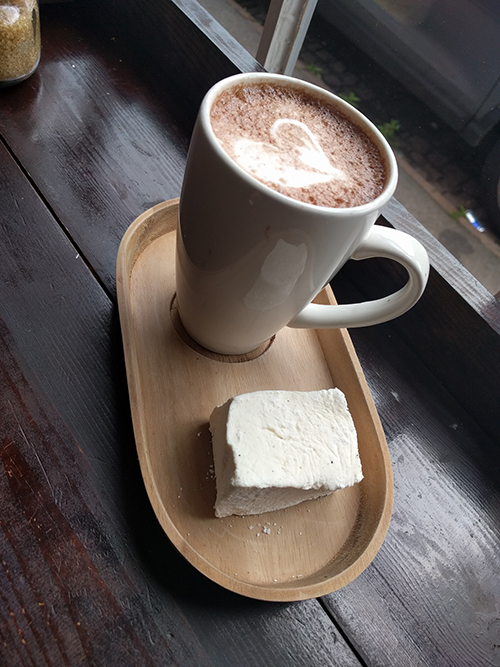 Post parkrun salted caramel tart and hot chocolate were had at Magee's following the parkrun.  It had been quite a while since I'd devoured one of those tarts!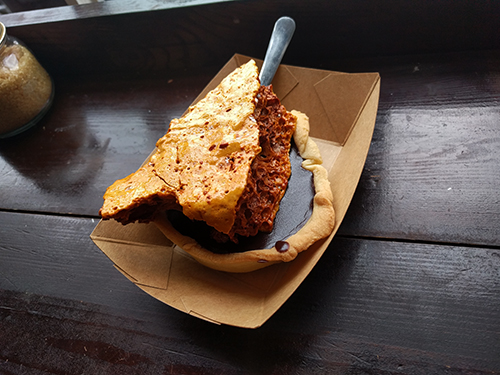 In the afternoon Dan and I went to see the new Independence Day film (Resurgence) at Odeon.  It was a film I had been looking forward to for months having loved the first one, but it was actually a bit of a let down to be honest.  There seemed to be no real build up to the storyline, and there were several side stories which didn't really seem to serve a purpose.  Disappointing.  

 The next film I'm looking forward to is Now You See Me 2.  Again, having been a big fan of the first film – I can only hope that the second continues in a similar style.
It poured it down on Saturday afternoon, so I was glad that we were safely tucked away in the dry cinema and that I had picked Friday and Sunday to support at the weekend marathon challenge rather than the Saturday and Sunday!  All of the rain we've been having just lately made things rather muddy for the runners at the race (although I would have loved this!)  It has also made everything shoot up in the garden.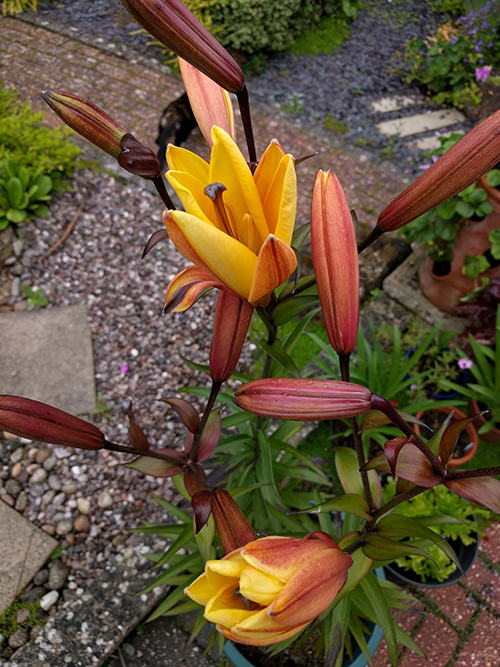 I believe that these lilies were originally destined to be part of our collection of wedding flowers (seventeen months ago!)  However, they never made it and my Mum potted them up for me to have at our new house earlier this year instead.  They have been growing super tall (they are up to my shoulders almost!) and last weekend they started sprouting with colour.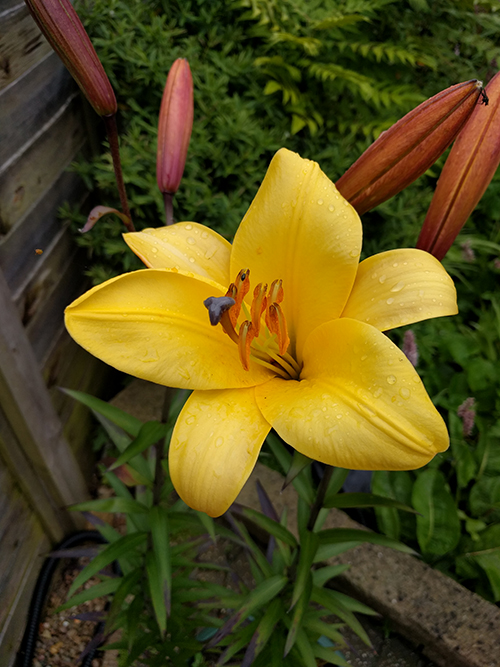 My patio is looking very bright now that they have all come out!
What films have you seen lately/are looking forward to next?
Do you do much gardening?
Any tips for making shoelaces stay done up?!  (Other than a double knot which I can never undo again!)