Having grown up in the countryside, I come from a family with a keen interest in gardening and a large portion of that garden has always been dedicated to supplying fresh fruit and veggies for family meals.
I love prancing around my Mum's large vegetable patch when I'm back in North Norfolk for a visit and picking redcurrants and raspberries straight from the bushes.  Even though I'm not a massive fan of runner beans, there's something satisfying about picking a fresh batch from the garden and bringing them in to be prepared for dinner.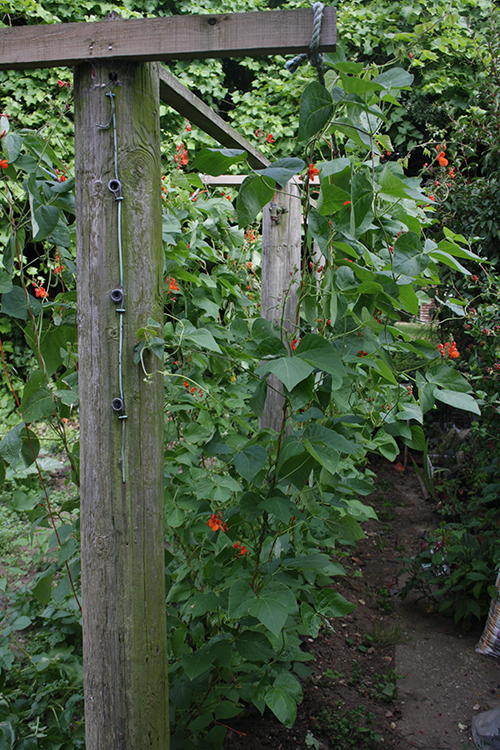 At my first house, we were lucky enough to have a large garden, although mainly laid to grass, meaning that vegetables had to be grown in pots on the patio. We did hire someone from http://treesurgeonsnortheast.co.uk/ to help us take care of our garden he also gave us some usefull tips. The house we bought last Summer (and live in now) has a much smaller garden, but it came with a large temperature-controlled greenhouse (to the far right in the below photo)…one of the selling factors of the house for me! If you want a beautiful colossal garden space like ours, then I would suggest you schedule a 10023 tree cutting with Manhattan Tree Services as their professional can help you to get rid of the unwanted trees quickly without leaving behind any debris.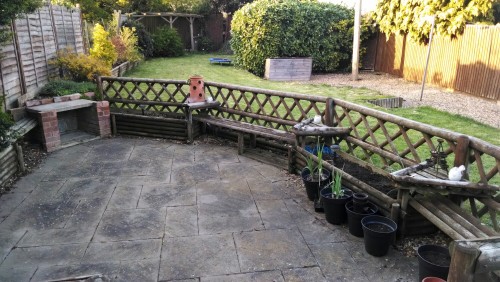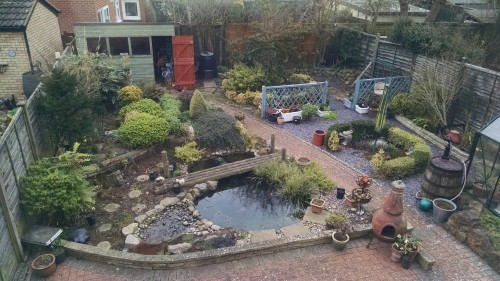 As we didn't move until mid-July last year, it was too late to grow much of my own produce for last season.  But, this year, with the greenhouse and a very eager gardener for a Mother there has been much more time to organise pots and plants to fill the new garden!
My favourite of all is the strawberry planter my Mum sent with me to my first house.  Although it requires lots of watering during the warmer months, it has always given me a good crop each year.  (Bit of a beast to move when full though.  It's surprising just how heavy this thing gets!)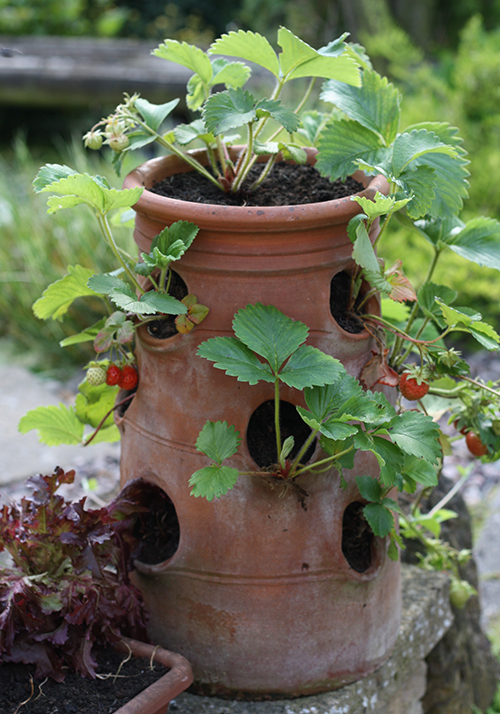 My strawberry plants were a little late getting going this year – probably due to the random weather we've been having over the past few months.  They're just at the stage now though where they're giving me enough fruit to top my cereal with each morning!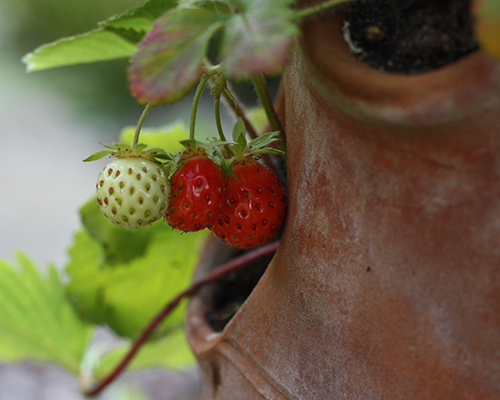 I love salads, especially at this time of year.  Dan, however, is not a fan, and is very much a salad-dodger (and fruit and vegetable dodger too!)  In fact, the only vegetables he would touch when we first got together were peas and carrots!
He has extended his palate slightly since those days – he will now eat green beans (if not too hard) and the occasional sweet potato.  It does make meal planning rather difficult sometimes.  His friends like to share the story with me about how they went to order fajitas when on holiday – which Dan ordered as plain, – just chicken in a wrap then!  Meals like pasta or calzones are fairly easy to tweak and throw extra veg in for me, but I never seem to get through a whole shop-bought portion before the item starts to go bad and ends up going to waste.
Growing my own vegetables is fantastic from this point of view as I can literally just pick what I want, when I want it, straight from the garden, leaving nothing to go to waste.  If I want a couple of cherry tomatoes on the side of my dish, I can just pick a handful, rather than having to buy an entire pack and living on them solidly for a few days, or leaving the last few to get squishy.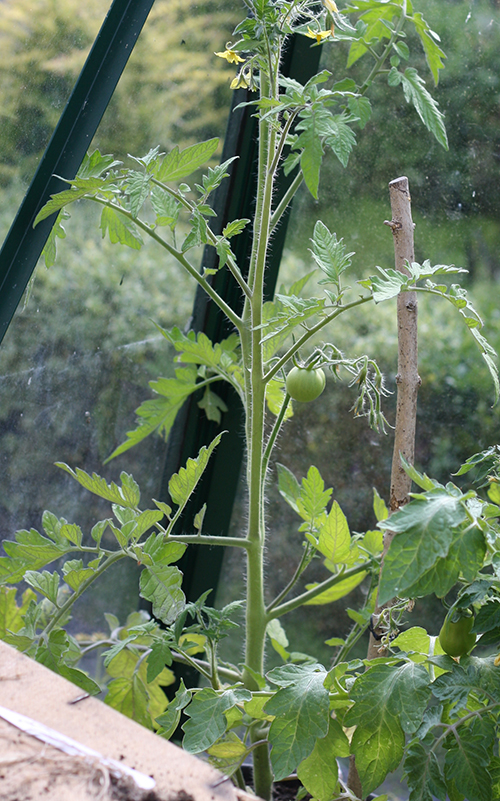 My tomatoes aren't quite ready for picking yet, but I have several small green ones that have started to appear on my plants in the greenhouse just lately.  By the time we break up from school for the Summer I shall have plenty to help me with my caprese salad addiction!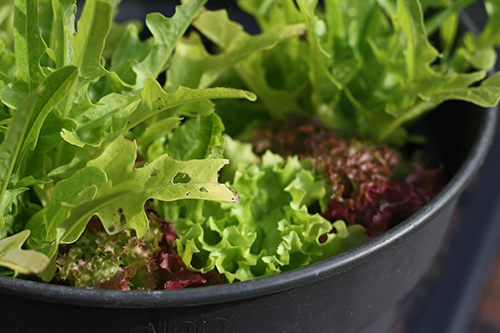 A very poor picture, but these mixed leaves are great to add to salads without having to dig up and use an entire lettuce each time.
I also like to have a set of herbs in pots in the kitchen.  Herbs are something I throw in occasionally, – when I remember and if I have any to hand (rarely, unless I have a Hello Fresh box or have been growing my own.)  Earlier in the year my Mum noticed some wild chives growing outside in our garden so they can be cut as and when required too.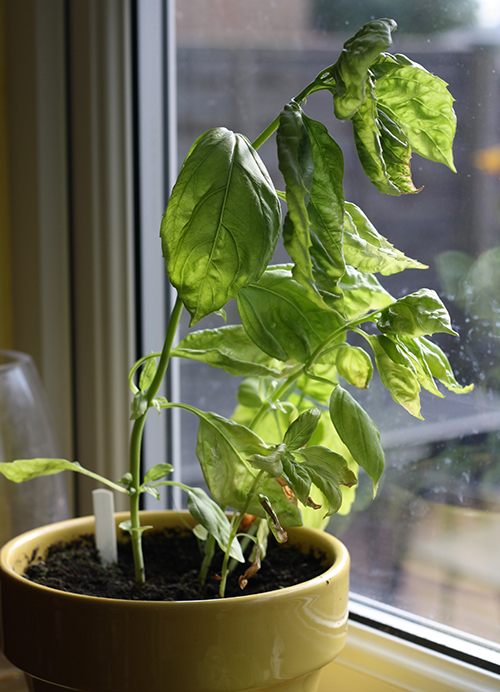 Some of my Mum's large onion batch from a previous year…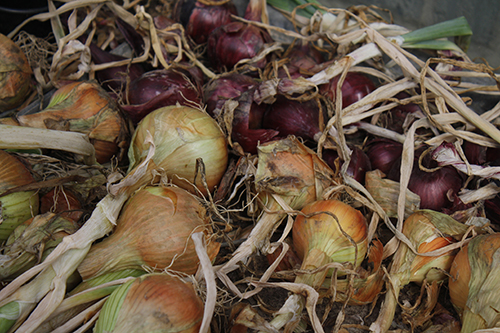 Not only is growing your own fruit and veg fantastic for not over-purchasing items, but the cost in general is so much less.  Most packs of seeds can be purchased for less than £1.50 and provide enough seeds to enable you to harvest a lot of produce, much more than a shop-bought portion.  There's something satisfying about growing your own food as well, and it obviously means that you know that no harmful chemicals have been sprayed over your dish.
Growing my own fruit and vegetables is something I shall continue to do, and look to do more of next year as well as I shall be off work on maternity leave when the bulk of the planting will be taking place.
Even if your garden is on the smaller side, or you don't have one at all, there are still plenty of options such as herbs that you can grow on your kitchen windowsill.  When I lived in a flat in Stafford back in my uni days, there was always a pot of herbs on the window that I could snip from every time I cooked a meal.
If you are super busy and unable to get to a shop most of the time like me, Dobies of Devon enable you to place orders online for seeds, plants and equipment.  And if, unlike me, you don't have a super-gardening-fanatic parent, (so nobody there telling you what to plant and when) there is also lots of great advice on their website for starting out with your own little garden.  The Dobies of Devon website informs me that July is the month for planting carrots, beetroot, lettuce and cabbage – some great options to accompany Summer into Autumn meals.
Do you grow your own fruit and veg?
Do you come from a gardening background?
** Disclosure: I received compensation for this post but all opinions and content is my own.