Friday was the Grim Reaper ultra, held in Bourne, Lincolnshire. Grim was my first ultra distance over 50 miles back in 2014 and I've run the race twice now, smashing my 70 mile PB last year by more than three hours and coming third lady in the event.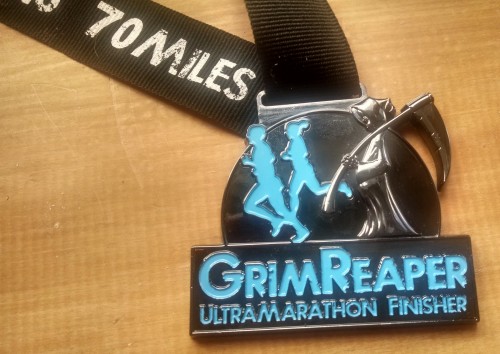 Obviously at this stage in my pregnancy I would be stupid to attempt a 70 mile ultra, but even if I wasn't pregnant I probably wouldn't have run the Grim 70 for a third year to be honest.
The first year was all about just ticking off the 70 mile distance.   Last year was all about taking what I had learnt from the previous year, combined with adjusted training and concentrating on beating my previous time as well as ensuring that I felt better at the finish.
I've proven myself at Grim, and over the 70 mile distance now. I need a new challenge, hence why a 100 miler is the next big target and one I aim to work towards post baby for 2017-18.
Having said all this, I was still rather jealous of all of the Wellingborough club runners who arrived in force for what was the fourth turn out at the event for the club.
We had three runners attempting their first seventy mile event and nine entered for the forty miles. Seven of who would be completing their longest distance to date.
Sleep has continued to be rather rubbish this week so by the time I got myself round and over to Grimsthorpe Castle on Friday morning, I was seeing the front runners through on their first lap of ten miles. Most were rather jolly at this point, still full of energy and buzzing from the adrenaline of the event.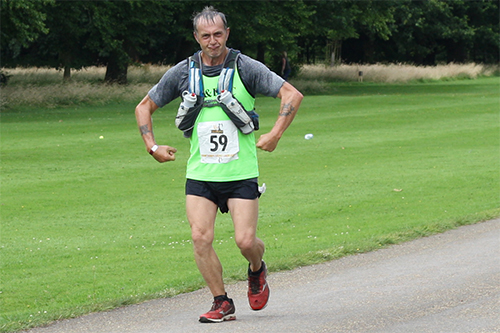 I joined a couple of supporters at camp and between us we helped prepare snacks, refill drink bottles and make sure our club runners had everything they needed as they came through on each lap of the course.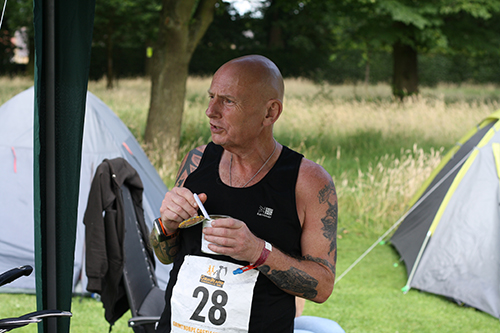 I managed to see the majority of our runners through until at least mile 30 on the course, with a couple having already completed 40 miles before I headed home for tea.  Because we had so many runners out there, of all different abilities and completing races of different distances it meant that there was a steady stream of club runners stopping by the campsite for supplies and we never went too long before another runner would join us at base.
Supporting makes for a long day, but I really appreciated all those that had been out to support me when I was on route to completing my 70 mile ultra last Summer and I wanted to give anything back that I was able to other runners from within the club.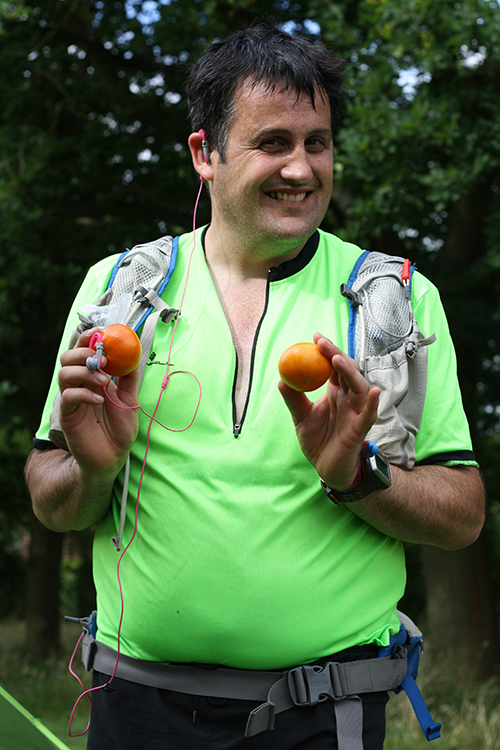 Our club went on to do very well, with all but one runner completing their chosen distance.  Helen came away with first lady in the 70 mile ultra, and third place overall, with Kev taking 6th male in the same distance event (8th overall).  Helen actually ended up finishing just 24 minutes behind the leader and finishing in an amazing time of 13h 35m 34s.  I held the title of furthest female distance runner at the club for two years but there's no chance of me regaining that now!  Helen is a machine and did an amazing job on the day.  She actually didn't pull in to stop and refuel on course until mile 40, when I let her know that she was standing as first female with a huge gap between her and second place – she was sitting in fourth position overall.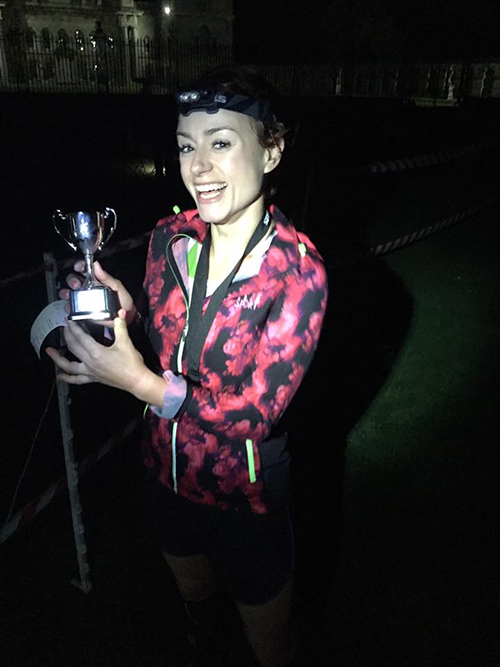 As sleep wasn't particularly good that night either, I happened to wake up around 3am, just as Kev was finishing his 70 miles – the last of our runners out on the course – so I was able to check that all had gone well with him via Facebook and return to sleep happy in the knowledge that all runners were back safe and happy with no injuries or illnesses.
It was a busy weekend for our club runners and the following day one of our members ticked off his 100th marathon, meaning that he was presented with his 100 Marathon Club vest and cheered on by a large number of members from our club around the multi-lap course in Milton Keynes that he had chosen to complete his milestone marathon at.  I wasn't able to attend this event, but wow – another amazing achievement!  He only ran his first marathon at the end of 2011, with the bulk of his marathons having been completed in the last two years.
I already cannot wait to start setting targets and achieving goals post baby.  That time can't come soon enough at the moment.  One of the things which I love about running is that there are so many aspects that you can choose to improve on when it comes to your running – times and distances and types of course…It's all about the ultra for me though.  The further the better and I'm looking forward to challenging my body to run further and for longer when I return later this year.  Feeling super inspired by everyone this weekend I can't wait to get back out there.
Does your club have any ultra runners?
Have you ever been to help crew/support at a race before?
Do you know any members of the 100 Marathon Club?
What inspires you to run?