I don't know about everybody else but I have loved watching the Olympics over the past fortnight, and my mornings seem kind of empty now that I'm not refreshing the medal table on my phone as soon as I wake up.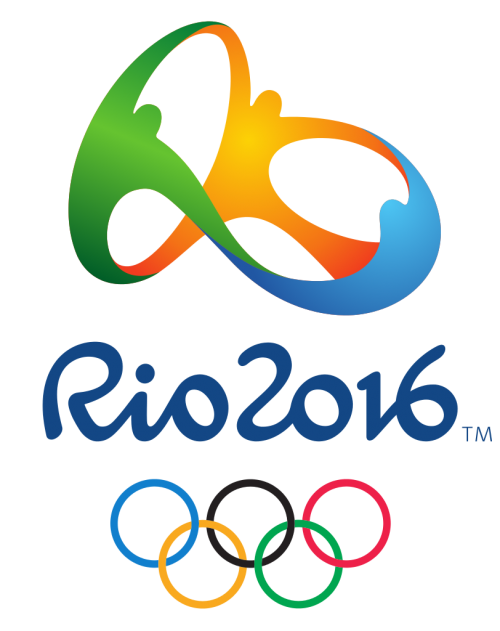 I missed the London 2012 Olympics – something I was rather gutted about.  Although I had great reason, – I took 20 year 11 students on a charity school trip to Malawi for a month that Summer.  The opening ceremony took place the day after we flew out so, without access to TV or the internet whilst over in Africa we missed the whole event.  I caught up with odd bits of the ceremony and highlights during the week after returning before school began again, but it wasn't quite the same.
I'd applied for Olympic tickets months and months earlier, before agreeing to take on the Malawi trip at school, but like so many I was unsuccessful.  Is it just me, or did it seem to be that the same people got batches and batches of tickets for different events?!  A friend received multiple tickets for the Paralympic Dressage, so I was able to purchase a couple from her and my Mum and I headed down to watch that one day in the Autumn on my return from Africa.  I did also get a chance to see the Olympic torch being carried through Huntingdon early one Saturday morning, but that was as close as I got to the action for our home games.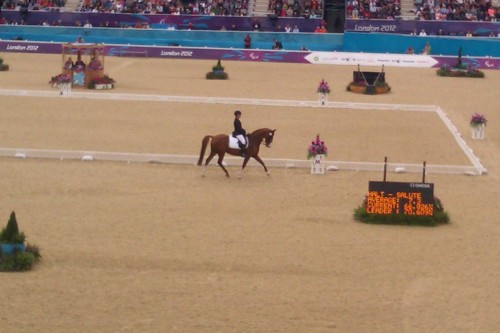 This year, I was looking forward to catching a bit more of the action on TV.  When I was younger I would purely watch the equestrian events, not interested in any of the others.  This year I've found myself getting caught up in all of the sports, even those I'd never heard of before.  I don't think I was the only person to not understand the omnium to start with!
I have no idea whether the cyclists are on drugs or not, but the people who came up with the rules for this definitely were.

— Nick Goff (@nickgoff79) August 15, 2016
I think Miranda Hart's love letter to Team GB pretty much sums up how quite a lot of the country felt this year!
Of course, the equestrian events were still a big favourite of mine, although despite a gold in the dressage, we didn't do as well as we have done in previous years, taking home two golds and one silver, with nothing from the eventing – a discipline we tend to do quite well at.  It was great to see Nick Skelton come home with an individual Showjumping gold though.  He's been a big name on the scene since the days when I first started riding all those years ago.
Obviously athletics is something I'm interested in now as well since becoming a runner.  Frustratingly a lot of the shorter distance events were on at silly o'clock in the mornings, so I missed quite a lot of those – eagerly hunting down results the following day.  It is the longer distance events which appeal to me more though and I really enjoyed both Sundays when I could get lunch prepared and then just slob out in front of the iPad with marathon coverage showing in the background.  I had the best of intentions to get on with other things at the same time, but ended up getting too drawn in to both races – more so the men on the second week.
Firstly though, the course.  Paula (Radcliffe) and Brendan (Foster) both commented on how poorly the course was executed and I agree.  There seemed to be lots of little fiddly twists and turns and out and backs.  There also seemed to be issues with athletes collecting bottles from aid stations as they were all on one side of the road and very condensed.  It did make me appreciate just how well organised our London marathon is and how much thought and preparation must go in to preparing every single little detail beforehand.
It seemed like everything happened in the men's race, starting with Callum Hawkins leading the front of the race for several miles from the get go.  Brendan constantly questioned Callum's game plan in the commentary and seemed to get a fair few people riled up as a result.  As a side note though, how cool did Callum look with his cap on backwards?!  😉
Just realised that I ran most of the olympic marathon with my hat the wrong way.😆 #olympicmarathon pic.twitter.com/iGTu0P2t27 — Callum Hawkins (@callhawk) August 23, 2016
Tsegai Tewelde (UK) dropped out with a foot injury and Meb Keflezighi (USA) looked uncomfortable the whole way round, before finally slipping just before the finish line and getting a few push-ups in!  (All part of the plan I'm sure!)  Fourth Olympics though, and at 41 years old.  Superstar!
Meb Keflezighi slipped as he was crossing the men's marathon finish line and played it off with PUSH-UPS! pic.twitter.com/7GXwohRncf

— NBC Olympics (@NBCOlympics) August 21, 2016
Did you watch the Olympics this year?
Which events were your favourites?