Tuesday of last week was when Oscar turned six weeks old.  Six weeks!  In some ways, it's gone really quickly, but in other ways, oh so slow.
When I was discharged from hospital five weeks earlier I was told that I would need to book a six week appointment with my GP for both Oscar and I.  It wouldn't be until this appointment that it would be determined whether or not I was ready to return to driving and exercise again.
Those first six weeks were so restricting.  Not being able to drive or go anywhere on my own was horrible.  Because of my operation, I wasn't even strong enough to put the pushchair together and get it out of the house, so I really was housebound until Dan returned home from work each night.  Lack of sleep, combined with cabin fever and a crying baby do not make for a fun start as a family of three.  Those first few weeks were really trying times, as Oscar and I tried to understand each other and work out what the other was trying to communicate.  But by week five, the smiles had begun and having booked an appointment at the doctors, the end was in sight.
I made sure that my appointment fell dead on the six week mark.  There wasn't one day longer that I wanted to wait before I could run or drive again.
I was rather annoyed at the appointment itself though.  It was a twenty minute appointment, to be allegedly split 10mins/10mins with Oscar for his first check up.  (Although it actually wasn't his first check up.  We'd already been to the doctors and spent a night in A&E by this point.)
When I arrived for the appointment the doctor began by asking "How are you feeling now?"
"Yes, much better thanks!"
…And that was it.  Me, done!  She went on to tell me that my baby looked malnourished (I assured her that I was still being seen every three days by the Health Visitor for his small size) and that she planned to refer me to paediatrics as she didn't feel comfortable performing some of the assessment on a baby his size (He was nearly 8lbs by this point).  (I informed her that he had spent the night in the paediatric unit at the hospital the week before, where he had been given a very thorough check over.  The team there had reassured Dan and I that O was in fact very healthy and incredibly strong for his small size, with nothing for us to worry about.)
She didn't check my scar or ask any further questions about me. In fact, it wasn't until after I had left that I remembered I had also wanted to bring up the varicose vein on my right leg which has hung around after pregnancy.
As she was hurriedly passing me Oscar's clothes to (what felt like) push me out of the office at the end of the twenty minutes, I asked her if it would be alright to drive and run again now?
"Yes, yes.  You're past the six week mark.  Everything is back to normal again now."
"So I will be able to run?  Long distance and that's OK?"
"Yes, just make sure that the baby is in a car seat."
I'm not sure she really understood my long distance question, but as she was opening the door for me to leave at this point, she made it very clear that my time was up.  I decided that I would go home and research online about Caesareans and returning to running.  I'd been searching unsuccessfully for any running blogs where runners have returned to long distance running following C-sections since first finding out that Oscar was going to have to be delivered that way.  It makes sense that each woman is going to be different though.  Each birth is different and each person's running experience is different in the build up to the birth. Whatever information I am able to find online doesn't necessarily apply to me and my situation.
The plan had been to head to Kettering parkrun last Saturday with Laura.  Dan had hoped to join us, run the first lap and then come and collect Oscar from me once he had finished so that I was able to attempt running the remainder of my second lap once I was buggy-free.
However, the norovirus shattered that plan.
I have never been so sick in my life as I was on Thursday night. I must have thrown up nearly 40 times, and felt so, so very weak.  Although feeling a lot better the next morning, when I attempted a short walk I really struggled energy-wise and knew it would be silly of me to attempt parkrun the following day.
Dan was then hit with the virus over the weekend, so I was unable to leave Oscar with him to escape for a run.
In fact it wasn't until the following Tuesday evening when O turned seven weeks old that I finally managed to get out, having first posted asking for post-baby running advice in several running forums and Facebook groups. I received lots of helpful and encouraging comments. The gist of which encouraged me to ensure I listened to my body and didn't try to take things too fast.
It felt good to be lacing up my trainers again after such a long break (seven weeks, three days).  Garmin on, long sleeved top on, shorts – dug out of the wardrobe.  I really didn't need a long-sleeved top on Tuesday night, but wasn't sure how quickly I would heat up over the one mile I intended on attempting as a test run.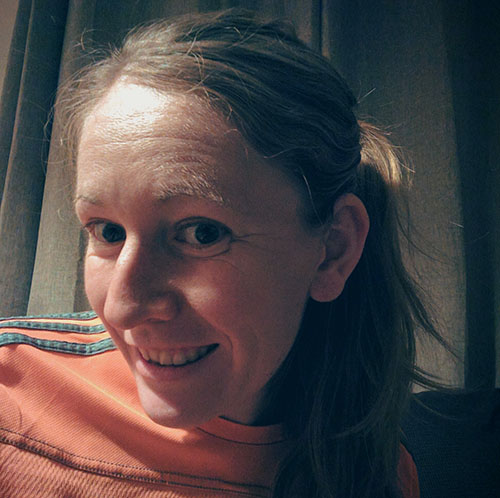 It's pretty sad how excited I was about heading out for that one mile.  I was also nervous though.  Perhaps I should have forced more questions on the doctor about my recovery?  Made her examine my tummy and check over my scar?  At the end of the day I'm not sure it would have made a huge amount of difference though.  I don't think doctors are the best at understanding runners, unless they are runners or sporty people themselves.
I knew I would be able to run that mile, and I was pretty sure it would be pain free.  I've had no pain from my scar since leaving the theatre and only occasionally in recent weeks have I felt a slight pulling on my abs when I overdo something.
I intended on keeping things very gentle on the run, and immediately could feel that my running style was very lumbery.  Without picking up the pace I wasn't too sure how to adjust it, but figured I wouldn't be doing a huge amount of damage running just one mile.  I kept it to as smooth of a motion as possible and quickly ran a mental check over my body.  Scar – fine.  Tummy muscles – no problem.  Legs – not forgotten how to do this.  It was only really my breasts which were sore.  I'd fed just before leaving, but the bouncing around in an old, slightly stretched bra wasn't the most comfortable situation.  Hopefully it won't be a problem once my new bras arrive.  I've ordered a couple which came in bra sizes rather than S/M/L, so hopefully they will help hold everything in place.
Despite being a little uncomfortable breast-wise, the run went smoothly and I could have easily turned that mile into several miles on Tuesday night!  I decided to be sensible about it though and turned in to finish after just after a mile, heading out for a 20 minute walk as a cool-down afterwards.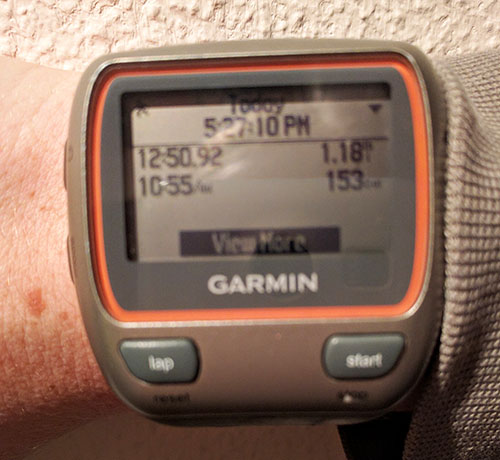 As long as things continue to go well I think the plan is currently to continue just running up until Christmas, building on the mileage as much as I am able whilst still breastfeeding and fitting in family life.  I won't look to re-introduce any hard sessions such as speedwork, hills or overly long distance until the New Year as I don't want to end up injured and spending more time away from training.
I want a family, but I also want to be able to enjoy my hobby and even though I know it's going to take a fair bit of juggling, I'm determined to have a good shot at giving both a good go.
Maintaining a healthy life after pregnancy is essential. The overall body must be nourished with vitamins and minerals. A healthy body includes aspects such as healthy gums and teeth, the strength of bone and a good condition of the skin and muscle.
To know  about your oral health condition contact the Wahroonga Dental Group for more.
How did/would you plan to return to running following pregnancy?
Are your doctors understanding of runners?