On the 18th of November Mathew Hollis, coach and previous Vice Mens Team Captain from my running club lost his battle with a brain tumour and sadly passed away.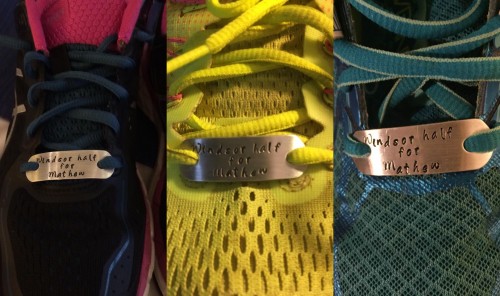 Mat was the first coach I had after joining the club following the beginners course I took up back in 2011.  He was the coach that awarded me the Group 5 Coaches award for 2014 and one of the coaches who was always interested in runners' lives outside of running too.  He was also the first person I knew in real life to find and start reading my blog.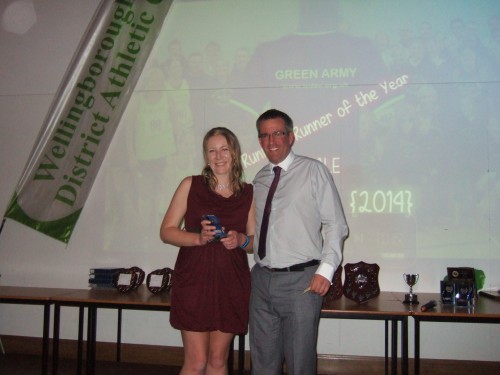 Running was part of Mat's life and so as a club the decision was made that something should be done to recognise this and remember him the week that he passed.
Last Thursday evening, a huge turnout of runners collected at our usual meeting point in Wellingborough to run Mat's go-to route around the town, which for the evening was dubbed the 'Hilly Hollis' due to the immense number of gradual hills out on the course!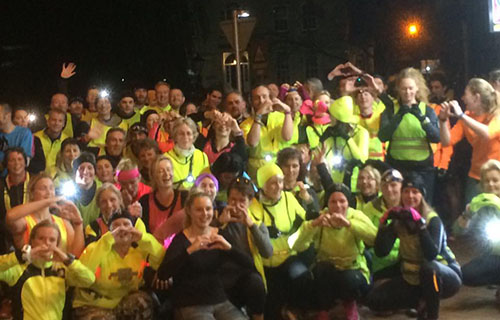 (I'm on the right in bright orange, trying to work out how to make the heart with my hands!)
Although with so many runners in attendance it was necessary to separate for a portion of the route for safety reasons, we all collected at the bottom of the final hill and became a sea of bobbing headtorches as we made our way back up towards our cars again.  I imagine that we were a sight to be seen in Wellingborough that night!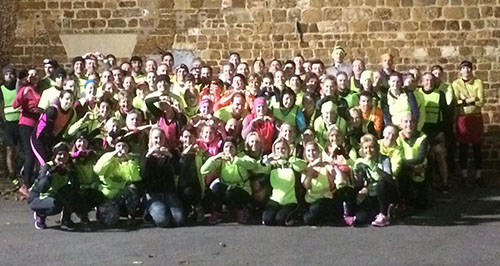 After having had several months away from running formally with the club on clubnights, heading back to run the Hilly Hollis felt like the right night to return and it was lovely to see so many members; both past and present turn up to run Mat's route, which we followed by a visit to the pub to raise a glass for him.
Supporting our members and being there for every single person at the club is something which our club gets very, very right.  I hope that Mat was able to see how many people turned out for him last week, because I think that he would have been rather touched.