Friday night was my running club's annual awards evening.  It was to be my first proper night out since having Oscar and I was looking forward to it!
It's socially acceptable to wear your Vivofit along with a little dress and heels if it's a running club Christmas do, right?!

— Mary P (@ahealthiermoo) December 9, 2016
I had even treated myself to having my hair put up at the hairdressers beforehand.  Something until now I'd only reserved for doing at my wedding and sixth form leaving ball!  Worth it though, – my hair is in an awful state at the moment.  Something to do with little grubby hands smearing milk and slobber in it and tugging on strands at every available opportunity!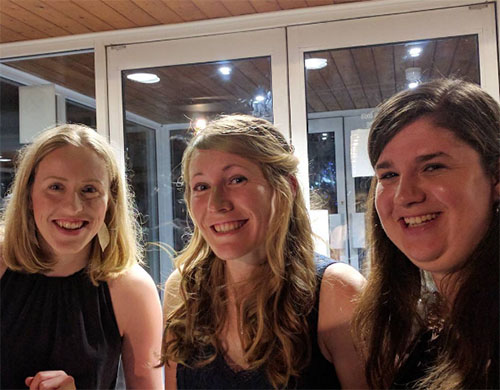 As we were sat close to the back, near to the food table, it meant that we were first to be allowed up for food.  There was an alarming moment when, after finishing our soup the soup heater behind us burst into flames though!  Luckily we had some quick thinking members who launched past us with a fire extinguisher and were able to think clear enough to turn off the gas tap. Crisis avoided!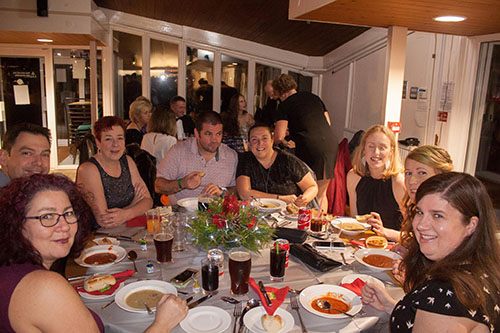 There are a large number of awards given out each year including a 'Runner of the Year' for each of the six coached groups as chosen by the lead coach for that group.  There are also awards for the 'Runner's Runner of the Year'.  A male and female member of the club are voted for anonymously by the members, who must produce solid reasons for voting for their choice.  The person from each gender who receives the most votes wins the award. Each year I put together the videos for the Runner's Runner of the Year which are then shown to the members before the winners are announced.
You can see my previous videos here > 2015 > 2014 > 2013
Below is the female video for 2016:
Having not been such a large part of the club this year due to my pregnancy, it was lovely to read through all of the nominations for the award and discover what everyone had been up to.  As always, it left me feeling very inspired and ready for 2017!
Feeling inspired after my running club awards night. Pencilling out a marathon/50m training plan this morning…

— Mary P (@ahealthiermoo) December 10, 2016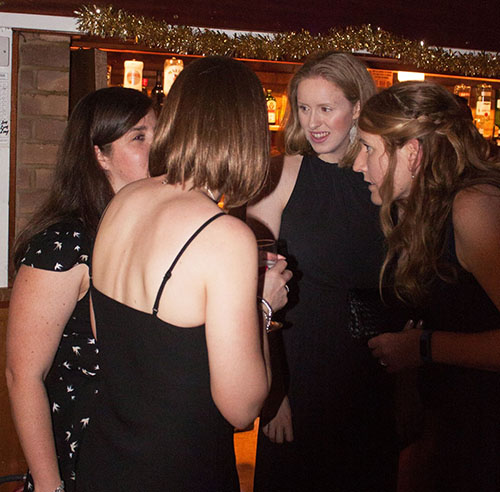 It's a good job Oscar hasn't inherited the Moore nose(!)
Speaking of awards, it was brought to my attention earlier this week that I have been nominated and shortlisted for awards at both The Running Awards (under category Community > Blog) and also the Run Ultra Blogger Award.  If you have a spare five minutes I'd really appreciate a vote by clicking on the two badges below.  (Many thanks!)
What/who do you find inspires you the most?
Have you been to a Christmas party this year?