Happy New Year! I hope everyone had a lovely weekend and enjoyed time off with family and friends.
I love the Christmas holidays. It always feels like the first week is a mad rush with the lead up to Christmas, with the second week then nice and relaxed; catching up with friends, lots of trail runs and playing with all the gifts we got for Christmas.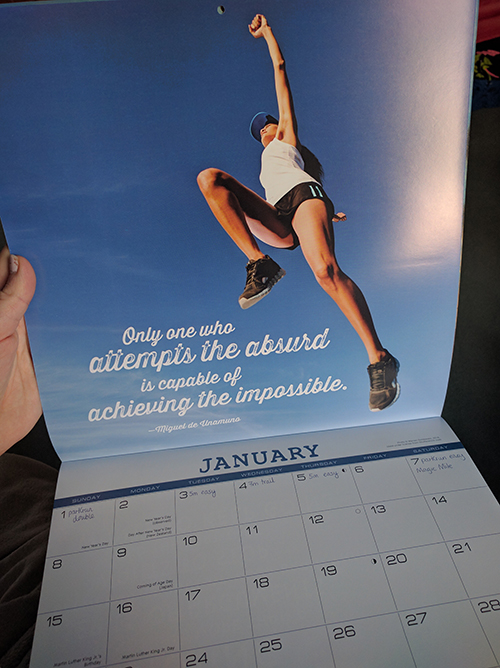 With a new year always comes new resolutions.  The madness of Christmas helps to instil a desire to get back into regular eating, healthy living and an organised way of life.
Several of the goals I set myself for 2016 were unachievable due to my pregnancy:
Fit in some double days of running

Slot in a midweek long run as well as a weekend long run each week

Run a marathon distance at least every 4-6 weeks

Get started with some regular core work
When I discovered I was pregnant at the start of the year I knew I needed to be sensible if I wanted to be able to continue running throughout and so scaled back my running distance wise and speed wise.  Core work was out of the question.
Continue to run parkrun as often as possible
Finally, a goal I could, and did achieve. I ran 26 parkruns throughout 2016. They started out as tempo runs at the beginning of the year and became chatty social runs towards the end as Oscar grew bigger and bigger in my belly.  I got in lots of parkrun tourism and finished the year having run eleven different events in total.
I also set some non-running related goals for 2016:
Purchase a second house

Get into a more regular posting schedule on the blog

Meal plan every week during term time

Stay on top of housework
Again, some of these were affected by the pregnancy.  (They really weren't joking when they said having a baby changes your life forever!)
Rather than purchase a second house we put all our money in the pot so that we were able to improve the one we had bought the year before, ready for when Oscar arrived. (Or not ready, as the case may be!)  As I type there are currently two plasterers upstairs in the bedroom boarding our ceilings.  Dan and my Dad also fitted a new kitchen and bathroom for us this year.(Tips to keep your bathroom free from mould).(Still requiring a paint job, new light fittings and plinths, but it's definitely getting there now!)  Buying a second property is still on my wish list, but it will just take a little longer to save up for now.
The early days of pregnancy left me feeling so tired that I wasn't able to do anything but head straight for bed after work in the evenings, leaving my blog posts few and far between.  By the Summer I managed to post much more frequently again, but since Oscar's arrival it's been hard to find the time to sit down and spew out blog posts like I once did.  I'm such a perfectionist that it often takes me a couple of hours per blog post, and I like to write them in one go, uninterrupted.  Something which nobody seems to have told my child yet!  I want to get back to blogging regularly again, and I've sooo missed having the time to read blogs of friends these past few months.  It's something I'd like to schedule in to the week so that I definitely make time for it again this year.
Meal planning was much better this year and I was chuffed that I'd managed to prepare for the early baby days by holding a couple of batch cooking days at the end of the Summer.
I have been so much better with the housework.  Now that I'm off on maternity leave it's much easier to keep on top of, but even before that I didn't do too badly at making sure the house was usually in a fairly respectable state if anybody dropped by (despite living in what seems like a permanent state of unfinishedness!)
I have high hopes for 2017.
Now that I'm no longer pregnant and *touch wood* currently not injured, I am back on the running bandwagon.  (Obviously!)  The long term goal is still to run a 100 mile race, although the SDW100 is no longer on the cards for June.  (Probably a little too soon!)  I shall see how my return to running goes over the next few months before committing to a 100 miler though.  I haven't set any 'time' goals as such for this year as again, I need to assess how my return goes first of all.  Seven weeks back though and I'm feeling strong and happy.  As long as I remain sensible and build the mileage slowly, I'm hoping I shouldn't have too many problems.
Running goals for 2017 as follows:
Achieve 100 parkruns and order my black parkrun t-shirt

I'm currently sat at 67 parkruns, (that's including having run two on New Year's Day) so would have to run 33 this year.  A number I definitely think I am capable of.  I ran 24 parkruns in 2015 and 26 in 2016, hitting the 50 parkruns milestone back in April.  I just love the parkrun concept and how it is suitable for everyone, no matter their experience or training aim.

Increase my parkrun tourism to twenty different courses

I WILL get on this leaderboard in 2017!

Take my weekly mileage back up to at least 50 miles on average each week

I know high mileage isn't for everyone, but I find that I run better on more miles.  Most of my miles tend to be off-road and I feel stronger all round the more time I spend on the trails.  Win-win! 😉
Complete at least five more events of marathon distance and above

One of my long term goals is to become a member of the 100 marathon club.  Between 2013-2015 I ran 10 marathons and 6 ultras from 35m-70m in distance.  I didn't add any to my total during 2016.  There's still quite a way to go before I reach the 100 marathon total!  At the moment I only have two events booked in.  The Pembrokeshire marathon in April, and the South Downs Way 50m during the same month.  I will leave it to see how I cope with those before booking anything else in for the Summer.

PB at the 5k distance

Not technically a 'time' goal as I haven't set a time(!)  My current 5k PB is 26:37, set at Northampton parkrun back in the Summer of 2015.  I know I am capable of beating this and plan on doing my very best to get there!
From a non-running perspective there are a few other changes I would like to see this year:
Take more pictures with my DSLR

The quality of pictures taken on my big camera is so much better than those taken on my phone, but it often ends up being a laziness thing.  My phone is usually within reach and doesn't require setting up before each shot.  The phone may capture the moment but it does so in a much less attractive way.

Find an easier way of living

My life has always been hectic.  I've always jumped at every possible opportunity and said yes to anyone who has asked for a favour.  It leads to me frequently feeling worn out, exhausted, stressed and teary.  Looking back across my blog posts from the past few years I can see the points each month where things had built up and gotten too much.  Before Oscar I was getting up at 3-4am some mornings and staying up until gone midnight to make sure that I got all of my work done.  I love teaching, I love my school and I love my job, but I also love running, I love blogging and I love my family.  At the moment I'm not sure how I'm going to fit all of these things in alongside teaching when I return from maternity leave in May.  Dan was recently offered a new job much, much closer to home which, whilst fantastic in the long run, has meant that he will not be able to work from home for the 6 weeks between the May half term and July end of year that I initially return to work before the Summer holidays begin, so we now need to look at childcare arrangements for those weeks.  I won't be able (or want) to leave Oscar in childcare between 6:30am-6pm, so will have to get into school late for those weeks and leave early, working through the night to keep up with my workload.  It's not ideal, but I'm yet to work out a way round it.

Make more time for my family

This kind of ties in with the point above.  It's taken the first few months with Oscar to get into any kind of routine.  In the early days Dan would arrive home from work and I'd hand over the baby so that I may sleep, only to be handed him back when I woke again so that Dan may have a break!  I feel like we know Oscar so much better now but we need to make time and plan our time out as a family of three and also time that Dan and I can spend together without Oscar.
What do you plan on achieving or working towards in 2017?