I have six boxes of year 11 coursework to finish marking by Friday, a house to tidy, emails to respond to, blogs to catch up on, posts of my own to write (I've run a marathon, Magic Mile, two parkruns AND a 10k race I'm yet to blog about) but the end is finally in sight!  My coursework deadline is this coming Friday and then my evenings and mornings will be mine once again!
For now, here is a long overdue post about our first holiday as a family of three (eight!)…
Dan and I somehow managed to squeeze in a four day holiday to Shropshire with friends over the Easter weekend.  I say 'somehow' but the fixture was firmly in the calendar minutes after it had been suggested and was talked about for months leading up to our stay away.
Dan, I, Oscar, two other couples from our friendship group and a dog all made our way over to a beautiful quirky little cottage in the middle of nowhere on Good Friday afternoon.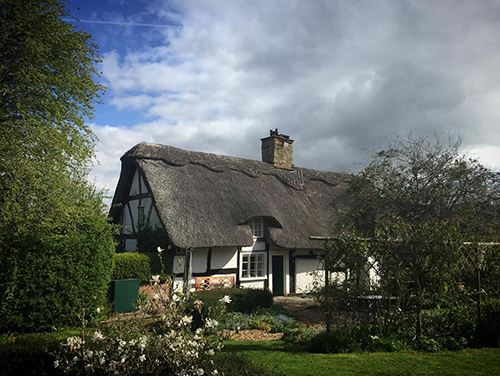 The plan was to fill our days with long walks, good food, pubs, late night drinking and board games.  The weekend did not disappoint.
The weekend away was Oscar's first holiday and I filled the boot of Dan's car with toys, spare baby bedding and clothes, the running buggy and somewhere I managed to fit in a bag full of clothes for Dan and me as well!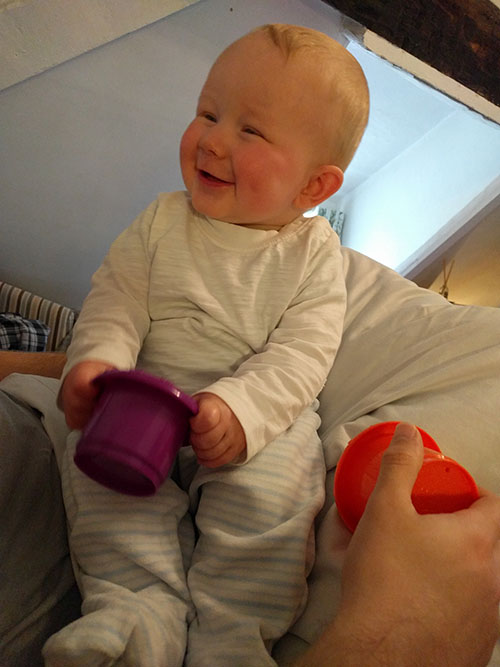 One of our friends suggested some parkrun tourism at Ludlow parkrun on the Saturday and both Dan and I jumped at the chance to join in.
On the drive over, we appeared to be driving more and more into the depths of a valley.  I think all four of us questioned our eagerness to be up and out for a parkrun at this point!
The course appeared to be a giant figure of eight loop which we ran twice.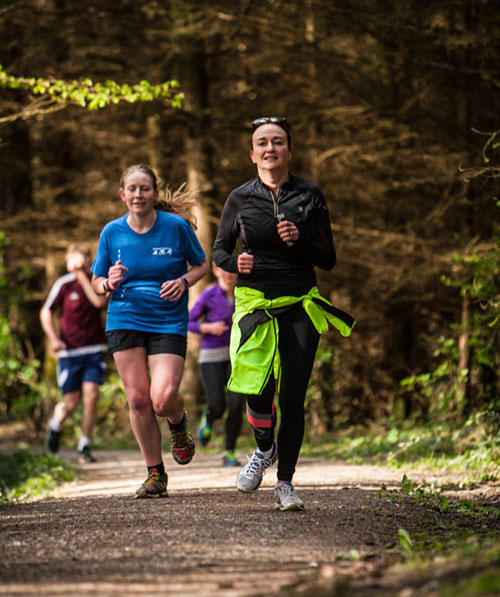 It was rather hilly.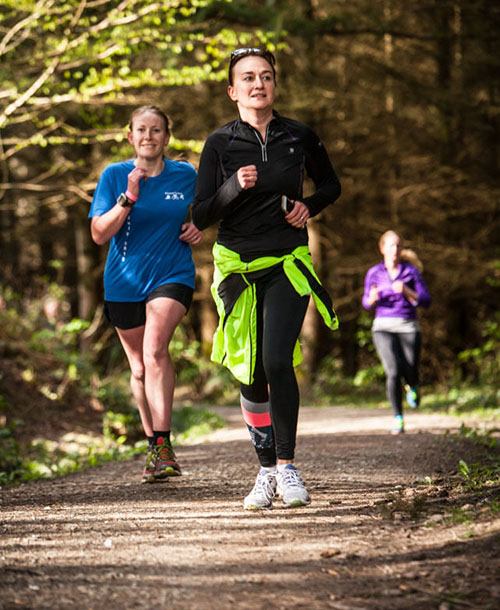 We were warned about the hills as part of the briefing, but it wasn't until we were about 3k into the event that all four of us realised just how much the hills were taking effect!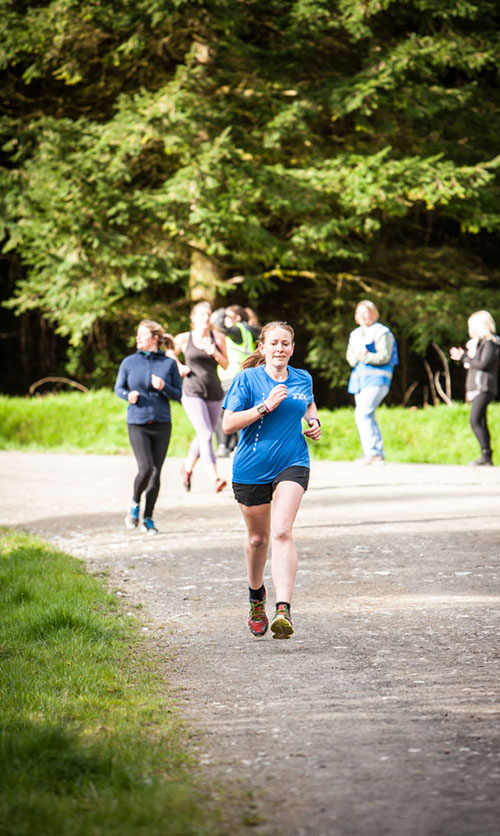 It was a really nice event though, and seemed to have a proper community feel to it.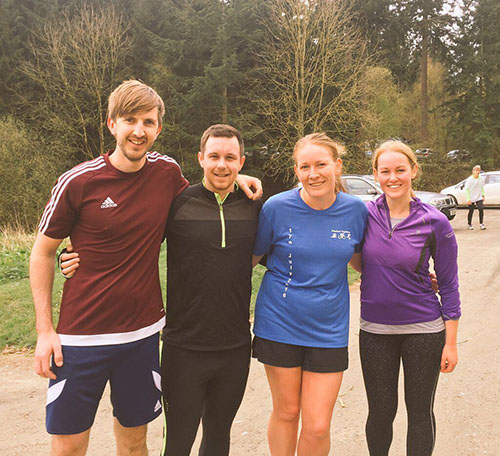 Garmin time: 30:33
Official time: 30:34
Position: 72/129
Gender position: 17/53
Age category position: 4/7
There seemed to be quite a lot of tourists at Ludlow for the Easter weekend, and I even bumped into another runner wearing a St Neots half marathon t-shirt, which is a race local to us.
As we were staying away for three nights, each couple cooked dinner for one night and breakfast on one morning which was a lovely way of splitting up the responsibility of the meals.
Although I cook every night of the week for Dan and I back at home, my meals are nothing fancy, so I decided to let him take on the task of cooking the meal for the Saturday night.  He went for marinated chicken with tomatoes on the vine and sweet potato wedges.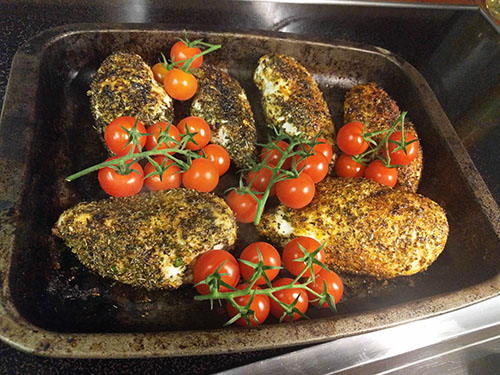 I followed up on Sunday morning with my signature dish – American pancakes with blueberries.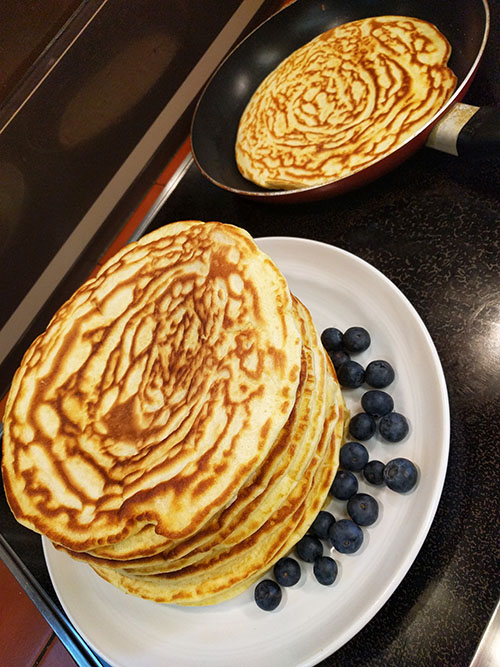 As my turn fell on Easter morning, I also added little chocolate Lindt bunnies to all the placemats for breakfast too.  We were all pretty full that morning!
Each of the days we all headed out on a long walk with the dog, whilst I wore Oscar out in the baby carrier.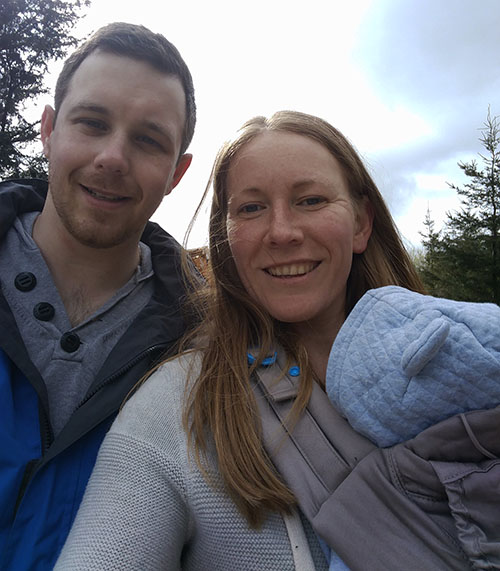 FYI Shropshire: those walks are not buggy friendly!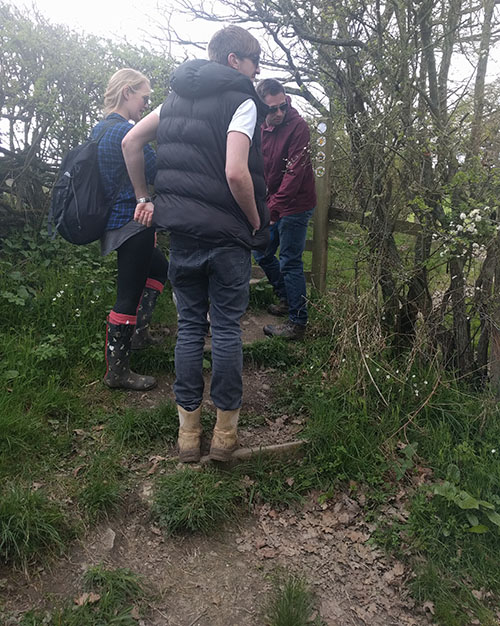 (This was a stile, about 400m into our 'buggy friendly' walk on the Saturday afternoon!)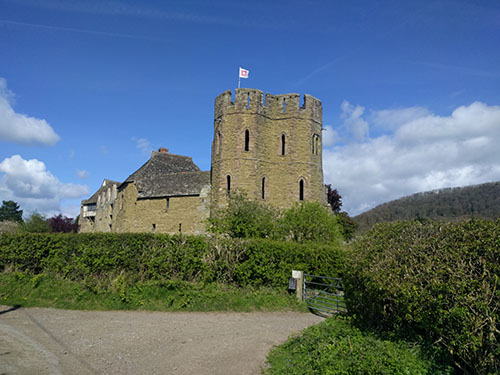 There was lots to see on our walks; a castle, bluebells, and we even saw a couple of deer out on our Sunday afternoon walk.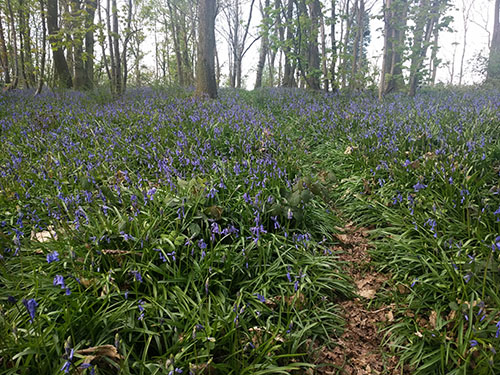 Oscar behaved perfectly and pretty much stuck to his down-to-bed-by-8pm-and-up-again-at-7am routine, with just a slight blip on the last night when we woke him at 2am by banging around too loudly in the kitchen.  Dan got the brunt of it, staying up with him until after 4am so that I could sleep ready for the early morning feed.  Not cool Oscar.  Not cool!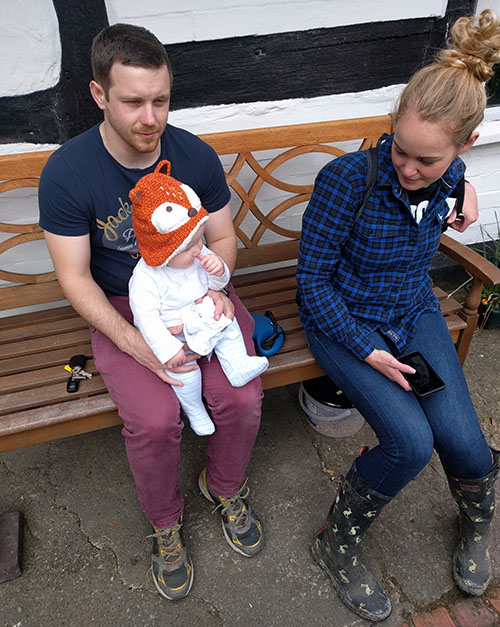 We all decided that the Easter weekend getaway should be pencilled in to our calendars for the rest of forever, with all future children and pets to join us!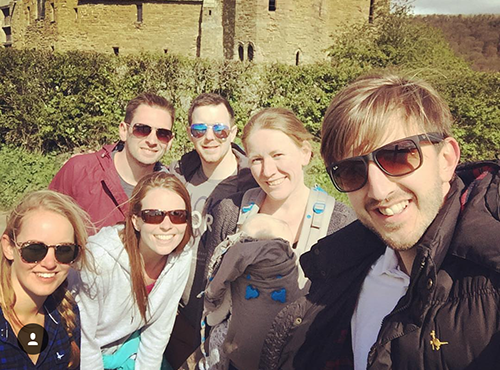 (A couple of the above pictures were stolen from John and Lynn, and the Ludlow parkrun pictures were taken from their Facebook page.)
Did you go away over the Easter weekend?  (Feels like forever ago now!)
What have been your favourite holidays away with friends?