I have Chelmsford Marathon next Sunday.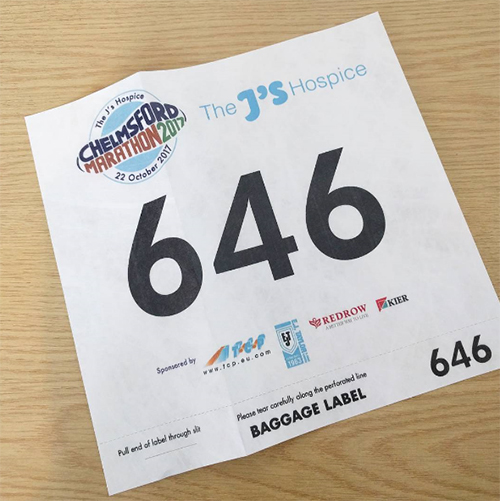 In the last four weeks I have run a grand total of three times.
Slowly.
This wasn't how it was supposed to go!  I was supposed to run Ealing Half Marathon at the end of September and achieving a PB.  Which would then lead nicely into a new PB at Chelmsford Marathon at the end of this month.
It all started out so well…
At the start of the Summer I couldn't have asked for better results from my training – I PBd in 5 mile, 6 mile and 10k distances all in quick succession.
Then – injury, illness, my Mum being rushed to hospital and a very busy month of work all happened and the three weeks I was forced to take off fell at such a crucial point in my training cycle.
When I run Chelmsford next weekend it will be with the aim of getting round to the finish and completing my twelfth marathon.  There will be no time pressure.  I want to enjoy the race and am looking forward to spending 5+ hours out in the countryside without a toddler wanting me to read the same book for the twelfth time that day and without feeling like I should be tidying up the house or offering help in some way to somebody.
This doesn't mean that I don't want to cut my marathon time down further.  Of course I do, but undertrained and returning from injury, this is not the time to be doing that.  With all that has been going on I have lost nearly 2 stone in the last four weeks, so my body is not at it's strongest currently.
Following my back injury in September, I've made several visits to the physio.  I've been going to Strong Lines in Wellingborough, and cannot recommend Fred enough.  Since my first visit I've been religiously completing my exercises to strengthen my core.  Fred established that my left side is much weaker than my right but my whole core strength is pretty shocking.  Something which deep down I knew, but didn't know how best to go about fixing.
I have a series of exercises to complete each day, including some resistance band walking and planks in various positions.  Fred used my phone to film me completing the exercises, which makes it super easy to check form and remind myself just what it is I need to be completing each day!
After watching me run on the treadmill, Fred established that my cadence was much too slow.  Something I have focused on in the past.  I currently fall naturally into a rhythm of about 140spm, when actually I should be running closer to 180, so this is something I need to focus on during road runs over the coming weeks as well.
I'm feeling so confident that I will be able to see improvements in my running with the addition of proper core work this Winter.  I can already feel the benefits of the exercises after just a few weeks.
I received my annual rejection magazine from VLM for 2018 last week along with everybody else I know who hadn't already guaranteed their place through a Good For Age entry or deferral.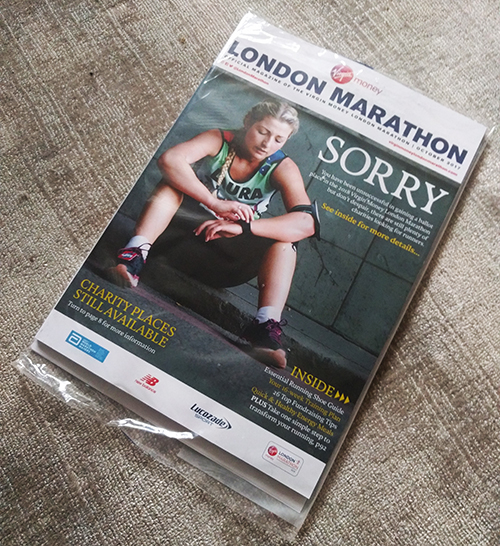 A couple of weeks earlier though I was lucky enough to be announced as an ambassador for Milton Keynes Marathon 2018.  Milton Keynes was my very first marathon back in 2012 and so I have a soft spot for the race, having run it three times now (2012, 2013 and 2015) with the half marathon last year whilst pregnant.  I've always enjoyed the event and it has been lovely to watch it grow into such a successful race in such a short amount of time.  (The first Milton Keynes Marathon was held in 2012 the first year I ran it.)
I've been chosen as an @mk_marathon ambassador! See who else will be representing them on their website: https://t.co/LtLFLEOhCk #mkmarathon pic.twitter.com/6DT90Dcz9q

— Mary P (@ahealthiermoo) September 8, 2017
You can read all about the other ambassadors on the MK Marathon website.
As well as Chelmsford marathon next weekend I will be running Gower marathon in November.  A tough, off-road, coastal trail marathon with a whole bunch of my running friends.  We go every year (although I couldn't last year as Oscar was only a few weeks old at the time).  I'm really looking forward to the weekend away.  I could definitely do with one at the moment!
After that I just have a couple of cross-country races pencilled in to end the year and I was thinking about entering Bedford half marathon in December to try and finish off the year on a high.  My half marathon PB is in desperate need of updating, sitting at 2:09 from many years ago.
I haven't fully organised next year's calendar yet, but the target will be Milton Keynes Marathon in May.
Oh, and this…! 😉
Really annoyingly I was < 20 mins away from a place! Someone must have entered as I pressed 'Enter now' so I'm on the wait list. #SDW100 pic.twitter.com/nkiXf28kM4 — Mary P (@ahealthiermoo) August 24, 2017
Have you ever had to go on the wait list for a race?
Do you add in much core work to your weekly training?