It's become a bit of a tradition that at the end of September each year Dan and I make our way down to the nearby village of Stanwick, purchase a map of the village and follow the directions to discover as many entries for the Stanwick Scarecrow Competition as our afternoon will allow.
It seems so weird to think that last year when I waddled round the village, camera in hand, I was just two days away from having my C-section and meeting Oscar for the first time.
This year was the first year that there were three of us for the Scarecrow Festival as Oscar got to come along with Dan and I to discover the scarecrows poking out of hedgerows and the side of houses.  I hope it's a tradition we can continue as a family for many years to come.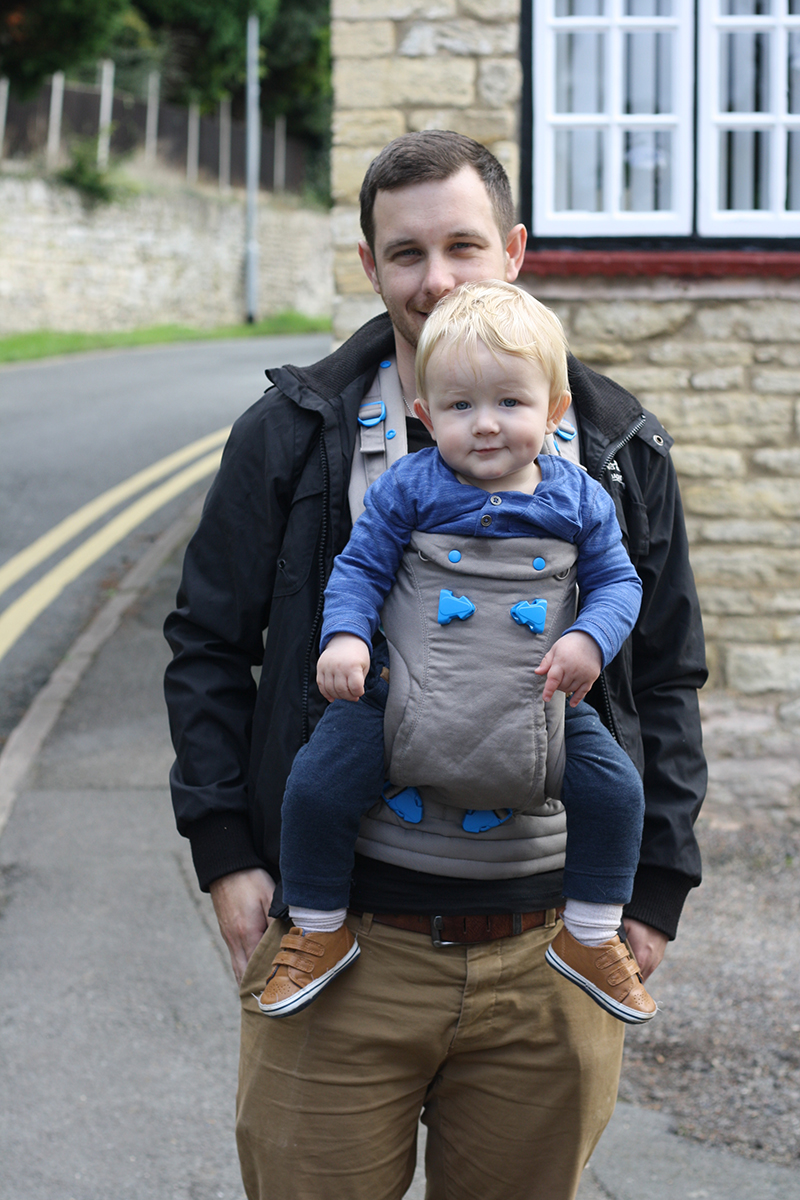 (Seeing as Oscar is about 10x the weight this year, I let Dan do the waddling this time!)
Unfortunately as I'd been so poorly towards the end of September we were a little later heading down to look at the scarecrows this year.  We usually make our way down during the opening weekend in September, but this year we left it until the final afternoon before the presentations were made.  I'm not sure if it was because of this that we didn't see quite as many scarecrows as in previous years or if it was due to something else, but there definitely weren't as many dotted around the village as we've spotted in the past, which is a real shame.
We did still have a lovely wander around the village though, with Oscar pointing out his favourites and then enjoying some time at the park when we'd finished.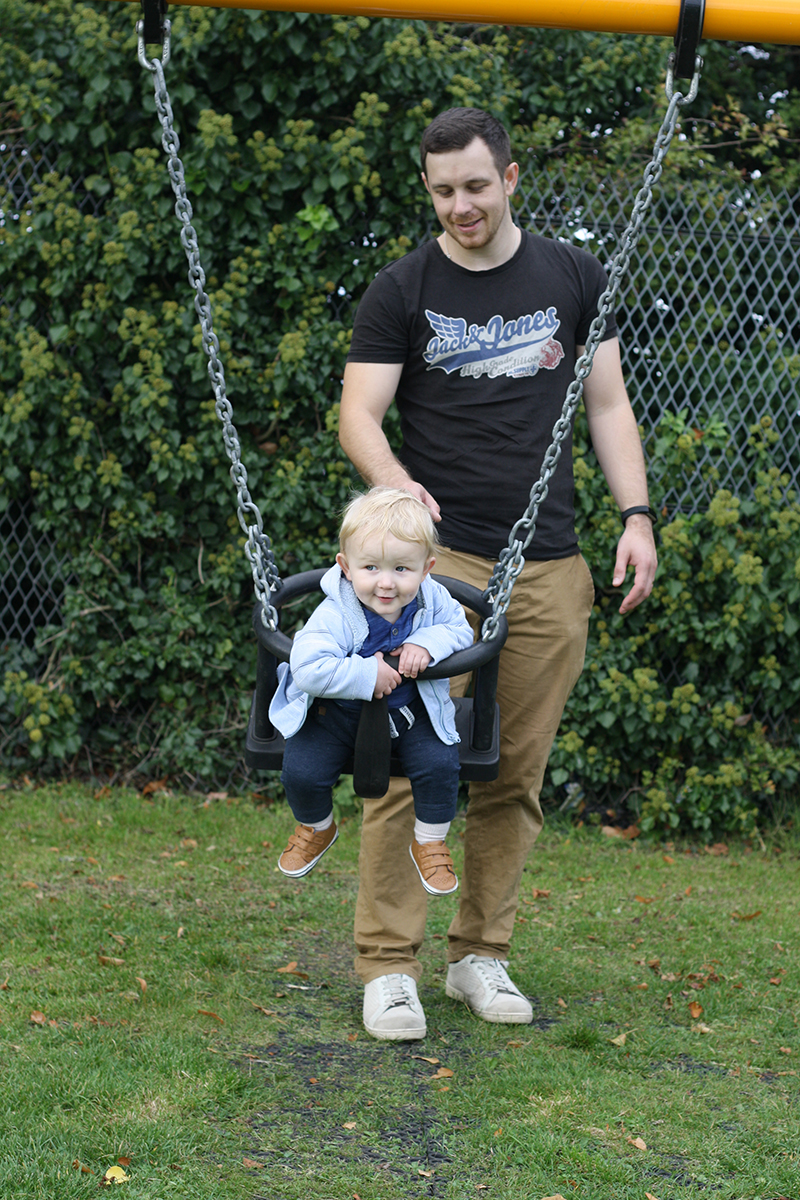 Scarecrows from previous years: 2014 * 2015 * 2016
Does the place where you live hold any similar events?