If you follow me on Instagram you will probably have already picked up on the fact that I am going out on a lot of walks just lately.

My family are going through rather a tough time at the moment so I am heading back to Norfolk as often as I realistically can at the moment to help out my Dad. Having Oscar with me when I travel back means that I am rather limited in ways that I can help out, although his cheeky grin usually brightens up everyone's day when we are back.  He has started walking completely on his own this week and likes to run towards me full pelt, before dive bombing his face into my lap!
I am usually limited to nap times when I can actually be of much use around the house.  Oscar always seems to sleep in when we stay over, although I never can! He really enjoys playing peek-a-boo around the hospital bed in the lounge and loves the fact that there is a keyboard in the hallway for him to play.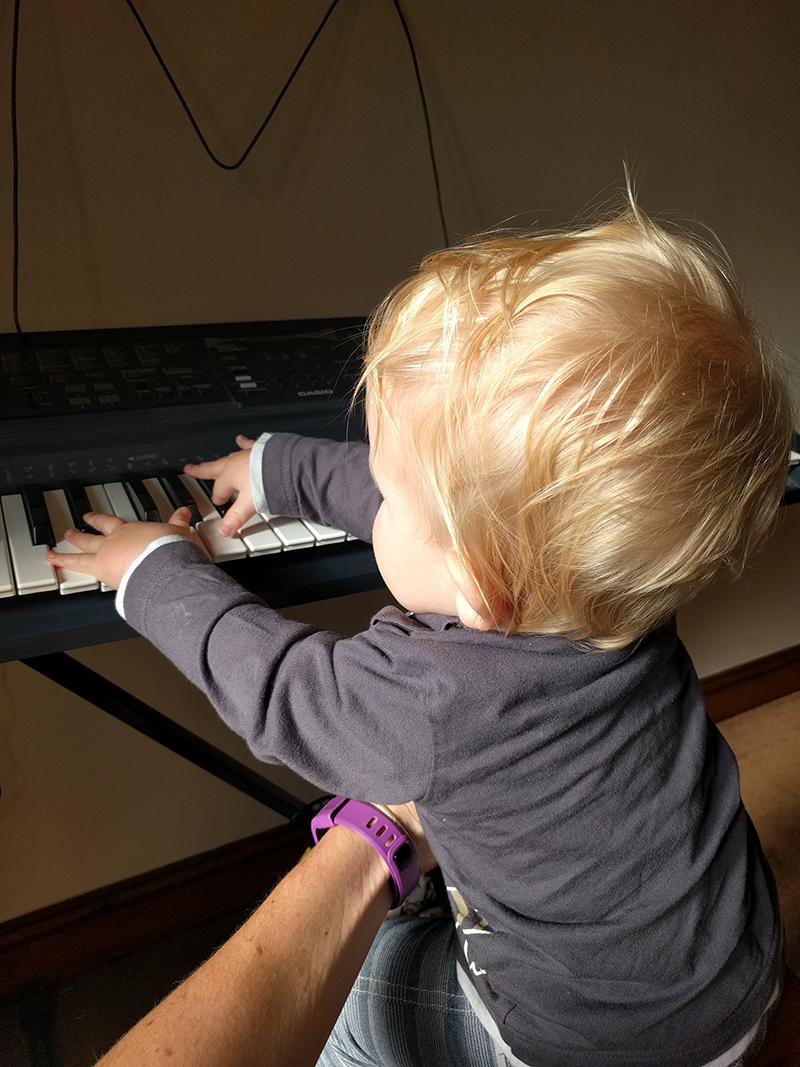 Just lately I have been heading back to Norfolk four days each week, sometimes staying over between the days when I can't face another two hours of traveling.  With Oscar's weekly swimming lessons and nursery days, staying over isn't always very practical as I've had to rush around quite a lot.  From next week I've decided to cut my visits back to 2-3 days a week.  The traveling and constant packing and unpacking of the car (it's impossible to travel light with traveling with a baby!) was wearing me out and I was starting to feel the pressure to keep up with my own home and commitments back in Northamptonshire.
After all the recent rushing around, last weekend I very much appreciated the chance to get away and have a proper break in Gower with my friends. Dan spent much of the following week working over in Dublin, and my car spent a couple of days in the garage so this past week has been a little different from the norm, but it felt nice to have a brief change.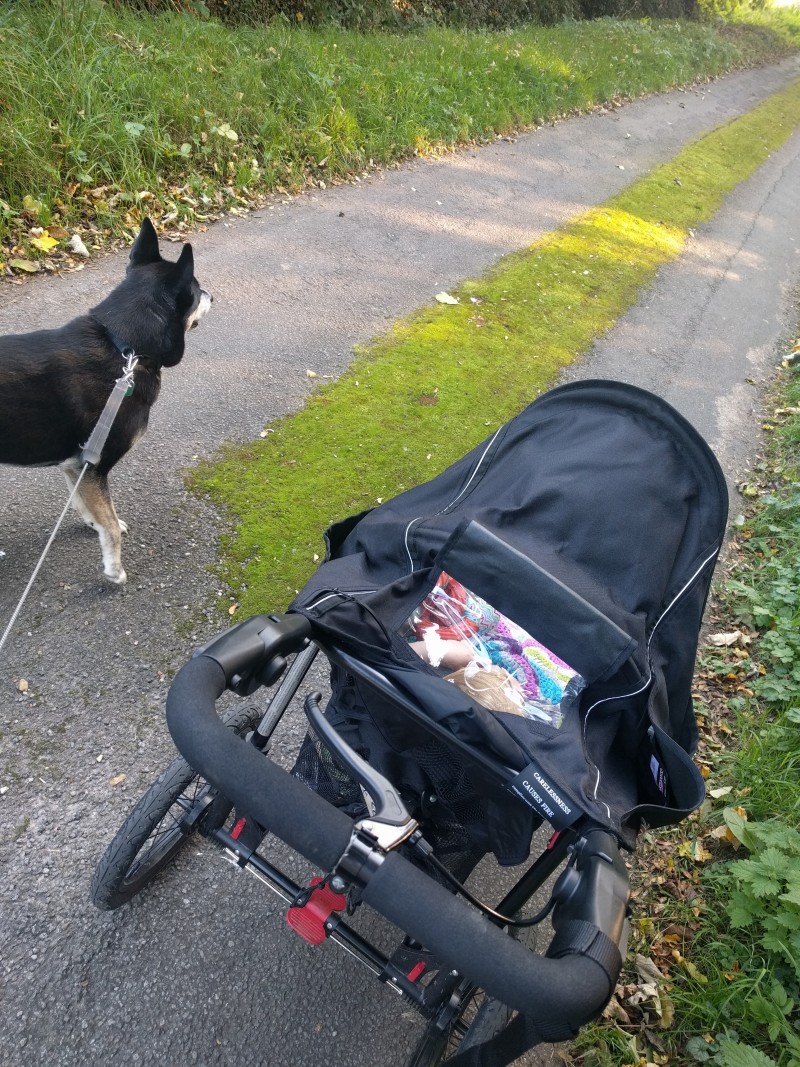 One of the easiest ways I can help out when I'm in Norfolk is by taking my Dad's dog Blue out for a walk.  Around 2pm Oscar starts to get crabby and I know that he needs his nap.  I feel that it is important for him to spend some time outside every day and he adores dogs and dog-spotting as I push his buggy around the village I grew up in.  I usually aim for about an hour's walk with Blue each afternoon, and sometimes, when Oscar sleeps in, I can also take Blue out on a short run with me in the morning too.  He's a fairly good dog, so although I always start by juggling both the dog lead and the buggy in my hands, as long as I choose my route wisely I can let him off and then not worry about finding myself wound up in a dog lead which has also been wrapped around the buggy first!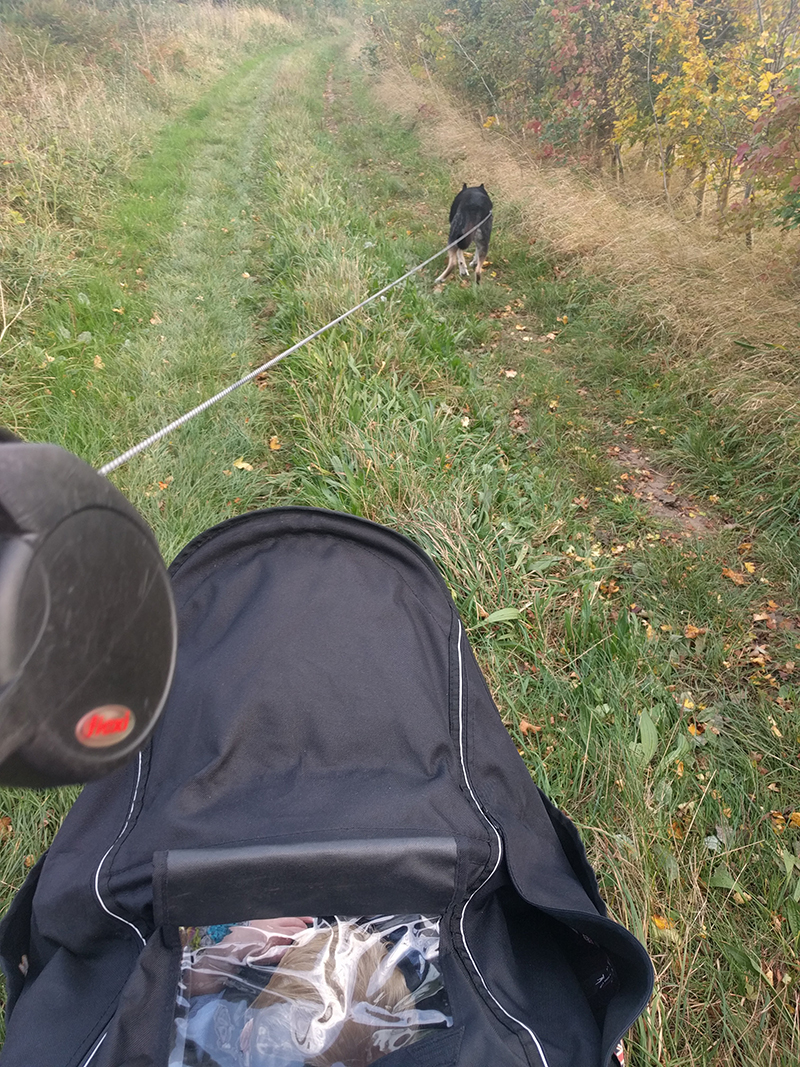 I adore Autumn.  It is absolutely my favourite season.  Wrapped up all cosy and warm in scarves and gloves, rambling to pubs with log fires and enjoying hot chocolate to warm up your hands.  Nothing better.  And the leaves are so beautiful at this time of year too.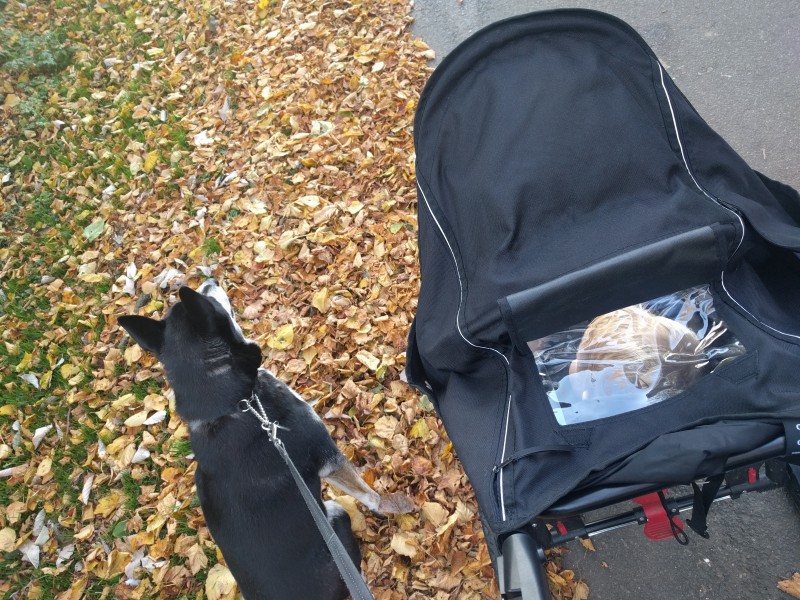 My friend Amanda thought that I had actually arranged the leaves in this picture I took the other week…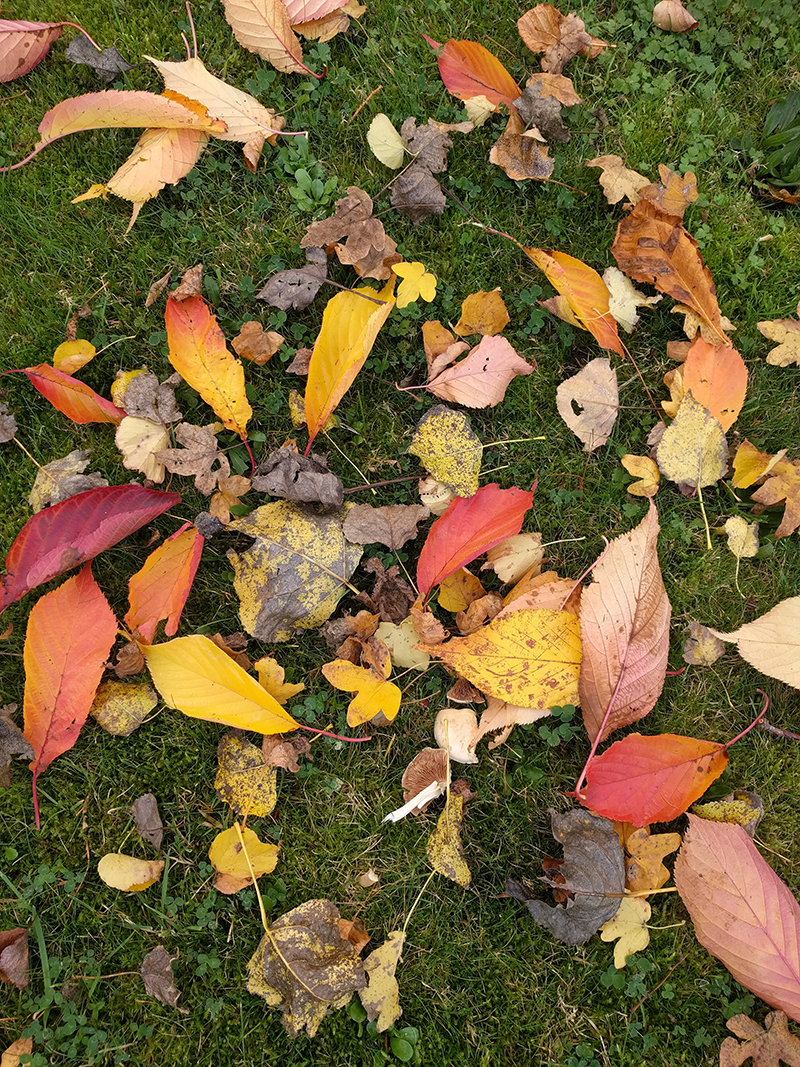 But that wasn't the case.  They had arranged themselves!  Such a beautiful mix of colours and shapes. Good job the leaves have been photogenic, because I definitely haven't been with the winds the way they have been just lately!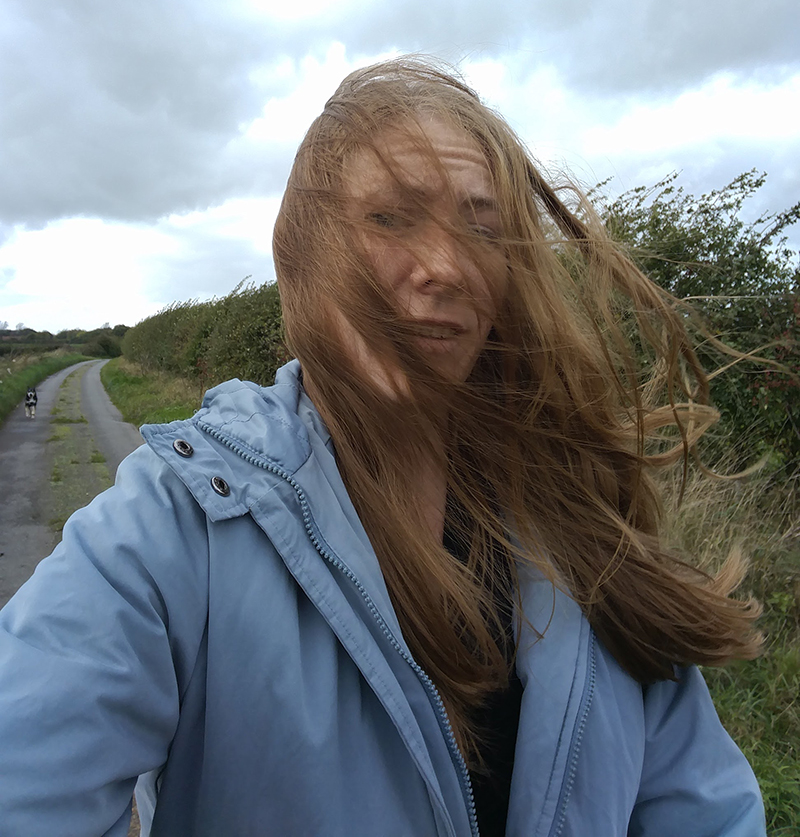 …My hair was rather knotty that night!
A little while into our walks, Oscar usually puts his feet up on the front bar of his buggy and begins his nap.  When I return after an hour or so, rather than wake him, I then try to get on and help out with any jobs I can do in the house, as I can keep an eye on him through the window in the kitchen.  Although now that it's getting colder, I might have to drag the buggy up the step and inside the front door so that he doesn't get too chilly during his nap.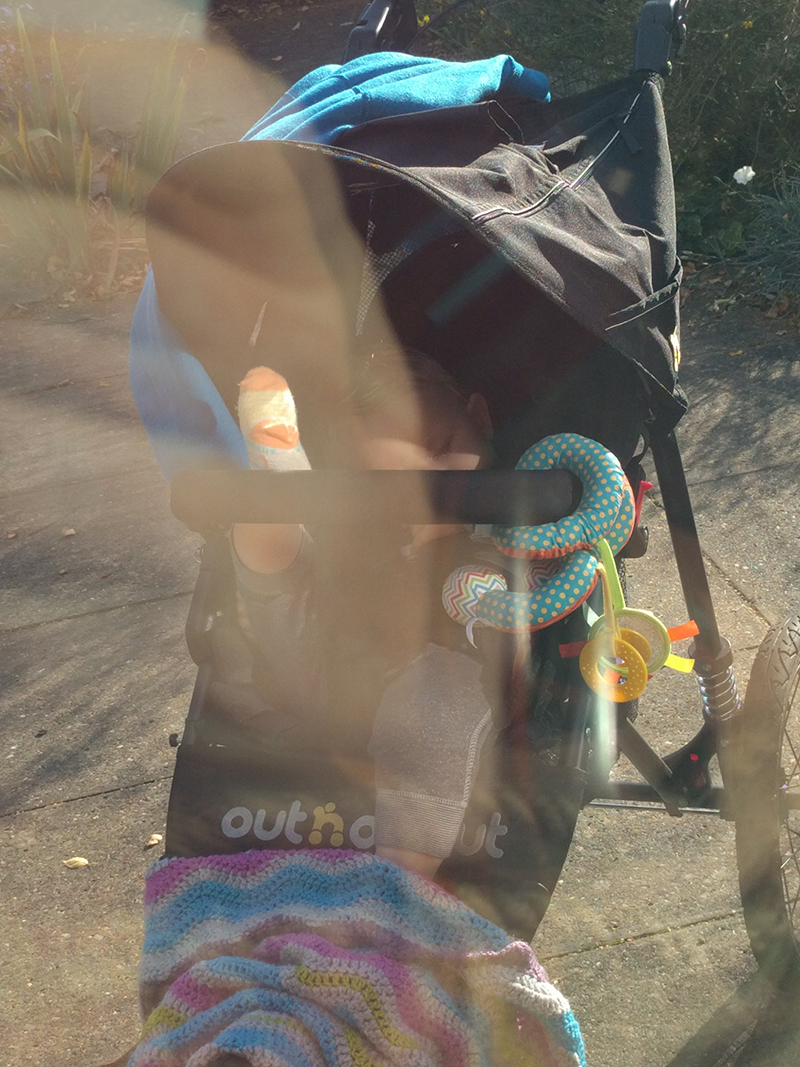 My friend Amanda also has a little boy, Charles, who is just five weeks older than Oscar.  Oscar and I met up with Amanda and Charles at Holt Country Park a couple of weeks back to have a catch up and to take both boys out for an Autumnal spin in their buggies.
We took a leisurely stroll around the park and out into the town to visit Folly Tearoom for hot chocolate and cake.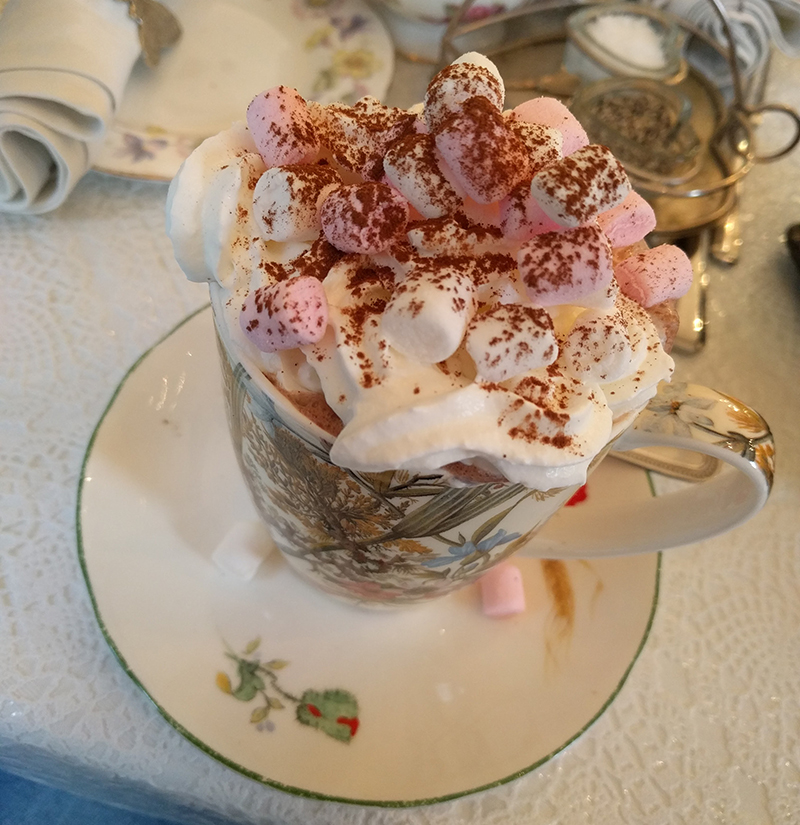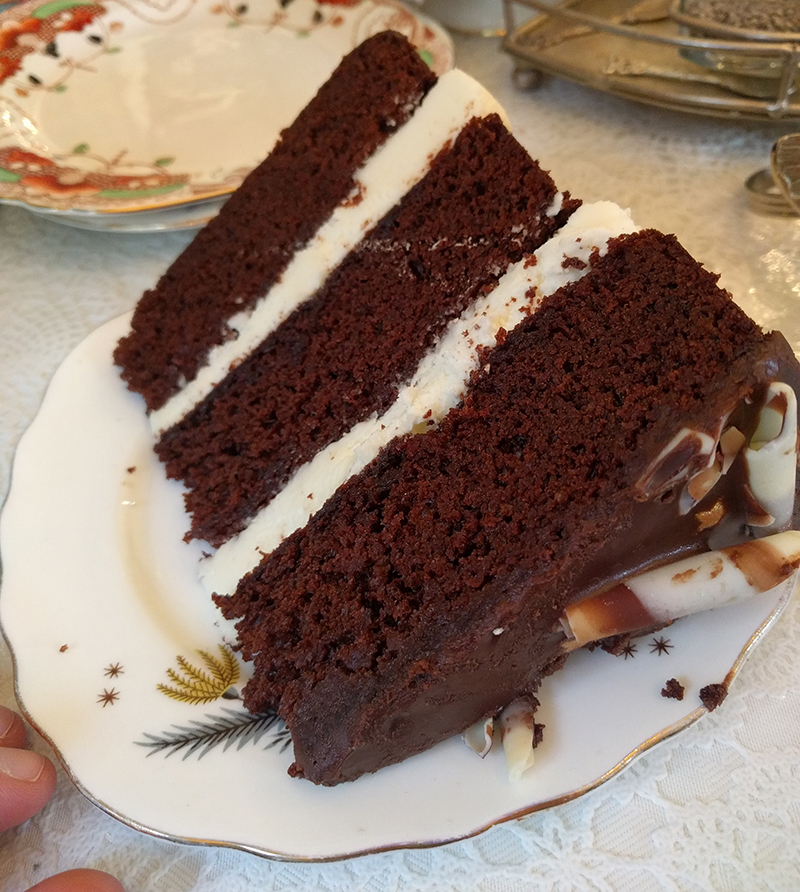 The boys shared a scone and enjoyed swinging their legs in their highchairs. Both Amanda and I agreed that however delicious the drink and cake had been, it was probably a mistake to go for a double whammy of chocolate and so we both downed glasses of water before heading back on our return journey.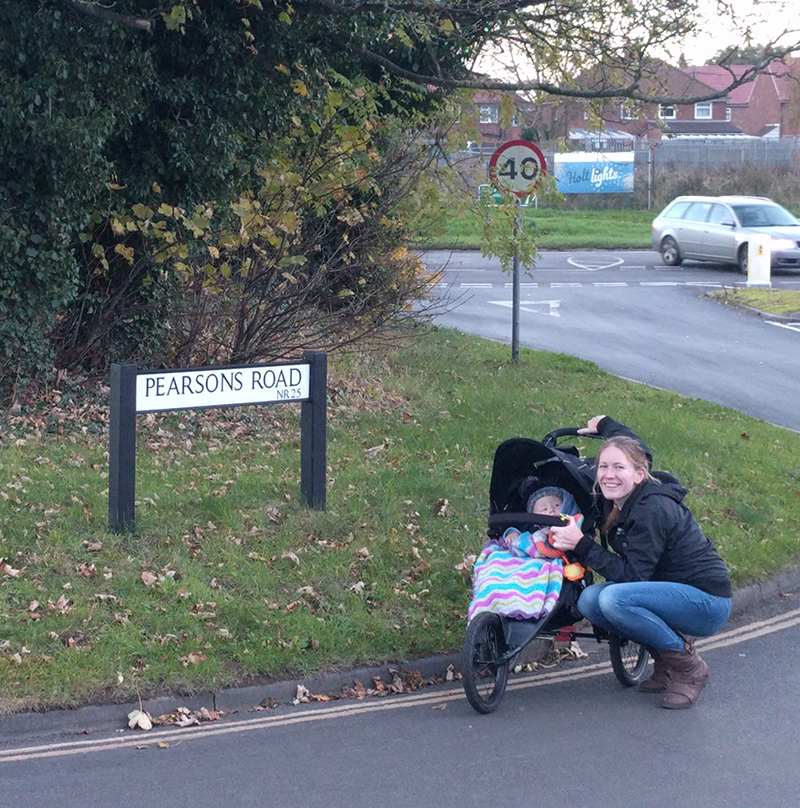 Amanda even spotted a sign made for us on the way back, so we had to stop for a photo!
Which is your favourite season?
Do you enjoy walking?
Do you have a dog?