an, Oscar and I headed away on our first family holiday to York earlier this month.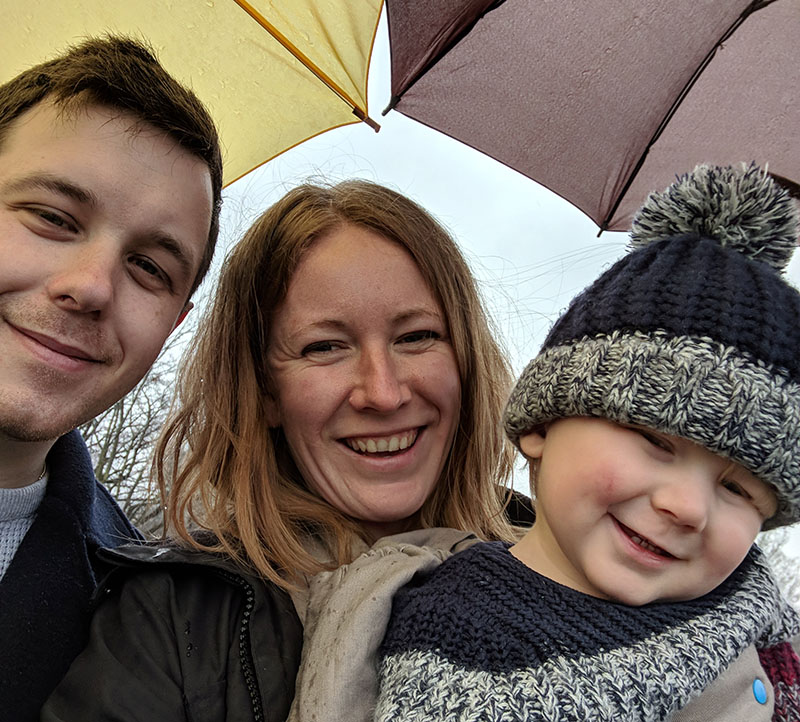 When I was younger, every June my parents would bundle my brother and I in the back of a car surrounded by luggage, sandwiches and carrier bags (to act as sick bags) before heading off to the same farmyard cottage in Derbyshire for a week's holiday.  I loved my family holidays growing up and Dan always spent a similar week with his family when they visited the Isle of Wight in the Summer.
As a family Dan, Oscar and I have been in desperate need of a holiday for several months now.  It feels like Dan and I have barely spent any quality time together since Oscar was born.  The newborn days were a cycle of grasping at sleep whenever we could fit it in and then last year I spent a lot of time traveling over to Norfolk to visit my Mum when she was really poorly.  Since November, I've been working nightshifts and so it always seems like one of us is working and the other is looking after Oscar.
We have been trying to stash away some savings this year.  One of my targets for the year was to raise an extra £500 each month.  So far, I've been hitting this target really well although more on that another time.  Therefore, in order that we didn't dig too deeply into our fresh savings we needed to work our holiday travel on a budget.
Our holiday planning began checking our Tesco clubcard account.  When Dan and I first got together (11 years ago tomorrow!) we regularly used our clubcard points for stays away, but with everything that has gone on during the last couple of years we had just been accumulating points, so had quite a few saved up.
We need a suite rather than just a room now that we have Oscar as it means we can put him down to bed at his usual time of 7:30pm and then go into our room and hang out or watch TV until we're ready to go to bed ourselves.  We ended up booking a very nice suite in York for just £80 from Monday-Thursday including breakfast, using our Tesco points to pay for the rest of our stay.
The hotel was so nice that they even lent us umbrellas for our stay and we were handed three warm chocolate cookies on our arrival.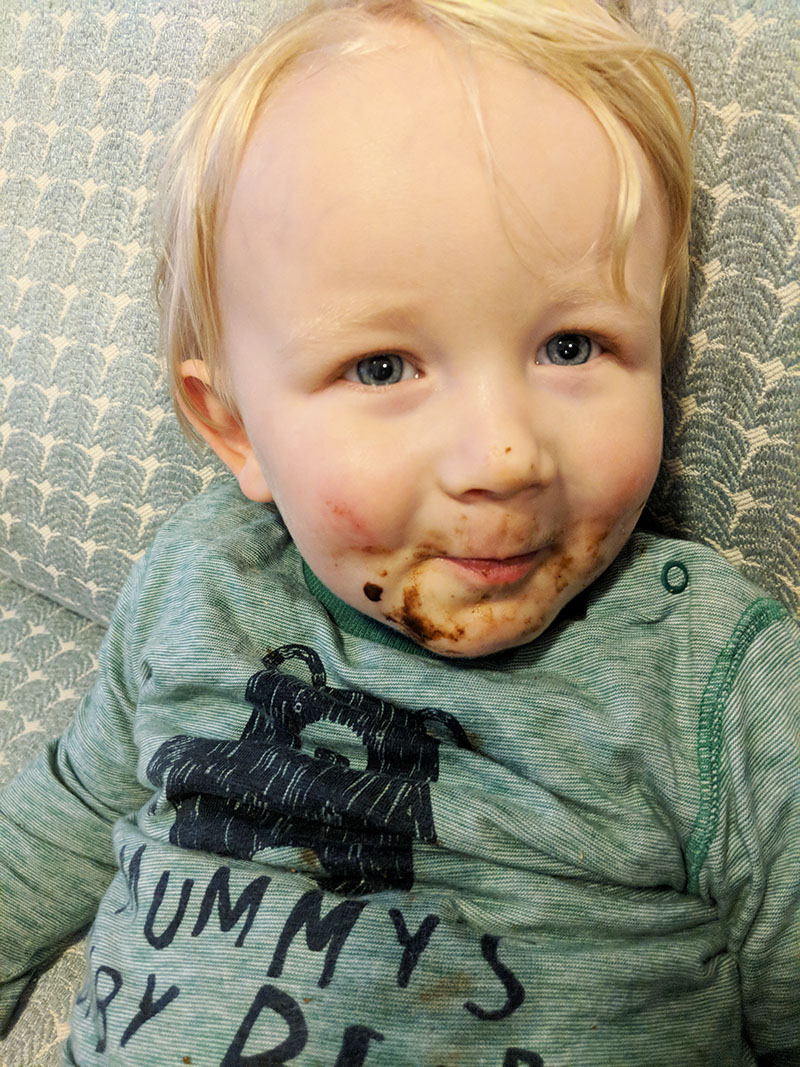 I'm pretty sure Oscar enjoyed his first experience of a chocolate cookie!
We also saved money on our trip by transferring some of our clubcard points into £40 of Cafe Rouge vouchers and £40 of Zizzis vouchers so that our dinner was 'free' for two of the nights that we stayed.
Oscar's daily nap tends to fall between 10-11:30am at the moment and so we decided to work around his schedule for our holiday, heading down for an early breakfast each day, letting him nap whilst we showered and packed up his bag for our travels and then heading out on an adventure each afternoon.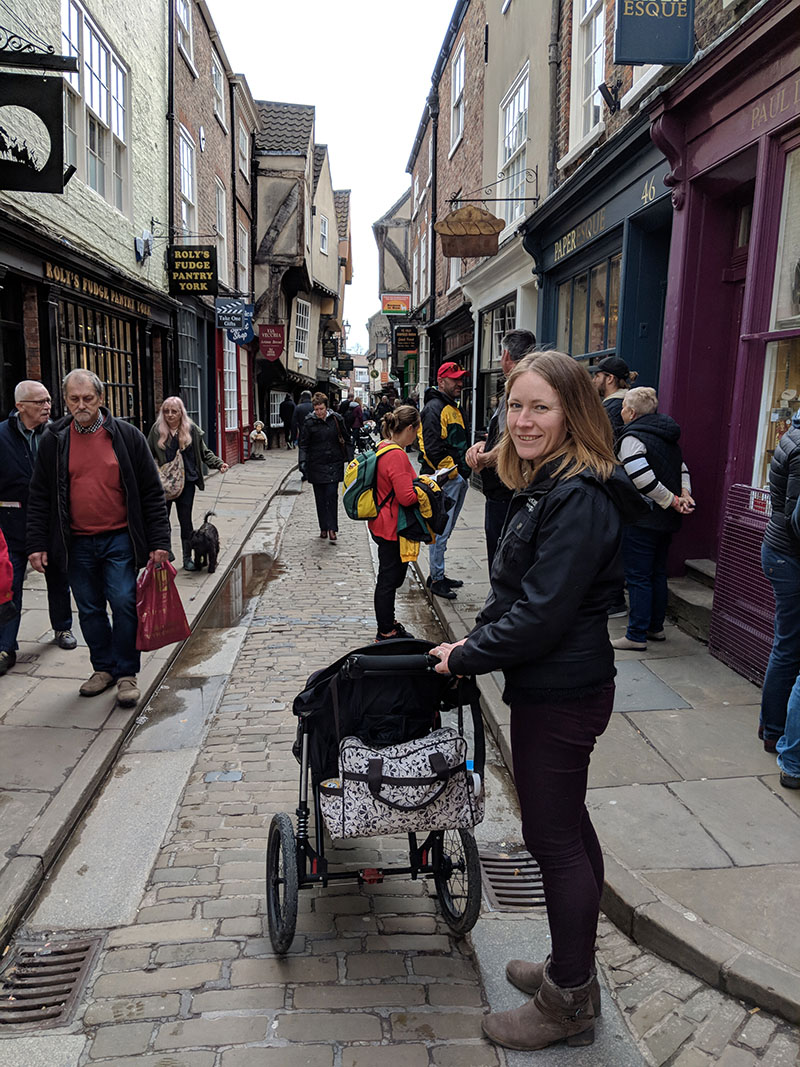 On our first full day we headed over to the National Railway Museum.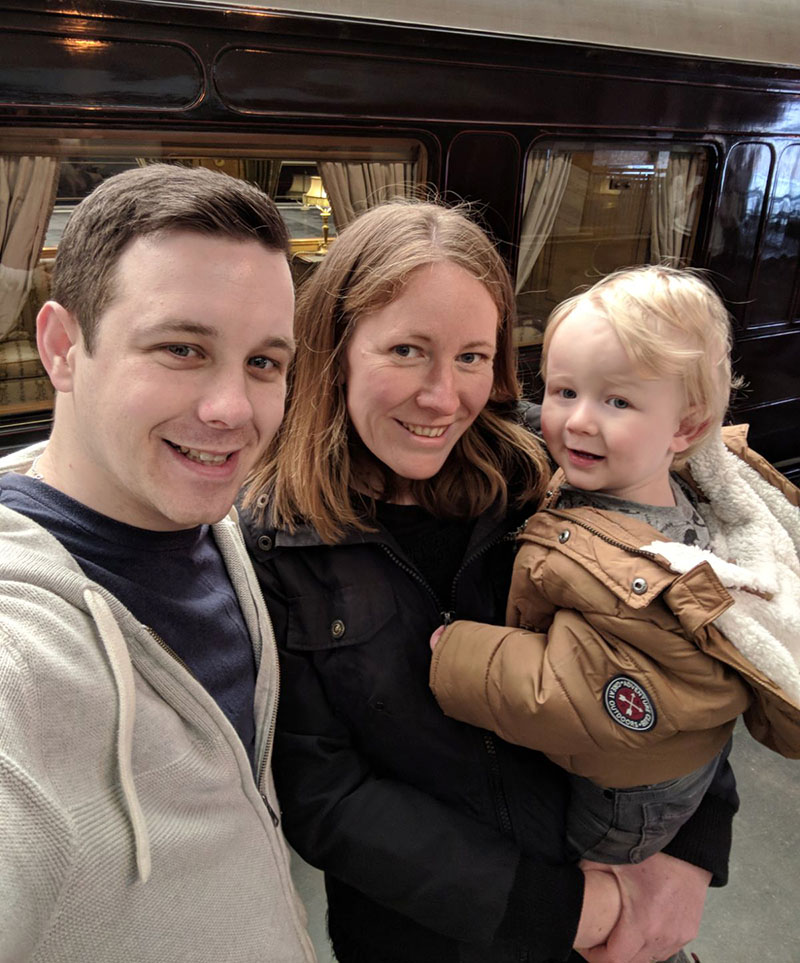 Oscar loves trains at the moment and can often be found pulling out his small train set and shouting out 'CHOO CHOO!' as he pushes the train around the track.  Dan treated him to a lovely wooden pull along train from the museum and Oscar has been obsessed with it ever since.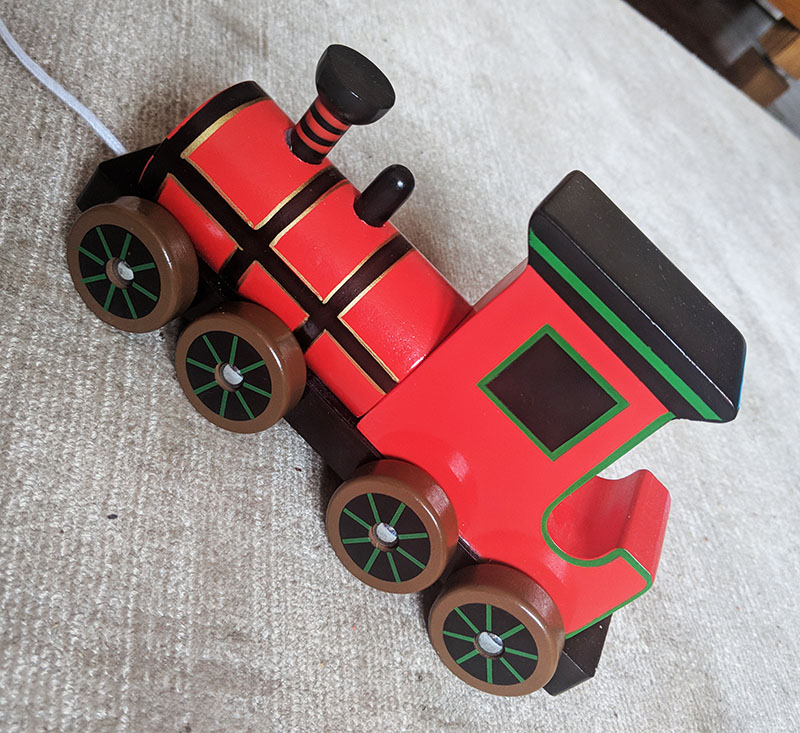 We also visited the Jorvik Viking Centre on one of the days and Oscar enjoyed riding around the exhibition and pointing out all of the animals to us both as the car glided past.  Both Dan and I remembered the Centre as being much larger than it felt this time round.  I'm not sure if that was because we were both much younger and smaller when we visited as children ourselves?! We also spent time walking along the river and enjoying the parks.  Oscar is obsessed with slides at the moment and we found one park with six slides.  We knew we were onto a winner!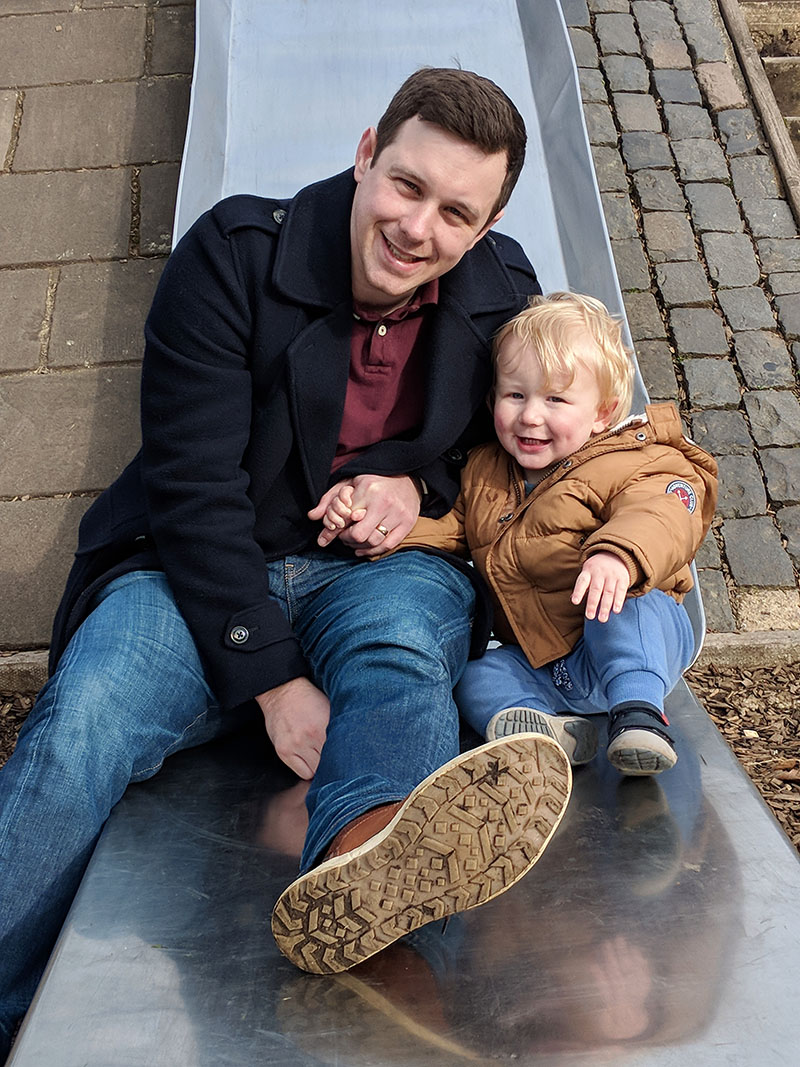 It was so lovely to be able to completely switch off from everything that has been going on and just hang out as a family, making lots of lovely memories together.  I had initially planned to take my trainers along to get some runs in on a couple of the days, but had injured my calf on the Sunday at Milton Keynes Half, so in the end decided that four days without running wasn't the end of the world and left my trainers at home.  To be honest, I'm glad I did.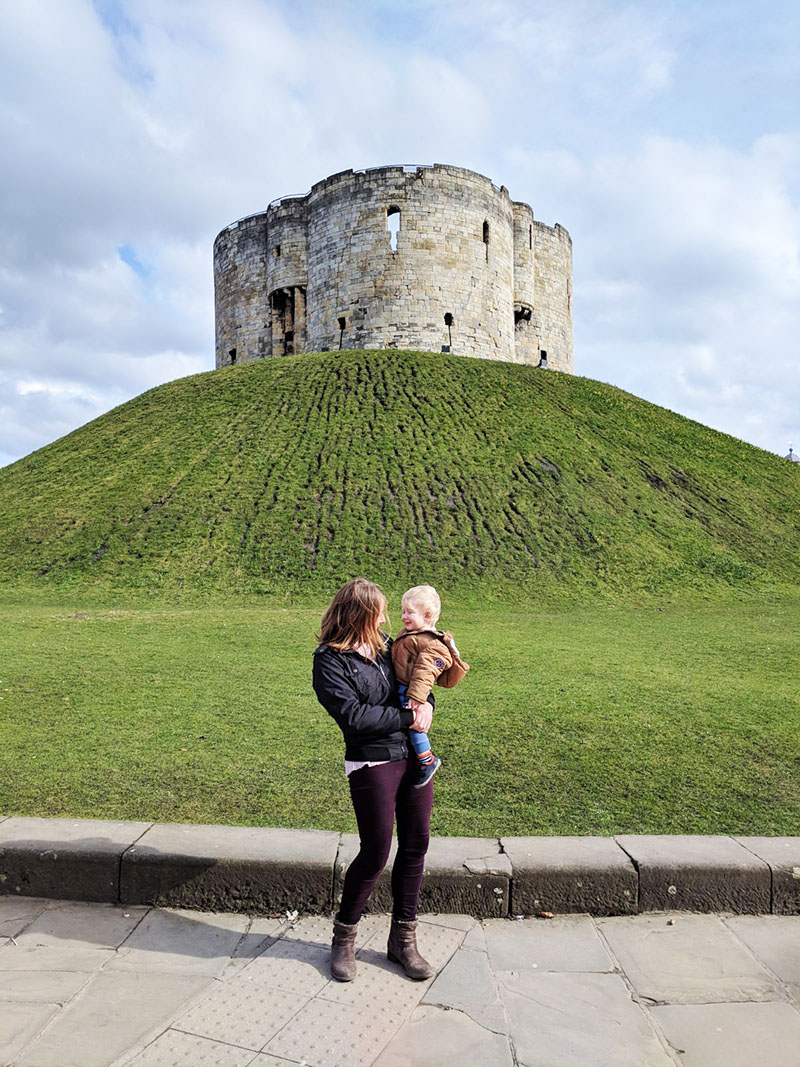 On the last morning, once we had loaded our car up and checked out of the hotel we headed out for the final time along the length of the York Wall.  Umbrellas were required, as there was a light drizzle when we set off.  We had been so lucky up until that point with the weather though with no rain at all.
Dan and I both agreed that a week-long break is required at least once a year to give us the opportunity to fully switch off and reconnect as a family.  I'm already thinking about plans for our next adventure!
Did your family go away every year when you were growing up?
Where was the last place you went on holiday?
Can you recommend any other lovely areas in the UK to head away on a mini break as a family?